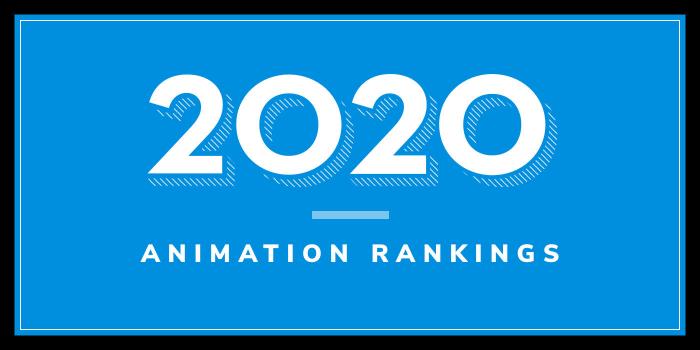 What are the top animation school programs in New Jersey for 2020?
Top 5 Animation School Programs in New Jersey - 2020 College Rankings

| Ranking | School | City |
| --- | --- | --- |
| 1 | New Jersey Institute of Technology | Newark |
| 2 | Rutgers University | Newark |
| 3 | Fairleigh Dickinson University | Madison |
| 4 | Montclair State University | Montclair |
| 5 | William Paterson University | Wayne |
Our 2020 ranking of the top 5 animation school programs in New Jersey. For an explanation of the ranking criteria, click here.
1. New Jersey Institute of Technology, Newark, New Jersey

New Jersey Institute of Technology (NJIT) was founded in 1881. The school opened its doors as The Newark Technical School on Monday, February 9, 1885, with just 88 students. Today, NJIT serves more than 11,400 students enrolled in 50 bachelors, 59 masters and 19 doctoral degree programs across eight colleges and schools. The College of Architecture and Design houses the School of Art + Design, which offers a BA in Digital Design with two Tracks: Entertainment and Production.
Sample courses for the program include Digital Design Studio, 2D Character Design, 3D Character Development, Acting for Animators, Simulated Environments, Imaginary Worlds, Game Architecture and Design, Digital Sound and Music, Design Techniques, Color and Composition, and Game Modification.
Graduates of NJIT's Digital Design Program have landed positions in animation, game design, graphic design, architectural and environment visualization, web design, storyboard art, and more. Among the studios where NJIT students have interned or worked full-time are 1st Avenue Machine, CSALAS & Co Labs, KWD – Kim Wendell Design LLC, Miskowski Design LLC, NTropic, SUSPECT vfx+design, SWDTech Games, and Tripwire Interactive.
2. Rutgers University, Newark, New Jersey

Founded in 1766 as Queen's College, Rutgers, The State University of New Jersey, is the largest and most comprehensive higher education institution in the state. The school serves nearly 70,900 students from all 50 states and more than 125 countries enrolled in more than 150 undergraduate and 400 graduate programs through 29 schools and colleges. The College of Arts and Sciences houses the Department of Visual, Media, and Performing Arts (VMPA), which offers a BA with a Concentration in Animation.
The school says students in the program "learn to prepare two and three-dimensional art for animation films, gaming, video, advertising, architecture, medical research, and web design in the most comprehensive and advanced courses available in this region." Course highlights include Animation Production, Advanced Computer Studio, Visual Fundamentals, Character Animation, Computer Animation, Computer Graphics, Kinetic Sculpture, New Media Art, Color Theory, Classical Animation, Computer Multimedia, Environmental Design, Design for the World Wide Web and Video and Film Production. 
Students in the program will also complete Special Studio Projects, which allows them to work closely with a studio faculty adviser to develop and execute a specified series of art works. An internship is also part of the program and all students have access to three on-campus laboratories equipped with state-of-the-art networked computers and post-production units, as well as 2D/3D editing software.
Graduates of the program have worked in the 3D animation industry as art directors and technical directors for various companies, such as Blue Sky, Walt Disney, Warner Brothers, Digital Domain, Ubisoft, BBC Earth, Quiet Man, Psyop, The Mill, Smoke & Mirrors, etc. In addition, they have participated making a variety of award-winning movies and games, such as Ice Age, Happy Feet, Frozen, Sesame Street 3D, Walking with Dinosaurs 3D, Assassin's Creed Unity, and more.
3. Fairleigh Dickinson University, Madison, New Jersey

Fairleigh Dickinson University (FDU) was established in 1942. The school serves more than 12,000 students, making it New Jersey's largest private university. More than 100 degrees and disciplines are offered across two New Jersey campuses (Madison and Teaneck) and two FDU locations outside the U.S. including Oxfordshire, England, and the Vancouver, British Columbia, Canada. The school also has extension sites throughout New Jersey, and partner institutions and study abroad opportunities around the world.
Programs for aspiring animators are offered through the School of Art, which is part of FDU's Becton College. Options include a BA in Film and Animation, MA and MFA degrees in Animation, BA-MA and BA-MFA combined degrees, and Minors in 3D Video Game Animation, Animation, Film Production, Studio Arts, and Cinema Studies. The BA offers three concentrations including 3D Animation, 2D Animation, and Video Game Animation. Common course titles for the undergraduate programs include Character Animation using CAT, History of Animation & Special Effects, Logo and Product Animation, Motion Capture, Storytelling, 3D Computer Animation, and Vector Animation.
FDU's MA and MFA degrees in Animation offer concentrations in 3D Character Animation, Visual Effects, and Video Games. The MA requires 36 credit hours of study and the MFA requires 60 credit hours. Both programs require completion of a thesis.  
Per the school, the combined BA-MA in Animation "offers FDU students the option to complete both the Bachelor and Master degrees in Animation. This program is designed for animation students seeking additional training at the graduate level that goes beyond their undergraduate education." The BA-MFA is designed for "talented, highly motivated students seeking specialized training at the terminal degree level in addition to their undergraduate education in animation."
The curriculum for the terminal degree "culminates in a major Thesis work, incorporates motion capture and virtual reality technology, gives students experience in working on group projects, and also promotes career readiness." The graduate and undergraduate programs offer access to FDU's internship program, "which allows students to gain real world experience by completing industry internships for clients such as MTV, ABC, Nickelodeon, Blue Sky Studios, DreamWorks, NBC Universal at CNBC, NJ Jets, World Wresting Entertainment, and Viacom among others."
Alumni have landed positions at ABC, Animated Storyboards, Blue Sky Studios, Blindhack Software, CCG Metamedia, Curious Pictures, DreamWorks, Entertainment at Fox Interactive, High Five Games, Marvel Comics, Pixel Light Digital Media, Skyline Entertainment, Sony Pictures Imageworks, Tribe Pictures, Viacom, Verizon, Whisper Productions, and many others.
4. Montclair State University, Montclair, New Jersey

Founded in 1908 as New Jersey State Normal School at Montclair, Montclair State University serves 21,115 enrolled in 300 majors, minors, concentrations and certificate programs through 11 colleges and schools. The College of the Arts houses the Department of Art and Design, which offers a BFA in Animation/Illustration. This pre-professional program consists of courses in both traditional and digital drawing techniques that provide a foundation for advanced animation coursework.
In addition to fine arts courses, students will take illustration and animation courses such as Animation Production, Cartooning, Character Design, Digital Illustration, Screenwriting for Animation, Texture Mapping, 2D and 3D Animation, and 3D Modeling. All students will complete a number of initial and advanced project assignments as well. Initial assignments include Advertising Illustration, Book Cover Art, Comic Book and Graphic Novel Art, and Editorial illustration.
Advanced projects include Animated Shorts, Animated Storyboards, and Character Development for 2D and 3D Animation. Through advanced projects such as Senior Year Portfolio and courses such as Portfolio & Professional Business Practices and Portfolio Development, students will create a polished portfolio of their best work.
Graduates of the program are prepared to seek positions such as Art Director, Effects Animator, Flash Animator, Concept Artist, Editorial Illustrator, Environments Designer, Layout Artist/Supervisor, Multimedia Designer, Storyboard Artist, Technical Director/Support Engineer, Technical Illustrator, Visual Development Artist, and many others.
5. William Paterson University, Wayne, New Jersey

William Patterson University was founded in 1855 as the Paterson City Normal School in response to the growing demand for professional preparation of teachers-in-service in the emerging free public schools of Paterson. Today, the school is a leading public University with more than 10,000 students enrolled in a wide range of undergraduate and graduate degree programs through five academic colleges: Arts and Communication, Cotsakos College of Business, Education, Humanities and Social Sciences, and Science and Health.
The College of Arts and Communication houses the Art Department, which offers BFA and BA degrees in a wide variety of areas, including Animation and Multimedia. Students in the program will complete studio requirements such as 2D and 3D Design, Digital Methods, and Life Drawing. Animation and Multimedia courses include Cell Animation, 3D Character Animation, Interactive Multimedia, Storyboarding and Production Design, Digital Drawing Illustration, and Advanced Projects 2D Computer Art, to name a few. The program also requires six credit hours including BFA Studio Senior Seminar and Senior Thesis Project.
The school says that the Thesis course "is intended to provide a culminating experience for the art or design major." Emphasis is placed on "personal philosophy in the development of visual imagery." A complete portfolio presentation in the studio area of specialization is required for successful completion of this course.