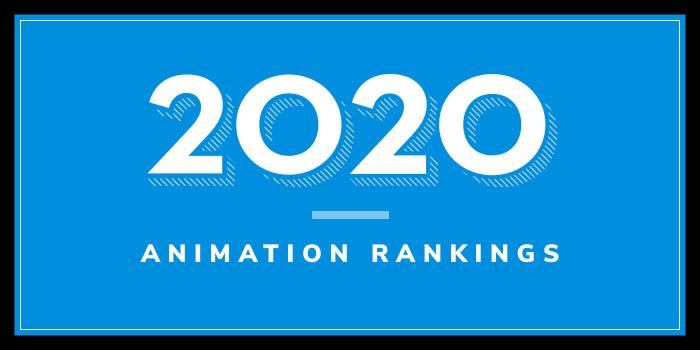 What are the top animation school programs in Ohio for 2020?
Top 5 Animation School Programs in Ohio - 2020 College Rankings

| Ranking | School | City |
| --- | --- | --- |
| 1 | Columbus College of Art and Design | Columbus |
| 2 | The Ohio State University | Columbus |
| 3 | Bowling Green State University | Bowling Green |
| 4 | Cleveland Institute of Art | Cleveland |
| 5 | Ohio University | Athens |
Our 2020 ranking of the top 5 animation school programs in Ohio. For an explanation of the ranking criteria, click here.
1. Columbus College of Art and Design, Columbus, Ohio

Established in 1879, Columbus College of Art and Design (CCAD) is one of the oldest private art and design colleges in the United States. The school serves more than 1,300 students enrolled in 12 BFA programs and MFA and MDes programs covering a broad range of subjects and practice areas. Programs for aspiring animators include an Animation BFA with 2D and 3D Tracks or a Concentration in Animation/Experimental or Animation/Game. Minor options include Animation 2D and Animation 3D. An MFA program is also available. Students in this program have executed individual projects from animation and video to interactive design and illustration.
All students may participate in CCAD's International Exchange Program, which highlights study at China Academy of Art, Hangzhou, China; Universidad Mayor, Santiago, Chile; Xi'an Fine Arts Academy, Xi'an, China, and Northumbria, Newcastle, England. Students may also study at CCAD-approved programs at Studio Art Centers, Florence, Italy, and University of Arts London, London.
Graduates of the CCAD Animation BFA Program have landed positions at Animal Logic, Pixar, Walt Disney Animation Studios, DreamWorks, Cartoon Network, Electronic Arts, Nickelodeon Animation Studios, Sony Pictures Animation, BET, Time Warner, Twentieth Century Fox, and many others. 
2. The Ohio State University, Columbus, Ohio

Established in 1870 as Ohio Agricultural and Mechanical College, The Ohio State University offers over 200 majors, minors and specializations from which more than 68,000 students can choose multiple paths to focus on animation in both the College of Arts and Sciences and the College of Engineering. Paths in animation encourage students to explore courses in 3D modeling, 2D/3D animation, video game production, augmented and virtual reality, digital imaging, digital video, interactive visualization, interactive art, game art and design, Art Games, motion capture, procedural content generation for games, real-time rendering, photogrammetry and more at both the undergraduate and graduate levels. Students in all programs can work on individually defined or team-based projects.
The Department of Art offers BFA and MFA degrees in Art with an emphasis in Art and Technology. It emphasizes the creation of animation, interactive art and experimental forms in the context of art making.
The Department of Design offers an MFA degree in Design focusing on Digital Animation and Interactive Media. This program emphasizes the production of creative research-based projects in the user-centered context of design.
The Department of Computer Science and Engineering (CSE) offers BS, MS and PhD degrees in Computer Science with a specialization in Computer Graphics and Game Design.
Ohio State introduced an interdisciplinary BA program in Moving Image Production in Autumn, 2017.
Students utilize state of the art facilities, equipment, and interdisciplinary expertise in the school's many special labs, including the world class Advanced Computing Center for the Arts and Design (ACCAD).
3. Bowling Green State University, Bowling Green, Ohio

Founded in 1910, Bowling Green State University (BGSU) serves 19,000 students, including 2,500 at BGSU Firelands in Huron, Ohio. The school offers more than 200 undergraduate majors and programs on the main campus and 22 at BGSU Firelands. The school houses nine colleges, including the College of Arts and Sciences, home of the School of Art. The School houses the BGSU Digital Arts program, which offers a BFA and MFA degrees in Digital Arts, a BA in Art with a Digital Arts Specialization, and a Minor in Digital Art.
The programs offer three Focus Areas including Computer Animation & Video, Imaging, and Interactive Multimedia. The school says that the Digital Arts program at BGSU is "one of the leading programs in the nation for studying digital arts and animation, focusing on creative expression using digital technology. Students are encouraged to investigate aesthetic and perceptual possibilities as they engage in alternative art discourses. Digital Arts courses investigate the theoretical, aesthetic, and technical aspects of the digital arts while providing hands-on experiences with state-of-the-art equipment."
Students in the program focus on 3D animation, digital imaging, interactive art, video art, virtual environments and gaming, mobile web app development, digital painting, and hybrid forms of digital art. Other program highlights include diverse study abroad opportunities in more than 40 countries worldwide as well as facilities and faculty that "position students for successful internships and careers with organizations such as Disney Animation, Pixar and the Museum of Modern Art."
The MFA in Art with a Major in Digital Arts (Computer Animation & Video, Imaging and Interactive Multimedia) is an intensive, 60 credit hour studio degree designed to prepare students to become both professional artists in industry and university-level instructors while developing their own studio practice. Students have the opportunity to explore 3D Modeling and Animation, Interactive Multimedia Development, Digital Video, Digital Imaging, and Hybrid Media forms including 3D printing, Architectural Projection Mapping, Web App Development and Interactive Installation Art. All supported graduate students are provided with studio space and computers.
Though the Digital Arts MFA has three areas of focus, students also have the opportunity to "merge art disciplines and investigate new directions. Students are also encouraged to explore interests in media outside of Digital Arts. For instance, a student may want to explore the integration of drawing, computer programming, sculpture, theater, or film with their Digital Arts work."
In recent years, BGSU Digital Arts graduates have been hired by companies such as DreamWorks Animation, Blue Sky Studios, Volition, DNA Productions, Rhythm & Hues Studios, Blizzard, Friendly Software (Microsoft games), American Greetings, Epic Games, Apple, Designing Digitally, Root Learning (interactive training), LogicJunction (interactive web) and many more digital art companies.
4. Cleveland Institute of Art, Cleveland, Ohio

Established in 1882, Cleveland Institute of Art (CIA) is an independent college of art and design that serves 645 students from 32 states and nine countries around the world. The school offers 15 majors in the Fine Arts, Design, Craft, and Interactive Media. Programs for aspiring animators include a BFA in animation that has an integrated curriculum focusing on sequential narrative storytelling, methods of animation, conceptual development, framing and staging, storyboarding, animatics, layers, and motion and figure studies. Students can expect to take courses such as Advanced 3D Animation, Mapping, Digital Lighting, 2D/3D Compositing for Animation, 3D Texture, and Concept Development.
The CIA Animation Program prepares graduates for positions such as Animator, 3D Character Animator, Storyboard Artist, Independent Filmmaker, Concept Artist, and Game Designer.
5. Ohio University, Athens, Ohio

Ohio University (OU) was established in 1804 as Ohio's first university. The school serves nearly 35,000 students enrolled in more than 300 programs across 11 colleges. The E.W. Scripps College of Communications houses the School of Media Arts & Studies. Serving nearly 700 undergraduates, the school offers a BS in Communication with an Emphasis in Games & Animation and an MFA in Communication Media Arts.
The program encourages students to explore the production of computer animation and digital games, while also providing an understanding of the management and leadership roles in these industries. Course highlights include 3D Modeling & Animation, Digital Game Design, Narrative Animation, Visual Storytelling, Screenwriting, Compositing, Motion Graphics, Video Game Design, Video Production, Game Development, Media Content Management, Sound for Moving Images, and Media Arts Management (FILM), to name a few.
The MFA in Communication Media Arts offers an Animation Area that allows students to explore animation for educational, entertainment and game development purposes. The school says the program emphasizes 3D computer animation, with classes in 2D and experimental animation. Ancillary courses/experiences also provide an understanding of the management and leadership roles in these industries, visual storytelling, and sound for moving image.