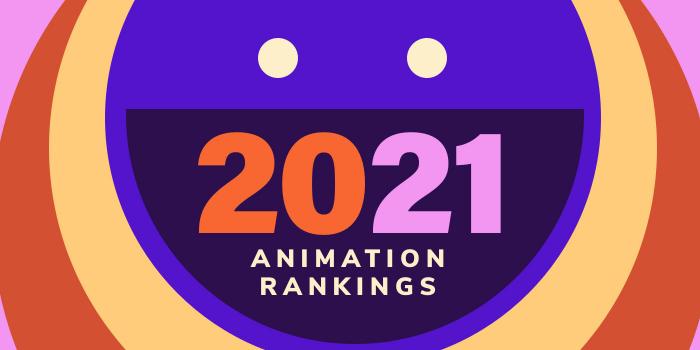 What are the top animation school programs in Ohio for 2021?
Top 5 Animation School Programs in Ohio - 2021 College Rankings

| Ranking | School | City |
| --- | --- | --- |
| 1 | The Ohio State University | Columbus |
| 2 | Columbus College of Art and Design | Columbus |
| 3 | Cleveland Institute of Art | Cleveland |
| 4 | Ohio University | Athens |
| 5 | Bowling Green State University | Bowling Green |
Our 2021 ranking -our tenth annual- of the top animation school programs in Ohio. For an explanation of the ranking criteria, click here.
1. The Ohio State University, Columbus, Ohio

Established in 1870 as Ohio Agricultural and Mechanical College, The Ohio State University (OSU) is a land-grant, sea-grant and space-grant university that houses more than 200 academic centers and institutes, where research, policy-making, knowledge creation and student engagement happen daily across many disciplines.
Serving more than 68,000 students, the school offers over 200 majors, minors and specializations in 18 colleges and schools. The College of Arts and Sciences and the College of Engineering offer multiple paths to focus on animation.
Paths in animation encourage students to explore courses in 3D modeling, 2D/3D animation, video game production, augmented and virtual reality, digital imaging, digital video, interactive visualization, interactive art, game art and design, Art Games, motion capture, procedural content generation for games, real-time rendering, photogrammetry and more at both the undergraduate and graduate levels. Students in all programs can work on individually defined or team-based projects.
Ohio State introduced an interdisciplinary BA program in Moving Image Production (MIP) in Autumn, 2017. The program is a collaboration with departments across the College of Arts and Sciences and the Wexner Center for the Arts. Students majoring in MIP have the opportunity to take production courses in the Advanced Computing Center for the Arts and Design (ACCAD), The Department of Art, The Department of Dance, and The Department of Theatre.
The MIP program teaches live-action and animated filmmaking. The major "focuses on developing students' creative voices as they produce moving-image works across four areas: animation, experimental, documentary, and narrative." In addition, "through the required Film Studies Minor, students engage with the entire culture of cinema, learning to think historically, theoretically, and critically about film."
Course highlights include Cinema Today, Computer Animation, Concept Development for Time-Based Media, Group Studies in Digital Animation and Interactive Media, Motion Studies Through Hand-Drawn Animation, and Video Production. A Film Studies Minor consisting of 15 credit hours is required for the MIP Program as well as a Senior Project that allows students to "blend modes into a single creative project" during a pair of advanced studios.
Students in the MIP Program will also have opportunities to complete an internship, study abroad, and take additional production and screenwriting courses.
The Department of Art offers BFA and MFA degrees in Art with an emphasis in Art and Technology. It emphasizes the creation of animation, interactive art and experimental forms in the context of art making.
The Department of Design offers an MFA degree in Design focusing on Digital Animation and Interactive Media. This program emphasizes the production of creative research-based projects in the user-centered context of design.
The Department of Computer Science and Engineering (CSE) offers BS, MS and PhD degrees in Computer Science with a specialization in Computer Graphics and Game Design. A BS CSE with an Individualized Option (IND) is also available.
Students utilize state of the art facilities, equipment, and interdisciplinary expertise in the school's many special labs, including the world-class ACCAD.
2. Columbus College of Art and Design, Columbus, Ohio

Columbus College of Art and Design (CCAD) was established in 1879 as Columbus Art School. Famous visitors to the campus during the school's early years through the 1930s include First Lady Lucy Hayes, wife of President Rutherford B. Hayes, American artist Georgia O'Keefe, and writer Oscar Wilde. One of the oldest private art and design colleges in the United States, CCAD graduated its first class in 1885 and later added programs such as advertising, illustration, and industrial design. By 1970, CCAD had produced its first class of BFA graduates.
Today, CCAD serves more than 1,300 students enrolled in dozens of degree programs, concentrations, and minors. Programs for aspiring animators include an Animation BFA and an MFA in Visual Arts.
The Animation Program was established in 1987. Consisting of 120 credit hours of study, the program has the option to add a 15-credit hour minor such as Animation 2D, Animation 3D, Film & Video, or Illustration. Per the school, students in the program will "dive right into cutting-edge animation techniques and learn 2D, 3D, and experimental styles, as well as game art, motion graphics, digital modeling, virtual reality, and more." Program highlights include access to industry-standard facilities such as the Cloyd Family Animation Center, support of peers through the Animation Student Collective, and guidance from creative faculty who are experts in the field.
Graduates of the program work in a variety of positions and fields. Just a few include augmented reality designer, character animator for feature films, game artist, motion designer, and television animator. Recent employers include Cartoon Network, DreamWorks Animation, Electronic Arts, Laika, Nickelodeon Animation Studio, Phosphor Games, Pixar, Riot Games, Sony Pictures Animation, and Walt Disney Animation Studios.
In the MFA in Visual Studies program, students have executed individual projects from animation and video to interactive design and illustration. The school says that the program "stresses studio mastery, individual scholarship, and real-world practices such as organization, communication, clarity of thought, leadership, and entrepreneurial skills." The school has built an environment to fuel collaboration, experimentation, and creation as students' work on their individual projects.
MFA students work in a personal studio that can be accessed 24/7. The 13,700-square-foot graduate facility also houses faculty offices, a lounge, and an exhibition space. Students also have access to CCAD's library, plus many labs, shops, the Tad Jeffrey FabLab, computer complexes, darkrooms, studios, and digital printing facilities.
Other MFA program highlights include visiting guest artists, designers, and scholars each semester who teach workshops and seminars, engage in one-on-one mentoring with students, and lecture as part of CCAD's visiting scholars series, and participation in an off-campus experience. Options include individual mentoring with an artist or professional, foreign study, or an internship with a nonprofit or business. Experiences have taken students to places such as Chicago, Honduras, Ireland, New York, Oregon, and Seattle.
Students in both the BFA and MFA programs may participate in CCAD's International Exchange Program, which highlights study at China Academy of Art, Hangzhou, China; Universidad Mayor, Santiago, Chile; Xi'an Fine Arts Academy, Xi'an, China, and Northumbria, Newcastle, England. Students may also study at CCAD-approved programs at Studio Art Centers, Florence, Italy, and University of Arts London, London.
3. Cleveland Institute of Art, Cleveland, Ohio

Established in 1882, Cleveland Institute of Art (CIA) is an independent college of art and design that serves approximately 600 students enrolled in 15 majors in Art, Craft, Design, and Digital Media. A unique component of the programs at CIA is students enter their major as a sophomore, allowing them three full years of building skills and mastering techniques instead of one or two.
For aspiring animators, CIA offers a BFA in Animation that "teaches students how to produce professional content to support their vision, with an emphasis on storytelling," says the school. Students will work their way through courses such as 2D and 3D Animation, Acting, Human and Animal Anatomy, Motion Graphics, Storyboarding & Sequential Art, and many others. Students also have the option to focus on an area of expertise and use open electives to study outside of the program and collaborate with other departments based on specific interests.
Coursework for the program is supported by field trips to the zoo and natural history museum for research and inspiration as well as working on independent and collaborative projects. Through CIA's Engaged Practice, students also have opportunities to learn through experience by working on real-world projects with external partners or clients, or in the public sphere—all before graduation.
An additional benefit of the program is mentoring by instructors who have worked for companies such as American Greetings, DreamWorks, Hasbro, Illumination, Sony Animation, Walt Disney Feature Animation, Warner Bros., and many others. Combined, the department professors have over 20 feature film credits, 200 TV episodes, 100 TV series, 300 digital productions, and expertise in nearly every aspect of animated production.
Graduates of the CIA program are prepared to seek positions such as 3D Character Animator, Animator, Concept Artist, Game Designer, Independent Filmmaker, and Storyboard Artist. Alumni work on feature films, TV series and games, and for the automotive, communications, medical, music, and sports industries.
4. Ohio University, Athens, Ohio

Ohio University (OU) was established in 1804 as Ohio's first university. Ranked as one of the safest campuses in America, the school serves nearly 35,000 students enrolled in more 250 academic programs in 11 colleges. The E.W. Scripps College of Communications houses the School of Media Arts & Studies, which offers a BS in Communication with an Emphasis in Games & Animation (G&A) and an MFA in Communication Media Arts.
Offered in partnership with the J. Warren McClure School of Emerging Communication Technologies, the G&A emphasis area "encourages students to explore the production of computer animation and digital games while also emphasizing creative decision making, storytelling and experiential learning," says the school.
Students may choose the Animation or Games core. Animation students have the opportunity to pursue animation for games, film/television, and VR/AR. In addition, the G&A area allows students to take production courses outside the games or animation cores," broadening their skills while enhancing the creative process." Students in the Games Area will have the opportunity to work through the entire game pipeline from level design to asset creation to playable games.
Course highlights for the G&A program include 3D Modeling & Animation, Animation I, II & III, Compositing, Digital Game Design, Game Development, Media Arts Management (FILM), Sound for Moving Images, Narrative Animation, Screenwriting, Special Topics in Games & Animation, Motion Graphics, Video Game Design, Video Production, and Visual Storytelling. Students will also complete a capstone course: Digital Games or Storytelling, Technology and Digital Media in Theme parks (Disney).
The MFA in Communication Media Arts is a partnership in the Schools of Visual Communication, Media Arts and Studies, and the J. Warren McClure School of Emerging Communication Technologies in the Scripps College of Communication. The three-year program has an Animation Area that allows students to explore animation for educational, entertainment, and game development purposes. The curriculum emphasizes 3D computer animation, with classes in 2D and experimental animation. Ancillary courses/experiences also provide an understanding of the management and leadership roles in these industries, visual storytelling, and sound for moving image.
Aspiring animators can also learn to design sound environments for animation, games, film and video in the Audio/Sound Design Area and in the Game Design Area, students learn game design, animation, programming, sound design, and entrepreneurship.
A unique component of the MFA program is the required hands-on, experiential project where students will engage in collaborative projects such as grant-funded faculty initiatives, projects through WOUB Public Media, the Game Research and Immersive Design (GRID) Lab, or practicum projects through the Scripps College of Communication or the College of Fine Arts. International experiences and professional externships are also encouraged in this area.
During the final year of the MFA program, students will complete a thesis and they will have the opportunity to serve as a teaching assistant and instructor.
5. Bowling Green State University, Bowling Green, Ohio

Founded in 1910, Bowling Green State University (BGSU) serves more than 20,000 students across campuses in Bowling Green (main) and Huron, Ohio (BGSU Firelands). More than 200 undergraduate majors and programs are offered on the main campus, along with 30 at BGSU Firelands. Programs are offered through dozens of colleges, divisions, and schools.
Within BGSU's College of Arts and Sciences is the School of Art, which houses five divisions: Studio, Digital Arts, Graphic Design, Art Education, and Art History. The Division of Digital Arts offers a BFA and MFA degrees in Digital Arts, a BA in Art with a Digital Arts Specialization, and a Minor in Digital Art.
The undergraduate programs offer three Focus Areas including Computer Animation & Video, Imaging, and Interactive Multimedia. The school says that the Digital Arts program at BGSU is "one of the leading programs in the nation for studying digital arts and animation, focusing on creative expression using digital technology. Students are encouraged to investigate aesthetic and perceptual possibilities as they engage in alternative art discourses. Digital Arts courses investigate the theoretical, aesthetic, and technical aspects of the digital arts while providing hands-on experiences with state-of-the-art equipment."
Students in the program focus on 3D animation, digital imaging, interactive art, video art, virtual environments and gaming, mobile web app development, digital painting, and hybrid forms of digital art. Other program highlights include diverse study abroad opportunities in more than 40 countries worldwide as well as facilities and faculty that "position students for successful internships and careers with organizations such as Disney Animation, Pixar and the Museum of Modern Art."
The MFA in Art with a Major in Digital Arts (Computer Animation, Digital Imaging and Interactive Media) is an intensive, 60 credit hour studio degree designed to prepare students to become both professional artists in industry and university-level instructors while developing their own studio practice. Students have the opportunity to explore 3D Modeling and Animation, Interactive Multimedia Development, Digital Video, Digital Imaging, and Hybrid Media forms including 3D printing, Architectural Projection Mapping, Web App Development and Interactive Installation Art. All supported graduate students are provided with studio space and computers.
Though the Digital Arts MFA has three areas of focus, students also have the opportunity to "merge art disciplines and investigate new directions. Students are also encouraged to explore interests in media outside of Digital Arts. For instance, a student may want to explore the integration of drawing, computer programming, sculpture, theater, or film with their Digital Arts work."
In recent years, BGSU Digital Arts graduates have been hired by companies such as Apple, Blizzard, Blue Sky Studios, DNA Productions, DreamWorks Animation, Epic Games, Friendly Software (Microsoft games), LogicJunction (interactive web), Rhythm & Hues Studios, Volition, and many others.