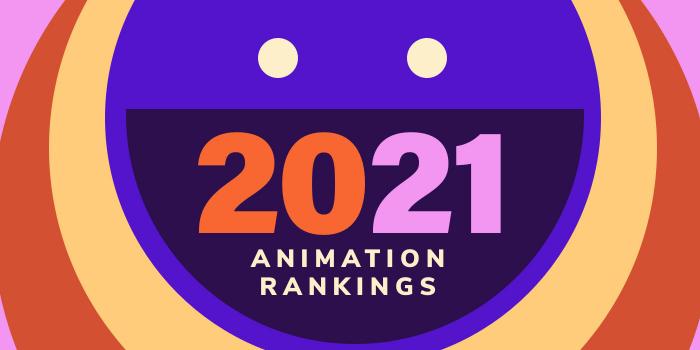 What are the top animation school programs in Pennsylvania for 2021?
Top 5 Animation School Programs in Pennsylvania - 2021 College Rankings

| Ranking | School | City |
| --- | --- | --- |
| 1 | Carnegie Mellon University | Pittsburgh |
| 2 | University of Pennsylvania | Philadelphia |
| 3 | University of the Arts | Philadelphia |
| 4 | Drexel University | Philadelphia |
| 5 | Edinboro University | Edinboro |
Our 2021 ranking -our tenth annual- of the top animation school programs in Pennsylvania. For an explanation of the ranking criteria, click here.
1. Carnegie Mellon University, Pittsburgh, Pennsylvania

Founded in 1900 by industrialist and philanthropist Andrew Carnegie, Carnegie Mellon University (CMU or Carnegie Mellon) is a global university with more than a dozen degree-granting locations, and more than 20 research partnerships. Just a few locations include Silicon Valley, Africa, Qatar, and Australia. Serving around 14,800 students representing 117 countries, the school has produced 10 Academy Award winners, 50 Tony Award Winners, and 20 Nobel Laureates. CMU is also the former home of one of the world's most famous artists—Andy Warhol.
Carnegie Mellon offers 80 majors and over 90 minors within its six undergraduate schools, colleges, and inter-college degree programs. The College of Fine Art (CFA), which houses the School of Art, was the first comprehensive arts training institution in the country. For aspiring animators, the school offers a BFA in Electronic and Time-Based Media with a Focus in Animation, a BFA in Integrative Design, Arts & Technology (IDeATe) with a Concentration in Animation & Special Effects, and a Minor in Animation & Special Effects.
The Electronic and Time-Based Media BFA "explores the creative potential of emerging technologies and the critical impact they have on contemporary culture," says the school. The curriculum "implicitly encourages cross-disciplinary study." As such, "many students merge fine art and computer science based interests either within the BFA program or through the unique BCSA degree program." Besides Animation, students may focus in unique areas such as Bioart, Computational and Interactive Art, Tactical Media, and Tangible Media, as well as Game Arts and Video and Performance. "Students particularly interested in the intersection of art and technology can take advantage of expanded course offerings through the IDeATe Program."
IDeATe "supports eight interrelated undergraduate areas, all of which can be taken as minors. The themes of these areas integrate knowledge in technology and arts: Game Design, Animation and Special Effects, Media Design, Sonic Arts, Design for Learning, Innovation and Entrepreneurship, Intelligent Environments, and Physical Computing." The IDeATe curriculum consists of 30 new interdisciplinary technology-arts courses focused on "hands-on collaborative learning and are structured to combine students from many different disciplines."
Students in the BFA in IDeATe with Animation & Special Effects "will study the interconnected components of performance capture, rendering, 3D and 2D animation, and special effects. They will merge arts and technology perspectives in all courses to explore each of these components and the area of digital animation as a whole. Through common repositories across courses and collaborative projects, students will explore how the different components and types of expertise come together to create a convincing computer animated experience."
Students in the BFA in IDeATe, and the Minor program (which collaborates with CMU's Robotics Institute) will be able to "connect to other IDeATe courses to explore applications of digital animation in different contexts (games, interactive environments etc.) and to integrate other key areas of knowledge (narrative, sound) into digital animation projects."
The School of Art at CMU also offers supportive courses that "serve to enrich the student experience in IDeATe." Offerings include Advanced ETB: 2D Animation, Advanced ETB: Animation, Advanced ETB: Moving Image Magic: Visual Effects and Motion Graphics, and Animation, Art, and Technology.
CMU graduates have been hired at Activision, Blizzard Entertainment, Comedy Central, Disneytoons Studios, DreamWorks Animation, Electronic Arts, MTV, Paramount, Sony Interactive Entertainment, Walt Disney Studios, Warner Interactive, Zynga Games, and more.
2. University of Pennsylvania, Philadelphia, Pennsylvania
University of Pennsylvania (UPenn) was established in 1740, placing it among the nation's oldest universities. A member of the Ivy league with deep ties to Benjamin Franklin, UPenn has 189 research centers and institutes and it has employed four Pulitzer Prize recipients, 10 MacArthur Award recipients, one Nobel Prize winner and a National Medal of Science recipient.
The most recent figures available show that UPenn serves 26,675 students enrolled in more than 400 programs in four undergraduate and 12 graduate schools. Programs for aspiring animators are offered in the Stuart Weitzman School of Design, Department of Fine Arts (DFA) and the School of Engineering and Applied Science.
The School of Design-DFA offers a BFA in Fine Arts that "combines studio instruction, seminar courses, and interactions with visiting artists and professionals in order to provide an open intellectual framework to foster critical awareness and independent methods of artistic research and learning," says the school. Course offerings for students seeking careers in animation include 3D Computer Modeling, Advanced 3D Modeling, Computer Animation, Digital Figure Modeling, Environmental Animation, Hand-Drawn Computer Animation, and Mixed Media Animation.
The School of Engineering and Applied Science is home to the Digital Media Design Program, which leads to a Bachelor's in Engineering and Science (BSE) with a Digital Media Design Major (DMD). The School also houses the Center for Human Modeling and Simulation (HMS), which offers a Computer Graphics and Game Technology Program (CGGT), which leads to an MS. 
Created in 1998 to educate a new generation of people to work in computer graphics, the interdisciplinary BSE DMD program was designed for students who have an interest in computer graphics, animation, games, and the design of virtual reality environments and interactive technologies. A Digital Media Design (DMD) Minor, and a PhD in Human Modeling and Simulation (HMS PhD) are also available. BSE DMD students go on the work at major studios such as Walt Disney Animation, DreamWorks Animation, Electronic Arts, Microsoft, Pixar, and Zynga Games. These are the largest employers of UPenn DMD graduates.
The Center for HMS established the CGGT program in 2004 with a goal to expose recent graduates, as well as individuals returning from industry, to state-of-the-art graphics and animation technologies, as well as interactive media design principles, product development methodologies and engineering entrepreneurship.
The CGGT program prepares students for positions requiring multidisciplinary skills such as designers, technical animators, technical directors and game programmers. Students in the CGGT program use the equipment and resources available through the SIG Center for Computer Graphics. Opportunities for specialization are provided in such core areas as art and animation, creative design, animation and simulation technology, human/computer interfaces and production management.
3. University of the Arts, Philadelphia, Pennsylvania

Founded in 1876, University of the Arts (UArts) was formed by the merging of two century-old institutions: Philadelphia College of the Performing Arts and Philadelphia College of Art. In 1987, after the school was granted university status, it became the largest institution of its kind in the nation. Today, UArts is the "the only arts school in America that makes it possible to work and collaborate across traditional boundaries," says the school.
University of the Arts serves approximately 1,800 students enrolled in more than 40 undergraduate and graduate programs at the University's campus located on Avenue of the Arts. Twenty-three minors are also available and open to all students. This means, animators can study guitar, creative writers can take classes in illustration, dancers can take sculpting classes, and industrial designers can minor in ceramics. 
Programs are offered through the Schools of Art, Dance, Design, Film, Music, and Theater. The School of Film, which enrolls 240 students, offers BFAs in Animation and Film + Animation, and a Minor in Animation. The BFA program "supports traditional hand-drawn, 3D computer, stop-motion and any animation techniques that can be imagined or explored." Students in the program will explore the variety of techniques available to the current animator, hone traditional skills, and learn how to tell engaging stories as well as create memorable characters, and bring their concepts to life.
Besides taking courses such as 2D Computer Character Animation, Drawn Character Animation, Screenwriting, Special Effects Compositing, and Storyboarding, BFA students will create Junior and Senior Animation Pieces, an Animation Thesis, and an Internship. Organizations that have hosted interns include Augenblick Studios, Sesame Workshop, and Stretch Films Inc., to name a few.
To create animation pieces, students will have access to UArts' production and technology spaces, such as the 5,600-square-foot Center for Immersive Media (CIM), animation and film studios, computer labs, and two stop-motion studios, among other "cutting-edge" spaces.
The BFA in Film + Animation "allows students to explore the possibilities of both film and animation." Students in the program will study "film and animation techniques, explore various genres and styles, and create a capstone project that combines film and animation in innovative way." Other program highlights include hands-on instruction by "award-winning, professional filmmakers and animators" whose work has aired on Cartoon Network, HBO, Netflix, Nickelodeon, and many others, production workshops, lectures, screenings and critiques, and internship and study abroad opportunities.
In addition to study abroad experiences, international opportunities include festivals and workshops in countries such as Canada, France, and South Korea.
UArts animation alumni have worked on animated television series, commercials, major special effects films, and video games in a variety of roles from director and animator to storyboard artist and editor, and many other positions. Graduates have landed both salaried and freelance positions at places such as DreamWorks, Google, HBO, Netflix, SNL, Sony Computer Entertainment, and Walt Disney Animation Studios.
4. Drexel University, Philadelphia, Pennsylvania

Drexel University was established in 1891 as Drexel Institute of Art, Science and Industry by Philadelphia financier and philanthropist Anthony J. Drexel. In 1919, the University introduced a cooperative education program, which became one of the first models of its kind in the U.S. Today, Drexel's cooperative education program remains the oldest, largest, and best-known program in the nation and it is a degree requirement for most majors. This enables undergraduate students, including animation students, to balance classroom theory with practical, hands-on experience prior to graduation. Students have had experiences in Ghana, Greece, Hong Kong, London, Spain, and more.
Drexel University has a total enrollment of 24,205 students. Over 200 degree programs are offered in 15 colleges and schools, including the Westphal College of Media Arts & Design, which houses the Digital Media Department (DMD). Here, aspiring animators can earn a BS or a Minor in Animation & Visual Effects, as well as MS and PhD degrees in Digital Media.
The BS in Animation & Visual Effects gives students the "technological, story-telling and design skills to succeed as animators and visual effects artists in the highly competitive entertainment and design worlds," says the school. "Over the course of their education in the program, students will pursue a foundation of design and technology by taking core courses in all aspects of digital media while delving into coursework covering many areas of specialization."
The program consists of 51 credits of core courses, 45 hours of general education courses, 27 elective credits, 24 credit hours of art and art history requirements, 18 credits of animation requirements, 15 credits in media and computer science, and six credits of animation electives.
The program's six-month co-op allows students to "learn the underlying principles of animation along with industry-standard software technology. The entire creative pipeline from storyboarding through modeling and animation is covered in-depth, allowing students to experience all aspects of production." Animation & Visual Effects students have held co-op positions with employers such as 3FX Medical Animations, AlchemyX, Brooklyn Digital Foundry, Cartoon Network, Environmental Tectonics, ESM Productions, FuseFX, Mediakraft TV, SideFX, Sony Studios, Stargate Studios, and many others.
BS students interested in completing both the BS and an advanced degree have the option to enter the accelerated BSMS degree in Digital Media or the BS and the new MS in Biomedicine and Digital Media (MS BMDM) after completing at least 90 undergraduate credits. The MS BMDM The Master of Science in Biomedicine and Digital Media program (BMDM) intersects animation, entrepreneurship, interactive digital art design, science, and technology.
This hybrid program is offered in the College of Medicine and it offers a number of elective course options, a flexible (experiential learning) internship, and a customizable plan of study. A thesis is not required.
The DMD's two-year MS in Digital Media is a hybrid program that offers comprehensive studies in Advanced Digital Design including 3D Modeling, Animation, Gaming and Digital Media History, Interactivity, and Theory and Methods. The curriculum for the two-year program "offers a mix of academic coursework and project-related activities. Projects consist of funded grant research opportunities, industry-sponsored projects and independent, student-generated and faculty-approved projects."
The PhD in Digital Media "focuses on translational research in digital media within an experiential learning environment. It studies the application of digital media towards solving research problems in various disciplines including but not limited to engineering, education, cultural heritage, health or business. This doctoral program is built on a fundamentally interdisciplinary course structure and emphasizes an iterative and design based research philosophy."
PhD students have the same project opportunities as MS students. Past projects for the programs have included Brain-Computer Interfaces (BCI) for video games, theme park ride and animation design, interactive online non-linear narrative comics, advanced animation production techniques, a multi-media interactive dance performance with body tracking, and multi-touch games for teaching middle-school children.
Graduates of the Westphal Animation and Digital Media programs at Drexel University have landed positions at leading companies such as Disney, DreamWorks, Microsoft XBOX, NCSoft Corp., Pixar, and many others.
5. Edinboro University, Edinboro, Pennsylvania

Edinboro University was founded in 1857 as Edinboro Academy—a private training school for teachers. Today, the school serves nearly 5,000 students enrolled in more than 100 areas of study in five colleges and schools. The College of Arts, Humanities and Social Sciences is houses the Art Department, which offers a BFA in Animation.
Students in the program have access to state-of-the-art facilities and academic opportunities including 3D software Maya (Industry Standard Software) and 2D Cintiq Lab. They will also benefit from on-campus visits from alumni and professional animators, directors and storyboard artists as well as participation in the programs' Animation Club.
All students will have the opportunity to complete an internship with a local, regional or national production studio as well as visits to CTNX Animation expo in Burbank, California, where they will tour high-profile studios such as Disney, DreamWorks, Nickelodeon, Sony, Warner Bros., and Universal.
Graduates of Edinboro's Animation BFA program have found success in every area of animation. They have been hired at studios and companies such as Blizzard, Disney, Nickelodeon, Pixar, South Park Studios and Weta. Edinboro Animation Alumni have been credited on films such as Frozen, Night at the Museum, Star Wars: The Clone Wars, and Zootopia.