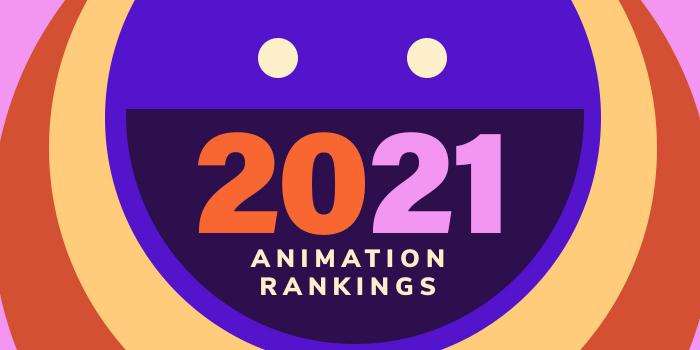 What are the top animation school programs in Washington for 2021?
Top 5 Animation School Programs in Washington - 2021 College Rankings

| Ranking | School | City |
| --- | --- | --- |
| 1 | DigiPen Institute of Technology | Redmond |
| 2 | University of Washington | Seattle |
| 3 | Evergreen State College | Olympia |
| 4 | Cornish College of the Arts | Seattle |
| 5 | Academy of Interactive Entertainment | Seattle |
Our 2021 ranking -our tenth annual- of the top animation school programs in Washington. For an explanation of the ranking criteria, click here.
1. DigiPen Institute of Technology, Redmond, Washington

Established in 1988, DigiPen Institute of Technology is one of the country's youngest art, technology, and design schools. Though young, DigiPen was the first college in the world to offer a bachelor's degree in video game technology and development and in during the schools three decades in existence, more than 550 companies have hired its graduates.
Located near more than 400 interactive media companies in one of the largest video game centers in the world, DigiPen serves around 1,175 students from across the U.S. and nearly 50 countries around the world. The school also has international campuses in Singapore and Spain as well as educational partnerships with Keimyung University in South Korea and Thammasat University in Thailand. 
DigiPen offers nine undergraduate and two graduate program options in five categories: Computer Science, Digital Art and Animation, Engineering, Game Design and Development, and Music and Audio. Offerings for aspiring animators include a BFA in Digital Art and Animation and an MFA in Digital Arts.
The BFA program is designed to prepare students to create artwork at the professional level. In addition to excellent drawing skills, students will gain production experience, familiarity with modern studio processes, and storytelling abilities. As a student in the BFA program, aspiring animators can expect to "learn practice the many roles that make up the art production pipeline for games and animation," says the school.
Course highlights for the program include 2D & 3D Animation, Art and Technology, Career Preparation, Cinematography for Visual Effects, Conceptual Illustration and Visual Development, Environment and Level Design, Production Pipeline, Storyboards, and Storytelling.
A core component of the BFA curriculum is Multidisciplinary Team Projects, which the school says provides the opportunity for students to "contribute on collaborative endeavors in student games, animated films, and more." The semester- and year-long projects give students the opportunity to "see a project through from the concept stage to final, polished product." Potential careers for graduates include Animator, Character Artist, Environmental/Asset Artist, Producer, Simulation and Effects Animator, UI Designer, and many others.
In addition to the Redmond campus, the BFA in Digital Art and Animation is available at the school's international branch campuses including Digipen Europe-Bilbao and Digipen Singapore.
The MFA is a terminal degree program that allows students to build on their foundation and "expand beyond traditional arts." Students will hone their craft in digital media and "focus on new areas of specialization" in the digital media industries. The MFA culminates with an advanced thesis project that allows students to develop and present an original body of work that is both personal and reflective of their strongest capabilities as a digital artist.
In addition to the thesis project, students will have the opportunity to collaborate with their fellow artists on team-based projects including games and films as part of elective coursework. These collaborative projects give students "firsthand experience creating 2D and 3D digital assets in a setting that reflects the professional studio environment."
Graduates of the MFA program are prepared to seek positions in both academia and production. Possible roles include Animator, 3D Modeler, Character Artist, Professor of Fine Arts, Senior Animator, Senior Character Artist, and Texture Artist.
Graduates of the Digital Art Programs at DigiPen have been hired at companies such as Activision, Amazon Game Studios, Animation Collective, Apple, ArenaNet, Blizzard Entertainment, Disney Online, DreamWorks Interactive, Electronic Arts, Facebook, Google, Microsoft, Nintendo, Riot Games, Sony Online Entertainment, Sucker Punch Productions, Walt Disney Imagineering, Warner Bros. Interactive Entertainment, Zynga, and many others.
2. University of Washington, Seattle, Washington

Established in 1861, University of Washington (UW) serves more than 54,000 students annually. UW spans across three campuses in Seattle, Tacoma, and Bothell. The UW's 18 colleges and schools offer more than 570 degree options across 300+ programs, with more than 1,800 undergraduate courses alone each quarter. Each year, UW Bothell confers more than 12,000 bachelors, masters, doctoral, and professional degrees.
Serving more than 1,500 undergraduates, the Paul G. Allen School Computer Science & Engineering (CSE) offers a Computer Science Program that allows students to tailor their course of study to their specific interests. The program is also highly interdisciplinary and collaborative, and it allows students to get hands-on experience building software and hardware and choose advanced courses such as Artificial Intelligence, Computational Biology, Computer Graphics and Animation, Computer Networking, Computer Security and Privacy, Data Science, Human-Computer Interaction, Machine Learning, Natural Language Processing, Robotics, and much more.
Programs lead to a BS in Computer Science, a BS in Engineering, or a PhD or Professional Master's Program (PMP) in CSE.
In all degree programs, students can work with faculty and graduate students on research, collaborate with industry partner, and tackle complex design and implementation projects in capstone courses. Course highlights include Computer Animation, Computer Graphics, Advanced Digital Design, Digital Sound, Data Visualization, and Artificial Intelligence.
Students have access to three main labs at UW CSE. All are engaged in research spanning the areas of animation, computer game science, graphics, vision, and visualization. Labs include the Animation Research Labs (ARL), the Center for Game Science, and the UW Graphics and Imaging Lab (GRAIL).
The Animation Research Labs (ARL) is a multi-disciplinary effort that brings together faculty and students from UW CSE, the Departments of Architecture and Digital Arts and Experimental Media (DXARTS), and the Schools of Art, Drama, and Music. The ARL is focused on advancing the state-of-the-art in animation through teaching, research, and computer-animated production in collaboration with experts from Disney Animation Studios, Bungie, Industrial Light & Magic, Microsoft Game Studios, Pixar, and many others.
Researchers at the Center for Game Science use gaming to solve grand challenges, crowdsource human problem solving to aid scientific discovery, and improve student interest and achievement in mathematics. The GRAIL group is known for "groundbreaking" research in 3D reconstruction, animation, computational photography, games for science and education, human shape and motion analysis, information visualization, Internet photo collections, and object recognition.
Graduates of the UW CSE programs are often hired by some of the world's largest companies. Top UW employers include Amazon, Apple, Intel, Microsoft, Facebook, and Google, to name a few.
3. Evergreen State College, Olympia, Washington

Founded in 1967, Evergreen State College is as public liberal arts college that serves more than 2,200 students enrolled in more than 60 fields of study. Students at Evergreen also have the opportunity to design their own degree or select one of 11 curated paths of study. Undergraduate programs lead to a BA, BS or BAS.
Curated Pathways for aspiring animators could include Mathematical, Physical, and Computer Science, Media Arts and Studies, and Visual Arts. Work within a Path culminates in a major project, capstone, or thesis. Students can also combine their studies in a Path with an internship at a local non-profit, business, or government agency.
Fields of study for aspiring animators could include Communication, Computer Science, Media Arts, Media Studies, Moving Image, and Visual Arts. Students declaring a field of study do not have to take any specific prerequisite classes to complete their bachelor's degree. However, some offerings require knowledge of specific subjects, and the BS and BAS degrees have minimum science credit requirements.
Students in custom programs, curated pathways and fields of study have access to Evergreen's Animation Labs and other production facilities.
4. Cornish College of the Arts, Seattle, Washington

Cornish College of the Arts was founded by teaching artist Nellie Cornish in 1914. The school offers BFA degrees in the performing and visual arts and a Bachelor of Music degree, along with year-round public programs and extension courses. Serving more than 600 students, the school offers a BFA in Animation in the Design Department.
Students in this 120 credit hour program will work in "both analog and digital time-based media for gaming, marketing, information, and entertainment applications," says the school. The major consists of 72 credits and the remaining credits are in general education, electives, writing intensives and open electives. Course highlights include Animation Tools, Color + Composition, Design Studio, Form + Structure, Motion Systems, Parallel Views: Narratives of Design, and Visual Communications. During the final year of the program, students will complete a Capstone Project and Animation BFA Exhibition.
5. Academy of Interactive Entertainment, Seattle, Washington

Established in 1996, Academy of Interactive Entertainment (AIE) trains students for employment and career opportunities in 3D Animation, Game Development and related fields. The school has four campuses in Australia including Canberra, Sydney, Melbourne, Adelaide, two in the United States, Seattle and Lafayette, and a dedicated Online campus.
Programs for aspiring animators include an Advanced Diploma of Screen and Media – 3D Animation and VFX for Film and an Advanced Diploma of Professional Game Development – Game Art and Animation. The 3D Animation and VFX for Film Program takes two years to complete and it offers technical training using the latest, state-of-the-art technology. Subject highlights include Character Animation, Character Pipeline, Digital Lighting and Compositing, Modeling and Texturing, Production Planning, Story Development, and Visual Effects.
Students will leave the program with a polished portfolio that will help them land positions such as Character Animator, Compositor, Technical Director, and VFX Artist.  
Game Art and Animation students will "work with other artists, designers and programmers to design and create" their "own unique entertainment experience using cutting-edge game technology," says the school. The two-year program covers "all facets of 3D games modelling and animation including character creation, level design, environment modelling, game design, concept art, animation and custom texturing."
Students will graduate from the program with an "extensive show reel of 3D modeling, animation and a complete game level."