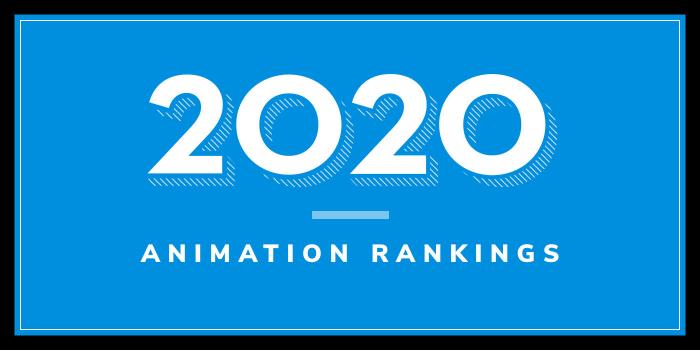 What are the top Canadian animation schools?
Top 5 Canadian Animation Schools - 2020 College Rankings

| Ranking | School | Province |
| --- | --- | --- |
| 1 | Sheridan College | Ontario |
| 2 | Emily Carr University of Art + Design | British Columbia |
| 3 | School of Digital Arts | Quebec |
| 4 | Université Laval | Quebec |
| 5 | York University | Ontario |
Our 2020 rankings of the top animation colleges in Canada. For this ranking we only consider formal degree programs (bachelor's degree or equivalent). For an explanation of our ranking criteria, click here. 
1. Sheridan College, Oakville, Ontario, Canada

Established in 1967, Sheridan College has grown from 400 students and a single campus to 43,000 students and three campuses. One of Canada's premier polytechnic institutes and one of Ontario's leading postsecondary institutions, Sheridan College is known as the "Harvard of Animation."
Offered through the Faculty of Animation, Arts & Design, the schools Honors (Hons) Bachelor of Animation emphasizes classical principles of animation in a variety of forms, including 2D digital, 3D and stop motion. Students in the program gain professional experience during a mandatory three-month work placement, and at the school's Annual Industry Day, students meet with employers from across North America. Graduates of the program go on to work in television and feature animation at major studios around the world.
2. Emily Carr University of Art + Design, Vancouver, British Columbia

Emily Carr University of Art and Design (ECU) is one of Canada's top Art and Design universities. Serving nearly 2,000 students, ECU has four distinct faculties including the Faculty of Culture + Community, Ian Gillespie Faculty of Design + Dynamic Media, Jake Kerr Faculty of Graduate Studies, and Audain Faculty of Art. Ian Gillespie Faculty of Design + Dynamic Media offers Bachelor of Media Arts degrees in 2D & Experimental Animation and 3D Computer Animation. Students in both programs engage in in-depth study of animation principles, design, character development, story and production techniques that expose them to every aspect of animation production. Students will create several major film projects that will help prepare them for employment in various animation, visual effects, and cultural industries.
3. School of Digital Arts, Animation and Design at the University of Québec at Chicoutimi (NAD – UQAC), Montreal, Quebec, Canada

Founded in 1992 and located in Montreal, the School of Digital Arts, Animation and Design at the University of Québec at Chicoutimi (NAD – UQAC) is a university campus offering academic programs and research in 3D Animation, Visual Effects, Design and Digital Arts. One of the oldest 3D Animation and VFX school's in Quebec, the school has more than 2,000 alumni to date working in studios around the world. For aspiring animators, the school offers a 90 credit hour, three-year BA in 3D Animation and Digital Design with two concentrations: Visual Effects for Film and Video and Video Games, an MA in Art with a Focus in 3D Animation and Digital Design, and a Certificate in 3D Animation and Design. Program highlights include access to the latest animation software and technology, Visual Effects Society and SIGGRAPH chapter activities, MHUG (Montreal Houdini User Group), weekly conferences and reviews by key talent from local companies, industry-leading instructors, and collaborative workspaces that encourage creativity and teamwork. NAD – UQAC also has a noteworthy job placement rate. Within a few months after graduation, 80% of graduates are working in the field.
4. Université Laval, Quebec City, Quebec

Université Laval was founded on December 8, 1852 and opened in 1854. The school serves 43,000 students enrolled in more than 500 programs in 17 faculties and over 60 departments, schools, and institutes. The Faculty of Planning, Architecture, Art and Design houses the School of Design, which offers a Bachelor in Animation Art and Science and a Certificate in Art and Science of Animation. The Certificate is offered entirely online.
The degree program consists of 90 credits taken during six sessions over three years, full-time. Students benefit from the school's project-based learning approach and the opportunity to work in multidisciplinary teams comprised of students in biology, medicine, architecture, physics, music, law, history, and museology, to name a few. This allows the student to focus in areas such as development of building construction or 3D decoration plans, medical animation, legal animation, development of simulation programs, aeronautical flights, and historical restitution.
At the end of the program, students participate in an event that will allow them to meet with a variety of employer's in the animation industry. The event is organized by graduates in collaboration with the Laval University Placement Service (SPLA).
5. York University, Toronto, Ontario, Canada

Incorporated in 1959, York University is the third largest university in Canada, with a community of 53,000 students, 7,000 faculty & staff, and more than 295,000 alumni. Aspiring animators have the choice of being a student in the School of the Arts, Performance, Media & Design (APMD) or the Lassonde School of Engineering. While required courses for all Digital Media students are the same, students in the Lassonde School of Engineering will likely choose their electives from Computer Science or other areas of sciences to dig into robotics, virtual reality, graphics and visualization, user interfaces, data mining and artificial intelligence. All students will learn about the "raw tools that help create digital imagery and sound, including animation and 3D simulations," says the school.
Three specializations are offered including Digital Media Development (DMD), Digital Media Arts (DMA) and the brand new Digital Media Game Arts. The program, which leads to a BA in Digital Media, prepares students to pursue positions such as Animator, Cartoonist, Film Effects Developer, Illustrator, User Experience and Interface Design, Game Developer, New Media Artist, Artificial Intelligence Software Developer, Special Effects Director, and many others. An Honors APMD Minor is also available.