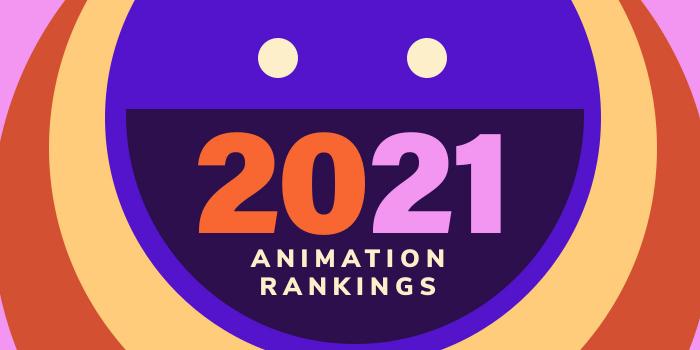 What are the top Canadian animation degree programs?
Top 5 Canadian Animation Degree Programs - 2021 School Rankings

| Ranking | School | Province |
| --- | --- | --- |
| 1 | Sheridan College | Multiple |
| 2 | Emily Carr University of Art + Design | Vancouver |
| 3 | Ontario College of Art and Design | Ontario |
| 4 | Université Laval | Quebec City |
| 5 | York University | Multiple |
Our 2021 rankings of the top animation schools and colleges in Canada.
For this ranking we only consider formal degree programs (bachelor's degree or equivalent). For an explanation of our ranking criteria, click here. 
1. Sheridan College, Oakville, Ontario, Canada

Established in 1967, Sheridan College began with just 400 students and one campus. Today, the school serves approximately 43,000 across three campuses in Ontario including Oakville, Brampton, and Mississauga.
One of Canada's premier polytechnic institutes and one of Ontario's leading postsecondary institutions, Sheridan College is known as the "Harvard of Animation." The school offers more than 130 career-focused programs across four Faculties including the Animation, Arts & Design (FAAAD); Applied Health & Community Studies (FAHCS); Applied Science & Technology (FAST); and Humanities & Social Sciences (FHASS), and Pilon School of Business (PSB).
Sheridan's FAAD is Canada's largest art school. Students consist of Animators, Designers, Filmmakers, Performers, and more. Programs are offered in five areas: Animation and Game Design; Design, Illustration and Photography; Film, TV and Journalism; Material Art and Design; and Visual and Performing Arts.
FAAD offers an Honors (Hons) Bachelor of Animation and Graduate Certificates in Computer Animation and Digital Creature Animation – Technical Direction. Highlights for both programs include a collaborative and immersive studio environment, access to state-of-the-art facilities at the Sheridan Centre for Animation and Emerging Technologies (SCAET), and the opportunity to study abroad at the Dun Laoghaire Institute of Art and Design (IADT) in Ireland. Students will leave the one-year (three semester) programs with "signature demo reel," says the school.
The Bachelor of Animation emphasizes classical principles of animation in a variety of forms, including 2D Digital, 3D and Stop Motion. The program covers the Art of Storyboarding, Life Drawing, Layout, and Digital Painting, and more. Students will have the opportunity to work collaboratively and individually from "story pitch to finished film."
Other program highlights include the opportunity to gain professional experience during a mandatory three-month work placement and participation in Annual Industry Day, where students meet with employers from across North America.
Graduates of the Sheridan FAAD Animation Programs go on to work in television and feature animation at major studios across North America.
2. Emily Carr University of Art + Design, Vancouver, British Columbia

Founded in 1925, Emily Carr University of Art + Design (ECU) is one of British Columbia's oldest post-secondary institutions, and the only one dedicated solely to professional education and learning in the Arts, Media, and Design. The school serves more than 2,000 degree-seeking students and around 1,900 non-credit students, enrolled in more than a dozen programs.
ECU has four distinct Faculties including Audain Faculty of Art, the Faculty of Culture + Community, Ian Gillespie Faculty of Design + Dynamic Media, and Jake Kerr Faculty of Graduate Studies. The Ian Gillespie Faculty of Design + Dynamic Media offers Bachelor of Media Arts degrees in 2D + Experimental Animation and 3D Computer Animation.
Students in both programs will engage in in-depth study of Animation Principles, Character Development, and Story and Production Techniques that expose them to every aspect of Animation Production. The curriculum is delivered through a mix of academic and studio classes. Both programs begin with the Foundation Year. Students will move on to their chosen major during the second year, and in both the third and fourth years, they will create two major film projects "from their own directorial vision and efforts," says the school. To complete the projects, students will have access to the state-of-the-art Animation Studio, the Communication Design Studio, the Interaction Design Lab, and the Mixed Reality Lab.
Animation students "have the opportunity to experiment with novel mediums in digital media through faculty research projects, international collaboration projects with partner institutes, video game development projects, and experimentation with emerging technologies such as virtual reality and augmented reality." In addition to career development workshops, the programs offer students "hands-on animation production experience in order to prepare them for life after school, whether as commercial artists or independent filmmakers."
Graduates of the programs can pursue careers in Animation and Games, Film and Television, Advertising and Marketing, Education, Legal, Medical, and many others.  
3. Ontario College of Art and Design, Canada

Ontario College of Art and Design (OCAD U) was originally established in Toronto in 1876 by the Ontario Society of Artists. Back then, the school was known as Ontario School of Art. Today, the school serves nearly 5,000 students, making it the largest and most comprehensive Art, Design and Media university in Canada.
OCAD U offers BFA Degrees in Drawing & Painting or Integrated Media. Both programs offer a Specialization in Digital Painting and Expanded Animation. Students in the Drawing & Painting option will "focus on digital media and painting including traditional painting techniques, digital tablet painting and animation," says the school. In the Integrated Media Program, students will "focus on traditional and digital animation."
Course highlights for the programs include 3D Modeling and Animation, Advanced Compositing, Animation: Stop-Motion, Body and Technology, Character Design and Animation, Intermediate Animation Studio, Paint and Digital: Collaboration, Paint and Digital: Production, Printing and Digital Imaging, Sound Design, and Wearable Art.
The entire senior year of both programs will be devoted to the student's thesis project, which will be showcased at GradEx—OCAD U's Graduate Exhibition. The school describes the event as the "biggest free art and design exhibition in Toronto with more than 40,000 visitors."
Other highlights for the Animation BFA Programs at OCAD U include creative in-class projects with real-world industry partners, exclusive summer internships, freelance creative opportunities, gallery exhibitions of student work, short experiential learning placements from among hundreds of organizations, and employment after graduation.
4. Université Laval, Quebec City, Quebec

Founded in 1852 Université Laval serves 43,000 students enrolled in more than 500 programs in 17 faculties and over 60 departments, schools, and institutes. The Faculty of Planning, Architecture, Art and Design houses the School of Design, which offers a BAS in Animation (BASA). A Certificate in the Art and Science of Animation is also available. This 100% online program allows students to acquire basic skills in 2D and 3D Animation.
The BASA consists of 90 credits taken during six sessions over three years, full-time. The program highlights a project-based learning approach and the opportunity to work with multidisciplinary teams comprised of students studying architecture, biology, history, law, medicine, museology, music, and physics, to name a few. This allows the BAS student to focus in areas such as development of building construction or 3D decoration plans, medical animation, legal animation, development of simulation programs, aeronautical flights, and historical restitution.
Students in the program will also acquire skills in 2D and 3D Animation, Character Creation, Creation of Immersive Environments, Interactive Tool Design, and more. They will have access to a digital video and sound capture and editing laboratory, an entertainment room with green screen, and a motion capture and facial capture system.
At the end of the BASA program, students will have a professional portfolio of their best work. They will have the opportunity to participate in event that will allow them to meet with a variety of employer's in the animation industry. The event is organized by graduates in collaboration with the Laval University Placement Service (SPLA), which provides personalized career support up to one year after graduation.
BASA graduates are prepared careers in Animation, Cinema, Television and Video Games.
5. York University, Toronto, Ontario, Canada

York University (York U) was established in 1959. With more than 55,000 students, York U is the third largest university in Canada. The school offers more than 200 undergraduate and graduate degree programs in more than 10 colleges and schools.
Aspiring animators may choose to be a student in the School of the Arts, Media, Performance & Design (AMPD) or the Lassonde School of Engineering, where they will earn a BA in Digital Media Arts (DMA). This is Ontario's only degree program that integrates Art, Computer Science, and Engineering.
While required courses for all DMA students are the same, students in the Lassonde School of Engineering will likely choose their electives from Computer Science or other areas of sciences to dig into Artificial Intelligence, Data Mining, Graphics and Visualization, Robotics, User Interfaces, and Virtual Reality.
AMPD students will likely choose their electives from AMPD courses, where they can collaborate and explore Art, Media, and Performance "in all their expanded formats," says the school.
Both AMPD and Lassonde students will learn about the "raw tools that help create digital imagery and sound, including animation and 3D simulations," says the school. Three Specializations are offered DMA, Digital Media Development (DMD), and Digital Media Game Arts (DMGA). Course highlights include 3D Computer Graphics, Building Interactive Systems, Fundamentals of Digital Media Studies, Introduction to Interactive Digital Media, Introduction to Virtual Reality, and Programming for Digital Media. Internship opportunities are also part of the program.
Graduates of the program are prepared for positions such as Animator, Artificial Intelligence Software Developer, Cartoonist, Film Effects Developer, Illustrator, User Experience and Interface Design, Game Developer, New Media Artist, Social Media Manager, Special Effects Director, and many others.