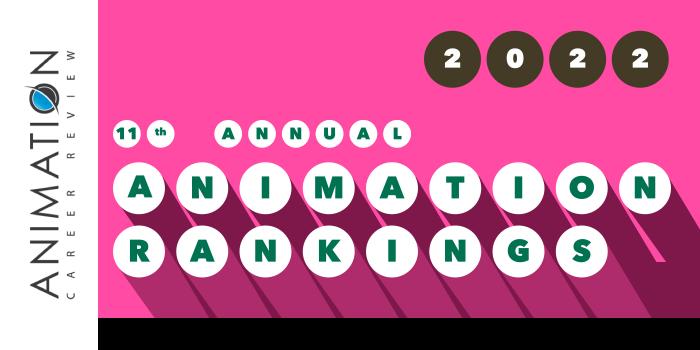 What are the top Canadian animation degree programs?
Top 5 Animation Schools and Colleges in Canada - 2022 College Rankings

| Ranking | School | Province |
| --- | --- | --- |
| 1 | Sheridan College | Ontario |
| 2 | Emily Carr University of Art + Design | British Columbia |
| 3 | Ontario College of Art and Design | Ontario |
| 4 | Université Laval | Quebec |
| 5 | York University | Ontario |
Our 2022 rankings of the top animation schools and colleges in Canada.
For this ranking we only consider formal degree programs (bachelor's degree or equivalent). For an explanation of our ranking criteria, click here. 
1. Sheridan College, Oakville, Ontario, Canada

Sheridan College houses the Faculty of Animation, Arts & Design (FAAD), Canada's largest art school. Established in 1967, this public polytechnic institute serves 41,000 students, making it one of Canada's largest universities by enrollment. Programs at Sheridan College are housed in four faculties across three Ontario campuses including Oakville, Brampton, and Mississauga. In addition to FAAD, Sheridan College is home to the Faculties of Applied Health & Community Studies (FAHCS), Applied Science & Technology (FAST), Humanities & Social Sciences (FHASS), and Pilon School of Business (PSB).
Sheridan College's FAAD has a Bachelor's Degree and Graduate Certificate Programs in Animation, Computer Animation, and Digital Creature Animation. The Bachelor's Degree Program takes four years to complete and the Certificate Programs can be completed in just one year. Across programs, features include access to state-of-the-art facilities at the SCAET (Sheridan Centre for Animation and Emerging Technologies), study abroad opportunities at Dun Laoghaire Institute of Art and Design (IADT) in Ireland, and the opportunity to collaborate on projects in an immersive, hands-on, studio environment.
A major component of the FAAD Animation Programs is mandatory three-month work placement, where students have the opportunity to gain professional experience prior to graduation. Students will also participate in Annual Industry Day, where they will meet with employers from across North America. Sheridan FAAD students will leave the Animation Programs with a professional demo reel of their best work. 
Graduates of the Animation Programs at Sheridan College work in television, film and feature animation at major studios in Canada and across North America.
2. Emily Carr University of Art + Design, Vancouver, British Columbia

Emily Carr University of Art + Design (ECU) houses four Faculties: Ian Gillespie Faculty of Design + Dynamic Media, The Faculty of Culture + Community, Audain Faculty of Art, and Jake Kerr Faculty of Graduate Studies. Founded in 1925,  ECU is one of British Columbia's oldest universities, and the only one that focuses on professional education and learning in Design, Media and the Arts.
With more than 2,000 degree-seeking students 1,900 non-degree students Emily Carr University of Art + Design provides programs leading to an undergraduate or graduate degree. ECU's 12 Continuing Studies Programs have full- and part-time schedules. A few options include User Experience (UX) Design, Illustration, 3D Design, Drawing, Fine Art, and UX/UI Design Associate. All options lead to a Certificate.
The Ian Gillespie Faculty of Design + Dynamic Media has Bachelor of Media Arts (BMA) Programs in 2D + Experimental Animation and 3D + Computer Animation. Both programs are 120 credits and begin with First-Year Foundations Year Studies. Students in both programs will explore the 12 Principles of Animation, production techniques, storytelling, and the animation production pipeline. 
Course examples for the 2D + Experimental Animation Program include Creative Development for Animation Filmmaking, Storyboarding, Experimental Animation, Motion Graphics, and Story & Structure for Animation. The ECU 2D + Experimental Animation BMA Program culminates with Senior Animation Production I & II, where students will work through their final projects with guidance and advice via one-on-one communication with instructors and peers. Students in these 400 level courses will also participate in workshops and attend lectures and presentations.
The ECU 3D Computer Animation BMA consists of courses such as 3D Layout and Cinematography, Look Development for 3D Computer Animation, Lighting + Rendering Projects, 3D Character Creation, Digital Compositing, and Preproduction for 3D Animation. The program culminates with the Senior 3D Animation Production course, which consists of lectures, presentations, and one-on-one consultation with the instructor. Final projects are student-initiated or initiated through partnerships with research groups or clients, and they may include films, installations, interactive environments, or other projects that feature advanced 3D computer animation techniques.
Animation students at Emily Carr University of Art + Design have access to a state-of-the-art Animation Studio, Sound Lab, Stop Motion Studios and Editing Suites, and Film + Screen Arts Studio. Both BMA Programs also provide the option to add a Minor in Art + text, Curatorial Studies, or Social Practice + Community Engagement.
Graduates of the Animation BMA Programs at Emily Carr University of Art + Design can pursue careers in Education and all areas of Animation and Games, Advertising and Marketing, and Film and Television. Positions in emerging areas for animators such as Legal and Medical are also an option.
3. Ontario College of Art and Design, Toronto, Ontario, Canada

The Faculty of Art at Ontario College of Art and Design (OCAD U) has an Experimental Animation Program that combines contemporary art with AR/VR, 2D and 3D, stop-motion, and digital compositing. Students in the program have opportunities to develop skills in other areas of art and design through more than 90 elective options.
Leading to a BFA, the Experimental Animation Program provides access to projects with real-world industry partners, experiential learning placements such as co-ops and summer internships, and study abroad experiences at the OCAD campus in Florence, Italy or another art and design school through the school's Mobility/Exchange Program.
Other program features include the opportunity to exhibit at Toronto's largest free art and design exhibition—GradEx at OCAD U and automatic membership at the non-profit XSPACE Cultural Centre, which houses the student-run gallery—XSPACE. The gallery provides a platform for emerging artists of all kinds. In addition, all OCAD U programs allow students to take a minor in a secondary field of study. More than 25 focused minors are available. Examples include Art and Social Change, Entrepreneurship and Social Innovation Games and Play, Illustration, Integrated Media, On-Screen, Sustainability, and Wearable Technology.
The Experimental Animation BFA Program at OCAD U prepares students to pursue careers in both Animation and Gaming as well as Film, Video, and TV Production.
Established in 1876 as Ontario School of Art, Ontario College of Art and Design serves nearly 5,000 students, making it Canada's largest and oldest art and design school. Thanks to the school's large collection of art and design programs, OCAD U students have several additional options to study animation. Within the Integrated Media and Drawing & Painting BFA Programs, students may specialize in Digital Painting and Expanded Animation. Course examples include 3D Modeling and Animation, Character Design and Animation, Advanced Compositing, Intermediate Animation Studio, Animation" Stop-Motion, and Time-Based Media. Students will focus on a year-long thesis project in the final year of the program. Finished works will be showcased at GradEX, which attracts more than 40,000 visitors.
Other program options include a Minor in Expanded Animation, which can be added to any OCAD U program, and the Photography, Video, and Animation Studio Skills Certificate provided through the School of Continuing Studies. Students in the Certificate Program may choose a minimum of five courses based on their interests. Course examples for students who would like to focus on animation include Stop-Motion Puppet Making Studio, Introduction to 3D Animation with Blender, Character Design Studio, Introduction to Screenwriting, and Storyboarding for Media Production.
A collaboration of the Faculties of Art, Design and Liberal Arts & Sciences, the Expanded Animation Minor combines drawing, media art, graphic design, and experimentation. Animation Fundamentals, 3D Modeling & Animation, Animated Illustration, Advanced Animation Studio, and Animation-Stop-Motion, are a few course examples. The Expanded Animation Minor at OCAD U can also be taken as a Post-Graduate Certificate.  
4. Université Laval, Quebec City, Quebec, Canada

The Faculty of Planning, Architecture, Art and Design at Université Laval houses the School of Design, home to the Bachelor of Animated Art and Science (B.Anim.) Program and the Certificate in Art and Program. The Certificate Program consists of courses such as Animation Production, Animation Methodology, Storyboarding, Digital Image in Animation, Storyboarding, 3D Modeling and Animation, Graphic Animation (Motion Design), and Sound Dimension of Animation. Offered entirely online, the Certificate Program takes one year to complete.
The B.Anim. is collaborative and project-based, and explores games, cinema, 3D virtual environments, and design (advertising, multimedia, and television). Students will have opportunities to collaborate with peers on projects, complete individual projects, enroll in the internship program, complete a portfolio, and participate in the Université Laval Placement Service (SPLA) event, which attracts employers from the animation industry.
Students in both Université Laval Animation Programs have access to digital video and sound capture and editing laboratories, a motion capture and facial capture system, and an entertainment room with green screen.
Founded in 1852, Université Laval serves more than 47,000 students enrolled in 500+ programs across 17 faculties and over 60 departments, schools, and institutes. Graduates of the schools Animation programs are prepared for careers in Animation, Film and Television, and Video Games, among others. Examples include 2D and 3D animation, feature and documentary films, interactive games, visual arts, multimedia design, and advertising.
5. York University, Toronto, Ontario, Canada

The Digital Media Arts (DMA) Program at York University (York U) is a collaborative effort by Computational Arts in the School of Arts, Media, Performance, and Design (AMPD) and Electrical Engineering and Computer Science in Lassonde School of Engineering. DMA is Ontario's only degree program that integrates Computer Science, Engineering, and Art. Leading to a BA, the program provides the opportunity to study animation.
Required courses for all DMA students are the same, regardless of School. However, Lassonde School of Engineering students will have access to electives in Computer Science or other related areas, allowing them to explore AR/VR, Graphics and Visualization, Artificial Intelligence, User Interfaces, Data Mining, and Robotics. Lassonde students will also explore 3D modeling and simulation, interfaces, effects and animation, and physical and virtual worlds.
Across programs, students will study code and programming tools for games, interactive performance,  the internet of things (IoT), immersive and 3D environments, and data visualization. Students will choose from three streams (specializations): Digital Media Game Arts, Digital Media Arts, and Digital Media Development. Game Arts provides courses such as Introduction to 3D Animation, Simulation and Animation for Computer Games, and Introduction to Modeling.
Both DMA pathways include Collaborative Project Development courses and opportunities to gain work experience through the York U Internship Program.
The DMA Programs at York University culminate with a Digital Media Capstone Project. Program alumni are Animators, Game Developers, Illustrators, UI/UX Designers, AI Software Developers, Cartoonists, VFX Artists, Developers, and Directors, and New Media Artists.
Established in 1959 and serving more than 52,000 students from 178 countries, York U is the third largest university in Canada. More than 200 undergraduate and graduate degree programs are available across 20 schools and departments.