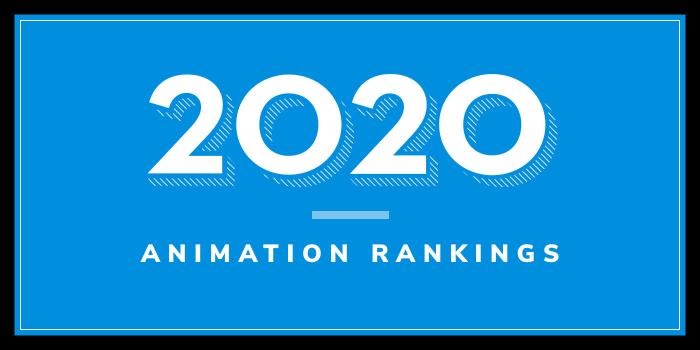 What are the top animation colleges in France?
Top 5 French Animation Schools - 2020 College Rankings

| Ranking | School | City |
| --- | --- | --- |
| 1 | Gobelins | Paris |
| 2 | Rubika | Valenciennes |
| 3 | Ecole Superieure des Metiers Artistiques (ESMA) | Montpellier |
| 4 | MoPA | Arles |
| 5 | ArtFX | Multiple |
| 6 | ISART Digital | Paris |
Our 2020 rankings of the top animation colleges in France. For this ranking we only consider formal degree programs (bachelor's degree or equivalent). For an explanation of our ranking criteria, click here. 
Correction: Gobelins was mistakenly omitted from these rankings when we first published in early April. The school should have been ranked #1. We corrected the mistake on April 20, 2020. Prior to this date, schools currently ranked 2 through 6 would have been ranked one spot higher. We apologize for the error and any confusion it may have caused. and deeply regret the error.     
1. Gobelins, Paris, France

Founded in 1975, Gobelins, The School of Image, offers Photography, Animated Filmmaking, 3D Animation, Motion Design, and Video Gaming programs. The school's offerings cater to needs of professionals, businesses, international students, other schools, festivals and even cultural services of embassies. Program options for animators include a BA in Animated Filmmaking (four years, full-time), an MA in Character Animation and Animated Filmmaking (two years, full-time) and one-year Diplomas in 3D Character Animation and Motion Design. The Character Animation Program includes a two-month internship with a studio, in France or abroad. Gobelins alumni have landed positions at studios such as DreamWorks Animation, and have worked on productions such as Despicable Me, Shark Tale, and A Monster in Paris.
2. Rubika, Valenciennes, France

Since 1988, Rubika has been producing "high-level creatives" that go on to successful careers in the Animation and Digital Visual Effects (VFX) industries. The school serves more than 1,200 students annually across four campuses in Valenciennes (France), Montreal (Canada), Pune (India) and Nairobi (Kenya).
With a 90% employment rate within a year, Rubika offers a Bachelor of Animation with specializations in 3D Animation and FX/VFX Special Effects. The program consists of five Intensives, including Video, Motion Design, Character Creation, Stop Motion, and BD Project, along with five years of apprenticeship leading to the production of a short animated film. The short films of Supinfocom are recognized by industry professionals around the world, including prestigious animation festivals such as MIFA Annecy, SIGGRAPH, ITFS Stuttgart, and many others.
3. Ecole Superieure des Metiers Artistiques (ESMA) Montpellier, Montpellier, France

Graduates of the CG Animation & FX Program at Ecole Superieure des Metiers Artistiques (ESMA) Montpellier enjoy a 100% employment rate within just nine months after graduation. The program, which leads to a master's degree, focuses on "both artistic and technical knowledge," says the school, while teaching students to master 3D software used by animation studios, production companies, and video game firms. In addition to the Montpellier campus, the four-year CG Animation & FX Program is offered at the Lyon, Montreal, Nantes, and Toulouse, France campuses.
For students who aren't quite ready for a master's program, ESMA offers a Certificate of Collegial Studies (CCS/ACS/AEC) in 3D Animated Cinema and Visual Effects. Launched in September 2018, the program is offered at the Montreal, France campus.
4. MoPA, Arles, France

MoPA, the Computer Graphics Animation School, began as Supinfocom Arles in 1988. Since then, the school has trained hundreds of "top-level professionals" who are now working in all major international studios. MoPA offers a five-year Advanced Diploma as CG filmmaker, Certified Level 1, by the National Committee for Professional Certification (Level 7 Europe). This is the equivalent of a master's degree. Throughout this upper-level program, students will work on the same equipment and software used in professional studios. A render farm and 200 computers loaded with 3DS Max, Nuke, Substance Painter, Houdini, and more are available. In the final year of the program, students will produce an animated short film, which is presented to a jury made up of industry professionals.
5. ArtFX, Montpellier, Lille, Paris, France

In 2004, professionals from the film, animation, video game and visual effects industries created ArtFX, School of Digital Arts. With around 470 students, 70 graduates annually, and 510 alumni working abroad, ArtFX is one of the few European schools that specializes in both filming techniques and compositing. Degree pathways include a Bachelor of 2D Animation or Stop-Motion, and a Master of 3D Animation, CGI & Visual Effects or Video Games. A Professional Certificate in Programming for Video Games & VFX are also available. The Bachelor's degree programs take three years to complete and the Master's programs take five years. All programs include workshops, internships, presentation in front of a jury of professional artists, meetings with professional artists, and completion of a short 2D or Stop Motion animated film. Master's program students will also create a demo reel, and develop and direct a short animated film. 
6. ISART Digital, Paris, France

ISART Digital was created in 2001. With campuses in Montreal, Paris and Tokyo, the school
prepares students for careers in Video Games, 3D-FX Animation, and Music & Sound Design. Students enjoy placement partnerships with more than 500 companies, an 85% employment rate within six months after graduation, and a 92% employment rate across all programs.
The school offers a Bachelor's Degree in 3D-FX Animation that highlights collaborative projects between students across different programs, real-world experience through work-study, and courses taught by industry professionals. Graduates of the program "join the best video game and 3D animation studios in the world," says the school. "As a result, ISART is at the top of the alumni rankings in Europe and Quebec."