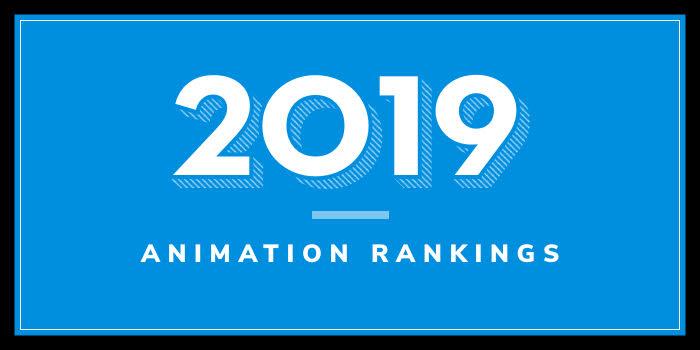 What are the top UK animation colleges?
Top 5 UK Animation Schools - 2019 College Rankings

| Ranking | School | City |
| --- | --- | --- |
| 1 | Bournemouth University | Poole |
| 2 | Royal College of Art | London |
| 3 | Teesside University | Middlesbrough |
| 4 | University of Hertfordshire | Hertfordshire |
| 5 | Escape Studios/Pearson College London | Holborn |
Our 2019 rankings of the top animation colleges in the United Kingdom. For this ranking we only consider formal degree programs (bachelor's degree or equivalent). For an explanation of our ranking criteria, click here. 

1. Bournemouth University, Poole, England
Bournemouth University (BU) has been in existence since 1992. Though young, the school serves more than 19,000 students and ranks among the top 200 young universities in the world. Home to the prestigious National Centre for Computer Animation (NCCA), BU offers a BA (Hons) in Computer Animation Art and Design, and a BA (Hons) in Computer Animation Technical Arts. Per the school, the Computer Animation Art and Design program "combines traditional art disciplines like life drawing and cinematography with more technically focused disciplines to produce computer animation using industry-standard tools and software." Computer Technical Arts is a "50/50 mix of art and science, reflecting practice relevant to the production of computer graphics and animation for a range of industries and applications." Graduates of the programs have worked on films such as Blade Runner 2049, The Avengers, Solo: A Star Wars Story, Fantastic Beasts: The Crimes of Grindelwald, Dunkirk, and many others.

2. Royal College of Art, London, England
In existence since 1837, London's Royal College of Art (RCA) consists of four schools serving nearly 2,000 students across three sites in Kensington, Battersea, and White City. The School of Communication has been teaching animation for more than 30 years. The school offers an MA in Animation with three specialist pathways: Documentary Animation, Experimental Animation, and Narrative Animation. The program consists of 240 UK credits and it takes two-years to complete, full-time. Program highlights include workshops, multi-disciplinary electives, visiting artists and professionals, and experiential learning opportunities such as field trips to animation studios, exhibitions, museums, and archives. At the end of the program, students will present a final Graduation Project (animated film) to the Examination Board.

3. Teesside University, Middlesbrough, England
Founded as Constantine Technical College in 1930, Teesside University serves close to 18,400 students enrolled in dozens of programs through five schools. The School of Computing, Media & the Arts offers three programs for aspiring animators including a BA (Hons) in 2D Animation, Computer Animation, and Computer Character Animation. Students in all programs have access to dedicated life drawing spaces, recording and motion-capture studios, and a fully equipped soundstage including green screen facilities and motion-control cameras. Other program highlights include access to industry recruiters that routinely visit the Teesside campus, speakers from Disney, Pixar, DreamWorks and Industrial Light & Magic, and the opportunity to participate in Animex, the UK's largest animation festival, which takes place on campus.

4. University of Hertfordshire, Hatfield – Hertfordshire, England
University of Hertfordshire (UH) dates back to 1952, when the school was known as Hatfield Technical College. When it began, the school served 1,738 students. Today, UH serves more than 25,000 students. A large number of students are enrolled in the School of Creative Arts, which offers a BA (Hons) in 3D Computer Animation and Modeling. Per the school, the program helps students develop their "creative curiosity by putting the latest technology at (their) fingertips." This includes 3D printers, a motion capture studio, a construction and carving workshop, jewelry benches, sound control rooms, darkrooms and post-production suites. Other program highlights include courses led by "talented artists, experienced lecturers, and industry experts," hands-on experience, live projects and collaborations, and access to an "extensive network of industry contacts and graduates."

5. Escape Studios/Pearson College London, Holborn, London
Escape Studios is part of Pearson College London. The Studio offers undergraduate, postgraduate, and short programs in Animation, Game Art, Motion Graphics, and Visual Effects. Courses for all programs are designed by industry partners such as MPC, Cinesite, Framestore, The Mill, Jellyfish, Milk and BlueBolt, to name just a few. Degree options for aspiring animators include a BA/MArt in The Art of Computer Animation (Integrated Masters), and an MA in 3D Animation. The school also offers 17 short programs ranging from four weeks to 18 weeks. Just a few options include Animation Technical Direction with Maya and Houdini, 2D Animation with Toon Boom Harmony, 2D Character Design and Animation Production. Graduates (known as Escapees) have gone on to work on projects such as The Jungle Book, Thor: Ragnarok, Star Wars: The Force Awakens, Ex Machina, The Revenant, Interstellar, Gravity, Harry Potter, and many others.