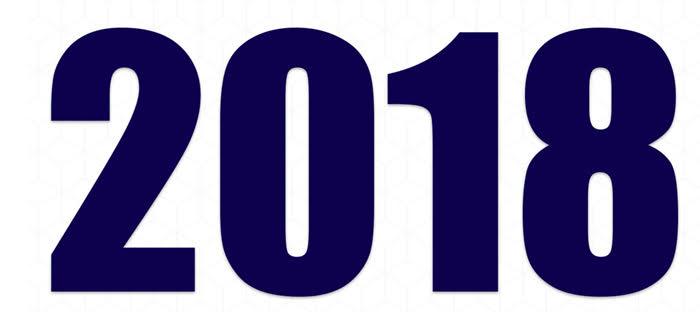 Top 5 Washington Animation Schools - 2018 Rankings

| Ranking | School | City |
| --- | --- | --- |
| 1 | Digipen Institute of Technology | Redmond |
| 2 | University of Washington | Seattle |
| 3 | Evergreen State College | Olympia |
| 4 | Academy of Interactive Entertainment | Seattle |
| 5 | The Art Institute of Seattle | Seattle |
Our 2018 rankings of the top 5 animation school programs in Washington. For an explanation of the ranking criteria, click here.
 
1. Digipen Institute of Technology, Redmond, Washington

DigiPen Institute of Technology was founded in 1988. It is home to approximately 984 undergraduates and 78 graduate students from all 50 states and close to 50 countries. Ten graduate and undergraduate program options are available in the areas of Art, Design, and Computer Science. Offerings for aspiring animators include a BFA in Digital Art and Animation and an MFA in Digital Arts.
The BFA program is designed to prepare students to create artwork at the professional level. In addition to excellent drawing skills, students will gain production experience, familiarity with modern studio processes, and storytelling abilities. Sample courses include Animation, Human Anatomy, Art and Technology, Storytelling, Storyboards, 2D and 3D Animation, Cinematography, and Conceptual Illustration and Visual Development.
In addition to the Redmond campus, the BFA in Digital Art and Animation is available at the school's international branch campuses including Digipen Europe-Bilbao and Digipen Singapore. Graduates of Digipen have been hired at companies such as Activision, Blizzard Entertainment, Disney Online, Electronic Arts, and Microsoft.
Students entering the MFA in Digital Arts Program must have experience in animation, 3D modeling, digital painting, drawing, color theory and other areas. The program prepares graduates for careers in both academia and production. Possible roles include Animator, 3D Modeler, Character Artist, Senior Animator, Senior Character Artist, Texture Artist, and Professor of Fine Arts.
2. University of Washington, Seattle, Washington

Established in 1861, University of Washington (UW) is home to more than 56,000 students across three campuses located in Seattle, Bothell, and Tacoma. The school offers more than 570 degree options across 300+ programs and 16 colleges and schools. The Paul G. Allen School Computer Science & Engineering offers a BS in Computer Science, a BS in Engineering, and a PhD or Professional Master's Program (PMP) in Computer Science & Engineering (CSE).
In both degrees, students can work with faculty and graduate students on research; collaborate with industry partners; tackle complex design and implementation projects in capstone courses; and tailor their degree to meet their interests and goals. Sample courses include Computer Animation, Computer Graphics, Advanced Digital Design, Digital Sound, Data Visualization, and Artificial Intelligence.
Students in both programs have access to three main labs at UW CSE. All are engaged in research spanning the areas of animation, computer game science, graphics, vision, and visualization. Labs include the Graphics and Imaging Lab (GRAIL), the Center for Game Science, and the Animation Research Labs. Per UW, The GRAIL group is known for "groundbreaking" research in computational photography, games for science and education, 3-D reconstruction, Internet photo collections, object recognition, human shape and motion analysis, information visualization, and animation, while researchers at the Center for Game Science use gaming to solve grand challenges, crowdsource human problem-solving to aid scientific discovery, and improve student interest and achievement in mathematics.
The Animation Research Labs is a multi-disciplinary effort that brings together faculty and students from UW CSE, the Department of Architecture, and the Schools of Art, DXARTS, Drama, and Music. The ARL is focused on advancing the state-of-the-art in animation through teaching, research, and computer-animated production in collaboration with experts from Disney Animation Studios, Bungie, Industrial Light & Magic, Microsoft Game Studios, Pixar, and many others.
In addition to the Computer Science and Engineering Programs, University of Washington offers a BFA with a Major in Digital Arts and Experimental Arts (BFA DXARTS) and a PhD in DXARTS. Students in both programs have the opportunity to focus their work in a particular area of experimental arts (computer animation, digital video, digital media art, computer music and sound art, design computing, mechatronics, and so on). Whatever the chosen area, "artists and scholars working at DXARTS engage in teaching, learning, and research within the synergistic, multidisciplinary setting of the center's labs, studios, and classrooms."
3. Evergreen State College, Olympia, Washington

Evergreen State College was established in 1967. The school serves 3,907 students enrolled in more than 60 undergraduate fields of study and three graduate programs. Evergreen State College focuses on interdisciplinary teaching and learning, so the animation curriculum is taught in interdisciplinary programs in conjunction with dance, music, performance, religious and ritual studies, visual art, math, physics, literature, social studies, history and natural history.
Depending on faculty placement, the program is also taught with film, video, and media history and theory in the foundation program—Mediaworks/Non-Fiction Media. Students in the program have access to the Electronic Media (EM) Department, which supports the schools Animation Labs, Film Editing, Multimedia Lab (MML), Music Technology Labs, and the Center for Creative and Applied Media. The undergraduate programs at Evergreen State College lead to a BA, BS, or BAS (Bachelor of Arts & Science) degree.
4. Academy of Interactive Entertainment, Seattle, Washington

The Academy of Interactive Entertainment (AIE) was established in 1996. It has seven campuses in the U.S. and Australia, and one dedicated Online campus. AIE offers a variety of programs in the areas of Game Design and Animation. Offerings for aspiring animators include an Advanced Diploma of Screen and Media (3D Animation & VFX for Film) and an Advanced Diploma of Professional Game Development (Game Art and Animation).
The 3D Animation Program was designed for students who want to work in film, TV or visual effects. It is a practical course designed to give students the best technical training to work as 3D artists using the latest state-of-the-art technology. Students will complete impressive film projects that showcase their skills and form the basis of a professional showreel to impress potential employers.
The Diploma Program is focused on getting students to meet or exceed industry expectations in order to gain employment with a development studio or to develop their own independent games. Students will work with other artists and programmers to design and create their own unique entertainment experiences using cutting-edge game technology. Both programs take two years to complete, full-time.
5. The Art Institute of Seattle, Seattle, Washington

The Art Institute of Seattle was founded in 1946 as the Burnley School for Professional Art and it became a member of the Art Institutes in 1982. The school is home to more than 2,000 students enrolled in more than 20 programs in the areas of Design, Media Arts, Fashion, and Culinary Arts. The Media Arts Department offers a BFA in Media Arts and Animation and a BS in Visual Effects and Motion Graphics. A BFA in Digital Filmmaking and Video Production is also available.
The BFA in Media Arts and Animation consists of courses such as 2D Animation, 3D Modeling, Computer 3D Modeling and Animation, 3D Character Animation, 3D Textures, Digital Imaging, Cinematic Storytelling, Web Animation, Storyboard Rendering for Animation, Digital Editing, and Creative and Collaborative Project Management. BS students will study Motion Graphics, Conceptual Storytelling 3D Design, Advanced Visual Effects, Interactive Visual Design, 3D Modeling and Animation Techniques, Maps Mattes, and Masks, and Post-Production Management, to name a few.
The Digital Filmmaking Program consists of courses such as Motion Graphics, Editing, Digital Storytelling, Scriptwriting, Conceptual Storytelling, and Sound Design. All three degree programs consist of 180 quarter credit hours of study and they prepare students for careers in animation, visual effects, game art, filmmaking, and more.