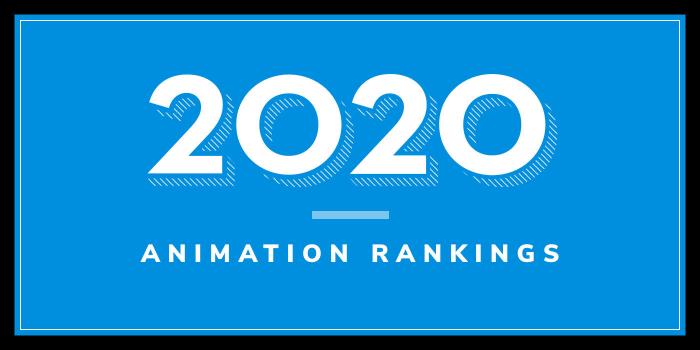 What are the top animation schools in Asia?
Top 5 Asian Animation Schools - 2020 College Rankings

| Ranking | School | Country |
| --- | --- | --- |
| 1 | ChungKang College of Cultural Industries | South Korea |
| 2 | Frameboxx 2.0 | India |
| 3 | Beijing Film Academy | China |
| 4 | Bezalel Academy of Arts and Design | Israel |
| 5 | Limkokwing University of Creative Technology | Malaysia |
Our 2020 rankings of the top animation colleges in Asia. For this ranking we only consider formal degree programs (bachelor's degree or equivalent). For an explanation of our ranking criteria, click here. 
1. ChungKang College of Cultural Industries, School of Animation, Icheon, South Korea

The School of Animation at ChungKang College of Cultural Industries serves around 180 students enrolled in a three-year program leading to a bachelor's degree, and a one-year intensive program, also leading to a bachelor's degree. The three-year program is designed for students with no prior college experience. The program's project based curriculum encompasses "all aspects of animation, including planning, directing, production, and post-production," says the school. Designed for students who have already completed three years of college coursework, the one-year program consists of multidisciplinary subjects in cartoons, animation, and games. The program culminates in a presentation of a project—the BA thesis.
Students in both programs have access to a computer lab, tutoring program and excellent facilities, including the largest animation studio in Korea, a render farm, and a sound recording studio.
2. Frameboxx 2.0, Andheri, Mumbai, India

Established in 2008, Framebox 2.0 is the only national training studio owned and run by Industry professionals. This animation and visual effects school offers a skill-based curriculum to help students launch a career in Animation, VFX, Game Asset Design, Photography, Graphic Design, Web Design & Development, Multimedia, Broadcast Design, Filmmaking and other related creative and technical careers.
Frameboxx students learn to make films, animate, and design in a user-friendly working environment, where they have the opportunity to work on live projects. Students have worked on Hollywood and Bollywood feature film projects in studios such as DNEG, Technicolor, Prime Focus, Framestore, Pixel Digital Studios, Rockstar, Red Chillies VFX, Weta Digital, Accenture, Dreamworks, Legend, Makuta Visual Effects, MPC, Viacom 18 , Golden Robot, NY VFXWAALA, Tata Elxsi, Deluxe, Tau Films, Vistaprint, Bubble Creations, After, Labyrinth, and philmCGI to name a few.
The Animation programs at Frameboxx lead to a B.Sc. in Animation & Multimedia or Animation & VFX.
3. Beijing Film Academy, Beijing, China

Established in 1950, Beijing Film Academy (BFA) is China's only professional film school and the largest film academy in Asia. Serving more than 2,300 students, the school established the Animation School of Beijing Film Academy in 2000. Here, students can earn a BA in Film Production with a Major in Visual Effects, Directing or Cinematography. Course highlights include Advanced CGI, Digital Image Technique, Advanced Screenwriting, Experimental Image, Photography, and Visual Narrative. In the final year of the program, students may participate in an exchange workshop with the Netherland Film Academy (NFA) or the Korean Academy of Film Art (KAFA). A thesis film is also part of the program as well as the opportunity to compete for the Cinerent Award. Presented by Cinerent Beijing Ltd., the goal of the award is to support and encourage high-quality film projects.
4. Bezalel Academy of Arts and Design, Jerusalem, Israel

Professor Boris Schatz, one of the founders of the Royal Academy of Art in Sofia, Bulgari, came up with the idea to establish an arts and crafts school in Israel in 1903. The Bezalel School was officially established in 1906. Today, as the Bezalel Academy of Arts and Design, the school serves 2,300 students, (Bezalel's largest cohort yet) enrolled in a variety of art and design programs in 14 Departments.
The Screen-Based Arts Department houses the Animation BFA Program, which combines the disciplines of filmmaking, video, and animation. Course highlights include 3D Animation: Directing, 3D Animation: Body Mechanics, Advanced 3D Animation, Aftereffect Animation, Animative Thought, Classic Animation, Character Design & Storyboard, Art Direction for Classic Animation, Art Direction for Stop Motion, Sound Design – Animation, Stop Motion, Toon Boom, Scriptwriting, Illustration, Maya: 3D Shading, Lighting, and Rendering, Experimental Video, Experimental Animation, and Drawing in Motion. Students in the program will also take a number of workshops including "A Workshop for Developing Ideas."
In 2019, both students and graduates of the Animation BFA Program won more than a dozen awards.
5. Limkokwing University of Creative Technology, Cyberjaya Selangor, Malaysia

Established in 1991, Limkokwing University of Creative Technology serves more than 30,000 students across campuses in Asia, Africa, and Europe. The private, international university offers hundreds of accredited diploma, degree, and postgraduate programs through seven faculties, one academy and the Postgraduate Centre. The Faculty of Multimedia Creativity offers a BA (Hons) in Animation as well as Diplomas in Animation and Animation and Multimedia Design. Students in the programs will focus on "all stages of the production process," says the school "similar to the workflow practiced by professionals from related industries." Scriptwriting, narrative and storytelling, digital animation techniques using 3D vector graphics software, and video and special effects are explored, as well as research and development of animation. Students will also "undergo a series of hands-on professional training to develop their skills in an industry-based learning system."
Graduates of the animation programs at Limkokwing University of Creative Technology go on to establish careers such as 3D Animator, Character Animator, Digital Matter Artist, Texture Artist, Animation Supervisor, and many others.