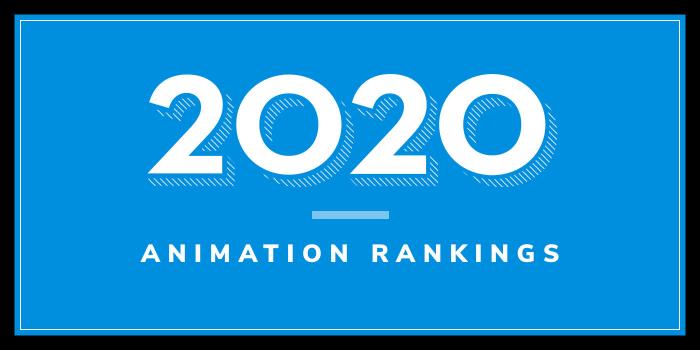 What are the top animation training programs in Spain?
Top 5 Animation Training Programs in Spain - 2020 School Rankings

| Ranking | School | City |
| --- | --- | --- |
| 1 | Trazos School of Digital Arts | Madrid |
| 2 | Animum Creativity Advanced School | Malaga |
| 3 | 9Zeros Animation School | Barcelona |
| 4 | Universal Arts School | Valencia |
| 5 | FX Animation - Barcelona 3D & Film School | Barcelona |
Our 2020 rankings of the top animation training programs in Spain. For this ranking we only consider professional training programs, that is, non-degree programs such as certificate, diploma, and similar programs that are not formal 4-year bachelor's degrees. For an explanation of our ranking criteria, click here. 
1. Trazos School of Digital Arts, Madrid, Spain

Trazos School of Digital Arts has been existence for 25 years. Trazos trains professionals in technology and new media as well as Digital Art disciplines such as Animation, VFX, Motion Graphics, Graphic Design, Web Development, Videogames, Digital Marketing, and more. The school says that the objective of all its training is the creation of specialized professional profiles, with a focus entirely aimed at job placement in the industry, as well as updating and improving skills of active professionals. Aspiring animators choose the 3D and Animation Program, which covers the first stages of production to texturing and final animation, using the latest software and tools including Maya, Zbrush, Substance Painter, Nuke Studio, Arnold, and more. Graduates will leave the program with a portfolio and "videoreel."
2. Animum Creativity Advanced School, Malaga, Spain

Animum Creativity Advanced School has been teaching Digital Arts for more than a decade. The school serves hundreds of students in more than 30 countries enrolled in programs delivered face-to-face and online. Programs for aspiring animators include Master's Degrees in 3D Animation and Illustration, Advanced 3D Production, Animation or Modeling of 3D Characters for Cinema and Videogames, VFX and Composition with Houdini and Nuke, and Digital Drawing and Animation 2D. A number of intensive courses and workshops are also offered including Digital Composition with Nuke, Animation of 3D Characters for Video Games, Rigging 3D Characters, Advanced Cartoon Animation, Explode Your Reel - Animation or Animation of Creatures for VFX, Foundations of 3D Production with Autodesk MAYA, Basics of Drawing, and Foundations of 2D Animation. Animum alums have landed positions at videogame studios, advertising companies, VFX studios, and motion graphics studios for web and television. Framestore and Illumination Mac Guff are just a few companies that have hired Animum graduates.
3. 9Zeros Animation School, Barcelona, Spain

9Zeros (Escola de Cinema de Barcelona – ECIB) says that it is one of the only institutions in Europe that combines all the cinematographic disciplines, with courses and masters in 2D, 3D and Stop-Motion Animation, Cinematographic Direction, Sound, Photography, and Documentary Cinema. Specific programs for aspiring animators include a three-year Animation training program covering the three branches of animation: 2D, 3D and Stop-Motion Animation. ECIB says that it is "the only school in Catalonia" that provides training in all three branches. The program requires 180 credit hours of study to graduate. Upon completion of the program, 9Zeros/ECIB graduates have landed positions with major studios and companies such as Pixar, Double Negative, Weta Digital, Lightbox Animation Studios, Aardman Animations, and many others.
4. Universal Arts School, Valencia, Spain

Established in 1994, Universal Arts School (UA) has two campuses in Valencia, Spain and one in Hollywood, California. The school offers a Character Animation Bachelor's that takes 33 months to complete, a Character Animation Diploma that takes 25 months to complete, and a 17-month Character Animation Master's. Programs may be completed on campus or online and all students have the opportunity to complete a final project and professional demo reel. A unique benefit of the program is the Start-Up component, which helps students develop the skills needed to start their own business. In addition to starting their own studios, graduates of the program have landed positons at some of the top studios in the world including BlueSky Studios, Blizzard Entertainment, Disney, Pixar, Lucasfilm Animation, Industrial Light & Magic, and more.
5. FX Animation - Barcelona 3D & Film School, Barcelona, Spain

Established in 2007, FX Animation - Barcelona 3D & Film School offers specialized training in areas such as Animation, Visual Effects, 2D/3D Character Design, Games, 3D for Architecture, Graphic Design, and Photography. Options for aspiring animators include an Advanced Master's in 3D Design and Art for Videogames or VFX with Houdini and Maya, an Advanced Master's in Compositing and Postproduction, a Professional Certificate in 3D for Graphic Design & Photography, and a "3D Master & Postproduction for VFX." FX Animation students will learn to master the latest methods, technologies, and software including Adobe After Effects, Avid, Nuke, Cinema 4D, Houdini, Maya, 3ds Max, V-Ray, Forest Pack, RailClone, Pro Tools, Adobe Premier Pro, DaVinci, Mari, Cara VR, SynthEyes, LightWave , and more. Program highlights include small class sizes (maximum 15 students), internship opportunities, and a final marketable animated production.