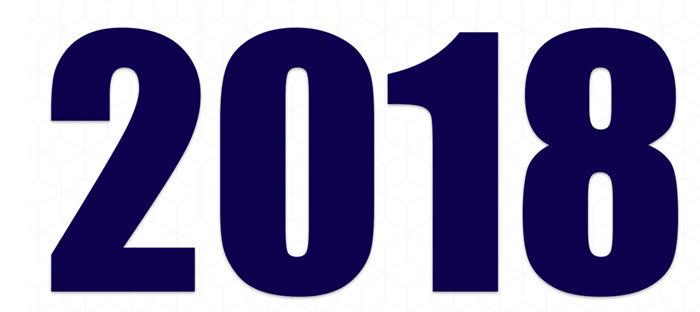 Top 5 Georgia Game Design Schools - 2018 Rankings

| Ranking | School | City |
| --- | --- | --- |
| 1 | Georgia Institute of Technology | Atlanta |
| 2 | Savannah College of Art and Design | Savannah |
| 3 | Kennesaw State University | Kennesaw |
| 4 | Georgia Southern University | Statesboro |
| 5 | The Art Institute of Atlanta | Atlanta |
Our 2018 rankings of the top 5 gaming programs in Georgia. For an explanation of ranking criteria, click here.
 
1. Georgia Institute of Technology, Atlanta, Georgia

Georgia Institute of Technology (GeorgiaTech) was founded in 1885. The school opened for classes October 8, 1888, with just 129 students enrolled in a BS in Mechanical Engineering program. Today, GeorgiaTech is home to more than 25,000 undergraduate and graduate students enrolled in over 80 degree programs and 50-plus minors. Offerings for aspiring game designers are available through GeorgiaTech's College of Computing.
Known as [email protected], this "institute-wide initiative" was "designed to advance the game community through interdisciplinary research, funding opportunities, tech transfer and expansion of industry collaborations." Degree options include a BS in Computational Media (BSCM) with a Games or Interaction Focus, an MS degree in Digital Media (formerly Information Design and Technology), an MS in Digital Media – HCI, and a PhD in Digital Media. A BS/MS in Computational Media/Digital Media and an Accelerated 5-Year Bachelor's/Master's are also available.
The BS in Computational Media (BSCM) with a Game Studies Focus is also supported by the School of Literature Communication and Culture within the Ivan Allen College of Liberal Arts. All [email protected] students have access to resources offered by the GVU Center at Georgia Tech and the Institute for People and Technology.
2. Savannah College of Art and Design, Savannah, Georgia

Savannah College of Art and Design (SCAD) was founded in 1978. With campuses in Savannah, Atlanta, Hong Kong, and Lacoste, France, SCAD is home to nearly 13,000 students from around 50 states and 115 countries. The school offers more than 40 majors and 60-plus minors, including game design. Programs are offered through the School of Digital Media and include BA, BFA, MA, and MFA degrees in Interactive Design and Game Development (IDGD).
The BA is available at the Savannah, Atlanta, eLearning campuses. The BFA is offered in Savannah, Atlanta, and Hong Kong. SCAD's MA and MFA in IDGD are available in Savannah, Hong Kong, and through eLearning. Minors in IDGD, Game UX, Mobile and Interactive Design, Concept Design for Animation and Games, Concept Art for Games, and Character Technical Direction are also available.
3. Kennesaw State University, Kennesaw, Georgia

Founded in 1963 and home to more than 35,000 students, Kennesaw State University (KSU) is Georgia's third largest university and one of the fifty largest public universities in the U.S. Part of the University System of Georgia, KSU offers more than 150 undergraduate and graduate degrees across 13 colleges on two metro Atlanta campuses including Kennesaw and Marietta.
KSU's College of Computing and Software Engineering houses the Department of Software Engineering and Game Development, which offers a BS and a Minor in Computer Game Design and Development. The BS program covers digital media, human-computer interaction, the history and theory of gaming, game design, 2D and 3D graphics, simulation, modeling, software engineering, artificial intelligence, data structures, and algorithms.
Students are required to choose a concentration, which will enhance the degree. Current options include Media Production, Distributed Mobile, Education Serious, Planning Management, and Simulation Informatics. The Minor requires 19 credit hours. Sample course titles include Fundamentals of Game Design, Digital Media and Interaction, and Programming and Problem Solving.
4. Georgia Southern University, Statesboro, Georgia

Georgia Southern University's inaugural year was 1908, when it opened as First District Agricultural & Mechanical School. The school began with just 15 students and four faculty members. Today, Georgia Southern is the largest and most comprehensive university in the southern half of Georgia, serving more than 27,000 students and employing more than 2,000 faculty and staff. The school offers some 141 programs of study at the bachelor's, master's, and doctoral levels, across nine colleges.
Serving more than 3,500 students, the Allen E. Paulson College of Engineering and Computing offers several programs for aspiring game designers. Options include BS and MS degrees in Computer Science with a Game Programming Lab, and a Game Programming Certificate. Sample courses for the program include Game Programming, Computer Graphics, Animation, Discrete Simulation, Artificial Intelligence, Human Computer Interaction, Software Engineering, and Software Testing and Quality Assurance.
Students in the program will also take courses in the areas of communication, global engagement, and humanities, fine arts, and ethics.
5. The Art Institute of Atlanta, Atlanta, Georgia

Established in 1949 as Massey Business College, The Art Institute of Atlanta is one of The Art Institutes, a system of nonprofit schools throughout the United States. The school awards Diplomas, BA, BFA, and BS degrees in the areas of Animation and Effects, Culinary, Fashion, Film and Production, Gaming & Technology, Interior Design, and Visual Design. This location offers one program for aspiring game designers—a BFA in Game Art & Design.
The school says that students in the BFA program will start with the fundamentals like the principles of design, drawing, and color, in both traditional and digital art. Students will then build skills in game design, level design, 2D concept art, 3D modeling, texturing, and real-time lighting.
The focus is on the principles of gaming, balance, and usability, says the school, as well as creating the entire gaming experience and developing games that'll be used in industry-standard engines. Students will explore the planning, scope, problem-solving abilities, and economics of creating a market-ready game.
Sample courses for the program include 2D Animation, Digital Storytelling, Character and Object Design, 3D Modeling, Game Art & Design, Game Modeling, Game Production Pipeline, and Designing Interior Spaces and Worlds.