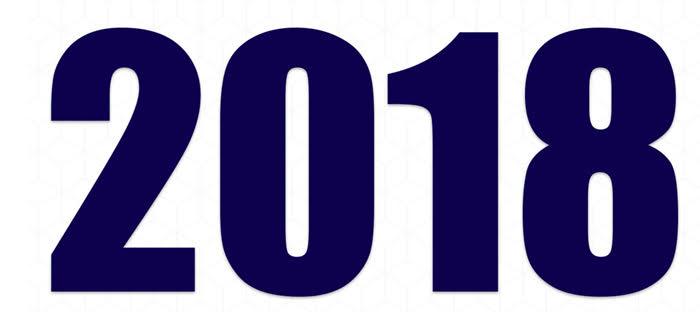 Top 5 Massachusetts Game Design Schools - 2018 Rankings

| Ranking | School | City |
| --- | --- | --- |
| 1 | Massachusetts Institute of Technology | Cambridge |
| 2 | Worcester Polytechnic Institute | Worcester |
| 3 | Northeastern University | Boston |
| 4 | Becker College | Worcester |
| 5 | Boston University | Boston |
Our 2018 rankings of the top 5 gaming programs in Massachusetts. For an explanation of ranking criteria, click here.
1. Massachusetts Institute of Technology (MIT), Cambridge, Massachusetts

Founded 1861, Massachusetts Institute of Technology (MIT) serves nearly 11,500 students enrolled in more than 100 programs across five schools including the School of Architecture and Planning, the School of Engineering, the School of Humanities, Arts, & Social Sciences (HASS), MIT Sloan School of Management, and the School of Science. Massachusetts Institute of Technology is also home to the MIT Game Lab, the MIT Education Arcade, and the Singapore-MIT GAMBIT Game Lab.
Together, the labs provide the opportunity to study, design, and develop games as a supplement to several degree programs. Simply put, students who are interested in games can create their own program is study. Students may choose the BS or MS in Comparative Media Studies (CMS) with a Games and Interactive Media "Cluster." BS and MS in Computer Science and Engineering degrees are also available.
Electrical Engineering and Computer Science offers an extensive graduate program in Computer Science, which allows students to "study and participate in active research of aspects in computer science that are vital in the creation of modern digital games, such as artificial intelligence, networking, and computer graphics." Minors in CMS with Games and Interactive Media and Computer Science are also available. The CMS programs are available through the HASS Department of Comparative Media Studies/Writing.
2. Worcester Polytechnic Institute, Worcester, Massachusetts

Worcester Polytechnic Institute (WPI) was established in 1865. The school serves more than 6,000 students enrolled in 50 degree programs through several divisions and schools. The Division of Arts & Sciences offers several programs for aspiring game designers. Undergraduate offerings include BA and BS degrees in Interactive Media & Game Development (BA IMGD and BS IMGD) and a BS in Computer Science. Minors in IMGD and Computer Science are also available, as well as an MS in IMGD, a PhD, and Graduate Certificate in Computer Science.
One of the earliest gaming programs in the U.S., WPI's IMGD program "blends the artistic and technical aspects of game development and interactive media." Students will explore diverse topics such as Writing for Games, Game Audio, Artificial Intelligence, Digital Painting, Virtual Reality, and 3D Modeling. As such, graduates of the IMGD are prepared to work in the gaming industry, and apply their technical and creative skills in areas such as education, health care, art, and social sciences.
3. Northeastern University, Boston, Massachusetts

Established in 1898, Northeastern University is home to more than 30,000 students enrolled in over 150 undergraduate majors and concentrations and more than 125 graduate programs, across nine colleges and schools. Programs for game designers are offered through the College of Arts, Media and Design (CAMD) and the College of Computer and Information Science (CCIS). CAMD has six programs for game designers including a BFA in Digital Art and Game Design, a BFA in Games, a BS in Computer Science and Game Development, an MS in Game Science and Design, a Graduate Certificate in Game Analytics, and a Minor in Game Design.
CCIS offers several programs for game designers including a BS in Computer Science and Design (formerly Computer Science and Interactive Media) and a BS in Computer Science and Game Development. These combined majors focus on "the specific skills needed to succeed in the highly competitive game industry."
4. Becker College, Worcester, Massachusetts

Founded in 1784, Becker College is the nation's 19th oldest campus. The school, which enrolls more than 2,000 students annually from around the country and across the globe, offers 29 areas of study across six academic divisions including Animal Studies, Business, Criminal Justice and Legal Studies, Design, Education and Psychology, and Nursing and Health Sciences.
The Design Division houses the Interactive Media Design program, which has several offerings for aspiring game designers. Options include a BA in Interactive Media Design with Concentrations in Game Arts, Game Development and Programming, Game Production and Management, and Game Design, an MFA in Interactive Media, a BA Interactive Media Design/MFA Fine Arts 4+1 (Game+) Program, and a BS in Applied Computer Science with a Game Programming Specialization. A Minor in Interactive Media Management is also available.
Besides a variety of game programs, Becker College houses the Massachusetts Digital Games Institute (MassDiGI). Established in 2011, "MassDiGI is the result of creative collaboration among academia, industry and government, aimed at fostering the growth of the game industry and innovation economy," according to the school. It is a statewide center, "designated by the Commonwealth, for entrepreneurship, academic cooperation and economic development across the Massachusetts digital and video games ecosystem."
5. Boston University, Boston, Massachusetts

Founded in 1839, Boston University (BU) serves more than 33,000 students from more than 130 countries. The school offers more than 250 programs of study across 12 colleges and schools. The School of Arts and Sciences houses the Department of Computer Science, which offers a BA Computer Science with a Concentration in Computer Graphics, Games & Animation. Sample courses for the program include Advanced Computer Graphics, 3D Design and Animation, Machine Learning, Image and Video Computing, Stochastic Processes, Information Design, and High Performance Programming with Multicore GPUs.
All students have access to BUILDS—a student-run hackerspace that provides students with tools and resources for working on collaborative projects, as well a variety of certificate programs through the Center for Digital Imaging Arts.