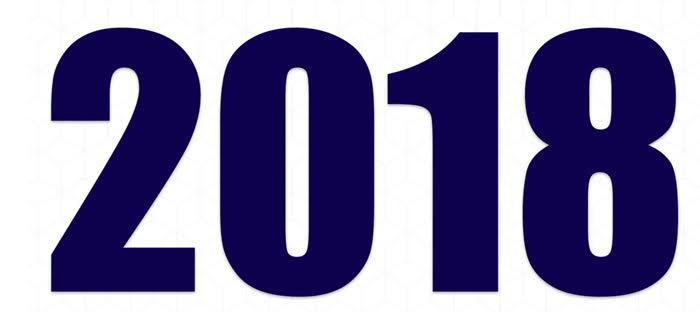 Top 5 New Jersey Game Design Schools - 2018 Rankings

| Ranking | School | City |
| --- | --- | --- |
| 1 | Rutgers University | New Brunswick |
| 2 | New Jersey Institute of Technology | Newark |
| 3 | The College of New Jersey | Ewing Township |
| 4 | Fairleigh Dickinson University | Teaneck |
| 5 | Stevens Institute of Technology | Hoboken |
Our 2018 rankings of the top 5 gaming programs in New Jersey. For an explanation of ranking criteria, click here.
1. Rutgers University, New Brunswick, New Jersey

Established in 1766, Rutgers University is the eighth oldest higher education institution in the United States. The school, which serves more than 69,000 students from all 50 states and more than 125 countries, offers more than 150 undergraduate majors and over 200 graduate programs across 30 colleges and schools.
Rutgers University's School of Communication and Information offers several programs for aspiring game designers. Options include a Dual BA and MI (Master of Information Degree) Pathway for Information Technology & Informatics (ITI) Majors with Game Production and Innovation Specializations and Certificate Program. The school says that the Game Production and Innovation Specialization benefits those who have an interest in gaming and game studies, as an addition to or instead of coding and developing games. It provides a basic understanding of game informatics and design – which includes the social dimensions of various users (e.g., designers, builders, players, managers, etc.); the technical dimensions with a focus on design; and the organizational and contextual dimensions.
The objective of Game Production and Innovation is to provide students with the capability to plan and design video games to address organizational and societal issues, including recreational gaming. Specific careers in gaming may include game production, game design, writing or screen writing, animation and management.
Students in the program have the opportunity to complete an internship in the game industry, they may complete 150 hours of independent study, and they may participate in the Information Technology and Informatics Program (ITI) Showcase. ITI provides students with experiential learning focused courses such as ITI 210 - Management of Technological Organizations and the Capstone Course. The culmination of both courses is the ITI Showcase, where student teams from the ITI 210 class compete in the Prototype and Pitch Competition while the Capstone class presents their project to a panel of judges before an audience of their peers.  
2. New Jersey Institute of Technology, Newark, New Jersey

New Jersey Institute of Technology (NJIT) was founded in 1881. The school opened its doors as The Newark Technical School on Monday, February 9, 1885, with just 88 students. Today, NJIT serves 11,400 students enrolled in 50 bachelors, 59 masters and 19 doctoral degree programs across eight colleges and schools.
NJIT offers two degree paths for aspiring game designers: a BS in Information Technology (for those most interested in coding and game development) or a BA in Digital Design (for those interested in the art of game design, the look and feel of a game, character and environment design, etc.). Digital Design students still take coding classes in the College of Computing and Information Technology students take classes in design, such as Color and Composition, in the School of Art + Design.
The BA in Digital Design has two Track options: Entertainment and Interactive Media/Production. Students in the program will select their track of study in the second year and follow their chosen track to completion. Besides Color and Composition, sample courses for the program include Game Architecture and Design, Game Modification Development, Digital Design Studio, 2D Character Design, 3D Character Development, Acting for Animators, Simulated Environments, Advanced Music Technology, Visual and Special Effects in Movies, Digital Sound and Music, and Design Techniques.
The two programs, in two different colleges at NJIT, work collaboratively, which allows broader opportunities and more options for students, regardless of their "home" program.
Graduates have landed positions in the areas of game design, animation, graphic design, architectural and environment visualization, web design, storyboard art, and more. Among the studios where NJIT students have interned or worked full-time are 1st Avenue Machine, CSALAS & Co Labs, KWD – Kim Wendell Design LLC, Miskowski Design LLC, NTropic, SUSPECT vfx+design, SWDTech Games, and Tripwire Interactive.
3. The College of New Jersey, Ewing Township, New Jersey

The College of New Jersey (TCNJ) was founded in 1855. The school serves approximately 6,790 undergraduates and 610 graduate students enrolled in more than 50 liberal arts and professional programs through seven schools—Arts & Communication; Business; Humanities & Social Sciences; Education; Engineering; Nursing, Health, & Exercise Science; and Science.
The School of Arts & Communication, houses the Department of Interactive Multimedia (IMM), which offers a BA in IMM. The school says that the program explores user experience design, interaction design, interface design, and programming for everything from web sites to video games. Other program highlights include internships at places such as Amazon and DreamWorks and the IMM Senior Showcase, which allows students to present their senior capstone projects to their peers and technology professionals.
Graduates of the program have gone on to enroll in top graduate schools such as NYU, SVA,  and SCAD and land positions at companies such as MarkerBot, Nickelodeon, and TIME.
4. Fairleigh Dickinson University, Teaneck, New Jersey

Fairleigh Dickinson University (FDU) was established in 1942. The school serves more than 12,000 students, making it New Jersey's largest private university. More than 100 degrees and disciplines are offered across two New Jersey campuses (Madison and Teaneck) and two FDU locations outside the U.S. including Wroxton College in Oxfordshire, England, and the Vancouver Campus in British Columbia, Canada.
Programs for aspiring game designers are offered through two departments—the Mathematics, Computer Science and Physics Department and the Visual and Performing Arts Department. Both departments are part of Becton College of Arts and Sciences. Program options include a BS in Computer Science with a Game Development Concentration and a BA in Film and Animation with a Video Game Animation Concentration. Several Minors are also available and include 3D Video Game Animation, Animation, Film Production, Studio Arts, and Cinema Studies.
The school says that the BS program lays a solid foundation in computer science and mathematics with carefully chosen courses in the computer science, animation, mathematics and physics departments as well as the department of visual and performing arts. The program is designed based on guidelines provided by IGDA, The International Game Developers Association and prepares students for a career in gaming as well as a career in computer science.
The Video Game Animation program focuses on the artistic side of video game production. The school says that students will study the formulation of the visual and interactive content, goals and gameplay of video games. Students learn the skills to create 3D animation as it applies to video games while constructing practical projects, which are commonly produced in professional gaming companies. Students complete their creative work using 3D Studio Max, Unreal, Unity and ZBrush.
The program culminates in a senior project where the students design and create a game prototype that displays all of the techniques and aesthetics learned in their previous classes.
5. Stevens Institute of Technology, Hoboken, New Jersey

Stevens Institute of Technology opened its doors in 1870. The school serves nearly 7,000 students enrolled in 35 undergraduate majors within four schools: Charles V. Schaefer, Jr. School of Engineering, School of Business, School of Systems Enterprises, and College of Arts & Letters. Students are also enrolled in some 40 master's degree programs and 20 PhD programs in the fields of business, computer science, engineering, science, and arts and humanities (plus two additional interdisciplinary PhD programs).
Programs for aspiring game designers are offered through Schaefer, Jr. School of Engineering (Department of Computer Science) and the College of Arts and Letters. Pathways include a BS Computer Science with a Concentration Game Design, a BA in Visual Arts and Technology with a Concentration Game Design, and an MS in Computer Science with a Gaming and Simulation or Modeling, Simulation and Visualization Focus.
Two minor options are available as well and include a Minor in Computer Science with a Computer Graphics Track and a Minor in Visual Arts and Technology. A Certificate in Computer Graphics is also available.
Per the school, the Stevens Game Design programs are focused on teaching students how to build 2D and 3D games using their own artwork, code, and story. The program also critically looks at the current state of game design—from large-scale studio, to small independent art projects. By seeing the entire scope of what games can do, says the school, students will explore a range of possibilities of using games to create thought provoking projects.