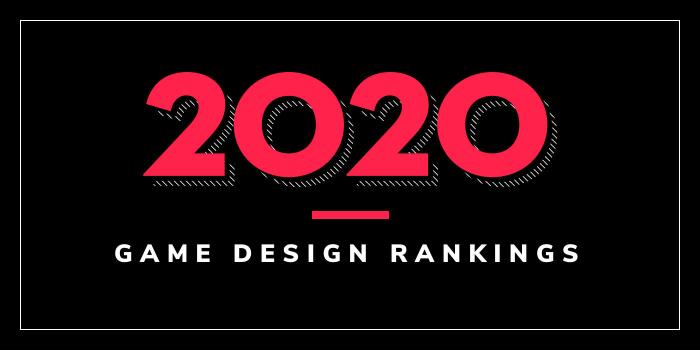 What are the top game design programs in New York for 2020?
Top New York Game Design Schools - 2020 College Rankings

| Ranking | School | City |
| --- | --- | --- |
| 1 | New York University | New York |
| 2 | Rochester Institute of Technology | Rochester |
| 3 | Rensselaer Polytechnic Institute | Troy |
| 4 | The New School's Parsons School of Design | New York |
| 5 | Cornell University | Ithaca |
Our 2020 ranking of the top game design school programs in New York. For an explanation of the ranking criteria, click here.
1. New York University, New York, New York

Founded in 1831 and serving more than 60,500 students, New York University (NYU) is the largest private university in the U.S. With the highest number of international students in America, the school has degree-granting campuses in New York, Abu Dhabi, and Shanghai and operates 11 global academic centers and research programs in more than 25 countries. With more than 19,000 employees, NYU is also one New York's largest employers.
Founded in 1965, Tisch School of the Arts is part of NYU and home to the NYU Game Center, Department of Game Design. Also known as Tisch or TSOA, the school serves more than 3,000 students from 48 states and 39 countries. Tisch students are enrolled in games, animation, film, interactive media, acting, dance, design, performance, writing for musical theatre, stage, screen & television, preservation, recorded music, photography, and public policy programs at the BA, BFA, MA, MFA, MPS and PhD levels.
The NYU Game Center, Department of Design offers several programs for aspiring game designers. Options include a BFA, MFA and Minor in Game Design. The BFA program is organized in three primary areas including Game Studies, Game Design, Game Development, four production areas including Programming, Visual Design, Audio Design, and Game Business, and a Capstone. Students may specialize in Game Programming, Visual or Audio Design, or Game Development.
The Game Center MFA is a two-year degree that includes classes in Game Design, Game Production, Game Studies, and Game History. Students will gain hands-on experience by taking studio courses and participating in play labs, and electives will allow students to "explore everything from Game Journalism to Games and Players (a class on the psychology and emotions of game play)."
Classes and events for all Game Center programs take place at the Media and Games Network (MAGNET) at the NYU Brooklyn campus. MAGNET also houses the Game Center Open Library, which is "the largest collection of games held by any university in the world."
2. Rochester Institute of Technology, Rochester, New York

Rochester Institute of Technology (RIT) was born of an unlikely institutional marriage of an influential cultural association, the Rochester Athenaeum (est. 1829), and a technical training school, the Mechanics Institute (est. 1885). The Institute adopted the name Rochester Institute of Technology in 1944 and awarded its first bachelor of science degree in 1955.
Today, RIT serves more than 19,000 students majoring in everything from Art and Design to Urban Community Studies. The B. Thomas Golisano College of Computing and Information Sciences (GCCIS) houses the School of Interactive Games & Media (IGM). Here students can earn both BS and MS degrees in Game Design and Development or a BS in New Media Interactive Development. Minors in Game Design & Development (GAMEDD-MN) and Game Design (GAMED-MN) are also available.
The GCCIS IGM Game Design and Development program emphasizes game programming and cooperative education (co-op). The co-op is a required, full-time paid work experience that provides students with an opportunity to learn on the job in real-world industry settings. Students must complete two semesters, full-time, which amounts to a minimum 35-hour work week over the course of an academic semester. Past co-op companies include Microsoft, Sony Interactive Entertainment, Sapient-Razorfish, Google, EA, Epic Games, Cartoon Network, Seagate, Hi-Rez Studios, and many others.
In addition to the co-op experience, students in the BS in New Media Interactive Development program will explore casual games, physical computing, production, web, mobile, and more. All GCCIS IGM students have the opportunity to take any minor or enroll in a double major.
3. Rensselaer Polytechnic Institute, Troy, New York

Founded in 1824, Rensselaer Polytechnic Institute (RPI) is the oldest technological research university in the U.S. The school serves nearly 8,00 students enrolled in more than 145 programs across five schools including Architecture, Engineering, Humanities, Arts and Social Sciences (HASS), Lally School of Management, and Science. Programs for aspiring designers are offered through HASS and include a BS in Games and Simulation Arts and Sciences (BS GSAS) and a BS in Electronic Media, Arts, & Communication (EMAC).
BS GSAS students may choose a concentration or dual BS degree from the following options: Arts (Electronic Arts), Human Computer Interaction (HCI), Computer Science, Management/Entrepreneurship, Cognitive Science, or Writing for Games.
Established in 1996, the BS in EMAC program is an interdisciplinary program that includes courses in communication as well as in digital art and animation, video, electronic music, and graphic design, supported by RPI's strong technological infrastructure. The EMAC curriculum offers concentrations in Digital Storytelling (Animation, Video, Game Design), Graphic Design, Interaction Design, Marketing Communication and Design, Sound Design and Popular Culture.
RPI also offers several advanced degree programs for game designers. Graduate offerings include MFA and PhD degrees in Electronic Arts (EART). Offered through the Department of Arts, both degree programs allow students to explore everything from Gaming and Animation to Communication Technologies.
Students may enhance their education by adding a minor, dual major, study abroad, internship, or even a co-terminal graduate program.
4. The New School's Parsons School of Design, New York, New York

The New School was founded in 1896 by American Impressionist William Merritt Chase. Back then, the school was known as The Chase School, and later as New York School of Fine and Applied Art. Today, known as The New School's Parsons School of Design, this art and design college is home to nearly 5,500 students enrolled in 130 degree and diploma programs across five schools including the School of Art and Design History and Theory, School of Art Media and Technology, School of Constructed Environments, School of Design Strategies, and the School of Fashion.
Programs for aspiring game designers are offered through the School of Art, Media, and Technology (AMT) and include BFA and MFA degrees in Design and Technology (DT). The BFA DT, which has both Game Design and Creative Technology Pathways, teaches students to code and "develop a sustainable process for researching, experimenting, designing, prototyping, iterating, and producing projects that keeps pace with evolving technology," says the school. Program highlights include access to university's extensive libraries, galleries, and state-of-the-art facilities and visits to industry leaders such as MTV, Nickelodeon, and Curious Pictures. Other industry partners include Apple, Atari, Human Rights Watch, MTV, Siemens, and UNESCO.
The MFA DT is a studio-based program that consists of collaborative studios and the thesis studios. Per the school, "in Collaboration Studio courses, students work on real-world projects with industry firms and nonprofits. Past partners include Red Bull, Intel, Apple, Eyebeam, gameLab, Human Rights Watch, Mozilla, NASA, the Red Cross, Samsung, the Whitney Museum of American Art, and the Metropolitan Museum of Art."
Students also have the opportunity to work with peers in related programs including Communication Design, Photography, Fine Arts, and Illustration, and they have many elective options to choose from in order to create their own "coherent" study plan. Areas of practice include interaction design, physical computing, game design, new media art, digital fabrication, data visualization, and critical design.
A related program, the BFA in Art, Media, and Technology, is offered at the Parsons Paris campus. This interdisciplinary program, which explores design, art, media, and technology, prepares graduates to pursue careers in Animation, Game Design, Interactive and Social Media, Motion Graphics, and more.
Graduates leave the Game programs at Parsons with the skills needed to pursue careers in game design, virtual reality and immersion experience design, motion graphics, animation, film, advertising, software design, hardware engineering, and graphic arts.
5. Cornell University, Ithaca, New York

Founded in 1865, Cornell University serves 23,600 students enrolled in more than 80 formal majors, 70 minors, and dozens of graduate programs in 15 colleges and schools. The program for aspiring game designers is offered through the College of Arts and Sciences and the College of Engineering, Computing and Information Science Department (Cornell CIS).
Known as the Game Design Initiative at Cornell University (GDIAC), the program was formed in 2001. GDIAC offers a Game Design Minor, as well as informal support to graduate students and faculty interested in pursuing game-related research. Here's how the GDIAC works: students pick a major in a core area (e.g., Computer Science, Information Science, Art, Music, Writing, etc.). They may take as many game courses as they can, and build a portfolio of games through independent studies. Course highlights include Computer Game Development, Advanced Projects in Computer Game Development, and Analytics-Driven Game Design.
GDIAC students will work in interdisciplinary teams of four to six to create a game. Students may present their projects at the annual GDIAC showcase, which is open to the public. Per the school, "any undergraduate student in any college at Cornell University can pursue the Game Design Minor and have it added to their transcript."