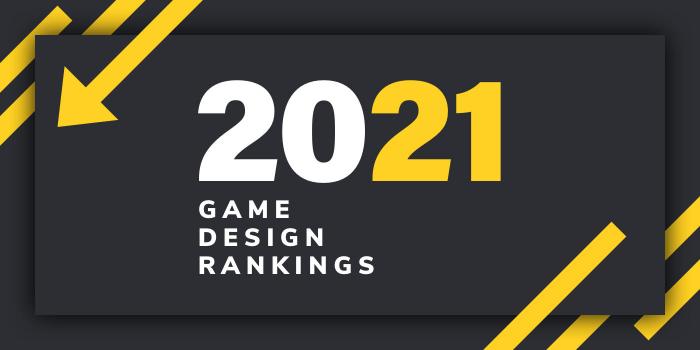 What are the top game design programs in Ohio for 2021?
Top 5 Ohio Game Design Schools - 2021 College Rankings

| Ranking | School | City |
| --- | --- | --- |
| 1 | The Ohio State University | Columbus |
| 2 | Miami University | Oxford |
| 3 | Cleveland Institute of Art | Cleveland |
| 4 | Ohio University | Athens |
| 5 | Kent State University | Kent |
Our 2021 ranking of the top game design school programs in Ohio. For an explanation of the ranking criteria, click here.
1. The Ohio State University, Columbus, Ohio

The Ohio State University (OSU) is a land-, sea- and space-grant university established in 1870. The school houses more than 200 academic centers and institutes, where research, policy-making, knowledge creation, and student engagement happen daily across many disciplines.
Serving more than 68,000 students, OSU offers over 200 majors, minors and specializations in 18 colleges and schools. The school's Department of Computer Science and Engineering (CSE) in the College of Engineering offers BS, MS and PhD degrees in Computer Science with a Specialization in Computer Graphics and Game Design. Ohio State also introduced an interdisciplinary BA program in Moving Image Production in Autumn, 2017.
OSU's Department of Art in the College of Arts and Sciences offers a BFA in Art and Technology that allows students to "focus on the creative use, misuse, and investigation of technology in an art-making practice," says the school. Students in the program will "engage the meaning and material of science and technology through the production of interactive installations, electronic objects and interfaces, moving images, 3D modeling and animation, art games, tactical media, bio-art, performance, digital imaging, rapid prototyping, holography, Internet art, sound, and emerging forms."
Also in the College of Arts and Sciences is Department of Design, which offers an MFA with a Digital Animation and Interactive Media (DAIM) Track. The program requires 60 credit hours of study including core design courses (18 credits), thesis project and writing development (15 credits), and open electives in the themes of studio/lab (12 credits), history/theory/criticism (9 credits), and collaborative/interdisciplinary studio (6 credits). "Students work closely with a three-person thesis committee to develop their thesis topics and the vehicles best used for their development."
Most students complete the program within a period of six semesters. Course highlights include Digital Image Manipulation, Podcasting, Internet Art, 3D Modeling, Holography I and Holography II, Moving Image Art, New Media Art, Computer Animation, and Video Art I and Video Art II.
Students in all programs utilize state of the art facilities, equipment, and interdisciplinary expertise in the school's many special labs, including the world class Advanced Computing Center for the Arts and Design (ACCAD).
2. Miami University, Oxford, Ohio

Founded in 1809, Miami University houses the Oldest College Newspaper West of the Alleghenies. Established in 1826, The Miami Student was named the "Best College Newspaper (Non-daily) in Ohio" by the Society of Professional Journalists.
Miami University serves around 24,600 students across one main campus (Oxford, Ohio), three regional campuses in Hamilton, Middletown, and West Chester, Ohio, and the European Center in Luxembourg. Miami offers bachelor's degrees in over 120 areas of study and graduate students choose from more than 70 master's and doctoral degree programs. Several associate's degrees and additional bachelor's degrees are offered through study at the regional locations.
The school consists of seven colleges, including the College of Creative Arts, which houses the Armstrong Institute for Interactive Media Studies (AIMS). This cross-disciplinary institute "works with students and faculty from across Miami University," says the school, and offers "undergraduate, graduate certificate and graduate programs exploring the intersection of technology, design business and how digital technology is transforming traditional areas of inquiry." Program options for aspiring game designers here include a BA in Interactive Media Studies (IMS) and Minors in Digital Innovation, Games + Simulation, and Interactive Media Studies.
The College of Creative Arts also houses the Department of Emerging Technology in Business + Design, which offers a BS in Games + Simulation.
The interdisciplinary BA in IMS "sits at the intersection of Design, Technology, and Business." The 124 credit hour program "exposes students to each of these three foundational areas, which provide a foundation for students to customize an advanced concentration, to focus their experience on a particular area of interactive media." Sixty-four credits are in the IMS major. Course highlights include Game Programming, Game Studies, Game Development, Game Usability & Human Factors, The Business of Games, Research Methods in Games, Game Engine Scripting, Indie Game Development, and Game Prototyping, Pipeline, & Production. Students will also complete a Senior Degree Project and an internship. 
The BS in Games + Simulation offers three concentrations: Game Art, Game Development (contains a Computer Science Minor), and Game Studies (contains the Interdisciplinary Studies Minor). The program "provides students with an interdisciplinary plan of study covering all aspects of creating and interpreting games. With a focus on making and praxis, the BS in Games + Simulation prepares students for a career or graduate study in game design, development, 3D modeling, creative development, writing or designing, esports, and games in other industries, all while encouraging students to take creative risks, to build things, and to think critically about audiences, narratives, and aesthetics." Students will have the opportunity to complete an internship.
The internship component of both the BA and BS programs allows students to gain hands-on experience at a local game design studio or other company. Miami University's location offers access to a number of studios such as Green Door Games, Max Gaming Technologies, SGM Games, Wraith Games, and many others.
3. Cleveland Institute of Art, Cleveland, Ohio

Established in 1882, Cleveland Institute of Art (CIA) is an independent college of art and design that serves 600 students from 32 states and nine countries around the world. The school offers 15 majors in the crafts, design, fine arts, and interactive media. The school offers a BFA in Game Design that focuses on collaboration within the studio experience.
The school says Game Design students work with "innovative production processes," including animation, audio, augmented reality (AR), game production, interactive storytelling, modeling, programming, and virtual reality (VR). Course highlights for the program include 3D Texture, Mapping and Digital Lighting, Advanced Digital Sculpting & Modeling, Game Media Production I-IV, Game Testing + Level Design, Serious Game Design: Theory + Applications, Sound Design Fundamentals, and Special VFX/Simulation + Virtual Reality. Students will also complete BFA Research + Preparation, BFA Thesis + Exhibition, and a Game Design Internship.
Graduates of the CIA Game Design Program ware prepared to seek positions such as Animator, Game Designer, Layout Artist, Storyboard Artist, Visual Effects Supervisor, VR Artist, and many others.
4. Ohio University, Athens, Ohio

Ohio University (OU) was established in 1804 as Ohio's first university. The school serves nearly 35,000 students enrolled in more than 300 programs across 11 colleges. The E.W. Scripps College of Communications houses the School of Media Arts & Studies (MDIA). Serving nearly 700 undergraduates, MDIA offers a BS in Communication with an Emphasis in Games and Animation.
In partnership with the School of Visual Communication and the J. Warren McClure School of Emerging Communication Technologies in the Scripps College, MDIA also offers an MFA in Communication Media Arts.
Games and Animation (G&A) is a flexible major that allows students to choose courses to match their career goals. The school says students in the program "start with a game design or animation pathway, with many options to enhance either area – including a full set of new courses in virtual and augmented reality offered by the McClure School."
All students will complete an overview of media history, production techniques and storytelling before continuing into focus areas such as animation, game design and development, and/or virtual reality.
Course highlights for the G&A Program include Animation I-III, Digital Game Design, Electronic Media, Game Development I-II, History of Computer Graphics, Media and the Creative Process, Motion Graphics, Special topics in Games and Animation, and Visual Storytelling.
Students will have the option to complete a local or international internship and the Digital Games Capstone or Storytelling, Technology and Digital Media in Theme Parks. The Capstone is three credit hours and it allows Junior and Senior level advanced G&A students to produce portfolio projects while working on collaborative teams. Storytelling, Technology and Digital Media in Theme Parks is a four credit hour course that "examines media design, technology, and storytelling principles that are employed in the development of theme parks." The course emphasizes "the integration of different forms of media into one cohesive immersive environment." An off campus field experience is part of this course.
Games and Animation alumni have found employment at companies such as Blizzard, Disney and Disney Imagineering, EA, Game-U, Google, Jim Henson Co., Max Gaming Studios, Riot Games, Sony Playstation, Unity, and many others.
The MFA in Communication Media Arts is a three-year program that provides the opportunity for students "hone new creative production skills, contextualized through hands-on, collaborative projects in order to graduate prepared for the leading edge of industry." Candidates for the program must have at least three years of professional experience in the communication field and at least one high-level production skill.
While in the program, each graduate student will add to their current skill(s) by studying in at least two additional areas. A few options include include animation, data visualization and info graphics, digital games and animation, documentary, interactive media/web design, publication design, and virtual and augmented reality. Students must also declare a Cognate Area outside of their production skills. Examples include art history, educational technologies, education, public media or a wide variety of humanities areas.
Hands-on, experiential projects are a required part of the program. "Students must engage in collaborative projects such as grant-funded faculty initiatives, projects through WOUB Public Media, the Game Research and Immersive Design (GRID) Lab, or practicum projects through the Scripps College of Communication or the College of Fine Arts." International experiences and professional externships are also encouraged in this area. Successful completion of at least eight credit hours of Experiential Learning Courses serves as confirmation that the student is prepared for the thesis project.
5. Kent State University, Kent, Ohio

Kent State University was founded in 1910 as a teacher-training school. Today Kent State offers more than 340 undergraduate and graduate degree programs to 38,000 students in the schools eight-campus system. Programs are offered in more than 40 colleges, departments and schools. Programs for aspiring game designers are offered in the Colleges of Arts and Science, and Applied and Technical Studies.
Program options include AAS degrees in Computer Design, Animation and Game (as of 2019-2020), and Technical Modeling Design, BS degrees in Animation Game Design and Computer Science with a Game Programming Concentration, and a Minor in Game Design. With the exception of Game Programming (offered in the College of Arts and Sciences) all programs are offered in the College of Applied and Technical Studies. 
The Minor in Game Design is for "students who want to learn and enhance their ability to create 2D and 3D games and who want to focus on the modeling and game environment design perspective," says the school. Students in the program will "create 2D and 3D games by learning the essentials of modeling, texturing, lighting, sculpting environments and communicating ideas with other designers."
The AAS degrees provide students with coursework in animation, design, game design, mixed and virtual reality, modeling, and more. Graduates of the programs are prepared to seek entry-level positions in the computer animation and game design industries, as well as in the field of multimedia development.
The BS in Animation Game Design "provides the environment and content creation in two- and three-dimension models." The focus of the program is "on the design part of game environments to be used on platforms such as personal computers, smart phones and game consoles." Students in the program "learn the importance of two- and three-dimension model creation for specific games used for simulation, training, entertainment and measuring educational outcomes."
Graduates will leave the program with a professional-quality portfolio that can be used to secure a position in 2D and 3D modeling, animation, artistic production, exhibition, game design, technical illustration, and many others.
The Computer Science BS with a Game Programming Concentration is part of the College of Arts and Sciences' Computer Science Department. The program provides "students with a solid understanding of the algorithms, techniques and software used to construct interactive virtual environments." Students in the program will work in teams with "content specialists and artists to develop the teamwork skills required in this multidisciplinary field."
Graduates of the program have careers in building, developing, and managing software in a variety of industries including education, entertainment, finance, game design, health care, manufacturing, telecommunications, training design, and many others.