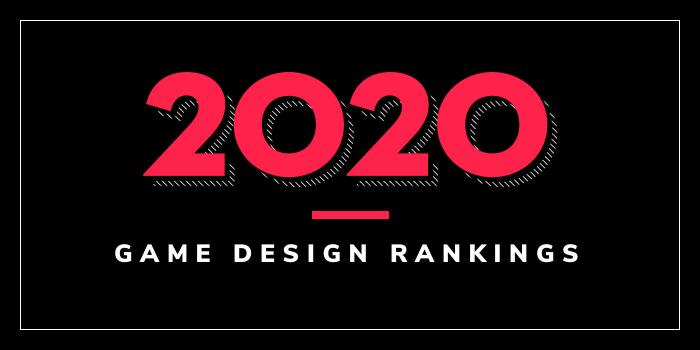 What are the top game design programs in Texas for 2020?
Top Texas Game Design Schools - 2020 College Rankings

| Ranking | School | City |
| --- | --- | --- |
| 1 | Southern Methodist University | Dallas |
| 2 | University of Texas at Dallas | Dallas |
| 3 | Texas A&M University | College Station |
| 4 | University of Texas at Austin | Austin |
| 5 | Baylor University | Waco |
Our 2020 ranking of the top game design school programs in Texas. For an explanation of the ranking criteria, click here.
1. Southern Methodist University, Dallas, Texas

Founded in 1911, Southern Methodist University (SMU) serves nearly 11,800 students enrolled in more than 200 programs through seven schools. Programs for game designers are offered through Meadows School of the Arts and Lyle School of Engineering. Options include a BFA in Art/Masters of Interactive Technology (M.I.T) in Digital Game Development and a BS in Computer Science with a Game Development Track. 
The BFA/M.I.T is supported by the Guildhall—SMU's School of Video Game Development (est. 2003). The school says, "this program provides the breadth and rigor of a BFA degree, which will develop skills supportive of the in-depth investigation of digital game development fundamentals through the curriculum of the Master of Interactive Technology."
BFA/M.I.T and M.I.T Specializations include Art, Design, Production, or Programming for Games. In addition to the M.I.T in Digital Game Development, the Guildhall offers a Professional Certificate in Digital Game Development "tailored to students who wish to become actively involved in the game development industry as designers or artists." Specializations for the program include Art Creation, Level Design, Production, and Software Development. 
Lyle School of Engineering houses the Computer Science Program - Game Development Track. The 10 credit hour track consists of Math and Physics, Programming for Commercial Game Engines, Software Development for Games, and Team Game Production. A Gaming Design Project is also part of the program as well as a 47 credit hour Computer Science Core consisting of courses such as Programming Languages, Assembly Language Programming and Machine Organization, and Digital Computer Design. 
Computer Science students who would like to enroll in the Game Development Track must be admitted to the Guildhall Professional Certificate program and attend classes at SMU Guildhall.
 
2. University of Texas at Dallas, Dallas, Texas

The University of Texas at Dallas (UT Dallas) was established as a member of the University of Texas System in 1969. The school serves 28,755 students enrolled in more than 130 academic programs across seven schools. The School of Arts, Technology, and Emerging Communication (ATEC) was created in 2015. It merged two long-running programs at UT Dallas: the program in Arts and Technology and the program in Emerging Media and Communication. ATEC serves more than 1,500 students, including 100 MA and MFA students and 40 doctoral students.
Program offerings include a BA in Arts, Technology, and Emerging Communication (BA ATEC), an MA in ATEC, an MFA in ATEC with Gaming Studies, and a PhD in ATEC. Undergraduates may choose between several pathways such as Game Design or Animation. BA ATEC students may also choose electives in more than one area. Examples include User Experience Design for Games, Game Design, Interaction Design, Level Design, Modeling and Texturing, Virtual Environments, Rigging, Game Production Lab, Game Pipeline Methodologies, Serious Games, Game Production Lab, Interactive Narrative, and Educational Games.
Research areas for all graduate students include Game Studies, Game Development, Interaction Design, Computer Animation, and more. The program is a good pathway whether students are interested in teaching arts- and technology-related courses in colleges and universities or working in a professional studio or design practice. Graduate students may choose to pursue additional research opportunities.
3. Texas A&M University, College Station, Texas

Texas A&M University (TAMU) is the state's first public institution of higher learning. Established in 1876, the school serves 69,465 students enrolled in nearly 400 degree programs across 16 colleges and schools. The College of Architecture founded the Visualization program in 1989. It features gaming-oriented study options in the MS and MFA degrees as well as enhanced game design curricula at the undergraduate level. Degree options include BS, MS, and MFA degrees in Visualization. A Minor in Game Design and Development is also available.
Per the school, the undergraduate Visualization curriculum "integrates elements of fine arts, three-dimensional design, scientific inquiry and digital technology to provide a broad, wide-ranging educational experience. The core of the program is the studio experience, which explores the relationship between theory and practice through a variety of exercises and projects using traditional and electronic media."
Another highlight of the program is the required semester away during the Junior year followed by a capstone proposal and studio during the Senior year. "A broad range of directed electives allows the student to gain an in-depth understanding in an area of specialization." Graduates of the program are prepared for employment in such fields as user interface and web design, the entertainment industry (game design and development, animation and visual effects), as well as fields such as modeling and simulation, data analytics and other fields where visualization contributes to understanding.
Graduates may also "enter graduate programs that emphasize digital media in either computer science or art/design."
The MS in Visualization is "designed to prepare students for a range of long-term careers in visualization. The program helps students develop the focused expertise and broad foundation knowledge needed in this rapidly developing field." The program's core curriculum will give students a "basic grasp of the artistic, scientific, cognitive, and technical foundations of the discipline. Beyond this broad training, the program requires students to develop a strong focus area of advanced expertise, and to complete a research thesis in this focus area."
The MFA in Visualization is the only program of its kind in Texas and one of only a handful of its kind in the U.S. The program is designed for students "seeking a computing technology-infused terminal degree in the visual arts applicable to employment in digital media fields, working as a contemporary artist, and teaching in post-secondary digital arts programs." This non-thesis degree requires the completion of 60 hours of coursework and a satisfactory presentation of a body of work by the candidate. "A written document addressing issues pertinent to the final study is also required."
All Visualization students have access to the Department of Visualization's Learning Interactive Visualization Experience Lab. Established in 2014, the Lab "provides space for graduate and undergraduate students to create game prototypes while learning about game theory, the art and science of the visual image and game history. In the lab, through research and rigorous scientific process, students collaborate with specialists from visualization, educational psychology, computer science and engineering to create innovative, interactive software."
Visualization program alumni can be found working as creative talent for Hollywood's leading animation and special effects studios including Pixar, Blue Sky, Walt Disney Animation Studios, Industrial Light and Magic, DreamWorks Animation, Rhythm & Hues Studios and Reel FX.
4. University of Texas at Austin, Austin, Texas

Founded in 1883, the University of Texas - Austin (UT Austin) serves nearly 52,000 students enrolled in over 300 academic programs in 18 colleges and schools. A unique program for aspiring game designers is available through a collaboration between the College of Fine Arts (CoFA), the Computer Science Department (CS), the Radio-Television-Film Department (RTF), and the Center for Arts and Entertainment Technologies (CAET).
Formerly known as the Game and Mobile Media Applications (GAMMA) program, the University of Texas at Austin Game Development and Design Program allows participating students to "individually build their pertinent skills within their respective degree programs, then come together to collaboratively develop 2D and 3D games for AR/VR, mobile, online, and personal computer platforms in the program's culminating experience: The Capstone Course," says the school.
Game students also have the opportunity to work "alongside organizations such as UT's EGaDS! and IGDA Austin," and with local game and mobile studios, and industry professionals.
Students may earn a certificate in CS Game Development, CS Mobile Computing, CoFA Digital Art Production, CoFA Digital Audio Composition & Production, CoFA Digital World Designer or RTF Visual Effects & Animation. Certificates are awarded in addition to the undergraduate degree in any given program outside of the Game Development and Design Program.
Other program offerings include a BS in Computer Science with a Concentration in Game Development (BS CS), an MS in Computer Science (MS CS), and a Five-Year BS/MS Integrated Program in Computer Science.  The Game Development Concentration culminates in a Capstone Course, which includes 2D Game Development and the 3D Game Development studio. All CS programs offer internships and the opportunity to obtain permanent employment in game development and interactive entertainment.
Graduates of all Game Programs at UT Austin are "ready to design, develop, and provide leadership for the exploding growth in AR/VR, game, mobile app, and creative media agencies and studios in Texas and around the world."
5. Baylor University, Waco, Texas

Chartered in 1845, Baylor University serves more than 18,000 students from all 50 states, the District of Columbia, and 89 countries. The school offers a broad range of degree programs (more than 250) among its 12 nationally recognized academic divisions. The School of Engineering and Computer Science houses the Department of Computer Science, which offers a Game Development Concentration within the BA and BS in Computer Science (BSCS) programs.
The school says the concentration is designed to provide an understanding of the development and application of interactive digital media technologies. This program is offered in cooperation with the Film and Digital Media Division of Communication Studies and combines media course offerings with technical content in order to produce a graduate with skills that go beyond design and implementation.
The program features the Computer Science core, with a three-course game development sequence, and a four-course media production sequence taught in the Film and Digital Media department. As a specialization of the BSCS, the curriculum features the breadth of an undergraduate Computer Science degree along with specialization in areas central to the game development industry. Graduates of the program are awarded a fully-accredited Computer Science degree with all the associated career and graduate education opportunities.