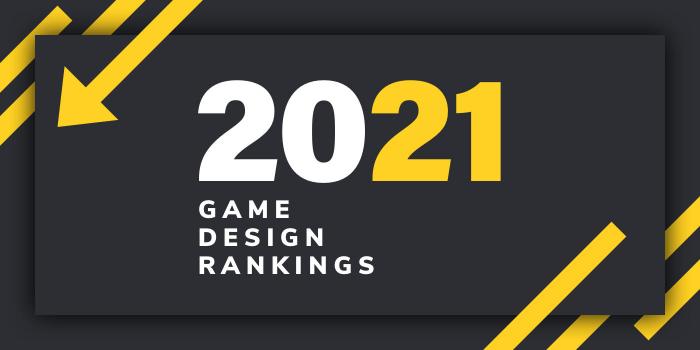 What are the top game design programs in Texas for 2021?
Top 5 Texas Game Design Schools - 2021 College Rankings

| Ranking | School | City |
| --- | --- | --- |
| 1 | Southern Methodist University | Dallas |
| 2 | University of Texas at Austin | Austin |
| 3 | Texas A&M University | College Station |
| 4 | University of Texas at Dallas | Dallas |
| 5 | Baylor University | Waco |
Our 2021 ranking of the top game design school programs in Texas. For an explanation of the ranking criteria, click here.
1. Southern Methodist University, Dallas, Texas

Southern Methodist University (SMU) was founded in 1911 by what is now The United Methodist Church. The school serves nearly 12,400 students enrolled in more than 200 programs in seven schools. Programs for aspiring game designers are offered in Lyle School of Engineering and Meadows School of the Arts.
Lyle School of Engineering offers a BS in Computer Science with a Game Development Track. Students interested in this track must be admitted to the Professional Certificate Program in Digital Game Development at The Guildhall—SMU's School of Video Game Development (est. 2003). The Certificate is "tailored to students who wish to become actively involved in the game development industry as designers or artists," says the school.
Specializations for the program include Art Creation, Level Design, Production, and Software Development. Course highlights include Digital Computer Design, Graphical User Interface Design and Implementation, Programming for Commercial Game Engines, Software Development for Games, and Team Game Production.
Students will also complete a Gaming Design Project, Senior Design I&II, and six credit hours of advanced electives in the Lyle School of Engineering. An internship is also part of the program.
Meadows School of the Arts offers a BFA in Art/Masters of Interactive Technology (BFA/M.I.T) in Digital Game Development. Supported by the Guildhall, the program "provides the breadth and rigor of a BFA degree, which will develop skills supportive of the in-depth investigation of digital game development fundamentals through the curriculum of the Master of Interactive Technology." BFA/M.I.T and M.I.T Specializations include Art, Design, Production, or Programming for Games.
Graduates of the games programs at SMU will be prepared to seek positions in the video game design industry, multimedia and design, visual effects, game-based learning, and more.
2. University of Texas at Austin, Austin, Texas

Founded in 1883, the University of Texas - Austin (UT Austin) serves nearly 52,000 students enrolled in 156 undergraduate degree programs with more than 170 fields of study, 139 graduate degree programs, and nearly 100 doctoral programs. Degrees are offered in 18 colleges and schools.
UT Austin's Game Design and Development Program is a partnership between the Department of Arts and Entertainment Technologies (AET) in the College of Fine Arts' School of Design and Creative Technologies, the Department of Computer Science (CS) in the College of Natural Sciences, and the Department of Radio-Television-Film (RTF) in Moody College of Communication.
"Newly offered classes focused specifically on game design are offered by AET, coursework in coding for games and visualization are offered by CS, and courses offered by RTF center on narrative design, cinematic arts, and emergent media," says the school. Complementary minor programs and concentrations are "exclusively offered by all three departments to provide a broad and comprehensive curriculum that blends instruction in computer science, media, and design."
The program highlights the 2D and 3D Capstone courses, where teams of 5-8 students assemble to create 2D games to show prospective employers and learn how to make 3D games (including virtual reality games), while learning the common practices and processes of game studios. Game students also have the opportunity to work "alongside organizations such as UT's EGaDS! and IGDA Austin," and with local game and mobile studios, and industry professionals.
UT Austin's College of Natural Sciences' Department of Computer Sciences has several additional programs for aspiring game designers. Options include a BS in Computer Science with a Concentration in Game Development (BS CS), an MS in Computer Science (MS CS), and a Five-Year BS/MS Integrated Program in Computer Science. Programs include elective options that allow students to study game design and because Texas has the second largest concentration of game studios in the U.S., all CS programs offer local internship opportunities that often lead to permanent employment in game development or interactive entertainment.
Graduates of the Game Programs at UT Austin are "ready to design, develop, and provide leadership for the exploding growth in AR/VR, game, mobile app, and creative media agencies and studios in Texas and around the world."
3. Texas A&M University, College Station, Texas

Established in 1876, Texas A&M University (TAMU) is the state's first public institution of higher learning. Consisting of more than 5,200 acres at the College Station campus alone and serving more than 69,000 students, Texas A&M is also one of the nation's largest universities.
The school offers 133 undergraduate degree programs, 175 master's degree programs, 92 doctoral degree programs and five first professional degrees in 17 colleges and schools. The College of Architecture houses the Visualization Program, which was established in 1988. The program offers gaming-oriented study options in the MS and MFA degrees as well as enhanced game design curricula at the undergraduate level. Degree options include BS, MS, and MFA degrees in Visualization. A Minor in Game Design and Development is also available.
The BS in Visualization is a 120 credit hour studio-based program that integrates aspects of fine arts, 3D design, and digital technology into the studio experience. The program focuses on "the processes of creation, design and development of the visual experiences" says the school.
Another highlight of the program is the required semester away during the Junior year followed by a capstone proposal and studio during the Senior year. "A broad range of directed electives allows the student to gain an in-depth understanding in an area of specialization." Graduates of the program are prepared for employment in such fields as user interface and web design, the entertainment industry (game design and development, animation and visual effects), and fields such as modeling and simulation, data analytics, and other areas where visualization contributes to understanding. Graduates may also "enter graduate programs that emphasize digital media in either computer science or art/design."
The MS in Visualization is "designed to prepare students for a range of long-term careers in visualization. The program helps students develop the focused expertise and broad foundation knowledge needed in this rapidly developing field." The program's core curriculum will give students a "basic grasp of the artistic, scientific, cognitive, and technical foundations of the discipline. Beyond this broad training, the program requires students to develop a strong focus area of advanced expertise, and to complete a research thesis in this focus area."
The MFA in Visualization (MFA-V) is the only program of its kind in Texas and one of only a handful of its kind in the U.S. The program is designed for students "seeking a computing technology-infused terminal degree in the visual arts applicable to employment in digital media fields, working as a contemporary artist, and teaching in post-secondary digital arts programs." This non-thesis degree requires the completion of 60 hours of coursework and a satisfactory presentation of a body of work by the candidate. "A written document addressing issues pertinent to the final study is also required."
All Visualization students have access to the Department of Visualization's Learning Interactive Visualization Experience Lab. Established in 2014, the Lab "provides space for graduate and undergraduate students to create game prototypes while learning about game theory, the art and science of the visual image and game history. In the lab, through research and rigorous scientific process, students collaborate with specialists from visualization, educational psychology, computer science and engineering to create innovative, interactive software."
Visualization program alumni can be found working as creative talent for Hollywood's leading animation and special effects studios including Pixar, Blue Sky, Walt Disney Animation Studios, Industrial Light and Magic, DreamWorks Animation, Rhythm & Hues Studios, and Reel FX.
4. University of Texas at Dallas, Dallas, Texas

The University of Texas at Dallas (UT Dallas) was established as the Graduate Research Center of the Southwest (GRCSW) in 1961 by the founders of technology company Texas Instruments. The school became an official member of the University of Texas System in 1969. Today, UT Dallas serves more than 28,000 students enrolled in over 140 academic degrees in eight schools, including the School of Arts, Technology, and Emerging Communication (ATEC).
Created in 2015, ATEC merged two long-running programs at UT Dallas: the program in Arts and Technology and the program in Emerging Media and Communication. Serving more than 1,500 students, including 100 MA and MFA students and 40 doctoral students, ATEC offers programs that blend Science, Technology, Engineering, Art and Management (STEAM).
Degree pathways include a BA in Arts, Technology, and Emerging Communication (BA ATEC), an MA in ATEC, an MFA in ATEC with Gaming Studies, and a PhD in ATEC. Undergraduates may choose between several pathways such as Game Design or Animation. BA ATEC students may also choose electives in more than one area. Elective highlights include Educational Games, Game Design, Game Pipeline Methodologies, Game Production Lab, Interaction Design, Interactive Narrative, Level Design, Modeling and Texturing, Serious Games, User Experience Design for Games, and Virtual Environments.
Research area options for all graduate students include Computer Animation, Game Development, Game Studies, and Interaction Design, to name a few. The program is a good pathway whether students are interested in teaching arts- and technology-related courses in colleges and universities or working in a professional studio or design practice. Graduate students may choose to pursue additional research opportunities.
ATEC students have access to a number of studios and labs housed in the Edith O'Donnell Arts and Technology Building. Spaces include the 3D Studio, CG Animation Lab, experimenta.l. Animation Lab, Game Lab, Games Research Lab, Mixed Media Lab, Motion Capture Studio, Narrative Systems Research Lab, Render Farm, Surround Studio, and The Studio for Mediating Play. The building also houses a Games and Media Library and the Lecture Hall.
Speakers such as "Father of the Internet" Dr. Vinton Cerf, and others from Disney, Dreamworks, and Pixar, have been featured in the Lecture Hall.
5. Baylor University, Waco, Texas

Chartered in 1845 and serving more than 19,500 students, Baylor University is the oldest continually operating university in Texas and the largest Baptist educational institution in the world. The school, which sits on a 1,000-acre campus on the Brazos River, offers more than 250 degree programs among its 12 nationally recognized academic divisions.
The School of Engineering and Computer Science houses the Department of Computer Science, which offers a BS in Computer Science (BSCS), a BA with a Major in Computer Science, a BS in CS with a Software Engineering Concentration, and an MS and Doctor of Philosophy in Computer Science. All programs offer the opportunity to focus in games through electives and the undergraduate programs feature a Gaming Capstone.
In the semester long Capstone course, students will create a gaming system. "The project requires applying information technology according to established design management practices, including technical presentations (oral and written) by all students," says the school.
Other course highlights include 2D and 3D Design, Advanced Digital Production, Artificial Intelligence, Audio Production, Computer Graphics, Gaming Platform Frameworks, Interactive Media, Introduction to Game Development, Introduction to Video Game Design, Topics in Media Genres (film, television, gaming, and other media), and Topics in Media Storytelling (film, television, radio/audio, games, or other form of digital media storytelling).
Depending on the program, students may choose nine hours or more of elective coursework. Students may also take a Minor in an approved field such as Film and Digital Media or Studio Art.
Graduates of the programs are awarded a fully accredited Computer Science degree with all the associated career and graduate education opportunities.