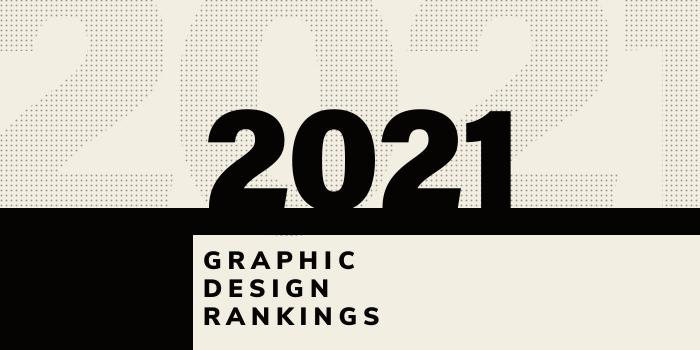 What are the top 5 graphic design school programs in Arkansas for 2021?
Top 5 Arkansas Graphic Design Schools - 2021 College Rankings

| Ranking | School | City |
| --- | --- | --- |
| 1 | University of Arkansas – Fayetteville | Fayetteville |
| 2 | Ouachita Baptist University | Arkadelphia |
| 3 | John Brown University | Siloam Springs |
| 4 | Arkansas State University | Jonesboro |
| 5 | Harding University | Searcy |
Our 2021 ranking of the top graphic design school programs in Arkansas. For an explanation of the ranking criteria, click here.
1. University of Arkansas – Fayetteville, Fayetteville, Arkansas

University of Arkansas – Fayetteville (U of A) was established in 1871 as the first public university in Arkansas. The school is famous for helping launch the careers of Bill and Hillary Clinton, who taught law here. Before she was a U.S. senator, the nation's secretary of state, or a presidential candidate, Hillary also founded U of A's legal clinic.
Arkansas's largest university, U of A serves 27,500 students enrolled in more than 200 academic programs in 10 colleges and schools. The Fulbright College of Arts and Sciences houses the School of Art, which introduced the BFA in Graphic Design in Fall 2016. The program offers an "enhanced focus on human-centered and interaction design, typography, branding and design research," says the school.  Students will take coursework in motion design, web design, and print, with a focus on the traditional design process and the latest software techniques.
Students can expect to take courses such as Design for Complexity, Design Tools and Concepts, Human-Centered Design, Identity Systems, Interactive Language, Technology in Context, Typographic Systems, and User Experience. A Professional Development Seminar and BFA Project are also part of the program.
Other program highlights include the opportunity to collaborate in the recently redesigned Graphic Design Studio, AIGA membership, and internship opportunities.
2. Ouachita Baptist University, Arkadelphia, Arkansas

Ouachita Baptist University (OBU or Ouachita) was founded in 1886. When it opened, the school had 235 students. In 1888, just three students graduated from Ouachita. Today OBU serves 1, 440 students and thousands of alumni. Around 60 programs are offered in eight schools including Business, Christian Studies, Education, Fine Arts, Humanities, Natural Sciences, Social Sciences, and Interdisciplinary Studies. The School of Fine Arts houses the Rosemary Adams Department of Visual Arts, which offers BA and BFA degrees in Graphic Design.
The Department "is a collaborative teaching and learning environment that encourages students to develop meaningful interaction across the visual arts and other disciplines," says the school. Curriculums are "designed to provide all majors with a foundation in design principles leading to advanced instruction in their chosen major."
The Graphic Design BA and BFA are flexible degrees with courses such as Advanced Graphic Design, Branding and Packaging Design, Digital Tools and Concepts, Interaction and Screen Design, Photography in Artistic Practices, Principles of Advertising, User Experience and Interface Design, and Visual Fundamentals. Students will also complete an internship, senior seminar, and senior exhibit.
Other program highlights include workshops and demonstrations in a variety of media by visiting artists, access to studio space, classrooms and a digital media lab where students may pursue their own creative work, and service opportunities that allow students to serve others in the community through their art. As part of OBU, students also enjoy a 99% job or graduate school placement rate.
Graduates of the OBU Graphic Design Program are prepared to pursue positions such as Branding and Identity Designer, Editorial Designer for Publications, Illustrator, In-House Designer for Corporations, Production Designer for Printing Companies, Web Designer, and many others.
3. John Brown University, Siloam Springs, Arkansas

Founded in 1919, John Brown University (JBU) serves just over 2,300 students from 37 states and 45 foreign countries. Around 140 programs are offered in a number of departments, including the Visual Arts Department, which offers a BS with a Major in Graphic Design. The program requires 42 hours in Graphic Design, and 45 in the University Core Curriculum. Students may choose a Minor field or Electives to complete a total of 120 credit hours to graduate.
Course highlights include 2D Animation for Illustrators, 3D Modeling, Collaborative Design, Computer Graphics, Digital Illustration, Interactive Design, Introduction to Printmaking, Motion Graphics, Screenprinting, and Typography. Students will complete the Portfolio and Presentation course and a Visual Arts Internship.
During the final year of study, "students will prepare a body of work that demonstrates their ability to think and create," says the school. Graduates of the JBU Graphic Design Program are prepared to pursue positions in industries from advertising to web design.
4. Arkansas State University, Jonesboro, Arkansas

Arkansas State University (Arkansas State) was founded in 1909 as an agricultural school. The school serves 14,085 students enrolled in 11 colleges representing all major academic disciplines. The College of Liberal Arts & Communication houses the Department of Art + Design, which offers a BFA in Graphic Design.
Program highlights include field trips to Memphis Brooks Museum, The Arkansas Arts Center in Little Rock, or other regional art collections and an optional Emphasis in Digital Design. The Emphasis in Digital is intended for students who would like to focus on web design and other digital applications of graphic design. All students can expect to take courses such as Advertising Design, Design Technology, Ideation, Identity Design, Interaction Design, and Typography and Layout. Several advanced studios, a Portfolio Capstone and a Graphic Design Internship are also part of the program.
Graduates of the BFA Program at Arkansas State are Art Teachers, Graphic Designers, Studio Artists, and graduate students.
5. Harding University, Searcy, Arkansas

In 1924, two junior colleges, Arkansas Christian College and Harper College, merged their facilities and assets to create a senior college known as Harding University. The school serves just over 4,600 students enrolled in 10 undergraduate degrees in more than 100 academic majors; 14 pre-professional programs; and more than 50 graduate and professional programs, including master's, specialist and doctoral degrees, graduate certificates, and endorsements.
Programs are housed in 10 colleges including the College of Arts and Humanities, home of the Art and Design Department, which offers a BFA and a Minor in Graphic Design (GRDE). Program highlights include challenging class projects, internships, and participation in organizations like the AIGA. Students in the program will take courses such as Color Theory, Design Foundations, Illustration, Motion Design, Photography, Printmaking, Typography, and additional options from the Department of Communication and Paul R. Carter College of Business Administration.
The program also consists of four graphic design lab courses that "explore identity design, packaging, branding, motion design, and conceptual exploration," says the school. Students will also master Adobe Creative Cloud Suite.
Graduates of the Harding BFA in Graphic Design work at advertising agencies, design studios, in-house design departments, interactive & web companies, church design teams, nonprofits, and more.