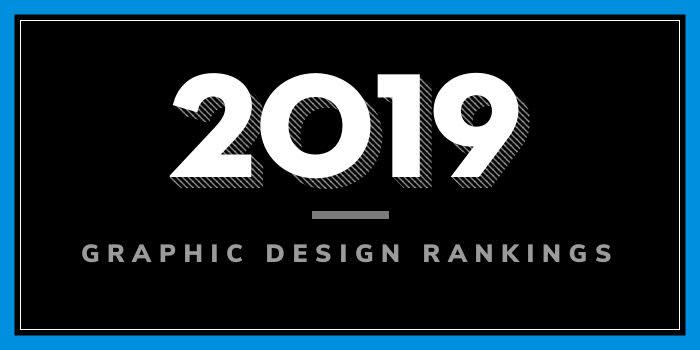 Top 5 Graphic Design School Programs in Colorado - 2019 College Rankings

| Ranking | School | City |
| --- | --- | --- |
| 1 | Colorado State University | Fort Collins |
| 2 | Rocky Mountain College of Art and Design | Denver |
| 3 | Fort Lewis College | Durango |
| 4 | University of Colorado, Denver | Denver |
| 5 | Colorado Mesa University | Grand Junction |
Our 2019 rankings of the top graphic design school programs in Colorado. For an explanation of the ranking criteria, click here.

1. Colorado State University, Fort Collins, Colorado
Founded in 1870 as the Colorado Agricultural College, Colorado State University serves nearly 33,500 students enrolled in more than 250 programs, over 50 minors, and several advising tracks through eight colleges and a graduate school. The College of Liberal Arts houses the Department of Art and Art History, which offers two programs for aspiring graphic designers. Options include a BFA in Art with a Concentration in Graphic Design and an MFA in Graphic Design.
The BFA program requires a minimum of 120 credit hours of study to graduate. Course highlights include Digital Visual Fundamentals, Printmaking I-Intaglio and Relief, Typography and Design Systems, and Advanced Illustration. Students will have the opportunity to complete an internship and completion of a BFA program is also part of the program.
The MFA program emphasizes conceptual problem-solving and technical proficiency. Program highlights include a semi-private studio for the duration of the program, regular discussions with faculty in the areas of graphic design theory, history, and professional practices, and participation in the biennial Colorado International Invitational Poster Exhibition, where students assist in organizing and presenting the event.

2. Rocky Mountain College of Art and Design, Denver, Colorado
Founded in 1936, Rocky Mountain College of Art and Design (RMCAD) offers 16 degree and certificate programs to a population of 760 students in campus/hybrid and online programs. The Graphic Design Program, which leads to a BFA, consists of 123 credit hours including 15 credits in Art History, 30 in Liberal Arts, 18 in Foundations, 48 in Communications Design, and 12 in Studio Electives.
Per the school, "Graphic Design students learn to evaluate research and understand design problems by creating processes for design solutions that can be used throughout their careers." Students will "learn branding, advertising, user-experience, and more—all while building a professional portfolio to prepare for life after" graduation. Other program highlights include interaction with outside design professionals through workshops, presentations, and advanced teaching engagements that "deliver hands-on experiences with real projects," annual award shows used as class assignments, international instructors, and visiting faculty.
Graduates of the program are prepared to launch a career in a variety of design fields including Communications Manager, Creative Director, Digital Project Manager, Multi-Media/Interactive Media Specialist, Production Art Manager, Web Designer, and many others.

3. Fort Lewis College, Durango, Colorado
Founded in 1911, Fort Lewis College serves 3,356 students from 48 states, 170 American Indian tribes and Native Alaskan villages and 17 countries. The school houses a number of departments, which offer dozens of academic programs in all areas. One of the most popular departments is the Department of Art & Design. Here, students can earn a BA in Communications Design. A Minor in Communications Design is also available. 
Students in the BA program will complete 33 credits in the Liberal Arts Core, 54 in the Major, and 15 Elective Credits. Coursework introduces students to the "principles of design, client research, conceptual development and image creation," says the school. Course highlights include 2D Design, 3D Design, Advanced Typography, Advertising Design, Branding Systems, Digital Media, Interactive Design, Portfolio/Campaign Design, and Print Design.
Students will graduate from the program with skills in traditional (logos, branding, publications, packaging, advertising, typography) as well as digital (mobile, websites, online interfaces and user experience) media. "Studio courses, internships and the generation of a professional portfolio prepare students for employment within the advertising and design industry." Possible career paths include Art Director, Design Education, Graphic Designer, Web Designer, and Web Developer.

4. University of Colorado - Denver, Denver, Colorado
Established in 1912, the University of Colorado Denver (UC Denver) serves around 15,000 students enrolled in more than 115 programs across 13 colleges and schools. The College of Arts & Media is home to the Department of Visual Arts (VA), which offers a BFA in Visual Arts with an Emphasis in Digital Design and a Minor in Digital Design.
Per the school, "through an interdisciplinary approach, the Digital Design program produces designers who use technology in innovative ways and understand the cultural impact of digital technologies to produce solutions for branding, advertising, social causes and to solve human problems. Students become highly competent in visual design using a variety of digital media but they are also focused on why design is valuable, using design thinking and user-centered research to solve complex problems."
Course highlights include 3D Motion Design, Design Research, Design Studio, Drawing, Digital Photography, Interactive Media, Narrative and Experience, The Practice of Design, and Three-Dimensional Design. Students will have the opportunity to complete an internship and Design Studio IV: Thesis. The Digital Design programs at UC Denver are offered on-campus only.

5. Colorado Mesa University, Grand Junction, Colorado
Founded in 1925, Colorado Mesa University originally started as a junior college enrolling just 39 students. Today, the school serves more than 11,000 students enrolled in more than 100 majors through 13 departments and three campuses including the main campus in Grand Junction, the Tilman M. Bishop Campus, and the Montrose Campus. The school's Department of Art & Design offers a BFA in Art, a BFA in Graphic Design-Visual Design, and a BFA in Animation, Film, Photography and Motion Design. Minors in Studio Art and Graphic Design are also available.
Per the school, the BFA in Graphic Design-Visual Design is a "professional degree that focuses on intensive work in design supported by a strong foundation of visual art and general studies." Students in the program will engage in intensive studies in design, typography, and web design. Coursework "introduces students to the challenges and rewards of artistic practice while allowing them to experience a broad range of ideas and approaches to design."
Successful Graphic Design graduates will be prepared to enter professions within graphic design including advertising design, corporate design, illustration, package design, web design, and many other related fields.