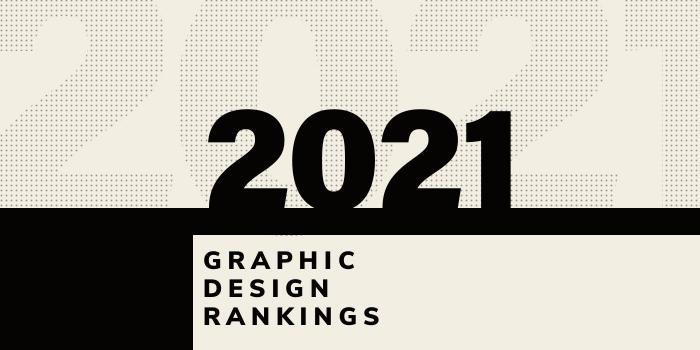 What are the top graphic design school programs in Colorado for 2021?
Top 5 Colorado Graphic Design Schools - 2021 College Rankings

| Ranking | School | City |
| --- | --- | --- |
| 1 | Rocky Mountain College of Art and Design | Denver |
| 2 | Colorado State University | Fort Collins |
| 3 | University of Colorado Denver | Denver |
| 4 | Fort Lewis College | Durango |
| 5 | Colorado Mesa University | Grand Junction |
Our 2021 ranking of the top graphic design school programs in Colorado. For an explanation of the ranking criteria, click here.
1. Rocky Mountain College of Art and Design, Denver, Colorado

Rocky Mountain College of Art and Design (RMCAD) was founded in 1963 by educator and illustrator Philip J. Steele founded Rocky Mountain School of Art. Steele's mission for this proprietary institution in the foothills of Colorado was to build a "community of creatives" that that would instill in all students a passion for creativity, innovation, and a desire for lifelong learning in the fine and applied arts. Today, better known as Rocky Mountain College of Art and Design (RMCAD), the school is considered one of the nation's premier art and design institutions.
Serving more than 1,000 students, RMCAD offers 16 degree and certificate programs available in campus/hybrid and online formats. The Graphic Design Program, which leads to a BFA, consists of 123 credit hours including 15 credits in Art History, 30 in Liberal Arts, 18 in Foundations, 48 in Communications Design, and 12 in Studio Electives.
 "Graphic Design students learn to evaluate research and understand design problems by creating processes for design solutions that can be used throughout their careers," says the school. They learn "branding, advertising, user-experience, and more—all while building a professional portfolio to prepare for life after" graduation.
Other program highlights include annual award shows used as class assignments, international instructors, and visiting faculty. Students also benefit from "interaction with outside design professionals through workshops, presentations, and advanced teaching engagements that "deliver hands-on experiences with real projects."
Graduates of the RMCAD Graphic Design Program are prepared to pursue titles such as Communications Manager, Creative Director, Digital Project Manager, Multi-Media/Interactive Media Specialist, Production Art Manager, Web Designer, and many others.
2. Colorado State University, Fort Collins, Colorado

Founded in 1870 as the Colorado Agricultural College, Colorado State University in Fort Collins (CSU Fort Collins) is part of the three-school CSU System. The school serves around 28,300 students enrolled in more than 250 programs, over 50 minors, and several advising tracks in eight colleges and a graduate school.
The College of Liberal Arts houses the Department of Art and Art History, which offers two programs for aspiring graphic designers—the BFA with a Concentration in Graphic Design, and MFA with a Specialization in Graphic Design.
The 120 credit hour Graphic Design BFA highlights identity and branding, image-making, print and digital media, and professional design practices. Students in the program have the opportunity to gain technical exposure, interact with guest speakers, work on practice-based projects, and complete an internship. Students will also have the opportunity to participate in the organization and presentation the biennial Colorado International Invitational Poster Exhibition (CIIPE)—a core feature of the Graphic Design BFA Program.
Career outcomes for the program include Art Director, Brand Designer, Creative Director, Environmental Designer, Graphic Designer, Illustrator, Interaction Designer, Motion Graphics Designer, Production Designer, Publication Designer, Scene Designer/Illustrator, Storyboard Artist, and more.
The MFA with a Specialization in Graphic Design is a 60-credit, immersive program that "focuses on the artist as an agent of visual communication in society," says the school. With emphasis on conceptual problem-solving and technical proficiency, graduate students are encouraged to create effective artistic expression in various print, digital, or interactive media. Graphic design theory, history, and professional practices are discussed regularly with faculty. Experimental solutions to student created goals are expected from participants in this program.
Other program highlights include a semi-private studio for the entire program and participation in organizing and presenting at the CIIPE. The "successful graduate student will develop an in-depth body of design work for an MFA qualifying exhibition. Students prepare a written thesis to accompany the MFA thesis body of work" and they will "present both their work and written thesis to their graduate committee in their MFA Thesis Defense."
3. University of Colorado Denver, Denver, Colorado

The University of Colorado Denver (CU Denver) began as an extension of the University of Colorado Boulder in 1912. The school became an independent campus in 1973 and one of the four campuses of the University of Colorado System. What began in one building in downtown Denver has grown to more than 125 acres and more than 15,000 students enrolled each year. More than 100 degree and 76 certificate programs are offered in 13 colleges and schools. The College of Arts & Media houses the Visual Arts Department, which offers a BFA and a Minor in Digital Design.
Digital Design is a "screen-based graphic design program integrating aesthetic, creative, and critical thinking with expertise in advanced electronic media," says the school. "Configured as an interdisciplinary art and design laboratory, Digital Design offers a hands-on art school education" in graphic design, branding design, interactive media, motion graphics, and user experience design.
During the final year of the program, students will complete a design thesis project and put the finishing touches on their portfolio.
Digital Design graduates often work as Graphic Designers, Artists and Art Directors for advertising, non-profits, marketing, communication and branding, Game Designers Motion Graphic Artists for film and television, UX and UI Designers, and Video Editors. Digital Design alums currently work in startups, agencies and Fortune 500 firms such as IBM, Mercedes-Benz, JILA, Hewlett Packard, Fruition, Mozilla, Unity, and Crispin Porter + Bogusky.
4. Fort Lewis College, Durango, Colorado

Fort Lewis College (FLC) dates back to 1891, when the Fort Lewis Army Post decommissioned and converted into a federal, off-reservation boarding school. Today, the school is designated as one of six Native American-serving, non-tribal colleges by the U.S. Department of Education. Providing free tuition to Native Americans, the school awards more degrees to this community than any other four-year, baccalaureate-granting institution in the nation - about 26% of all degrees awarded.
Serving around 3,300 students, Fort Lewis College offers undergraduate and graduate programs ranging from Accounting to Theater. Programs are housed in the Schools of Arts & Sciences, Business Administration, and Education. The School of Arts & Sciences houses the Art and Design Department, which offers a Major (BA) and a Minor in Communication Design.
The BA in Communication Design highlights project-based studios and internships, along with classes structured around a variety of topics such as branding, publication design, typography, and web design. Course examples include 2D and 3D Design, Advanced Typography, Advertising Design, Branding Systems, Digital Media, Interactive Design, Print Design, and Visual Communication History. A Portfolio/Campaign Design Capstone allows students to "build a professional portfolio directed at a target audience and discuss professional practices relevant to the field," says the school.
Other program highlights include study abroad opportunities, The Exit Gallery, which showcases student work in individual and group exhibits, and FLC Art Gallery, which hosts exhibits from national, regional, and local artists. All offer unique learning and research opportunities—such as how to create exhibits—allowing students to graduate with experience showing their own original work.
Graduates are prepared for careers such as Advertising Designer, Art Director, Graphic Designer, Identity and Branding Designer, Packaging Designer, User Experience Designer, and Web Designer.
5. Colorado Mesa University, Grand Junction, Colorado

Colorado Mesa University (CMU) started as a junior college in 1925 with just 39 students. Today, CMU serves nearly 11,000 students enrolled in more than 100 different majors and programs at all degree levels. Among the schools Art and Design pathways is a BFA in Visual Design with a Concentration in Graphic Design. A 24-semester hour Graphic Design Minor is also available.
In the BFA program, students engage in intensive studies in design, typography, and website design. Students will also take courses that will help them develop conceptual and critical thinking skills. Course highlights include Design It!, Commercial Typography and Sign Painting, Contemporary Letterpress, Digital Illustration, Digital Painting, Graphic Design, Identity Design, Letterforms and Typography, Screen Printing for Graphic Design, Sketchbook, UX Design, and Website Design.
Students in the program will complete four Illustration courses (Illustration I-IV), Advanced Advertising, and Portfolio Development. Emphasis for the Portfolio course is placed on current industry professional practices including contracts, presentation formats, resume development, and salary negotiations.
Other program highlights include internship opportunities, membership in the student-run MED—an AIGA recognized community of designers in the Graphic Design program at CMU, and the opportunity to participate in the creation of and present at Co|Show—a poster biennial held in the Fall of every odd year.
Graduates of the CMU Graphic Design Program are prepared to pursue a professional career as a Graphic Designer and many others.