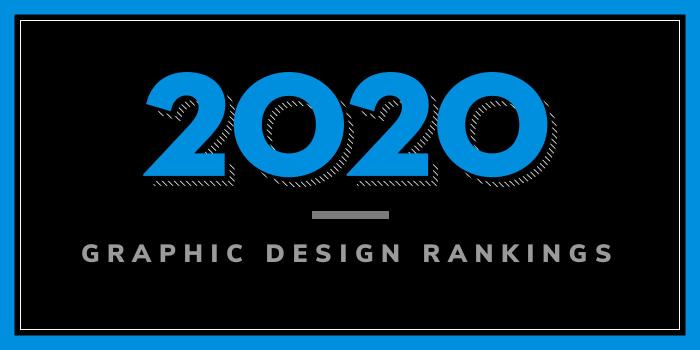 What are the top graphic design school programs in Connecticut for 2020?
Top 5 Connecticut Graphic Design School Programs - 2020 College Rankings

| Ranking | School | City |
| --- | --- | --- |
| 1 | Yale University | New Haven |
| 2 | University of New Haven | West Haven |
| 3 | Central Connecticut State University | New Britain |
| 4 | University of Hartford | West Hartford |
| 5 | University of Connecticut | Storrs |
Our 2020 ranking of the top 5 graphic design school programs in Connecticut. For an explanation of the ranking criteria, click here.
1. Yale University, New Haven, Connecticut

Founded in 1701, Yale University serves more than 12,300 students enrolled in dozens of programs in the areas of art, architecture, divinity, drama, forestry and environmental studies, law, management, music, public health, and more. The school, which houses more than 145 departments and schools, is home to one of the most prestigious fine arts schools in the U.S.
Established in 1869, Yale School Art was the nation's first art school connected with an institution of higher learning. With an enrollment of more than 100 students, the school offers a BA in Art and MFA degrees in Graphic Design, Painting and Printmaking, Photography, and Sculpture. An interdisciplinary Film & Video program is also available.
The BA in Art offers the opportunity for intensive study leading to greater specialization in one or more of the visual disciplines such as Graphic Design, Painting/Printmaking, Photography, and Sculpture. Course highlights include Introduction to Graphic Design, History of Graphic Design, Graphic Design Methodologies, Advanced Graphic Design: Series and Systems, Advanced Graphic Design: History, Editing, and Interpretation, Typography: Expression, Structure, and Sequence, Printmaking, Visual Thinking, and Interactive Design and the Internet. Students in the program will complete a Senior Project Seminar that will allow them to showcase their designs.
The Yale Graphic Design MFA (Yale GDMFA) is a competitive, 60 credit hour program that accepts just 12 students each year and up to six students into the preliminary-year program. MFA applicants are expected to have "substantial and distinguished experience in visual studies and related professional experience," says the school. Students can expect support for their graphic design collections in several ways including, "studio work led by faculty meeting weekly, small five- or six-person thesis groups meeting biweekly, and individual sessions with writing and editing tutors."
Lectures, presentations, and workshops are also part of the program as well as access to "extraordinary" resources including Yale University courses, conferences, films, lectures, museums, and the "extensive" research and rare book collections of Sterling and Beinecke libraries. Students also have a designated workspace in the design studio loft and access to equipment including bookbinding materials, wide format printers, a RISO duplicator, Vandercook press, and workspaces in the School of Art buildings. More resources supporting interdisciplinary projects including motion capture and VR are available at the nearby Center for Collaborative Arts and Media. The Yale Graphic Design MFA takes two years to complete, full-time.
2. University of New Haven, West Haven, Connecticut

The University of New Haven (UNH) was founded on the Yale campus in 1920. The school, which serves 6,800 students from around the globe, offers a BFA in Graphic Design. Administered by the College of Arts and Sciences, the program covers basic design vocabulary, elements of composition and layout, color theory, drawing and photography with a focus on typographic studies, digital illustration and imaging, visual research and cataloging, and using data and information.
Program highlights include networking opportunities with professionals through involvement in AIGA, the College Art Association (CAA) and the Connecticut Art Directors Club (CADC), learning opportunities through visiting designers and lecturers, and the opportunity to join on-campus clubs, such as the Graphic Arts Club, the Photography Club, and Art from the Heart. Students will create and polish their portfolios, build a professional identity and practice, and gain hands-on experience during the internship course. A Senior Thesis is also part of the program.
Graduates of the BFA in Graphic Design at UNH will be prepared to pursue a career as an art director, a product designer, a marketing manager, or a multimedia artist. Some graduates go on to start their own creative agencies.
3. Central Connecticut State University, New Britain, Connecticut

Founded in 1849 as the New Britain Normal School (a teacher-training facility) Central Connecticut State University (CCSU) is Connecticut's oldest publicly supported institution of higher education. Serving 12,500 students, CCSU is the largest university within the Connecticut State Colleges and Universities system. The school offers more than 100 undergraduate majors in more than 80 fields of study, along with 40 graduate academic fields of study.
Programs are offered through the Schools of Business; Education & Professional Studies; Engineering, Science & Technology and Graduate Studies, plus the Carol A. Ammon College of Liberal Arts & Social Sciences—home of the Graphic Design Department. Here, students can earn a BA in Graphic Information Design or an MA in Information Design.
The school says the BA program "provides professional instruction in the areas of Graphic Design, Digital Design, Website Design, Interactive Multimedia Design, History of Design, 3-D and Animation." The MA program "provides professional instruction in the areas of Advanced Graphic and Information Design Theory, Design Practice, Research for Graphic Information Design, History of Design, and Interactive Multimedia Design."
Upper level undergraduate students may apply to participate in the Department's, for credit, Graphic Design Internship experience with a professional Graphic Design Studio, Advertising Agency, Publisher (print or web), Corporate Design Department or Multimedia Design Company. The internship is required at the graduate level.
Upper level students may apply to participate in the Department's "award winning," for-credit, student-operated full-service design studio. The Central Design Studio, under faculty supervision, provides design services to selected real world clients. Design projects include print, web design, digital illustration, 3D design, and more. 
4. University of Hartford, West Hartford, Connecticut

Founded in 1957, University of Hartford (UHart) serves around 7,000 students enrolled in 100+ undergraduate programs and 64 graduate programs through seven colleges and schools. Hartford Art School offers a BFA in Visual Communication Design (VCD). Students in the program "learn how to design static and interactive work, which can include motion graphics, product packaging, advertising pieces," and more says the school. "Classes on design theory, methods, and history align with practical work with real clients" by the time students reach their senior year.
After the foundation year, the BFA program guides students through a series of independent studios and design intensives. Students must complete 77–80 studio credits for the major, plus 45–46 academic credits. They must also complete a sophomore and junior review as a part of their inclusion in the program. Course highlights include Issues in Design, Image Making and Meaning, Sequential Graphics, Experimental Typography, Design Systems, and Special Topics.
Internships are an integral part of the program, as are the real clients who work with students in the School's Civic Design class. In the student's senior year, they will display their work in a networking event, which is heavily attended by design professionals who are often looking to hire new talent. The VCD major has an exceptional job placement rate, with students entering the workforce with both a rich portfolio and a strong alumni network on their side.
5. University of Connecticut, Storrs, Connecticut

The University of Connecticut (UConn) was founded in 1881 by brothers Charles and Augustus Storrs under the name Storrs Agricultural School (SAS). At the time, SAS was a two-year vocational school, which eventually became Storrs Agricultural College, and began officially admitting women. Today, UConn serves more than 32,000 students enrolled in 113 majors, 90 research and professional practice fields of study, and six professional degree programs across 14 schools and colleges.
The School of Fine Art houses the Department of Art and Art History, which offers a BFA in Studio Art with a Graphic Design Concentration. Per the school, "Courses in Graphic Design build upon a sequence of six upper-level courses in the area. The curriculum thus includes direct studies in design (20-25% of the total program); other courses in art and design, (20-30%); studies in art and design history (10-15%); general studies and electives (25-35%). Studies in the major area and related courses total 60-65% of the curriculum."
Sample courses for the program include Communication Dynamics, Design Center Studio, Interactive Design, Motion Graphics, Process and Thinking, Publication Design, Relational Design, Survey, Typography, and Visual Systems. Oher program highlights include access to libraries, studio space, and up-to-date technology, and the opportunity to develop a special project in advanced studio art, participate in field trips on special topics, and complete a studio internship in a commercial design studio, agency or related work.