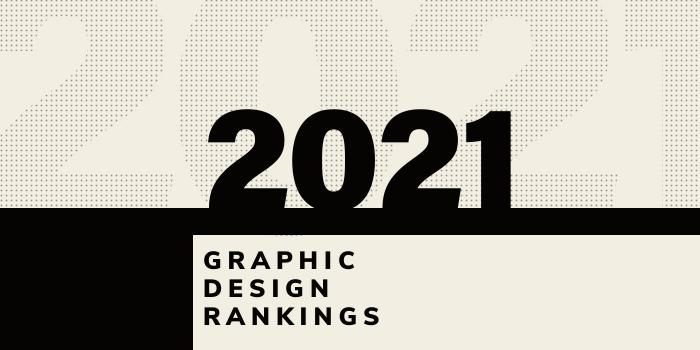 What are the top graphic design school programs in Florida for 2021?
Top 5 Florida Graphic Design Schools - 2021 College Rankings

| Ranking | School | City |
| --- | --- | --- |
| 1 | Ringling College of Art and Design | Sarasota |
| 2 | University of Florida | Gainesville |
| 3 | Full Sail University | Winter Park |
| 4 | University of Central Florida | Orlando |
| 5 | University of Miami | Coral Gables |
Our 2021 ranking of the top graphic design school programs in Florida. For an explanation of the ranking criteria, click here.
1. Ringling College of Art and Design, Sarasota, Florida

Founded in 1931, Ringling College of Art and Design (RCAD) is a collaboration between Dr. Ludd M. Spivey, president of Southern College (now Florida Southern College), and circus baron, John Ringling. On opening day, the school had just 75 students and 111 course offerings. Today, RCAD serves more than 1,600 students enrolled in BFA degrees in eleven disciplines and BA degrees in two. A number of Minors are also available.
Students in all programs benefit from RCAD's "rigorous curriculum" that the school says "employs the studio model of teaching and immediately engages students through a comprehensive program that is both specific to the major of study and focused on the liberal arts." Other highlights include visiting artists from major studios such as Blue Sky Studios and DreamWorks, focused internship opportunities, and the chance to work with local businesses (and at the school's in-house design firm known as The Design Center) on real-world projects.
For aspiring graphic designers, RCAD offers a BFA and a 15 credit hour Minor in Graphic Design. Launched in 1980, the Graphic Design program allows students to collaborate with other artists such as copywriters, developers, illustrators, photographers, and printers "to make their ideas a reality," says the school. Course highlights include Contemporary Design Culture, Design & Typography, Drawing & 2D Design, Drawing & 3D Design, Interactive Design, New Media Design, and Visual Persuasion. For Course GDES 491, students have three options: Design Center, an Internship, or Graphic Design Elective.
RCAD internships have led to many full-time employment opportunities. Graduates have been hired by companies such as Arc Worldwide, Facebook, Google, Instagram, Leo Burnett, Microsoft, Nickelodeon, Saatchi & Saatchi X, Studio BCC, Walt Disney Imagineering, Wieden + Kennedy, and many others.
2. University of Florida, Gainesville, Florida

Founded as Gainesville Academy in 1858, the University of Florida (UF) opened with just a few students. Today, the school sits on a 2,000-acre campus with more than 900 buildings, including the first Leadership in Energy and Environmental Design (LEED) Platinum-certified building in the state of Florida.
UF serves 56,570 students, making it one of the largest schools in the U.S. Programs include 30 certificates, 100 undergraduate majors, and 200 graduate programs in 14 colleges and schools, including the College of Arts.
Established in 1925, UF College of the Arts offers fully accredited schools of Art and Art History, Music, Theatre and Dance along with the Center for Arts in Medicine and the Digital Worlds Institute. The School of Art and Art History offers a BFA in Graphic Design, an MFA in Design and Visual Communications (MxD), and a 15 credit hour Graphic Design Certificate.
The BFA is a limited-access program "built around a core of design thinking, design process, and creative investigation," says the school. "Students learn how to be creative, conceptual, and process-oriented in addition to aesthetically and technologically sophisticated." Graduates are prepared to seek positions in branding, experience, UX/UI, and other areas of design.
The MFA in Design and Visual Communications is "activated through the MxD Lab, engaging Florida" as the programs "laboratory." The MFA MxD has two- and three-year options that consist of 60 credits total (terminal degree). Courses include electives, practica, seminars, and studios. Elective course highlights include Area Methods: Rotating Topics, Creativity and Health: Foundations of the Arts in Medicine, Creativity in Entrepreneurship, Global Entrepreneurship, Seminar in Museum Studies, and Social Entrepreneurship.
A 15 credit hour MFA Creative Project is also part of the program as well as the option to complete a Practicum course. The self-directed and designed Creative Project allows students to focus in any area of Design and Visual Communications. The Practicum provides the opportunity to conduct research and practice in partnership with an approved organization. Students will work on projects for cultural, economic and social development in partnership with the community, organization, and/or other disciplinary experts.
Graduates of the Graphic Design and Visual Communications Programs at UF work in all areas of design in the US and abroad. Some have launched their own design studios. Some companies where UF alumni work include Apple, Facebook, Fossil, IBM, JetBlue, Kate Spade, Miami Heat, Microsoft, R/GA, Twitter, Verizon, Viacom, Walt Disney Imagineering, and West Elm.
MFA alumni are also qualified to pursue both professional practice and academic careers. Recent MFA alumni are working at Google and L'Oréal, and teaching at Auburn University, Ball State University, Illinois State University, Northern Alabama University, The University at Buffalo, University of Alabama at Birmingham, University of Colorado–Boulder, and the University of Florida.
3. Full Sail University, Winter Park, Florida

Established in 1979, Full Sail University offers AS, BS, BFA, MS and MFA degrees in the Arts, Entertainment, and Media. Graduate certificates are also available. The school serves approximately 15,000 students at a campus located just 35 minutes from downtown Orlando and Universal Studios.
Program options for aspiring graphic designers include a BS in Graphic Design that can be completed online in 29 months or on campus in 20.
Graphic Design students will "sharpen" their eye for "aesthetics through projects, critiques, and the study of popular culture," says the school. In addition to technical proficiency and creative development, the program will help students "hone real-world skills such as media integration, advertising, and branding." Course highlights include Concepts in Advertising, Creative Branding Experience, Digital Audio and Video, Digital Publishing, Graphic Web Design, Interactive Media Design and Usability, Logos and Symbols, Media Integration, and Technology in the Entertainment and Media Industries.
Students will also take a four credit hour career readiness course, two professional development seminars, and seven project and portfolio courses. Graduates are prepared to enter the field or enroll in Full Sail's Media Design MFA Program.
Offered online, the program highlights areas such as Brand Development, Defining Client Needs, Design Integration, Design Strategy, Effective Copywriting, and Organizational Structures. The Media Design MFA takes just 12 months to complete.
4. University of Central Florida, Orlando, Florida

In 1968, University of Central Florida (UCF) opened in as Florida Technological University with less than 2,000 students. The first graduating class consisted of 423 students, and the school granted its first doctoral degree in 1977. Today, UCF leads all universities in Florida in conferring more than 17,000 degrees a year. Serving nearly 72,000 students, the school is also the largest university by enrollment in Florida and one of the largest universities in the nation.
UCF offers 103 bachelors and 91 master's degrees, 31 research doctorates, three professional doctorates, and three specialist degree programs in 13 colleges. The College of Arts and Humanities at UCF houses the School of Visual Arts & Design (SVAD), which offers an Emerging Media BFA with a Graphic Design Track. The College of Sciences, UCF's largest college, houses the Nicholson School of Communication and Mass Media, which offers an Emerging Media MFA with a Studio Art and Design Track.
SVAD offers an additional program (Studio Art) that allows students to specialize in related areas such as Book Arts, Drawing, Drawing and Illustration, Drawing and Printmaking, Photography, and Type and Design. The specialization is 18 credit hours and majors may pursue a BA or BFA degree.
Students in the two-year cohort Graphic Design Track will "integrate the multiple domains of art, storytelling, and technology," says the school. The program is designed to "provide a solid foundation in techniques and theory in one focused area of competence, as well as a broad understanding of related disciplines including arts, humanities, and technology. The program also offers extended experience in working in multidisciplinary teams on realistic problems."
Students will master the skills needed to produce typographic and publication designs, identity systems, packaging, film and broadcast graphics, posters, as well as interactive and web design. "Throughout the program, students work on developing their professional portfolio, which culminates in the two senior year advanced Graphic Design courses."
The MFA is a three-year, 60 credit hour program that focuses on "the development of a concept driven body of related works vis sustained studio practice." Students will study contemporary studio practices, such as performance art, installation, experimental time-based media, and fine arts. Graduates of the program will be "prepared to pursue active careers in the professional and academic arts. They will have developed a refined studio practice that provides them with the skills to find recognition and acclaim through presentations, exhibitions, conferences and performances in the contemporary art world."
5. University of Miami, Coral Gables, Florida

Founded in 1925, University of Miami is a private research university that serves more than 17,000 students from around the world. More than 100 majors and programs are offered in 11 colleges and schools, including the College of Arts and Sciences—home to the Department of Art and Art History. Here, students can earn a BFA with a Concentration in Graphic Design/Multimedia.
Students in this interdisciplinary program may choose a secondary Concentration such as Photography/Digital Imaging or Printmaking and all students automatically minor in art history. Course highlights for the program include 3D Design, Drawing, Electronic Media, History of Graphic Design, and Modern Art.
Other program highlights include a curriculum "enhanced by Power Macintosh computer labs and spacious work areas," says the school, along with internship opportunities in Miami and across the U.S.
Graduates of the Graphic Design BFA program work as creative directors and designers in the advertising and film and video industries, for PR firms and publishers, at web design studios, and more.