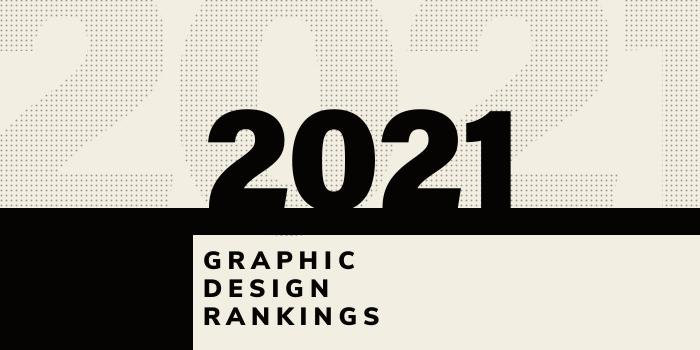 What are the top graphic design school programs in Georgia for 2021?
Top 5 Georgia Graphic Design Schools - 2021 College Rankings

| Ranking | School | City |
| --- | --- | --- |
| 1 | Savannah College of Art and Design | Savannah |
| 2 | University of Georgia | Athens |
| 3 | Georgia State University | Atlanta |
| 4 | Kennesaw State University | Kennesaw |
| 5 | Georgia Southern University | Statesboro |
Our 2021 ranking of the top graphic design school programs in Georgia. For an explanation of the ranking criteria, click here.
1. Savannah College of Art and Design, Savannah, Georgia

Founded in 1978 in a renovated armory, Savannah College of Art and Design (SCAD) has grown into a multi-campus art college with locations in Savannah and Atlanta, Georgia, Hong Kong, and Lacoste, France. The school, which serves more than 15,000 students from all 50 states and more than 100 countries, offers more than 40 majors and over 75 minors. This is more degree programs and specializations than any other art and design college.
SCAD also offers more graphic design programs than just about any other school in our rankings. Options include BA, BFA, MA, and MFA degrees in Graphic Design and Design Management MA and MFA programs. A Minor in Graphic Design is also available.
All programs highlight Entrepreneurship, User Experience and Interface Design (UX/UI), Mobile Technology, and Product Packaging. Students have the opportunity to declare a double major in the areas of Advertising, Branded Entertainment, Illustration, Motion Media Design, Sequential Art and more, and access to Minors such as Advertising and Branding, Advertising Copywriting, Mobile and Interactive Design, and Motion Media Design. Students may complement their degree with a Certificate in Digital Publishing as well.
All graphic design students will "learn how to weave entrepreneurship and modern technology with product and user-centered design," says the school. They will "learn from titans of the industry at Airbnb, Google, Hasbro, and more" Students will also "gain an all-access pass to leading-edge resources and star-studded signature events like SCADstyle, attended by luminaries from global art, fashion, and modern design."
The Graphic Design programs and Minors are offered in Atlanta, Savannah, and online via eLearning. The Design Management MA is offered at Savannah and online, and the MFA is offered in Savannah.
SCAD graduates are prepared to join elite agencies, multinational companies, or start their own businesses as they lead branding, visual marketing, interactive media, and immersive campaigns. Graduates work at top companies around the globe including Apple, IBM, Ralph Lauren, Under Armour, Verizon, and many others.
2. University of Georgia, Athens, Georgia

Established in 1785, University of Georgia (UGA) is the state's flagship institution. The university's 17 colleges and schools enroll more than 38,000 students and offer 370 fields and areas leading to the bachelor's, master's, specialist education, professional, or PhD degree.
The Lamar Dodd School of Art house the Art Program, which offers a BFA in Art with Concentrations in Graphic Design, Printmaking & Book Arts, and ArtX: Expanded Forms. An Interdisciplinary Art & Design A.B. (BA), a Minor in Studio Art, and MFA degrees in ArtX and Printmaking & Book Arts are also available.
ArtX MFA students gain experience in computer and web-based art, computer-operated fabrication, digital photography, digital video, durational installation, performance, robotics, and sound. The Printmaking & Book Arts MFA allows students to "develop technical competence in the diverse skills associated with most major fine-art printmaking processes," says the school. "Such processes include intaglio, relief, screen printing, digital printing, letterpress, book arts, papermaking, and lithography."
All BFA degrees include the Studio Art Core, comprised of a yearlong survey of art history, introductory-level studio foundations, secondary-level ideation and methodologies, and upper-level interdisciplinary thematic studio and professional practice courses. The Graphic Design pathway stresses "a strong grounding in design and communication fundamentals like typography, information hierarchy, concept development, and visual exploration."
Course highlights include Advanced Typography, Design Professional Practices, Environmental Graphic Design, Graphic Systems, Intro Photo & Image Culture, Thematic Inquiry in Contemporary Art, Type & Image, and Visual Narrative Systems. Elective options provide the opportunity to study Character Design, Trend Spotting, and UX Design Research, as well as Advanced Illustration, Data Visualization, and Topics in Digital Platforms & Dynamic Media.
Students interested in adding a Track have options such as Art, Design & Architectural History, Communications & Media, Cultural Studies, Interaction & Computing, Marketing & Strategy, and Studio Art & Design. Students also have access to a large study abroad program that offers experiences on all seven continents along with UGA campuses in Costa Rica, Central America, Cortona, Italy, and Oxford, England.
Graduates of the BFA and MFA programs at UGA have landed positions with companies such as Aveda, Bustle.com, CNN & Turner Broadcasting, IBM Design, Facebook, Free People, Gensler New York, Inc. Magazine, and Metropolitan Museum of Art.
3. Georgia State University, Atlanta, Georgia

Founded in 1913, Georgia State University (GSU) is a public research institution that serves more than 54,000 students across six campuses. The school offers over 250 degree programs in 100 fields of study at the Atlanta Campus—the widest variety in the state. Programs are offered in 11 colleges and schools, including the College of the Arts, which houses the Ernest G. Welch School of Art & Design—home of the Graphic Design BFA and MFA Programs.
Course and topics taught include Introduction to Graphic Design, Typography, Print and Editorial Design, Interactive Design, Design for Education, Graphic Design in Popular Culture, Internship in Graphic Design, Motion Design and Timed Media, Corporate Identity Design, Graphic Design through Advertising, Professional Practices in Graphic Design, and Specialized Applications of Graphic Design.
Other program highlights include area-specific, merit scholarship opportunities, year-round exhibitions in the Welch School Galleries & student-run galleries, the Visiting Artist & Scholar Lecture Series, which attracts speakers from around the country and world, 24-hour studio and building access, and student labs and the Creative Media Center (CMC), with camera equipment, Wacom tablets, and other electronic items.
MFA Program highlights include one-on-one mentorship with faculty, individual, dedicated studios in and 24-hour access to the shared studio spaces, full tuition waivers and monthly stipends as part of assistantships, and access to competitive fellowships, including the premium Welch fellowships. The fellowships fund students for the entire three years of study, in addition to the students' regular stipend and full tuition waiver.
Graduates of the GSU Graphic Design Programs are prepared for careers in Advertising and Marketing, Art Education, Contemporary Art, Design and Art Entrepreneurship, and many others. Alumni work as Art Administrators, Art Directors, Creative Directors, Curators, Graphic Designers, Multimedia Artists, Web Designers, and more.
4. Kennesaw State University, Kennesaw, Georgia

Chartered in 1963, Kennesaw State University (KSU) is a member of the University System of Georgia—the third-largest university in the state, and one of the 50 largest public institutions in the U.S. The school serves more than 41,000 students enrolled in more than 170 undergraduate, graduate, and doctoral degree programs in 11 colleges on two campuses (Kennesaw and Marietta).
The School of Art and Design (SOAAD) serves 1,000 students enrolled in more than a dozen programs at all degree levels. The Art BFA offers a Graphic Communications Concentration that requires 120 credit hours of study, including six credit hours of Free Electives. Course highlights include Advertising and Packaging, Design Practicum, Electronic Illustration, Motion Graphics, Pre-Press, Publication Design, Typography, and Web Design for Artists.
In the final year of the program, students will complete a Senior Portfolio and Applied Project. An optional internship is also part of the program.
5. Georgia Southern University, Statesboro, Georgia

Founded in 1906, Georgia Southern University serves nearly 27,000 students across three campuses including Statesboro, Armstrong in Savannah, and Liberty in Hinesville.  Georgia Southern is the state's largest and most comprehensive center of higher education south of Atlanta, offering approximately 140 different bachelor's, master's, and doctoral degrees in eight colleges.
The College of Arts and Humanities houses the Betty Foy Sanders Department of Art, which offers a Minor in Graphic Design and a Minor. The Minor requires 18 credit hours, including nine hours of required courses and nine hours of electives. Course highlights include Digital Art and Design Foundations, New Media Design, Typography, Visual Thinking in Graphic Design, and Web Page Design.
The BFA in Graphic Design requires 124 credit hours of study, including 33 hours in the Concentration. Course highlights include 3D Animation, Advance Placement Studio, Design Systems, Digital Art and Design Foundations, Digital Dimensions, Graphic Design Methods, New Media Design, Print, Paper, Book Arts: Introduction, Professional Practices, Typography, and Visual Thinking in Graphic Design.
Other program highlights include a Graphic Design Portfolio course, Graphic Design Internship, and access to several Mac computer labs, a photography studio with green screens, SLR digital cameras, and plotters and printers — all housed in the Georgia Southern University Arts Building.