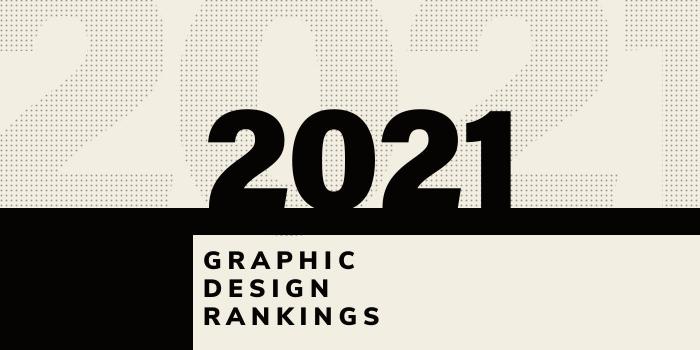 What are the top graphic design school programs in Indiana for 2021?
Top 5 Indiana Graphic Design Schools - 2021 College Rankings

| Ranking | School | City |
| --- | --- | --- |
| 1 | Purdue University | West Lafayette |
| 2 | Indiana University | Bloomington |
| 3 | Indiana University-Purdue University Indianapolis | Indianapolis |
| 4 | University of Notre Dame | Notre Dame |
| 5 | Ball State University | Muncie |
Our 2021 ranking of the top graphic design school programs in Indiana. For an explanation of the ranking criteria, click here.
1. Purdue University, West Lafayette, Indiana

Purdue University began classes in 1874 with just six instructors and 39 students. Today, the school serves a record 45,869 students, including 34,920 undergraduates, just under 18,000 of whom are Indiana residents. Purdue also has one of the largest enrollments of international students in the nation.
More than 200 majors and hundreds of graduate programs are offered in 10 colleges and schools + Purdue Polytechnic Institute. The College of Liberal Arts houses the Patti & Rusty Rueff School of Dance, Art, and Performance, home of the Department of Design. Here, aspiring graphic designers can earn a BFA or MFA in Visual Communications Design (VCD).
Areas of study covered for the BFA in VCD include Color Design, Graphic Design, New Media, Packaging, Posters, Typography, and Web Design. Students in the program "will work on a series of problem-based visual assignments to build their visual message design and experience design skills," says the school. Before advancing to upper-level design, sophomore students must pass a selective portfolio review.
Upon passing, junior (and senior year) students will "experience immense mentoring, skill development, and an abundance of student opportunities from competitions, exhibitions, internships, and extracurriculars."
Graduates of the program often find themselves in various Junior and Senior roles, as well as, Associate, Coordinator, Director, Manager and Specialist positions. Alumni hold positions in many branches of design such as Art Direction, Branding Design, Design Education, Graphic Art, Graphic Design, Independent Graphic Design Consulting and Operations, Marketing Communications, Packaging Design, and Web and Multimedia Design.
The MFA in VCD has two options: Thesis (66 credits) and Non-Thesis (60 credits). Both options offer teaching assistantship opportunities and courses in advanced color design, critical theory, design methodology, history, information design, posters, research methods, typography, web communications, and more. In the third year of both programs, after passing a qualifying review, students will focus on research and production of their MFA exhibition and thesis/non-thesis work.
At the end of the program, successful students will present a public gallery talk about their research during their MFA exhibition.
2. Indiana University, Bloomington, Bloomington, Indiana

Indiana University Bloomington (IU Bloomington) was founded in 1820 as The Seminary. The school became Indiana College in 1828 and Indiana University in 1838. Today, Bloomington is the largest and oldest Indiana University campus, serving more than 40,000 students of the systems 90,090 students.
IU Bloomington has more than 200 undergraduate majors divided among 12 schools and 400+ graduate degrees in The University Graduate School. The Eskenazi School of Art, Architecture + Design (SOAAD) offers 14 areas of study from Apparel Merchandising to Graphic Design to Sculpture.
SOAAD has three degree pathways for aspiring graphic designers: the Studio Art BA, BFA, and MFA. The undergraduate programs cover theory, process, and application. Students in the programs "learn fundamental value of typography, imagery, grids, systems, and more in the course of creating everything from posters and logos to apps and other digital media," says the school. The BA requires 39 credit hours in studio and at least 12 credit hours in art history and students in the BFA program must complete at least 62 credit hours in studio and at least 12 credit hours in art history as well. 
Other program highlights include creative collaboration with teams of artists and designers, nationally and internationally recognized visiting artists through the McKinney Visiting Artist Series, volunteer opportunities, and access to The Letterpress Studio, which has more than 50 years of history. Internship opportunities are also available.
Previous studio art majors have interned with companies and organizations such as 4Art Inc., Gallery, BlueLine Media Productions, Indiana University Eskenazi Museum of Art, Kala Art Institute, Mediaworks Advertising, , Morningstar, Inc., Shanghai Media Group, and Urban Outfitters. Students may choose to work in apprenticeships with independent artists or craftspeople, and they have the opportunity to work with departments on campus or for local businesses.
BFA and MFA students are provided their own individual work areas, with separate shared studio spaces. The MFA studio is adjacent to the Letterpress Studio and spaces are "equipped with white boards for brainstorming and collaborative work." Graduate students must complete 60 credit hours at the graduate level.
BA and BFA graduates work in all areas of media and graphic design, and MFA alumni go on to become "esteemed professors, artists, researchers, and creative professionals all over the world."
3. Indiana University-Purdue University Indianapolis, Indianapolis, Indiana

Established in 1969, Indiana University-Purdue University Indianapolis (IUPUI) serves 29,390 students enrolled in 450 undergraduate, graduate, and professional programs in 19 distinct schools and colleges. Herron School of Art + Design houses the Visual Communication Design Program (VCD), which has BFA, MFA, and Minor options.
The program "provides students with a deep understanding of the design process, the ability to work collaboratively, and the skills that are essential for a successful career in design," says the school. Students in all options have access to eight visual communication design studios that "encourage a team-driven approach to projects." VCD students also have access to "research and studio spaces including the Think It Make It Lab, woodshops, photo lighting studios, book arts studio, and the Herron Art Library."
The BFA consists of 125 credit hours of study, the Minor is 18 credit hours, and the MFA requires 60 credit hours to graduate. The Minor covers basic skills, print production and web design, typography, and visual narrative, "in the core fields of applied design." Students in the program will "also learn about design craftsmanship and excellence in handmade or digital work." The program is designed to "serve students who wish to acquire marketable skills complementing their primary degree program, whether in fine arts or in other degree programs outside of Herron." Note that a Minor in Book Arts is also offered.
BFA in VCD course highlights include 2D and 3D Design, Building & Making, Image & 4D Studio, Designing for People-Centered Experiences, Design Methodology, Making Meaning, Studio Art & Technology, and Type & Image. BFA students will also take Production: Digital Design Outcomes and Print Design Outcomes and they will complete the Senior Capstone and Portfolio Courses as well as a required internship.
Careers for graduates of the VCD BFA Program include Art Director, Book Designer, Brand Strategist, Exhibit or Environmental Designer, Graphic Designer, Interactive Designer, Mobile App Designer, Motion Graphics Animator, Typeface Designer, and User Experience Designer.
The MFA requires a thesis and successful completion of courses such as Collaborative Action in Research Design, Design Methods for Prototyping, Design Thinking, Intro Design Thinking for Tackling Wicked Problems and Sensemaking and Leadership in Design Education. Students in the program will attend seminars, method courses, and collaborative action research courses, and work with a variety of professionals and community partners on and off campus to gain hands-on experience.
Graduates of the program have been hired by companies such as Airbnb, Amazon, Chase Bank, ExxonMobil, Facebook, Google, Humana, Salesforce, Texas Tech University and many others.
4. University of Notre Dame, Notre Dame, Indiana

Founded in November 1842, University of Notre Dame offers global experiences to enhance the schools 75 undergraduate programs and more than 20 graduate programs. Nearly 50 international study programs are available along with a network of 11 Global Gateways and centers in some of the world's top cities.
Degree programs at the University of Notre Dame are offered in eight colleges and schools and to a student population of nearly 12,700 students. The College of Arts and Letters houses the Department of Art, Art History & Design, home of the Design Division, which offers degree programs leading to the BA, BFA, and MFA degrees in Design. Degree Concentrations in the Division include Industrial Design and Visual Communication Design.
The BA in Visual Communication Design (formerly Graphic Design) requires 36 hours of coursework (or 12 courses). The program is "suited to students who wish to double major or desire to create a custom experience combining visual communication design with art, art history, marketing, psychology, athletics…and more," says the school. The BFA degree requires 66 hours of coursework (or 21 courses) in the major area and affords "a larger portfolio due to considerably more design studio experiences."
BFA candidates also have the opportunity to pursue a year long, self-driven thesis project.
Students in both programs can expect to take courses such as 2D and 3D Foundations, Art History, and Drawing. Seminars are part of the programs as well as study abroad in London or Rome. Internships at design firms in the Chicago area and across the country are also available.
Graduates of the Graphic Design Programs at University of Notre Dame have a wide variety of career opportunities from advertising to web design. Graduates hold positions such Animator, Book Designer, Environmental Graphic Designer, Experience Design, Illustrator, Interaction Designer, Type Designer, and Web Designer.
5. Ball State University, Muncie, Indiana
Ball State University (BSU or Ball State) was established in 1918 as the Indiana State Normal School Eastern Division. The school serves more than 22,000 students enrolled in over 300 programs in nine colleges. The College of Fine Arts at Ball State houses the School of Art, which offers 12 undergraduate programs and two master's degrees. Programs for aspiring graphic designers include a BFA in Art - Visual Communication (Graphic Design) or a BA/BS in Graphic Arts Management (GAM).
The BFA consists of 60 credits in Visual Communication. Course highlights include Design: Computer for Visual Communication/Graphic Design, Digital Fabrication, Intermedia: Experimental Video, Photography: Fine Art Digital Imaging, Printmaking: Serigraphy, and Web Design: Frameworks, Libraries and Interactivity. Students will complete Design: Practicum OR Design: Senior Thesis OR School of Art Internship.
BSU's Studio 165+ student design firm supplements courses for the program and provides the opportunity to gain professional experience. In addition to work experience, graduates will leave the program with a professional-quality portfolio.
Classes for the Graphic Arts Management Program cover topics such as commercial printing and publishing; computer applications for creative and managerial functions; prepress, estimating, and printing management; printing materials and equipment, and quality control and production control systems. A Minor in Business is required for this program and students will complete an immersive learning project that will allow them to collaborate with students in other departments.
Graduates of the GAM Program work for advertising and marketing firms, ink companies, packaging businesses, paper mills, prepress firms, printing corporations, publishers, and specialty printers.