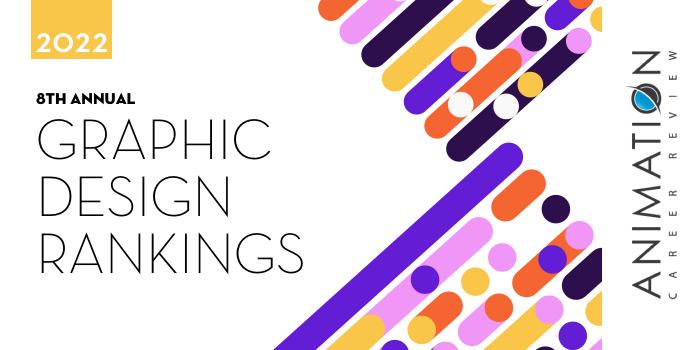 What are the top Indiana graphic design schools for 2022?
Top 5 Graphic Design School Programs in Indiana - 2022 College Rankings

| Ranking | School | City |
| --- | --- | --- |
| 1 | Indiana University-Purdue University Indianapolis | Indianapolis |
| 2 | Indiana University | Bloomington |
| 3 | Ball State University | Muncie |
| 4 | Purdue University | West Lafayette |
| 5 | University of Notre Dame | Notre Dame |
Our 2022 ranking of the top graphic design school programs in Indiana. For an explanation of the ranking criteria, click here.
1. Indiana University-Purdue University Indianapolis (IUPUI), Indianapolis, Indiana

The Herron School of Art + Design (Herron) at Indiana University-Purdue University (IUPUI) houses eight visual communication design studios, the Think It Make It Lab, and research and studio spaces such as the book arts studio, woodshops, photo lighting studios, and the Herron Art Library. Students in the Herron Visual Communication Design (VCD) Program have access to all Herron facilities as well as dedicated individual spaces within larger studios for undergraduates, and private studios for graduate students. Graduate students also have access to a separate conference room for seminars.
Leading to a BFA, the undergraduate VCD Program at IUPUI consists of 125 credit hours. Course examples include Type and Image, Production: Print Digital Design Outcomes, Image & 4D Studio, Designing for People-Centered Experiences, Visual Communication II: Design Methodology, Studio Art & Technology, Typography, and Making Meaning. Students in this professional degree program will complete six design labs (including two advanced labs) and a Professional Practice Internship. To enhance the degree, students can add a Book Arts, Art History or Studio Art & Technology Minor. 
The graduate VCD Program at IUPUI was established in 2007. Leading to an MFA, this intensive program consists of collaborative external projects with the City of Indianapolis and other entities, and on-campus research projects in collaboration with professors and peers. During the course of the program, which takes two years to complete, students will take Collaborative Action Research in Design 1-6 (two courses each semester).
Other course examples include Intro Design Thinking for Tackling Wicked Problems and Sensemaking, Design for Ideating, Leadership in Design Practice, Introduction to Human Factors in Design, and Design Methods for Prototyping. VCD MFA students will have the opportunity to complete several interdisciplinary electives.
In the final year of the IUPUI VCD MFA Program, students will complete four courses leading to a final project/thesis.
Graduates of the Indiana University-Purdue University Indianapolis Visual Communication Design Programs are Graphic Designers, Art Directors, Interactive Designers, Package Designers, User Experience Designers, Creative Directors, Brand Managers and Strategists, Mobile App Designers, and Exhibit Designers, among others. They work at Mayo Clinic, Amazon Web Services, ExxonMobil, Chase Bank, Airbnb, Humana, Google, Salesforce, Texas Tech University, OurHealth, and many others.
Indiana University-Purdue University Indianapolis is accredited by the Higher Learning Commission (HLC). Indiana University (est. 1820) and Purdue University (est. 1869) merged in 1969 to create what is known today as Indiana University-Purdue University Indianapolis (IUPUI). The school serves 27,690 students enrolled in more than 550 degrees and majors in 17 degree-granting schools.
2. Indiana University, Bloomington, Bloomington, Indiana

The Eskenazi School of Art, Architecture + Design (SOAAD) at Indiana University Bloomington (IU Bloomington) houses a Studio Art Program with BA, BFA, and MFA pathways that allow students to concentrate in Graphic Design. Students in all pathways have access to state-of-the-art facilities such as Student Technology Centers, the Digital Printing Lab, and The Letterpress Studio.
Part of SOAAD since the 1960s, The Letterpress Studio houses resources such as Vandercook presses, a bookbinding press, foil stamper, guillotine paper cutter, and wood and metal fonts. BFA and MFA students also have access to individual workspaces, with separate shared studio spaces. All SOAAD students benefit from the McKinney Visiting Artist Series, which consists of lectures, workshops, and individual critiques; one-on-one faculty mentorship; interdisciplinary collaborations and cross-disciplinary workshops; five overseas study programs in Florence, Guatemala, Italy, Japan, and Barcelona; and internships at places such as Amazon, BlueLine Media Productions, Interbrand, Macy's, Mediaworks Advertising, Morningstar, Inc., PwC, Universal Studios, and Urban Outfitters. Students may also work with independent artists (apprenticeship), departments on campus, or local businesses.
BA students will complete a final portfolio of their best work. The BFA Program culminates with a BFA Thesis Exhibition in Grunwald Gallery of Art at IU Bloomington. During the final semester of the SOADD MFA Program, graduate students will complete a Thesis. Like the BFA Thesis, the MFA Thesis will be displayed in the Grunwald Gallery. The graduate event opens with a reception that allows students to present a summary of their work to the public.
Indiana University Bloomington is accredited by the Higher Learning Commission (HLC). Established in 1820, IU Bloomington is the flagship campus of Indiana University's seven campus system. The school serves more than 43,000 students enrolled in more than 550 academic programs across 16 degree-granting colleges and schools.
3. Ball State University, Muncie, Indiana

The College of Fine Arts at Ball State University (BSU) houses the School of Art, which has six programs leading to a bachelor's degree and one leading to an MFA. At the undergraduate level, the BSU School of Art offers Visual Communication Design (VCD) Concentration within the BFA in Art Program. Consisting of 145 credit hours, VCD requires 60 credits in Visual Communications.
Course examples include Web Design: Coding for Designers, Printmaking: Introduction, Design: Computer for Visual Communication/Graphic Design, Web Design: Frameworks, Libraries and Interactivity, Design: Advanced Practices 1-2, Intermedia: Experimental Video, Digital Fabrication, Printmaking: Serigraphy 1, and Design: Research and Professional Practices.
During the final year of the BSU VCD Program, students have the option to complete the Design: Practicum course, the School of Art Internship or Design: Senior Thesis. The Practicum provides the opportunity to work on group or individual projects for clients within and/or outside the university community. The internship provides paid professional work experiences that take place during the summer for ten or more weeks.
Ball State University graduates enjoy a 90% career placement rate. Potential careers for VCD graduates include, but are not limited to, Graphic Designer, Web Designer, User Experience Designer, Video Editor, Book Designer, Advertising Designer, Art Director, Visual Designer, and Communications Manager.
Ball State University is accredited by the Higher Learning Commission (HLC). Founded in 1918 as the Indiana State Normal School Eastern Division, BSU serves more than 20,000 students enrolled in 110 majors and 12 preprofessional option in seven colleges. Ball State University also houses 357 student organizations and more than 150 study abroad programs.
4. Purdue University, West Lafayette, Indiana

The College of Liberal Arts at Purdue University houses the Patti & Rusty Rueff School of Dance, Art, and Performance. Accredited by the National Association of Schools of Art and Design (NASAD), the School is home to the Department of Design, which has a Visual Communications Design (VCD) Program with undergraduate and graduate options.
The BFA in VCD is a 126 credit hour program with 78 credits in the major. Course examples include Visual Communication Design I-IV, Etching And Intaglio Printmaking, Digital Media I: Photography And Digital Imaging, Electronic Media Studio, Studio in Visual Communication Design, Visual Communication Design Computing I-II, Design I-III, Advertising Media Strategies, and Video Art. An internship is also part of the program.
Graduates of the Purdue University VCD BFA Program are prepared to pursue positions and careers such as Graphic Designer, Design Consultant, UX Designer, Data Visualization, Package Designer, Advertising, Marketing, and Web Designer.
The MFA in VCD is an interdisciplinary program that consists of 60-66 credit hours of study completed over three years. The 66 credit hour program requires a thesis. The 60 credit hour pathway does not require a thesis. The VCD MFA program explores information design, typography, critical theory, poster design, web communications, advanced color design, design methodology, research methods, and design history. The program also consists of immersive studios, elective coursework, and interdisciplinary seminars. During the final year of the VCD MFA, students will work on their MFA Thesis and Exhibition, where they will present a public gallery talk about their final projects.
Graduates of the Purdue University VCD MFA Program are prepared for junior, senior, and leadership roles such as Art Director, Brand Manager, Design Educator, Graphic Artist, Senior Graphic Design, Graphic Design Consultant, Senior Packaging Designer, Web Designer, Multimedia Designer, and Creative Director.
Purdue University is accredited by the Higher Learning Commission (HLC). Established in 1869, this public research university opened with six instructors and 39 students on September 16, 1874. Today, Purdue employs 2,000 full-time faculty members that serve more than 50,000 students from every state in the nation and 130 countries. Purdue University offers more than 400 programs in 11 colleges and schools.
5. University of Notre Dame, Notre Dame, Indiana

University of Notre Dame (Notre Dame or ND) houses the College of Arts and Letters, home to the Department of Art, Art History & Design. The Department's Division of Design has a Design Program with BA, BFA, and MFA pathways. Design students may concentrate in Visual Communication Design (VCD) or Industrial Design or add a Minor in Collaborative Innovation. In addition to design, students in the five-course Minor come from architecture, engineering, business, and science. Course examples include Social Design: Initiatives, Challenges & Innovation, Design research Practices, and Collaborative Design Development (Capstone).
University of Notre Dame encourages multidisciplinary learning, so students in all ND Design Programs have the opportunity to collaborate with faculty and students in other departments and colleges. Examples include the IDEA Center at Innovation Park, Mendoza Business School, the College of Engineering, Keough School for Global Affairs, The School of Architecture, and the College of Science. Other program features include local and campus-based projects, summer internships, and study abroad opportunities in places such as India, Nepal, South Africa, and Haiti.
Across programs and concentrations, Design students will explore packaging, data visualization, user-centered design, digital modeling and visualization, product automation, scale-graphics, social design and social innovations, UX/UI, cultural divergence, and health care. Course examples include Interaction Design of Device User Interface, Rapid Prototyping Lab, Web Design: Web-based interactivity for desktop and mobile Digital Solid Modeling, Advanced Visualization, Motion Design Using Kinetic Messages, Typography: History, application, and art of typography, Digital Visualization Lab, Packaging Design: Professional Practice, and Advanced Product Development-Social Design. 
Depending on the program, Design students will complete a capstone or thesis, and a professional portfolio of their best work during the final year of the study.
Within six months of graduating, 94% of ND Design majors are employed full-time, participating in service programs, enrolled in graduate school, or working on independent projects. Neary 75% of students are working full-time. Examples of wide variety of companies that have hired Notre Dame Design graduates include Ogilvy & Mather, Booz Allen Hamilton, Walt Disney Imagineering, HarperCollins, IBM, JP Morgan, Southwest Airlines, The Denver Broncos, Giorgio Armani, Deloitte, Bain & Company, 2K Games, and Morningstar.
The University of Notre Dame is accredited by the Higher Learning Commission (HLC). Founded in 1842 and chartered by the State of Indiana in 1844, Notre Dame is affiliated with the Roman Catholic Church. Formerly a men's university, the school became coeducational in 1972. University of Notre Dame serves 12,800 students enrolled in 75 undergraduate majors and more than 20 graduate programs in eight colleges and schools.