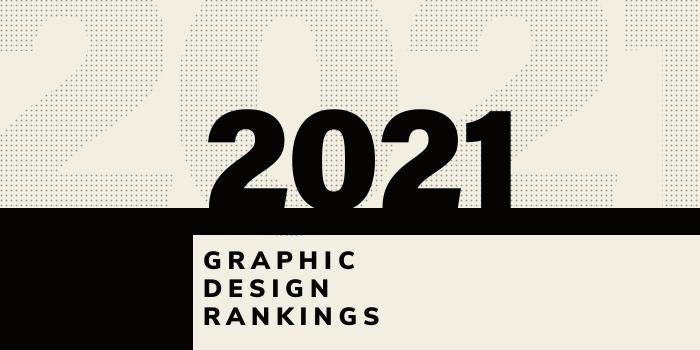 What are the top graphic design school programs in Kentucky for 2021?
Top 5 Kentucky Graphic Design Schools - 2021 College Rankings

| Ranking | School | City |
| --- | --- | --- |
| 1 | Murray State University | Murray |
| 2 | Kentucky College of Art + Design | Louisville |
| 3 | Northern Kentucky University | Highland Heights |
| 4 | Western Kentucky University | Bowling Green |
| 5 | University of Louisville | Louisville |
Our 2021 ranking of the top graphic design school programs in Kentucky. For an explanation of the ranking criteria, click here.
1. Murray State University, Murray, Kentucky

Founded in 1922, Murray State University serves nearly 9,500 students enrolled in more than 120 programs in six academic colleges and schools across five regional campuses and an Online Learning Division. The College of Humanities and Fine Arts houses the Department of Art & Design, which offers a BA, BFA, and BS degrees in Studio Art. All options offer a Concentration in Graphic Design.
Instruction for the program covers the design of packaging, branding, signage, architectural graphics and exhibit design. Students will also learn about digital technologies such as web design, app design, film, television, video, and computer-related imagery. Course highlights include Graphic Design I-VII and Web Design, as well as elective options covering topics such as Advanced Web Design, Illustration, Motion Graphics and Animation, Package Design, Poster Design, and Typography.
During the course of the program, students will work on the building a final portfolio that will help them gain entry into industries such as advertising, entertainment, public relations, publishing, web design, and more.
2. Kentucky College of Art + Design, Louisville, Kentucky

Kentucky College of Art + Design (formerly Kentucky School of Art at Spalding University) ended its eight-year partnership with Spalding University in 2018, becoming Kentucky's only four-year art college. Known as KyCAD, the school says it was originally founded in 2009 as the Kentucky School of Contemporary Art. Program offerings include a BFA in Studio Art, non-credit courses, and community programming.
Aspiring graphic designers in the BFA program can take courses such as Bookmaking By Hand, City Sign - Package Design, Graphic Design I-II, Illustration I-II, Info Graphics Design, Introduction to Printmaking - Magic Ink, Motion Graphics - Moving Story, Networked Self - Self-Publishing and Production, Publish, Promote, Print, Reproduce and Repeat - Pattern and Form, Typographic Frame, and Web Design.
Professional practice and internship opportunities are imbedded in the curriculum, further preparing students for the development of their career plan. Other program highlights include workshops run by faculty, staff and visiting speakers and assistance with resumes and refining interview and networking skills. For BFA graduates interested in pursuing graduate study, faculty mentors advise students regarding applications, personal statements and recommendations.
3. Northern Kentucky University, Highland Heights, Kentucky

Founded in 1968, Northern Kentucky University (NKU) is a metropolitan university of more than 14,000 students served by more than 2,000 faculty and staff. The school offers nearly 120 programs at all degree levels in eight colleges and schools. The College of Arts and Sciences houses the School of the Arts, which offers BA and BFA degrees with a Visual Communication Design (VCD) Track.
The BA is a general studies degree that, "teaches the student about design from a broad point of view," says the school. This program requires a minor or an area of concentration outside of the visual arts. The BFA is a professional degree comprising advanced, specialized coursework, in-depth portfolio development, the senior capstone project and exhibition, cooperative education, and a design internship requirement.
Course highlights for VCD Track include Building Meaning in Visual Art, Creating Visual Form, Information Design, Interaction Design for Visual Communication Design, Motion Design, Photography, Screen Printing, Typography I-III, and Visual Communication Design I-III. All BFA are required to pass the BFA Senior Exhibition.
Students in both programs have access to the Visual Communication Design computer labs and studio spaces located in the Fine Arts Center. Facilities are equipped with "high quality input and output devices, including digital projectors, flatbed and slide scanners, and color and black-and-white laser printers," and "the latest versions of industry-standard software." A letterpress facility "honors historical processes where students can work out ideas for artist bookmaking, design and printmaking."
NKU VCD graduates are prepared to pursue careers in Book Illustration, Digital Imaging, Exhibition Design, Font Design, Graphic Design (Advertising, Corporate), Multi-Media Design, Package Design, Publishing, Technical Illustration, Urban Graphics Design, User Interface Design, Web Design, and many others.
4. Western Kentucky University, Bowling Green, Kentucky

Western Kentucky University (WKU) was founded in 1906 as Western Kentucky State Normal School. The school serves more than 18,000 students enrolled in 93 academic majors that lead to the baccalaureate degree and 77 academic minors. A number of professional and pre-professional advising tracks provide additional options. 
Programs are offered in five colleges and schools, including Potter College of Arts and Letters, home to the Visual and Performing Arts, the Humanities, and the Social Sciences. The College offers 35 majors, 36 minors, 11 undergraduate certificates, and five graduate degree programs through 12 academic units (departments). The Department of Art & Design has two options for aspiring graphic designers: a BFA with a Graphic Design Concentration and a BA in Studio – Visual Studies.
The BFA requires 79 credit hours of study including Introductory, Art History, Drawing, Basic Studio, Advanced Studio, and Electives. Course highlights include Computer Animation, Digital Media, Electronic Illustration, Graphic Design, Illustration, Package Design, Print Design, and Visual Thinking. A required Capstone Seminar course is part of the program as well as a Portfolio course.
This professional degree program prepares students for work in a variety of creative fields and positions. Many students explore the fields of Animation, Illustration, New Media, Print Design, Web Design, and more.
The BA in Studio – Visual Studies includes courses in Animation, Drawing/Illustration, Graphic Design, Painting, Printmaking, and more. Students often pair the BA degree with a second degree. Like the BFA, the BA program requires Capstone Seminar and Portfolio courses.
5. University of Louisville, Louisville, Kentucky

University of Louisville (UofL) was established in 1798 as Jefferson Seminary. Today, the school is a top research university that serves more than 22,600 students enrolled in over 200 programs in 12 colleges and schools. Consisting of more than 30 departments and programs in the Arts and Humanities, Natural and Physical Sciences, and Social and Behavioral Sciences, the College of Arts and Sciences (A&S) is UofL's largest academic unit.
The Hite Institute in the College of A&S houses the Department of Fine Arts, which offers a BFA in Graphic Design. The program focuses on three areas of design: Compositional Eloquence, Conceptual Development, and Technical Proficiency. "These aims are accomplished through both hand and computer-based work," says the school.
Students may take courses with titles such as Adventures in Design: Methods + Process, Data Visualization, Design & Meaning (Visual Semiotics), Design for Interaction, Lettering and Font Design, Packaging Design, and Wayfinding & Environmental Graphic Design.
Other program highlights include small class sizes, close working relationships with faculty, and "the benefit from a strong cohort of students." In addition, most students in the BFA program will complete one or more semesters of internship experience.
Because the BFA is a professional preparatory program, graduates are prepared to assume leadership positions in the Graphic Design industry and many others.