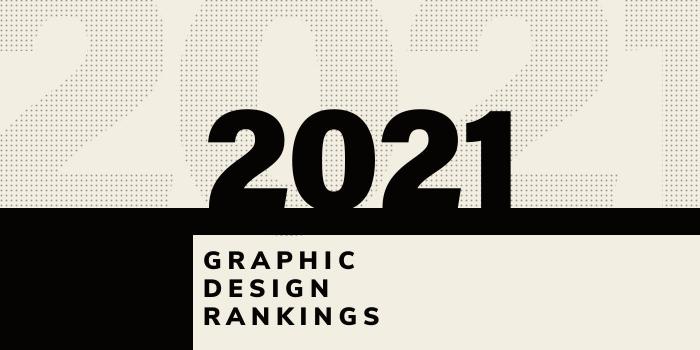 What are the top graphic design school programs in Louisiana for 2021?
Top 5 Louisiana Graphic Design Schools - 2021 College Rankings

| Ranking | School | City |
| --- | --- | --- |
| 1 | Tulane University | New Orleans |
| 2 | Louisiana State University | Baton Rouge |
| 3 | Loyola University of New Orleans | New Orleans |
| 4 | Louisiana State University-Shreveport | Shreveport |
| 5 | University of Louisiana at Lafayette | Lafayette |
Our 2021 ranking of the top graphic design school programs in Louisiana. For an explanation of the ranking criteria, click here.
1. Tulane University, New Orleans, Louisiana

Tulane University (Tulane) was founded in 1834. The school is ranked by the Carnegie Foundation for the Advancement of Teaching as a university with "very high research activity," placing it in the top 2% of universities nationwide in terms of research. Tulane is also the first major research institution to require public service for graduation.
Serving more than 12,000 students, the school offers more than 300 programs in nine schools. The School of Professional Advancement (SoPA) has several program options for aspiring graphic designers including BA, Minor, and Graduate Certificate in Digital Design. These programs have the option to choose the Graphic Design Track. A Graphic Design Minor is also available.
Certificate programs are 30 credit hours and comprised of all of the coursework required for the undergraduate major, without required courses in other subjects. Minors are 18 credit hours and consist of an introduction to graphic design topics such as typography and branding, as well as foundational courses in digital design.
The BA in Digital Design with a Graphic Design Track is a hands-on program that requires 120 credit hours of study to graduate. Course highlights include Branding/Corporate Identity, Business of Design, Designer as Author, Design for Good, Digital Page Layout, Environmental Design, Foundations in Interactive Design, Introduction to UX Design, Letterpress Studio, M.A.D. Studio, Motion, Narrative, Poster Design, and Social Media Studio. Students will also complete Portfolio & Professional Practices.
Other program highlights include the option to take courses in other tracks, 16 flexible elective credits, and access to professional conferences, symposiums, social events, and internship opportunities.
Graduates of the Tulane Digital Design Program work in book design, branding, front-end web and interactive design, packaging design, poster design, print design, publication design, typographic design, and more.
2. Louisiana State University, Baton Rouge, Louisiana

Louisiana State University (LSU) opened on January 2, 1860. Today, the school is in the elite 1% of U.S. universities having land-, sea-, and space-grant designations.
Serving 34,290 students, LSU offers more than 235 academic fields of study in 15 colleges and schools. The College of Art and Design houses the School of Art, which offers two programs for aspiring graphic designers: a BFA in Studio Art with a Concentration in Graphic Design and an MFA in Graphic Design.
Both programs provide experiences in the development of work in typography, illustration/digital imaging, print and editorial design, information design, motion graphics, packaging, environmental design, identity design, and branding.
Course highlights for the 120 credit hour BFA include Applied Typography, Color Design, Digital Art, Digital Imaging Techniques, Graphic Abstraction, Graphic Design I-III, Interactive Multimedia Design, Letter Forms, and Prepress Production Techniques. Students will also complete the Senior Graphic Design course.
The 60 credit hour, three-year MFA program includes "research and discourse of both modernist and postmodernist methods, strategies, and analysis of the practice of design and their implementation to contemporary graphic design." Students in the program will take 27 graduate studio hours, 12 art history hours, 12 studio art/general elective hours, and a three-hour teaching seminar.
Courses are supplemented by workshops and lectures supported by national and international visiting artists, scholars, and design professionals.
The final year of study is "dedicated principally to the master's thesis—submitted as a thesis report and exhibition, for which it is anticipated that students will make original and comprehensive student-directed research investigations in graphic communications." The thesis is worth six credit hours.
All Graphic Design students have the opportunity to compete in design competitions and to work on with local and regional graphic design firms during the summer, spring, and fall semesters.
3. Loyola University of New Orleans, New Orleans, Louisiana

Established in 1904, Loyola University New Orleans (Loyno) is one of 28 Jesuit colleges and universities in the United States. The school serves around 4,550 students enrolled in 110 undergraduate programs and 36 graduate and professional programs in five colleges.
The College of Music and Media houses the Design Department, which offers a BDes, Bachelor of Interactive Design, and a Minor in Design. All programs prepare students for a career in Graphic Design. Each begins with begins with "intense coursework covering basic design principles, typography, imagemaking, and history/theory," says the school, "followed by more specialized classes dealing with subjects such as type design, interactive design, motion graphics, and publication design as each year builds upon the prior year's study."
The Interactive Design program covers new media, user experience design (UX), and user interface design (UI). Course highlights for the programs include Business of Design, Design History, Illustration Design, Interactive Design, Motion Design, Print Design + Narrative, Professional Design Practice, Social/Political Design, and Typography. Students will also take Design Capstone (three credits) and complete the Design Internship three (three credits).
Students have interned at places such as the Louisiana State Theater Festival, Louisiana Philharmonic Orchestra, New Orleans Opera Association, New Orleans Jazz and Heritage Festival, New Orleans Museum of Art, and Peter Mayer Advertising.
Graduates of the Design Programs at Loyno are prepared to pursue positions such as Graphic Designer, Exhibition Designer, Motion Graphics Designer, and Web Designer, to name a few.
4. Louisiana State University-Shreveport, Shreveport, Louisiana

With a Fall 2020 enrollment of nearly 10,000 students, Louisiana State University-Shreveport (LSUS) has increased its student population by 16% over fall 2019 enrollment, making it the state's fastest growing higher education institution.
Founded in 1967, LSUS offers dozens of academic programs in the Colleges of Arts and Sciences, Business, and Education and Human Development. The College of Arts and Sciences houses the School of Humanities and Social Sciences, home of the Department of Arts & Media. Aspiring graphic designers here can earn a BFA in Digital Media with a Concentration in Electronic Media or Digital Arts.
The program requires 30 credit hours in the Concentration. Course highlights include Adobe Photoshop, Drawing, Computer Graphics, History of Media Arts, Inter-Design, and Motion Graphics. Students will complete a Capstone course along with an (optional) internship.
The BFA in Digital Media prepares students for careers in Animation, Corporate Identity, Game Design, Graphic Design, and many others.
5. University of Louisiana at Lafayette, Lafayette, Louisiana

University of Louisiana at Lafayette began as the Southwestern Louisiana Industrial Institute in 1898. The school serves more than 19,000 students, making it the second largest university in Louisiana.
More than 80 majors and over 30 graduate programs are offered through more than a dozen colleges and schools. The College of the Arts houses the Department of Visual Arts, which offers a BFA in Graphic Design. Course highlights include Design Production Processes, Interactive Design, Studio Practices, Typography, and Visual Communications.
During the final year of the program, students will complete Senior Art Project I and Senior Capstone Art Project II. The Project courses include preparation of a portfolio and exhibition in the major area.
Career options for graduates of the BFA in Graphic Design include Advertising, Book Design, Brand Identity Development, Corporate Design, Creative Director, Graphic Designer, Layout Artist, Letterer, Magazine Designer, Multimedia Designer, Production Artist, Television Graphic Designer, UI/UX Designer, and Web Designer/Developer.