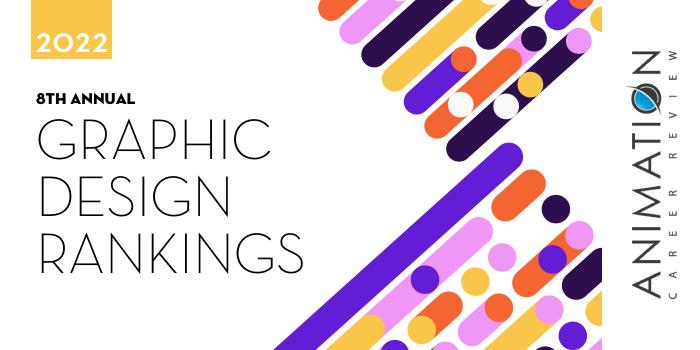 What are the top Maryland graphic design schools for 2022?
Top 5 Graphic Design School Programs in Maryland - 2022 College Rankings

| Ranking | School | City |
| --- | --- | --- |
| 1 | Maryland Institute College of Art | Baltimore |
| 2 | University of Maryland | College Park |
| 3 | Towson University | Towson |
| 4 | University of Maryland Baltimore County | Baltimore |
| 5 | Salisbury University | Salisbury |
Our 2022 ranking of the top graphic design school programs in Maryland. For an explanation of the ranking criteria, click here.
1. Maryland Institute College of Art, Baltimore, Maryland

Maryland Institute College of Art (MICA) has a Graphic Design Program with three Concentrations: Graphic Design Studio, Book Arts Studio, and Graphic Design + Humanistic Studies. Consisting of 120 credit hours and leading to a BFA, the program consists of a three-year sequence of core design courses. Course examples include Drawing: Tradition and Innovation, Designing Information, Graphic Design I-IV, Typography I-III, Photoimaging, Flexible Design Studio, and Advanced Design I-II.
Graduates of the MICA Graphic Design BFA Program are prepared to pursue positions in advertising, marketing, public relations, entertainment, retail, architecture, multimedia, app design, social media, user experience design, and more.
At the graduate level, Maryland Institute College of Art offers Graphic Design MA (GDMA) and Graphic Design MFA (GD MFA) degrees. Housed in a loft-style studio space with dedicated computers and workspaces, the 60 credit hour GDMA prepares students for career advancement or entry into an MFA program. Program features include courses taught by industry professionals, seminars, and the GDMA Workshop, which provides the opportunity to create and exhibit a self-directed design project and a professional portfolio.
Also consisting of 60 credit hours, the GD MFA Program studio courses, seminars, and independent work. Elective options in digital media, print, and video allow students to create a focus area. Course examples include Advanced Publication Design, Design Studio I-IV, and Visiting Designers I-II. The Graphic Design MFA at MICA takes two years to complete, full-time.
Maryland Institute College of Art is accredited by the Middle States Commission on Higher Education (MSCHE) and the National Association of Schools of Art and Design (NASAD). Founded in 1826, MICA is the nation's oldest independent, continuously degree-granting college of art and design. The school serves 2,090 students from 45 states and 53 foreign countries. Forty percent of MICA students are fine arts majors and 60% are design & media arts majors. Programs at MICA lead to a BFA, MA, MFA, or MPS degree.
2. University of Maryland, College Park, Maryland

The College of Arts and Humanities at University of Maryland (UMD) houses the Department of Art, which offers BA and MFA Programs in Art Studio with a Concentration in Graphic Design. Program benefits include the Visiting Artist Lecture Series and opportunities to complete an internship and/or work in the student-run gallery Herman Maril Gallery. Study abroad opportunities in places such as the UK, Spain, Hong Kong, Jordan, and Sweden are also available to Department of Art students.
UMD Department of Art students have interned for or worked on projects with USA Today, the American Red Cross, Discovery Channel, AOL, the Smithsonian Institution, U.S. Chamber of Commerce, Girl Scouts of the USA, Humane Society of the United States, Kennedy Center, The Washington Post, America for the Arts, National Organizers Alliance, The Washington Times, American Film Institute, the International Labor Rights Forum, Very Special Arts, and just about every major Maryland television network.
Course examples for the Art Studio Graphic Design Concentration include Intermediate Graphic Design Principles, Graphic Design Processes, Advanced Graphic Design Principles: Design in Society, Advanced Interactive Graphic Design, and Directed Studies in Graphic Design. The MFA also requires Directed Graduate Studies in Studio Art (six courses consisting of 5-7 credit hours each), Graduate Colloquium (12 credits), and Master's Thesis Research (six credits) in preparation for the MFA Thesis Exhibition.
Graduates of the University of Maryland Art Studio/Graphic Design Program will leave with a professional portfolio of their best work.
The University of Maryland is accredited by the Middle States Commission on Higher Education (MSCHE). Founded in 1856, UMD is the flagship institution of the State of Maryland. The school employs more than 14,000 faculty and staff that serve 40,700+ students. University of Maryland offers more than 250 academic programs in 12 colleges.
3. Towson University, Towson, Maryland

The College of Fine Arts & Communication (COFAC) at Towson University (TU) houses the Department of Art, which has several pathways for students interested in studying Graphic Design. The BFA in Art + Design has Graphic Design Concentration that requires 121-122 units to graduate, with 60 in the concentration. Course examples include Design: Creativity + Process, Illustration Concepts for Designers and Illustrators, Typography, Design for the WWW, Exhibit Design, Letterpress & Bookbinding, Graphic Design I-III, and Package Design.
TU BFA students have access to internship and study abroad opportunities as well as state-of-the-art studios and labs, and career services. In the final year of the program, students will produce a portfolio during the Graphic Design: Portfolio course, and complete a final BFA Project to graduate.  
At the graduate level Towson University has an Art Studio MFA with Graphic Design and related coursework. Examples include Graphic Design III, Artist Books, Illustration II, New Directions in Printmaking, Lithography Process II, Interactive Media, Photo Imaging, Designing for Production, and Design and Social Entrepreneurship.
Other program features include access to private studios, and participation in weekly critiques and graduate seminars. The program culminates with the MFA Project course and exhibition.
A final option for designers is the Post-baccalaureate (PBC) Interactive Media Design Certificate (IAMD). Consisting of 12 units, the PBC-IAMD Program explores Visual Communication, Graphic Design Theories and Practices, and UX and UI Concepts. Coursework for may be applied any Towson graduate program. The PBC-IAMD Program at Towson University is can be completed entirely online.
Towson University is accredited by the Middle States Commission on Higher Education (MSCHE). The school began in 1866 as the Maryland State Normal School. Over the next nine years, the school acquired enough space to enroll 300 students. Today, Towson University serves close to 20,900 students across a 329-acre campus, making it the largest university in the Baltimore area and the second-largest university in the University System of Maryland. Towson University offers 66 undergraduate majors, 47 master's programs, 36 graduate certificates, and six doctoral degree programs in seven colleges.
4. University of Maryland, Baltimore County, Baltimore, Maryland

The College of Arts, Humanities, and Social Sciences (CAHSS) at the University of Maryland, Baltimore County (UMBC) houses the Department of Visual Arts, which has a Design BFA Program with a Graphic Design Concentration. The program features studios and intensive lectures and labs, paid internship opportunities, seminars, and the option to enhance the degree through electives.
Students in all UMBC Visual Arts Programs are required to complete the Visual Arts Core. Consisting of 21-24 credit hours, the Core includes Visual Concepts I-IV (Camera Vision, Three Dimensional Form, Space and Interaction, Time-Based Media), Drawing I/Beginning Drawing, Introductions to Art and Media Studies, and Studies in Visual Culture (Prehistory through the 1750s).
The Graphic Design Concentration requires 45 credit hours of study. Course examples for the program include Graphic Design I: Image, Sign and Symbol, Typography I-II, Motion Design, Graphic Design III: Human Environmental Design, Advanced Interface Design, Design & Technology I-II, and Graphic Design IV: Word and Image. UMBC BFA students will complete a professional portfolio prior to graduation.
Graduates of the Graphic Design Program at University of Maryland, Baltimore County can pursue graduate study or careers at advertising agencies, production studios (entertainment), public relations, web design studios, in-house design departments, government, education, and nonprofit organizations, among others.
University of Maryland, Baltimore County (UMBC) is regionally accredited by the Middle States Commission on Higher Education (MSCHE). Founded in 1966, UMBC serves nearly 13,640 students enrolled in more than 200 programs in seven colleges and schools.
5. Salisbury University, Salisbury, Maryland

The Fulton School of Liberal Arts at Salisbury University (SU) houses the Art Department, which serves more than 300 students. For students interested in Graphic Design, the Department offers BA in Art with a Concentration in Visual Communication and a BFA in Art with a Concentration Graphic Design. Both programs provide intensive studio experiences, small class sizes, visiting artists, trips to DC, New York, and Philadelphia, and access to the Integrated Media Center. Students also have access to electronic media exhibitions on campus and a wide variety of degree-enhancing electives in other areas outside of Graphic Design.
SU BA and BFA students also benefit from SU's relationships with over 100 local and regional businesses with internship programs and the SU Study Abroad Program, where students may travel to places such as the Venetian Art and Venice Biennale in Italy, the Global Seminar in Photography: London and Paris, and the Creative Arts Experience in Bologna.  
Graduates of the Visual Communications and Graphic Design Programs at Salisbury University are prepared to pursue titles such as Graphic Designer, Web Designer, Animator, Illustrator, and Art Director, among others. Salisbury University alumni have been hired by a number of companies and organizations such as NASA, Disney, Under Armour, J.P. Morgan, and Purdue.
Salisbury University is accredited by the Middle States Commission on Higher Education (MSCHE). Founded in 1925 as the State Normal School, SU serves more than 8,000 students enrolled in 60+ academic programs in five colleges and schools.