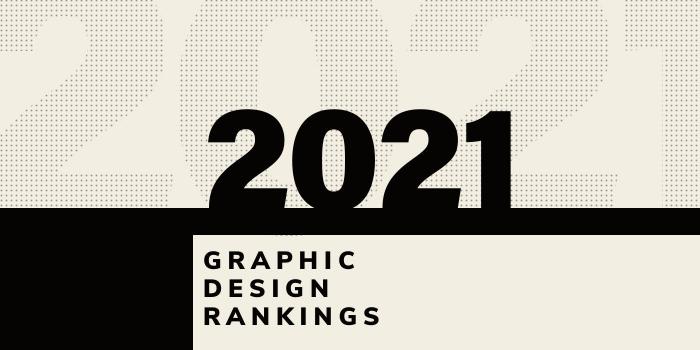 What are the top graphic design school programs in Minnesota for 2021?
Top 5 Minnesota Graphic Design Schools - 2021 College Rankings

| Ranking | School | City |
| --- | --- | --- |
| 1 | Minneapolis College of Art and Design | Minneapolis |
| 2 | University of Minnesota | Minneapolis |
| 3 | University of Minnesota – Duluth | Duluth |
| 4 | Minnesota State University | Mankato |
| 5 | St. Cloud State University | St. Cloud |
Our 2021 ranking of the top graphic design school programs in Minnesota. For an explanation of the ranking criteria, click here.
1. Minneapolis College of Art and Design, Minneapolis, Minnesota

Established in 1886, Minneapolis College of Art and Design (MCAD) houses more than 90,000 works of art representing 5,000 years of world history. The school's more than 800 students have full access to these works along with creative spaces/classrooms, professional facilities, additional galleries, student housing complexes, artist studios, and a sculpture garden. Students also have access to 23 art and design degree programs and undergraduate minors. Degree programs lead to the BFA, BS, MA, or MFA.
MCAD offers a BFA in Graphic Design, Post-Baccalaureate Certificates in Graphic Design and Interactive Design and Marketing, and an MFA in Visual Studies. A 30 credit hour MA in Graphic and Web Design is also available.
Students in the 120 credit hour BFA program "will develop their own voice and produce original work, they will research, engage with, and create innovative concepts, content, and form, and learn to communicate ideas visually," says the school. They will have the opportunity to take electives outside of graphic design, complete a required internship to gain practical, real-world experience, participate in the Emerging Talent Showcase to share their work with potential employers, and complete a semester-long project to culminate in the Commencement Exhibition.
The 60 credit hour MFA program allow students to pursue creative work in Graphic Design, Illustration, Interactive Media, Paper and Book Arts, Printmaking, and more. Students will participate in opportunities "unique to MCAD's MFA program" at art galleries, art centers, and nonprofits, designed to position students for success post-graduation. Most credits in the program are earned through one-on-one work with a faculty mentor who is an expert in the students chosen field. Optional internships are part of the program as well as a capstone thesis exhibition and paper in the final year. 
Designed for motivated working adults, the 30 credit MA in Graphic and Web Design takes place entirely online. With small class sizes designed to encourage collaboration, courses for the program cover design principles, ideation, programming, ideation, research, typography, web design, workflow management, and more. Students can start in fall or spring, and take one or two classes per semester.
Students in all programs also have the option to study abroad in places such as England, Germany, Ireland, Italy, Japan, or anywhere in the U.S.
2. University of Minnesota - Twin Cities, Minneapolis, Minnesota

Founded in 1851, University of Minnesota - Twin Cities (UMN) is the flagship institution of the University of Minnesota System and Minnesota's only land-grant university. One of the nation's largest research universities, the school is also one of just five universities in the U.S. with an engineering school, medical school, law school, veterinary medicine school, and agricultural school all on one campus.
UMN serves more than 50,000 students enrolled in more than 150 undergraduate majors and 150+ minors, along with more than 200 master's and doctoral programs. Undergraduate programs are offered in eight freshman-admitting and five upper-division colleges. The College of Design houses the Graphic Design Program, which has several pathways for aspiring graphic designers and professionals including a BFA in Graphic Design and the Graphic Design Track (MA, MS, MFA, PhD).
The undergraduate Graphic Design Program at UMN "educates students in design methods, theory, and creative problem solving utilized in the industry today," says the school. "Students "will learn how humans communicate, perceive, interpret, and understand visual information" and they will also "be exposed to a wide variety of creative opportunities that include but are not limited to: branding, typography, packaging, interaction design, user experience, and data visualization."
The graduate Graphic Design Track offers areas of study such as color systems and perception, design education, design education history, human interaction with designed objects, multicultural communication, social and cultural implications of design, and visual representation of information. The program also includes an Emphasis in Interactive Design, "which provides students with experience in designing for the electronic environment." The program, which "integrates theory with practice in the application of emergent and established technologies to digital design solutions," requires a creative thesis.
3. University of Minnesota – Duluth, Duluth, Minnesota

University of Minnesota – Duluth (UMN Duluth) was established in 1895 as Duluth State Normal School. Today the school offers dozens of majors in five different colleges to 10,275 students. Programs for aspiring graphic designers are offered in the College of Liberal Arts (CLA) - Department of Art & Design and the School of Fine Arts, and Labovitz School of Business and Economics, Department of Marketing.
The Department of Art and Design's Graphic Design BFA has two Emphasis Options: Studio and Marketing. The Studio Emphasis consists of upper-level coursework that the school says, "strengthens" students "fine art sensibilities in addition to design skills." The Marketing Emphasis "includes an array of business courses that prepare designers to identify, measure, and address consumer needs as part of a creative team."
Students in both emphasis areas will explore topics from Typography and Brand Identity to Motion Graphics and Interactive Design. Students are also mentored by faculty who are active in the industry. Graduates of the programs will walk away with a professional portfolio that will help them compete for positions such as Animator, Art Directors, Marketing Director, Multimedia Artist, Professor, User Experience Designers, Web Designer, and many others.
In collaboration with the School of Fine Arts, Labovitz School of Business and Economics' Department of Marketing offers a Marketing and Graphic Design Bachelor of Business Administration - BBA (MGD BBA). When it launched, the program was the first of its kind.
Students in the program will acquire the skills needed to "solve visual communication problems using conceptual thinking, imagery, typography, and type-and-image combinations with a high degree of usability." They will also learn to "work collaboratively with a creative team to research, design, and implement effective marketing strategies across a broad range of media and platforms."
MGD BBA graduates work in Advertising, Digital & Marketing Communications, Public Relations, Social Media & Online Marketing, Sports Marketing, and Web Development & Design.
4. Minnesota State University - Mankato, Mankato, Minnesota

Minnesota State University-Mankato (MNSU) was founded in 1868 as Mankato Normal School, serving just 27 students. Today, the school serves more than 14,000 students enrolled in 130 undergraduate programs of study, including 13 pre-professional programs, and more than 85 graduate programs. MNSU programs are offered programs are offered in six academic colleges: Allied Health and Nursing; Arts and Humanities; Business; Education; Science, Engineering and Technology; and Social and Behavioral Sciences.
The College of Arts and Humanities houses the Art + Design Program, which offers a BFA in Art with an Emphasis in Graphic Design. A Minor and Certificate in Graphic Design are also available. Content areas for the programs include Branding, Image Making, Motion Design, Typography, and Web Design. The 120 credit hour BFA includes several studio courses, individual study, workshops, the Senior Exhibit (Capstone), and an internship.
The Minor and Certificate consist of 18 credit hours of study. Course highlights for both include Graphic Design I-II, Interactive Design Survey, Introduction to Digital Media, Motion Graphics, Typography I-II, and Web Design. The credits earned in the Certificate program will double count toward the BFA in Art with an Emphasis in Graphic Design.
Students in all programs have the opportunity to join the AIGA student group. BFA students enjoy mentorships as well as internship and study abroad opportunities.
5. St. Cloud State University, St. Cloud, Minnesota

St. Cloud State University (SCSU or St. Cloud State) opened in 1869 as Third State Normal School. The school was housed in one building (a renovated hotel), and the first class consisted of just 53 students—43 were women. Today, SCSU has grown from a small student body served by a faculty of five to a faculty of approximately 700 and a student body of more than 15,400 full- and part-time students.
St. Cloud State offers more than 200 undergraduate programs and more than 60 graduate programs in the College of Liberal Arts, School of the Arts, College of Science & Engineering, School of Computing, Engineering & Environment, Herberger Business School, School of Education, School of Health & Human Services, and the School of Public Affairs.
The School of the Arts houses the Department of Art, which offers a BFA in Graphic Design. The program allows students to be directly admitted with a 60-credit AFA in art that preferably includes 24 credits of studio and six credits of art history. Students in the program will "explore print, web and interactive design practices," says the school, and "study contemporary methods and issues in graphic design, design history and theory while developing creativity in conceptualizing, problem-solving and implementing communication solutions." A required internship is also part of the program.
Other program highlights include access to student studios and digital project labs in the Kiehle Visual Arts Center, courses taught by established artists with work exhibited at the Museum of Arts and Design in New York, Museum of Contemporary Photography in Chicago, and Cain Schulte Gallery in San Francisco, and the Visiting Artists, Designers, and Curators Program.
Graduates of the SCSU Graphic Design Program are Art Directors, Art Educators, Arts Administrators, Graphic Designers, Studio Artists, and Web Designers.