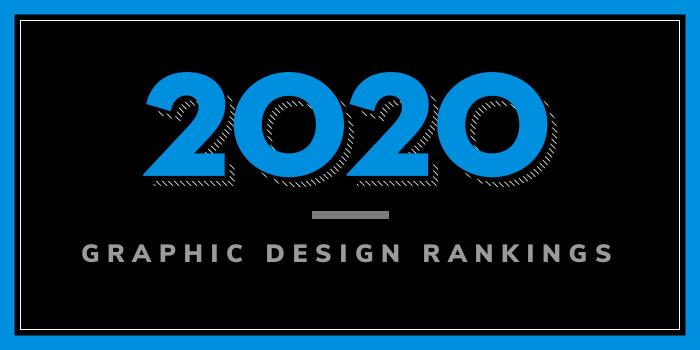 What are the top graphic design school programs in Missouri for 2020?
Top 5 Missouri Graphic Design School Programs - 2020 College Rankings

| Ranking | School | City |
| --- | --- | --- |
| 1 | Washington University in St. Louis | St. Louis |
| 2 | Kansas City Art Institute | Kansas City |
| 3 | Saint Louis University | St. Louis |
| 4 | University of Missouri - St. Louis | St. Louis |
| 5 | Missouri Southern State University | Joplin |
Our 2020 ranking of the top 5 graphic design school programs in Missouri. For an explanation of the ranking criteria, click here.
1. Washington University in St. Louis, St. Louis, Missouri

Founded in 1853, Washington University in St. Louis serves more than 14,500 students enrolled in more than 300 academic programs in a number of colleges and schools. The College of Art houses the Sam Fox School of Design & Visual Arts, which offers a BA in Design and BFA in Communication Design. The BA in Design is a 120 credit hour, collaborative program that allows students to experience design research and process through work in graphic design, interaction design, illustration, and fashion. Students can complete a broad design degree without a concentration, or choose a concentration in Communication or Fashion.
The BFA in Communication Design is a "collaborative program at the intersection of graphic design, illustration, and interaction design," says the school. Students in this program can choose to design interfaces for mobile devices and the web, they can make pictures for games and motion graphics, or illustrate stories and create comics and design printed posters and books. Students can also choose to apply design skills to social problems in the community, including areas such as public health and urban education, or they may study the history of printed images, comics, and advertising through the Douglas B. Dowd Modern Graphic History Library.
The first year requires studio coursework in drawing, 2D and 3D design, digital design, and a weekly lecture course. Second year students explore disciplines across art and design, selecting from introductory courses in graphic design, typography, illustration, printmaking, painting, photography, sculpture, and fashion design.
Course highlights include Word & Image, Interaction Foundations, Interaction Design: User-Centered Applications, Illustration Concepts & Media/Visual Journalism, Content to Cover: The Design of Books, Design for Social Impact, and Art Practice. The program culminates in a Senior Capstone, which may be an illustrated book, zine, screen-based presentation, graphic novel/mini-comic, or digital experience. The final project is displayed in a public exhibition and reviewed by external design professionals.
2. Kansas City Art Institute, Kansas City, Missouri

Established in 1885, Kansas City Art Institute (KCAI) has a 130+ year history that includes notable name such as Walt Disney, who took classes there as a child, multimedia artist Robert Rauschenberg, who studied fashion design, writer Robert Morris, and performance artist and fabric sculptor Nick Cave, to name a few. Besides a long list of notable alumni and students, KCAI offers 14 academic disciplines in Art, Design and Media to a population of nearly 700 students.
Offerings for aspiring graphic designers include BFA degrees in Graphic Design, Interactive Arts and Printmaking. Per the school, the Graphic Design Program "goes beyond the traditional division between Web and print design to give students a cross-media skill set that adapts to context, audience and participant input." The programs "rigorous approach to audience research, theory and conceptual problem-solving" helps position students as thought leaders in their chosen fields. KCAI design students "are exposed to professional practices, concepts and skills required to build rewarding careers."
The Interactive Art BFA uses emerging technology as the "backbone of creation," so students become "versed in software coding, physical computing and sensors, performance, games and play mechanics, rapid prototyping, user testing and experiential design."
The Printmaking BFA covers the traditional printmaking processes and concepts including etching, lithography, drawing, collage, silkscreen, letterpress and book arts, as well as post-modern processes, including mass media, collaboration, simulation, appropriation and dissemination.
All programs offer access to KCAI's internship program, three to five week long faculty-led travel programs, and full semester programs that can take them to one of several participating art and design colleges in the U.S. or overseas.
3. Saint Louis University, St. Louis, Missouri

Founded in 1818, Saint Louis University (SLU) is one of the nation's oldest prestigious Catholic universities. SLU, which also has a campus in Madrid, Spain, serves close to 12,550 students from all 50 U.S. states and 82 foreign countries. The school offers 174 undergraduate majors and graduate disciplines in 12 colleges and schools. The College of Arts and Sciences is the oldest and largest academic unit at Saint Louis University.
Degrees are offered in more than 30 academic areas across a range of subjects and fields, including the humanities, fine and performing arts, sciences, and social sciences. Opportunities and hands-on experience outside of the traditional classroom are also available.
Among the program academic options are a BA in Studio Art with a Concentration in Graphic Design and a Visual Communication Minor. The BA program consists of Graphic Design I & II, Graphic Design Studio, Drawing, Three Dimensional Design, Color Theory, Printmaking, and Computer Art. Independent Study and three Studio Seminars are also part of the program. In addition, Studio Art majors are expected to actively participate in the SLU art community by submitting work to all student art exhibitions and helping to host these exhibitions.
The Visual Communications Minor complements the BA program. The school says the interdisciplinary program provides the "theoretical framework and the technical facility for students to understand and manipulate visual elements effectively in a variety of communication modes such as, graphic design, web design, radio, photojournalism, video and animation." Contributing departments include the Department of Communication, the Studio Art Program, and the Department of English of the Department of Fine and Performing Arts.
Course highlights include Graphic Design, Digital Storytelling, Media Lab, Video Production and Design, Media Script Writing, Web Design, Photojournalism, Sports Documentary, New Media Writing, and Studio Production. Students are encouraged to complete an internship as part of the minor program.
4. University of Missouri - St. Louis, St. Louis, Missouri

Founded in 1963, University of Missouri - St. Louis (UMSL) serves nearly 17,000 students from 44 states and more than 100 countries, making it the largest public research university in eastern Missouri. The school offers well over 100 academic programs through nine colleges and schools. The School of Fine and Performing Arts offers a BFA in Studio Art with a Concentration in Graphic Design. A Minor in Studio Art is also available.
BFA students "must complete a Foundation Art Program that consists of 30 credit hours of study," says the school. Sample courses for the program include Design, Drawing, Expanded Artforms, Figure Drawing, and Sculpture. Graphic design courses include Advanced Problems in Graphic Design I & II, Computer Design I & II, Graphic Design I-IV, Image Making for Graphic Design, Senior Seminar in Graphic Design I & II, and Typography.
The Concentration is approximately 45 credit hours, including nine hours of graphic design electives. Students will have the opportunity to gain hands-on experience through an internship, and study abroad experiences are available.
5. Missouri Southern State University, Joplin, Missouri

Missouri Southern State University (MSSU) was established in 1937. The school, which serves nearly 6,000 students in more than 140 academic programs, houses four schools: the School of Arts & Sciences, School of Education, the Robert W. Plaster School of Business and the School of Health Sciences. The university also offers a division of Graduate Studies and Distance Learning.
The School of Arts & Sciences offers a BFA and a Minor in Graphic Design and Certificates in Illustration and Publication Design. The BFA (and Minor) prepares students for the professional print and digital worlds including publishing, multimedia graphics, advertising, web, packaging, and interactive design. Top job titles include Graphic Designer, Visual Designer, Production Artist, Digital Design Engineer, User Experience Designer, Visual Information Specialist, Art Director, and Creative Director.
The Art Core for the program consists of 18 hours of study. Course highlights include Two and Three Dimensional Design, Basic Drawing, Basic Digital Photography/Computer Skills and Art History. Graphic Design consists of 44 hours of study, including courses such as Digital Illustration, Semiotics and Symbology, Packaging Design, Identity Systems, Publications Design and Layout, Motion Graphics, Advanced Typography, Advanced Web Design, and Interaction Design.
A Design Practicum is also part of the program as well as the Art Capstone Experience, and the BFA Thesis. The Capstone is a public display of a body of creative work(s) during the last year of residency.