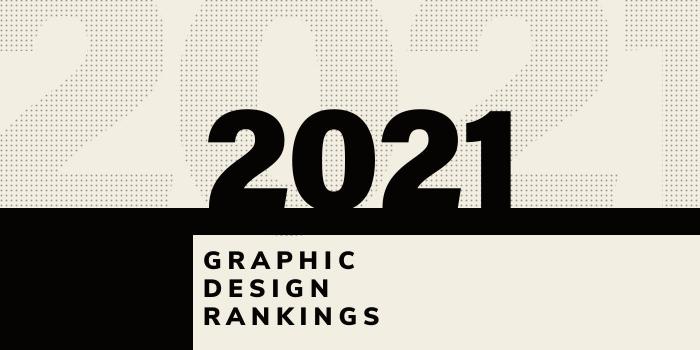 What are the top graphic design school programs in Nebraska for 2021?
Top 5 Nebraska Graphic Design Schools - 2021 College Rankings

| Ranking | School | City |
| --- | --- | --- |
| 1 | University of Nebraska – Lincoln | Lincoln |
| 2 | University of Nebraska – Omaha | Omaha |
| 3 | University of Nebraska - Kearney | Kearney |
| 4 | Creighton University | Omaha |
| 5 | Concordia University – Nebraska | Seward |
Our 2021 ranking of the top graphic design school programs in Nebraska. For an explanation of the ranking criteria, click here.
1. University of Nebraska – Lincoln, Lincoln, Nebraska

Chartered in 1869, University of Nebraska – Lincoln (UNL) is the state's oldest university. The school serves more than 25,000 students, which also makes UNL largest in the University of Nebraska System. One of the first institutions west of the Mississippi River to award doctoral degrees, UNL is Classified within the Carnegie "R1: Doctoral Universities – Highest Research Activity" category.
The school offers more than 150 majors, 71 doctoral degree programs, 72 master's degree programs, and 32 graduate certificates in nine colleges. The Hixson-Lied College of Fine Arts houses the School of Art, Art History & Design, which is the only National Association of Schools of Art & Design (NASAD) accredited institution in the state to offer a BFA or BA in Graphic Design.
Students in the program have access to nearly 5,000 square feet of facilities including state-of-the-art classrooms, critique space, large open labs, student exhibition space and graduate studios. They also have opportunities to collaborate on projects with faculty members, participate in design research courses, and apply for design research jobs. In the past two years, students have participated in research projects in Puerto Rico and they have designed public exhibitions from California to The University of Nebraska's Innovation Campus.
Other program highlights include mandatory AIGA membership and courses that focus on real-world projects utilizing "cutting-edge technology," says the school "along with traditional skills in typography, composition, and drawing to create posters, packaging, books, web and interactive design, and motion graphics." In addition, BFA students have the option of applying up to nine credit hours of internship toward their major requirements, and BA students may apply up to six credit hours of internship.
Students have interned at local agencies and corporations like Hudl, Nelnet, Swanson Russell, and University of Nebraska Athletics Department, to name a few. Graphic design students are also "heavily recruited to participate in the Jacht Ad Lab, a student run advertising agency run through the College of Journalism and Mass Communications."
Graduates of the program are prepared to pursue positions in Advertising, Entertainment, Marketing, Public Relations, Publishing, Web Design and many others. They may also pursue graduate study, including UNL's MFA in Studio with an Emphasis in Graphic Design. Graduate students may combine the GD Emphasis with Drawing, Illustration, Photography, Printmaking, and many other areas.
MFA graduates go on to become Arts Administrators, Art Instructors, Creative Directors/Art Directors, Design Directors, Gallery Managers, Illustrators, Museum Workers, Restoration Specialists, and more.
2. University of Nebraska – Omaha, Omaha, Nebraska

University of Nebraska – Omaha (UNO) was founded in 1908. The school serves nearly 16,000 students enrolled in more than 200 programs of study in six colleges. The College of Communication, Fine Arts and Media (CFAM) houses the School of the Arts, which offers a BA in Studio Art (BASA) with a Concentration in Graphic Design and a BFA in Studio Art.
The BASA is a requirement for entry into the BFA Program. The BASA Concentration "begins with a thorough introduction to the concepts, history, and practical skills that are foundational to the practice of design," says the school. "Upon this base," Graphic Design students "progress to resolving design issues and problems with increasingly complex projects." Course highlights include Color & Visual Literacy, Computer Generated Imagery, Game Design as Art, Graphic Design I-III, Media Art, Papermaking, Typeface Design & Typography, and Video Art.
All BASA students will complete a Capstone Project, Graphic Design Studio or Professional Studio Practices, and they will have the opportunity to complete an Art Internship.
The BFA in Studio requires Art & Theory in Practice, BFA Independent Study I and II, and the BFA Thesis. The program "provides an extensive, well-rounded, performance-oriented background within a selected studio discipline." Graduates are prepared for careers as professional artists and graduate study.
3. University of Nebraska - Kearney, Kearney, Nebraska

University of Nebraska Kearney (UNK) was founded in 1903 as a Normal School. The school serves 6,225 students enrolled in more than 20 degree and certificate programs in the College of Arts and Sciences, the College of Business and Technology, and the College of Education.
The College of Arts and Sciences houses 16 departments and three programs. The Department of Art and Design offers a BFA and a Minor in Visual Communication and Design (VCD). The Minor is designed for students desiring an introductory study in Visual Communication Design. The program requires 21 credit hours of study, with 18 in Drawing, Design, Graphics, and Typography. Students in the Minor are prepared for further study in VCD, such as the BFA Program.
The BFA in VCD requires 120 credit hours of study. Course highlights include 3D Design, Computer Animation & 3D Modeling, Creative Photography, Design Illustration, Graphic Media, Individual Problems in Art, Printmaking I-Intaglio and Relief, Special Topics, Typography I-III, Water Based Media, and Web Design & Motion Graphics.
Upper level students will complete the Design Practicum, a Portfolio, and the Visual Communications and Design Senior Project Review.
4. Creighton University, Omaha, Nebraska

In 1878, the Creighton College of Arts and Sciences, the University's oldest and largest division, was founded. Students at CCAS were educated according to the Jesuit curriculum of Ratio Studiorum, which emphasized classical learning. The College opened with five Jesuits, two lay teachers, and 120 students. Today, more than 8,000 students attend Creighton University, which is one of just 28 Jesuit colleges and universities in the U.S.
Creighton offers more than 140 academic programs in nine colleges and schools. The College of Arts and Sciences offers a BA in Graphic Design and Media with a Graphic Design Track. The program provides "a well-rounded education in print and Web design, interactive multimedia, video and still photography, typography and animation." The Graphic Design Track consists of 15 credit hours of study including 3D Digital Design or Computer Illustration, Concept Sketch Development, Graphic Design II, Interaction Design, and Special Topics.
Students in the program will complete the Senior Capstone and an internship or freelance opportunity with a wide range of employers including businesses, nonprofits, news organizations, and PR and advertising agencies. Additionally, Graphic Design Track students will have the opportunity to work on Creighton's award-winning student newspaper, The Creightonian.
Graduates will leave the program with experience and a professional portfolio that will lead to a job in Advertising or Public Relations, at a Graphic Design Firm of other businesses and nonprofits. Areas where graduates work include 3D Design, Documentary Filmmaking, Illustration, Motion Graphics, Photojournalism, Video, and more.
5. Concordia University – Nebraska, Seward, Nebraska

Concordia University – Nebraska (CUNE) was founded in 1894 by The Lutheran Church—Missouri Synod. This fully accredited, coeducational university is located in Seward, Nebraska, and currently serves more than 2,500 students. More than 100 graduate and undergraduate academic programs are offered in in dozens of departments.
The Art Department offers BA and BFA, degrees in Graphic Design. A Minor is also available. Students in the degree programs are required to complete 120 credit hours of study. Coursework will includes 2D and 3D Design, Designing Graphics for Web and Print, Digital Photography Techniques, and Principles of Design and Color.
Students in the programs will "explore the elements and principles of composition, systems of organization and the exploration of two–dimensional media," says the school, "and learn to analyze the interaction between visual subject matter, form and content." They will "capture, digitize and edit images with an emphasis on meeting aesthetic and technical requirements of the graphic design industry."
Students will also "combine creative development of ideas, effective communication and correct technical reproduction of the graphic design process with the study of historic and contemporary movements, designers, and innovations in the graphic design/illustration experience."
During the final semesters of the BA program, students will complete the Cross Platform Narrative Design course (project-based study), the Graphic Design Internship, and a Portfolio. Upper Division BFA students will complete the same, as well as the Graphic Design Capstone and participation in the Honors Senior Show.
Graduates of the CUNE Graphic Design Programs enjoy a 95% job placement rate. They work on digital and print materials in-house for a variety of companies, agencies, or freelance.