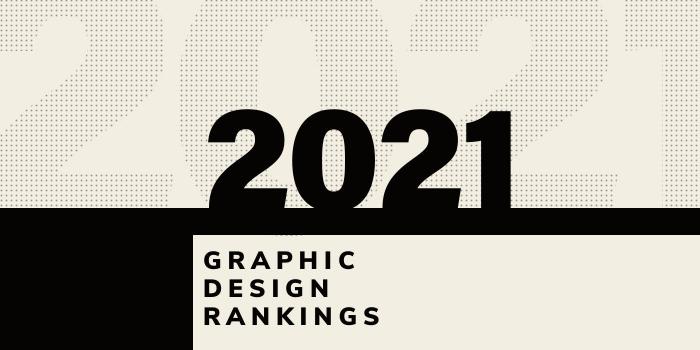 What are the top graphic design school programs in New Jersey for 2021?
Top 5 New Jersey Graphic Design Schools - 2021 College Rankings

| Ranking | School | City |
| --- | --- | --- |
| 1 | Rutgers University - Camden | Newark |
| 2 | Kean University | Union |
| 3 | Montclair State University | Montclair |
| 4 | The College of New Jersey | Ewing |
| 5 | Monmouth University | West Long Branch |
Our 2021 ranking of the top graphic design school programs in New Jersey. For an explanation of the ranking criteria, click here.
1. Rutgers University - Camden, Newark, New Jersey

Founded in 1766 as Queen's College, Rutgers University, The State University of New Jersey, is the eighth oldest university in the nation. With campuses in Camden, Newark, and New Brunswick serving more than 71,000 students, Rutgers is also the largest university in the New York/New Jersey metropolitan area. The Camden campus (Rutgers-Camden) offers 38 undergraduate majors and 29 graduate programs in five colleges and schools, including Camden College of Arts and Sciences, which offers BA and Minor options in Graphic Design.
The Minor consists of 18 credit hours of study and the intensive BA program "focuses on interdisciplinary thinking and research through personalized interaction with faculty that are active researchers and practitioners," says the school. Students can create their own interdisciplinary majors to prepare for careers in advertising, graphic design, and other fields. And as part of the Teacher Preparation Program, students can complete the required coursework to obtain teacher certification in art.
The core curriculum for the program requires courses such as Computer Animation, Digital Photography. and Graphic Design. The 21 credit hour concentration includes Advanced Studio, Graphic Design Studio II-IV, Special Topics in Graphic Design, Typography, and the Senior Capstone in Graphic Design. Recommended electives include Computer Multimedia, Film and Video and the Electronic Arts Internship, to name a few.
Graduates of the program have established careers in advertising, interactive and web design, product design and print design, working in traditional graphic design studios to design think tanks. Student projects "have been awarded and recognized by national and international organizations including AIGA, Graphis, GDUSA, UCDA, CMYK, National DSVC Student Show, and Applied Art Magazines."
2. Kean University, Union, New Jersey

Founded in 1855, Kean University was the first public post-secondary institution in New Jersey. The school serves more than 16,000 students enrolled in more than 50 undergraduate majors and more than 60 options for graduate study, including six doctoral programs in a variety of disciplines. Programs are offered in dozens of colleges and schools.
The Michael Graves College of Architecture and Design houses the Robert Busch School of Design, which offers a BFA in Graphic Design and a second BFA in Graphic Design: Interactive Advertising (GD: IA). Students in both programs "get real-world experience through the Design Studio Practicum," says the school "which works like an agency for the Kean community and other regional clients, delivering designs for branding, web, informational and other applications."
The BFA in Graphic Design consists of 120 semester hours of study. The second BFA in GD: IA "focuses on creating ad campaigns across a variety of media channels," and it consists of 120 semester hours. Study for both programs includes up to 51 hours focused on Graphic Design and Interactive Advertising. Course highlights include Advertising I-II, Branding Strategy & Design, Computers in Graphic Design, Concept to Print, Copywriting, Design for Advertising, Graphic Design Fundamentals, Motion Graphic Design, Promotional Design, Typography I-II, and Web and Interactive Design. Students will also complete a Capstone course, Internship, and Portfolio.
Kean Graphic Design graduates work at companies such as Disney, Google, McCann, Ogilvy, Prudential, Saatchi, West Elm, and even Major League Baseball. Titles include Art Director, Brand Designer, Design Director, Graphic Designer, Mobile Designer, Senior Graphic Designer, Social Media Strategist/Designer UX/UI Designer, and Web Designer.
3. Montclair State University, Montclair, New Jersey

Founded in 1908 as New Jersey State Normal School at Montclair, Montclair State University serves 21,005 students enrolled in more than 300 majors, minors, concentrations and certificate programs in 11 colleges and schools. The College of the Arts houses the Department of Art and Design, which offers a BFA in Visual Communication Design.
This four-year, pre-professional program "combines focused studio work in the major with liberal arts courses that cross all disciplinary areas," says the school. With small class sizes designed for individual instruction, the program highlights core requirements such as Color and Light, Culture and Appearance, Digital Literacy, Drawing as Research, Modern Visions, Perceptual Drawing, Space and Surface, Time, and Visual Culture.
The remainder of the 120 credit hour program consists of Studio and Collateral courses, along with Major and Free Electives. Create and Pitch Your Startup, Creative Coding, Motion Design, The Entrepreneurial Mindset and Innovation, User Interface Design, Visual Communication Design Co-op, Visual Design Studio I-III, Visual Design Studio IV: Thesis, and Visual Design Studio V: Design Studio Portfolio/Thesis Exhibition.
Graduates of the program are prepared careers in Creative Coding, Graphic Design, Motion, User Interface Design, and more. Program alumni work for companies such as CBS Local, CDGNYC, Circle Media, CLEAR M&C SAATCHI, Dressbarn, Fanbrandz, Instagram, MLB Network, MSNBC, Museum of Modern Art (MoMA), Ogilvy CommonHealth Worldwide, Simon & Schuster, and VSA Partners. Alumni also teach at Cooper Union, School of Visual Arts, and The City College of New York (CUNY).
4. The College of New Jersey, Ewing, New Jersey

The College of New Jersey (TCNJ) was established in 1855 as the New Jersey State Normal School. A selective public residential college, TCNJ serves approximately 6,580 students, enrolled in 50 Liberal Arts and Professional programs in seven schools. The School of the Arts and Communication houses the Interactive Multimedia Department, which offers a BFA in Visual Arts with a Graphic Design Specialization. A Minor in Graphic Design is also available.
The Graphic Design area "approaches the profession as an interdisciplinary, cross-media field that is rooted in the fine arts," says the school. "The curriculum includes coursework in typography, image-making, theories and history, web and multimedia design, and research and portfolio development." Students will take courses from three Tracks including Digital Media, Graphic Design, and Print Media. Three Capstone courses are also required and include Professional Practice in Graphic Design, Theories & Practice in Graphic Design, and the Graphic Design Portfolio.
Graduates of the program are prepared to pursue positions in a wide range of areas in Advertising, Branding, Identity Systems, Information Design, Packaging, and Publishing, as well as Design for the World Wide Web and other Digital Devices. Graduates are also prepared to enter graduate programs at top art and design schools such as the New York University (NYU), Savannah College of Art and Design (SCAD), and School of Visual Arts (SVA).
5. Monmouth University, West Long Branch, New Jersey

Monmouth University was founded in as Monmouth Junior College in 1933 to provide opportunity for higher education to area high school graduates who, in those Depression-era days, could not afford to go away to college. It was a two-year institution, holding classes only in the evening. The school became Monmouth College in 1956 and began offering four-year programs leading to the baccalaureate degree. then Monmouth University.
In March 1995, the New Jersey Commission on Higher Education granted Monmouth university status. Today, Monmouth University offers 33 undergraduate and 25 graduate degree programs (including two doctoral degree programs) and a multitude of certificate programs to more than 4,000 students. Programs are offered in seven schools and Graduate Studies.
The Wayne D. McMurray School of Humanities and Social Sciences houses the Department of Art and Design, which offers a BFA with a Concentration in Graphic & Interactive Design and a Specialized Minor in Graphic Design/Computer Graphics. The program "has the complete designer in mind with instruction spanning print design, motion graphics, and web design," says the school. Course highlights include Advanced Digital Imaging and Illustration, Advanced Typography, Creative Book Arts, Digital Illustration, Digital Imaging, History of Graphic Design, Print: Lithography and Silkscreening, Responsive Media, and Web Design/Interactive I-II.
Students will also complete Art and Design Student Portfolio Review, Graphic Design Studio I-II, Independent Study in Art, BFA Internship/Seminar, Senior Year Experience: Thesis/Portfolio, Senior Year Experience: Client/Thesis, and the Senior Show.
Graduates of the BFA in Graphic & Interactive Design will leave the program with "professional, field-ready portfolios in multiple platforms (interactive, print, and web) or prepared for advanced study at the graduate level."
Program alumni have careers in Graphic Design including Book Design, Branding, Environmental Graphics, Exhibition Design, Experience Design, Illustration, Information Design, Interactive Media Design, Marketing and Social Media, Product and Packaging Design, Sustainable Design, and Trade Show Design. Alumni work for American Apparel, Apple, CBS Sports, Hearst Magazines, Nickelodeon, and many others.