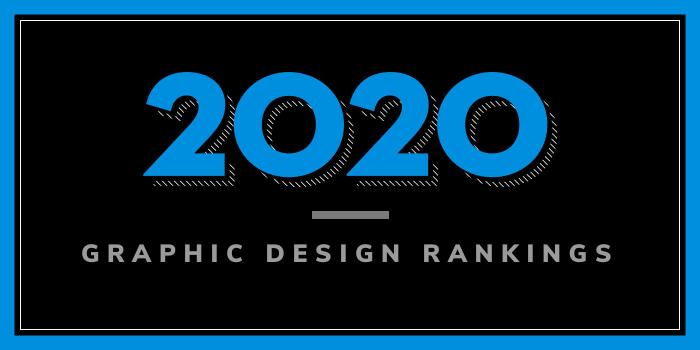 What are the top graphic design school programs in New York for 2020?
Top 5 New York Graphic Design School Programs - 2020 College Rankings

| Ranking | School | City |
| --- | --- | --- |
| 1 | Pratt Institute | Brooklyn |
| 2 | The New School's Parsons School of Design | New York |
| 3 | School of Visual Arts | New York |
| 4 | Cooper Union | New York |
| 5 | Rochester Institute of Technology | Rochester |
Our 2020 ranking of the top graphic design school programs in New York. For an explanation of the ranking criteria, click here.
1. Pratt Institute, Brooklyn, New York

Founded in 1887, Pratt Institute serves more than 4,800 students enrolled in more than 25 undergraduate degree programs and concentrations and more than 26 graduate degree programs in its Schools of Art, Design, Architecture, Liberal Arts and Sciences, and Information. Founded in 2014, The School of Design offers "up to four of Pratt's oldest and most esteemed disciplines," says the school, including Communications Design, Fashion Design, Industrial Design, and Interior Design.
The Communications Design program is the "only program in the country that recognizes and embodies the convergence and integration of Illustration, Advertising, and Graphic Design as the primary forces for the visual expression of ideas." Students may concentrate in any of three areas (Illustration, Advertising Art Direction or Graphic Design). The undergraduate program for aspiring graphic designers leads to a BFA in Communications Design with a Graphic Design Emphasis.
The School of Design also houses the Graduate Communications Design Department, which offers an MFA in Communications Design and an MS in Package Design. The full-time Communications Design MFA emphasizes full-time studio practice in graphic design—communications, identities, objects, environments, and systems. Graduates are prepared to enter careers in print and digital media, typography, identity systems and branding, design strategy, social media and interaction design, motion design, environmental design, data visualization, information design, and user experience design.
First offered in 1966, the MS in Package Design is an initial master's degree that offers students structured courses on the decision-making process for new product and package development, featuring direction in package design, typography, brand development, marketing, structural packaging, packaging technology, fragrance packaging, and the business aspects of the package industry. This is a full-time program, which culminates in a capstone thesis project.
For students who are not yet ready to commit to a degree program, the School of Continuing and Professional Studies (SCPS) offers Certificate Programs in Digital Design including Graphic Design, Digital Design, Branding and Digital Marketing and many others. These programs may be taken individually or "stacked," producing an "accelerated path to completion," says the school. Like the undergraduate and graduate Communication Design programs, Certificate programs offer the opportunity to complete an internship. 
Students in all programs will have the opportunity to enroll in one of more than 20 study abroad programs and international exchange programs in over a dozen locations such as Florence, Milan, Copenhagen, London, and Tokyo.
2. The New School's Parsons School of Design, New York, New York

The New School was founded in 1896 by American Impressionist William Merritt Chase. Back then, the school was known as The Chase School, and later as New York School of Fine and Applied Art. Today, known as The New School's Parsons School of Design, this art and design college serves nearly 6,000 students enrolled in 130 degree and diploma programs across five schools including the School of Art and Design History and Theory, School of Art, Media and Technology, School of Constructed Environments, School of Design Strategies, and the School of Fashion.
The School of Art, Media, and Technology offers several degree programs for aspiring graphic designers including an AAS in Graphic Design, a BFA in Communication Design, and an MPS in Communication Design.
The school says that the AAS program provides a "solid foundation in the traditional practices and concepts of graphic design," while the BFA covers typography and interaction. Sponsored projects are in the areas of publication, interaction design, branding, advertising, type design, information design, motion graphics, and environmental design.
The one-year, 30 credit hour MPS program offers a concentration in Digital Product Design. Per the school, the program "combines instruction in advanced interaction design with coursework that develops your user-experience, design-thinking, and collaboration abilities." Students will graduate with "industry-ready conceptual and front-end development skills and a network of design professionals to help" them "advance in or enter a rapidly growing field." Career opportunities include Interaction Design (IxD), User Experience (UX) Design, Digital Product Design, and Product Management, to name a few.
Parsons also offers a Graphic and Digital Design Certificate through its continuing education department. The program, which consists of six courses, can be completed online or through a combination of online and on-campus courses.
3. School of Visual Arts, New York, New York

Founded in 1947 as "Cartoonists and Illustrators School," School of Visual Arts (SVA) serves more than 3,700 students enrolled in over 30 programs in areas ranging from fine arts and graphic design to filmmaking and photography. The programs at SVA lead to the BFA, MFA, MA, MAT or MPS degree.
Offerings for aspiring graphic designers include a BFA in Design and a Design/Designer as Entrepreneur MFA. The BFA is a "multidisciplinary educational system in itself, offering separate majors that include Graphic Design, Motion Graphics and 3D Design," says the school. The program can be divided into package design, editorial design, information graphics, corporate identity, publication design, CD packaging, book jacket design, environmental design and website design. Other program highlights include intensive one-week workshops, exhibitions that are routinely covered by NBC, CBS. ABC, and CNN, competitions, enrollment in the AIGA (American Institute of Graphic Artists) and the Art Directors Club—two of the most prestigious design organizations in the country, industry review, and internships.
The Design/Designer as Entrepreneur MFA "inspires" students to conceive, produce, brand and market their own innovative content. Interaction, motion graphics, branding, and user experience are covered as well as typography as a visual language, video and new media directing, and art book and digital publishing. Students will also take classes in business, marketing, ethnography, strategy, research, advertising, promotion, intellectual property and networking.
MFA students have access to SVA MFA studios, open 24 hours a day and "designed to simulate an operational design/media firm with spacious workstations that allow for individual and collaborative work." In the studio, students will produce a prototype to pitch to investors, collaborators or distributors. This final product is presented in public at the school's Venture Forum at the SVA Theatre and subsequently to the design community.
Graduates of the program have gone on to work for commercial and not-for-profit corporations, institutions and businesses. Many founded their own start-ups, design firms and studios. Some have become partners in businesses and individual projects. Graduates have started over 50 design studios around the globe.
4. Cooper Union, New York, New York

The Cooper Union for the Advancement of Science and Art (Cooper Union or CU) was founded in 1859 by inventor, industrialist and philanthropist Peter Cooper. The school offers programs in the areas of Art, Architecture and Engineering, and courses in the Humanities and Social Sciences. With nearly 900 students enrolled, the school's art students account for 32% of the student population.
The School of Art at Cooper Union offers a flexible BFA in Art with a Specialization in Graphic Design. Students in the program may take elective studio classes and seminars, offered on a rotating basis, they may choose to focus their work in one or more areas of specialization, and they may enroll in advanced studio classes with the same course number multiple times. The school says that students are also "encouraged to follow an integrated approach by selecting from various areas while observing a prerequisite system designed to allow in-depth study in specific disciplines." Other program highlights include internship and study abroad opportunities.
5. Rochester Institute of Technology, Rochester, New York

Founded in 1829, Rochester Institute of Technology (RIT) serves nearly 19,000 across eleven colleges and schools emphasizing career education and experiential learning. The school, which has global locations in China, Croatia, Dubai, and Kosovo, offers several programs for aspiring graphic designers. Programs include a BFA in Graphic Design and an MFA in Visual Communication Design.
Offered through the College of Art and Design, School of Design, the BFA integrates major courses, studio and free electives, and liberal arts, as well as aspects of business, professional practices, computer-based skills, collaborative projects, and workflow. Students can expect to take courses such as 2D and 3D Design, Time-Based Design, Interactive Media Design, Web and User Interface Design, Branding and Identity Design, Design Systems and Methodology, and Experiential Graphic Design. All students in the BFA program will complete a portfolio and Senior Capstone Project.
The MFA in Visual Communication Design (VCD) is a 60 credit hour program composed of courses in Communication Design, Interactive Design, and Motion and 3D Digital Design. In addition, students are required to take Design History Seminar, Design Theory and Methods Seminar, and Professional Practices. The school says, "seminars explore cross-disciplinary principles, theories and methods that can be used by designers. Through selected readings from current periodicals, critical writing, hands-on involvement, presentations and guest lectures, students will broaden their awareness of topics such as systems thinking, human factors, semiotic theory, and visual rhetoric."
The MFA in VCD, which enrolls around 100 students, allows all eligible students to participate in an optional co-op program the summer between their first and second years. Some students may have the opportunity to participate during the fall and spring terms.
Graduates of the BFA and MFA programs at RIT will have career options such as Graphic Designer, Visual Designer, Art Director, Interactive Designer, UI/UX Designer, Digital Product Designer, Presentation Designer, Freelance Designer, Junior Designer, and many others.