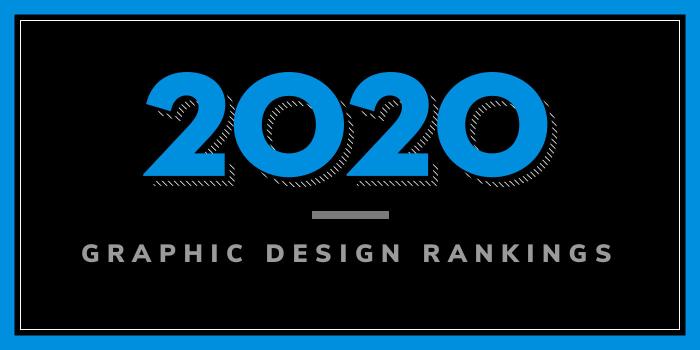 What are the top graphic design school programs in Ohio for 2020?
Top 5 Ohio Graphic Design School Programs - 2020 College Rankings

| Ranking | School | City |
| --- | --- | --- |
| 1 | The Ohio State University | Columbus |
| 2 | University of Cincinnati | Cincinnati |
| 3 | Kent State University | Kent |
| 4 | Columbus College of Art and Design | Columbus |
| 5 | Cleveland Institute of Art | Cleveland |
Our 2020 ranking of the top 5 graphic design school programs in Ohio. For an explanation of the ranking criteria, click here.
1. The Ohio State University, Columbus, Ohio

Established in 1870 as Ohio Agricultural and Mechanical College, The Ohio State University offers over 200 majors, minors and specializations from which more than 68,000 students can choose several paths to focus on graphic design in the College of Arts and Sciences' Department of Design. Options include a Bachelor of Science in Design (BSD) in Visual Communication Design and a Design Thinking Minor.
Students in the BSD program use digital tools, "including advanced computing technology, to visualize and present translations of complex data and ideas," says the school. Students will "study and explore research-based approaches to the visual design of information, the development of brand identities based on present and future conditions, and the creation of way-finding systems for navigating complex environments."
The production of printed materials such as books, brochures, packaging, and posters is also part of the program. Sample courses include Design Media 1 for Visual Communication Design, Typographic Design, Materials + Processes for Visual Communication Design, Design Research, Collaborative Design, Professional Practices, Sustainability and the Built Environment, and Design Matters. In their senior year, designers will complete a final project "that demonstrates each student's comprehensive knowledge and ability to work independently."
The Design Thinking Minor is a 15 credit hour program that introduces students to new and creative ways to solve problems. Courses include Design Practice, Design History, Exploring Design Thinking, Visualization as Thinking, and Presentation as Thinking.
Graphic design students who would like to pursue graduate study at OSU have two options: the MFA in Visual Arts offered through the Department of Art and the MFA in Digital Animation and Interactive Media offered through the Department of Design. The MFA in Visual arts offers emphases in seven studio areas: Art and Technology, Ceramics, Glass, Painting and Drawing, Photography, Printmaking, and Sculpture. The 66 credit hour, three-year program allows students to work across disciplines and with faculty from all seven studio areas.
The MFA in Digital Animation and Interactive Media allows students to select courses that cover visual design, technical skills for animation and interactive media, programming and algorithms, audio design, writing and scripting, and professional development. Students in all graduate art programs have 24/7 access to private and semi-private studio spaces as well as The Wexner Center for the Arts—a world-renowned contemporary art center located on campus; The Fine Arts and Cartoon Libraries; and the Urban Arts Space—an off-campus, OSU-run gallery in downtown Columbus. The Urban Arts Space is the location of the third-year thesis exhibitions.
2. University of Cincinnati, Cincinnati, Ohio

Founded in 1819, the University of Cincinnati (UC) serves more than 46,300 students enrolled in 370 degree programs across 13 colleges and a graduate school. The College of Design, Architecture, Art and Planning (DAAP) houses the Myron E. Ullman Jr. School of Design, which offers a BS in Communication Design. The program, which takes five years to complete, offers three concentration areas including Graphic Design, Motion Design, and Interaction Design.
Students in the BS program will take a broad range of courses such as Foundational Drawing and Design, Kinetic Communication, Typography, Photodesign, and Design Ideation. Courses are supplemented with general education requirements, directed electives, design history, and interdisciplinary courses in design thinking and user-centered design. Studios "will refine and develop specific or general skills," says the school "and be enhanced with further study in design history, methodology, research methods, and global studies." Students in the program also reinforce their skills in the field through several co-ops.
Besides the BS in Communication Design, aspiring graphic designers might consider another program offered through UC's Blue Ash College. The Art and Visual Communication Department here offers a two-year Associate Degree in Applied Graphic Communication. The program is designed for "students seeking foundational skills appropriate for further study in the design field or for employment in areas of design support." Classes are small, so students receive considerable personal attention and direction from faculty. Though the program is a two-year degree, students may take up to three years to complete it.
Graduates of the Communication Design and Graphic Communication programs at UC have career opportunities in advertising, branding and corporate identity, digital product design, exhibit design, interface design, motion graphics and post-production design, package design, service design, user experience design, and web design. They may be found working in the "healthcare system or for governments and NGOs impacting society. Established designers may create their own firms or pursue entrepreneurial activities.
3. Kent State University, Kent, Ohio

Kent State University (KSU or Kent State) was founded in 1910. The school, which consists of an eight-campus system, serves approximately 43,457 students enrolled in more than 300 degree programs across dozens of colleges and schools. The College of Communication and Information, School of Visual Communication Design, offers several programs for aspiring graphic designers including BFA, MA, and MFA degrees in Visual Communication Design and a Design Minor.
The BFA program consists of approximately two-thirds of the coursework in the "creation and study of the visual arts," says the school, with the remainder in general studies. Because of the greater emphasis on upper-level studio courses, the BFA allows majors the opportunity to build greater expertise in a given area of the field.
The MFA is one of only three programs in the state to offer the Master of Arts degree in Visual Communication Design and was the first to offer the terminal degree in the field, the Master of Fine Arts. The MA is a 32 credit hour program that prepares students to work in emerging markets such as social media, branding, digital media and user experience design. The MFA "serves students with a strong undergraduate and/or professional experience in design who wish to advance into leadership roles." Graduates "typically pursue careers in design education, but also stand out in the industry for their ability to solve problems from a research-based design perspective."
The Design Minor provides students with "grounding in the fundamental elements of graphic design, including design research and history, graphic software, industry standards and professional ethics." All School of Visual Communication Design students must complete 300 hours of internship before graduation. Most internships are paid, and students have the opportunity to work at major companies across Cleveland and in Chicago, San Francisco, and New York.
4. Columbus College of Art and Design, Columbus, Ohio

Founded in 1879 and serving nearly 1,100 students, Columbus College of Art and Design (CCAD) is one of the oldest private art and design colleges in the United States, offering 12 BFA programs and two graduate programs in a broad range of subjects and practice areas. Options for aspiring graphic designers include a BFA in Advertising Design & Graphic Design and an MFA In Visual Arts.
The BFA is a 120 credit hour program consisting of 42 hours of program requirements, 36 core studio requirements, and 42 core liberal arts requirements. Sample courses include Advanced Design Concepts, UX Strategy Interaction, Motion Graphics, Trends in Design, Visual Literacy, Illustration for Graphic Design, Applied Design, Web Strategy and Design, and Digital Photography. Graduates of the program have been hired by A&E Television Networks, BBDO, Saatchi & Saatchi, Young and Rubicam, Arc Worldwide/Leo Burnett, American Greetings, Ogilvy & Mather, and Apple.
The MFA in Visual Arts consists of a 60-hour curriculum, taken over two years. Project proposals can be based in design, illustration, printmaking, interactive design, animation, photography and many others. Other program highlights include small class sizes (9-15 students are accepted each year), the opportunity to work with an off-campus mentor or participate in a practicum, and access to the 13,700-square-foot graduate facility, which includes individual student studios, a lounge, and an exhibition space.
MFA graduates have been hired by the Academy of Art, the Art Institutes, Beats by Dre the Museum of Contemporary Art, Nickelodeon, and many others.
5. Cleveland Institute of Art, Cleveland, Ohio

Founded in 1882, Cleveland Institute of Art (CIA) serves 645 students from 32 states and nine countries around the world. The school, which offers 15 majors in the fine arts, design, craft, and interactive media, has a Graphic Design Program that leads to a BFA. Students in the program will "explore both innovative and traditional methods of graphic design including typography, print and web design, package design, and signage," says the school. Students will also be "introduced to forms, methods, conventional and experimental types of media, and concepts crucial to creative development, self-expression, and effective visual communication and production."
Other program highlights include the opportunity to collaborate with Industrial Design and Interior Design students on projects and in the classroom. The integrated curriculum will help students "build valuable communication skills and develop techniques" for presenting their ideas and final projects.
Graduates of the program are prepared to seek positions such as Advertising Designer, Art Director, Associate Partner, Film Director + Writer, Magazine Designer, and many others.