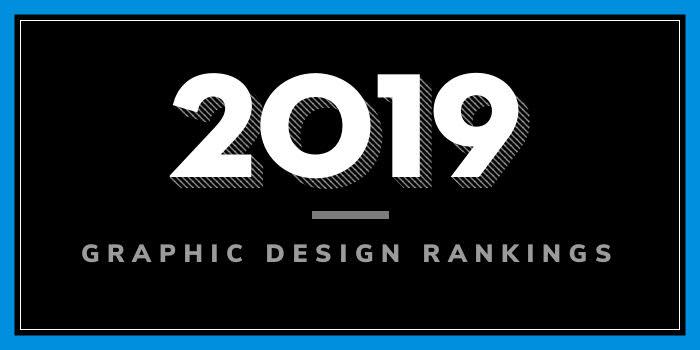 Top 5 Graphic Design School Programs in Oregon - 2019 College Rankings

| Ranking | School | City |
| --- | --- | --- |
| 1 | Portland State University | Portland |
| 2 | Oregon State University | Corvallis |
| 3 | Pacific Northwest College of Art | Portland |
| 4 | George Fox University | Newberg |
| 5 | Western Oregon University | Monmouth |
Our 2019 rankings of the top 5 graphic design school programs in Oregon. For an explanation of the ranking criteria, click here.

1. Portland State University, Portland, Oregon
Portland State University (PSU) opened its doors in the summer of 1946 to just 220 students. Today, the school spans 50 city blocks, and it houses nine colleges and schools, 226 degree programs, and more than 25,000 students. The College of Arts is home to the schools of Architecture, Art + Design, Music, and Theater + Film.
With 1,400 students enrolled, the School of Art + Design offers BA, BS, BFA degrees and Minors in areas from Art History to Graphic Design. The Graphic Design Program has two options including a BFA and a Minor. Program highlights include mostly studio-based courses, opportunities to engage in professional internships, and summer study abroad experiences such as Printmaking in Mexico and Art History in Rome.

2. Oregon State University, Corvallis, Oregon
Oregon State University (OSU) was founded in 1868. With nearly 31,000 students in Corvallis, Bend, Newport and Portland, OSU is Oregon's largest university. Academic offerings include some 200 undergraduate and 80-plus graduate degree programs across 11 academic colleges. The College of Liberal Arts-School of Arts and Communication offers a BFA in Graphic Design featuring "a hybrid curriculum that incorporates courses in new media, digital communications, art and design, as well as an innovative course on collaboration." Graduates of the program are prepared for positions in a variety of areas such as print media, editorial design, marketing, advertising, branding, package design, web design, app design, interface design, interaction design, information design, motion graphics and more.

3. Pacific Northwest College of Art, Portland, Oregon
Pacific Northwest College of Art (PNCA) was founded in 1909. This fine arts and design college offers eleven BFA degrees, seven graduate degrees including MFA and MA degrees, a Minor, a Post-Baccalaureate, and a variety of Community Education programs for adults and youth. Around 550 students from 42 states and 10 countries are enrolled in 21 areas of study from Animated Arts and Graphic Design to Video and Sound.
Per the school, the curriculum for the Graphic Design Program (Communication Design) "ranges from the micro to the macro, craft and concept, and combines the hand crafted with the digital to help you grow your unique vision." Students will find that they "have plenty of options to tailor" their experience. Sample courses for the program include Exploring Visual Culture, Fundamentals of Interactive Media, Marketing and Branding, Motion Graphics, 3D Design, Time Arts, Typography I & II, Visual Elements Digital Tools, and Visual Elements 2D.
Students will also take a number of design studio courses throughout the program and during their senior year, they will take advanced studio courses such as Design Arts Advanced Studio: Strategy, Design Arts Advanced Studio: Vision, Design Arts Thesis Development, Research for a Creative Practice, and Design Arts Thesis.
Other program highlights include small class sizes, mentorship programs, professional practices instruction, portfolio preparation and internship opportunities.

4. George Fox University, Newberg, Oregon
Founded in 1885, George Fox University serves more than 4,000 students enrolled in more than 40 majors, 45 minors, and six pre-professional programs through six colleges. The College of Arts, Humanities and Social Sciences houses the Department of Art, which offers a BA in Graphic Design. Program highlights include dedicated professors, small classes, real-world learning opportunities, placed internships and client projects, a family-oriented community, and peer engagement throughout the program.
Real-world opportunities students have participated in include the Mural Project, Glass Project, Tiny Home Village, Community Art & Design Workshop, and George App. Students have interned at companies such as DNA, Phat Graphics, Red Hills Market, Big Fir Designs, and Chemeketa Community College.
Graduates of the George Fox BA in Graphic Design Program have been hired by the Disney, Nike, the NFL, Nordstrom, Bank of America, Anthropologie, Code Monkeys Web & Game Design, Harvest House Publishing, Landor & Associates, and many others.

5. Western Oregon University, Monmouth, Oregon
Founded in 1856, Western Oregon University (WOU) serves nearly 5,400 students enrolled in more than 100 programs through dozens of departments. The Art Department offers a BA in Art & Design with a Graphic Design Track. This flexible major is part of the Visual Communication Design (VCD) Program and allows students to mix disciplines in visual art to support their individual needs and goals.
Per the school, "through a multitude of formats – logos, brochures, packaging, posters, exhibition displays, and more – students solve print visual communications challenges with a wide array of clients and audiences in mind, working both individually and in collaborative design teams."
Sample courses for the program include Beginning Design: 2D and 3D, Graphic Design, Interactive Media, Introduction to Typography, Photo and Digital Images, Print Design, and Video & Animation. Students may also choose from a wide range of general education and elective courses. Recommendations include Business Marketing, Communication Studies (topics: Mass Communication, Media, Public Relations, Advertising), Computer Science, Creative Arts (topics: Theater Production, Fashion, Music/Sound), Entrepreneurship, and Film Studies.