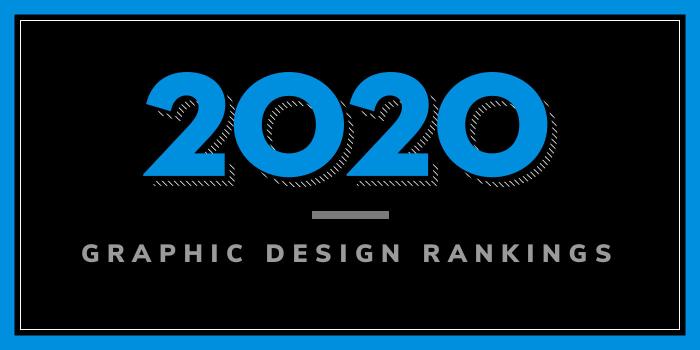 What are the top graphic design school programs in Pennsylvania for 2020?
Top 5 Pennsylvania Graphic Design School Programs - 2020 College Rankings

| Ranking | School | City |
| --- | --- | --- |
| 1 | Carnegie Mellon University | Pittsburgh |
| 2 | Temple University | Philadelphia |
| 3 | Drexel University | Philadelphia |
| 4 | The University of the Arts | Philadelphia |
| 5 | Moore College of Art & Design | Philadelphia |
Our 2020 ranking of the top 5 graphic design school programs in Pennsylvania. For an explanation of the ranking criteria, click here.
1. Carnegie Mellon University, Pittsburgh, Pennsylvania

Founded in 1900, Carnegie Mellon University (CMU) serves more than 14,500 students representing over 100 countries. The school offers more than 100 programs across seven colleges, including the College of Fine Art, home of the School of Design. Here, aspiring graphic designers can earn a Bachelor of Design (BDes), formerly BFA. The program has three tracks: Products, Communications, and Environments. Students may focus in one or all three areas or pursue a more interdisciplinary focus that combines two of the three.
Other undergraduate options include the Minor in Design Application and the Undergraduate Interdisciplinary Degree known as "BXA," which provides students with the ability to evenly balance their study of humanities or sciences with design. While BXA majors may take 26 design courses and 15 outside courses, most BXA students take 12 design courses, with the balance of their courses taken outside of the School of Design. The Minor is for students admitted to other programs on campus who are interested in gaining "fundamental design skills and/or exposure to design."
"CMU also offers a unique program called Integrative Design, Arts, and Technology (IDeATe), which allows student to concentrate their studies on cross-campus industry themes like game design, animation and special effects, innovation and entrepreneurship, intelligent environments, and learning media design."
Graduate options include a one-year Master of Arts (MA) in Design program, a one-year Master of Professional Studies (MPS) in Design for Interactions, a two-year Master of Design (MDes) in Design for Interactions program, and a PhD in Design Studies. Students in the graduate programs can expect to take courses such as Prototyping for Interaction Design, Studio: Visual Communication Fundamentals, Design Principles and Practices, and Seminar: Design Thinking. Students may complement their skills and knowledge with elective courses outside of design. Courses in policy, business, service or social innovation, interaction or communication design, or professional writing are recommended.
2. Temple University, Philadelphia, Pennsylvania

Founded as a night school by Russell Conwell in 1884, Temple University serves around 40,000 undergraduate, graduate and professional students enrolled in more than 500 academic programs across 17 schools and colleges. The largest university in Philadelphia, Temple has international campuses in Tokyo and Rome, and study abroad opportunities across six continents.
Tyler School of Art and Architecture at Temple University offers a BFA in Graphic & Interactive Design (GAID), a BFA in Graphic & Interactive Design with Entrepreneurial Studies, and an MFA in Graphic & Interactive Design. The BFA in GAID allows students to work closely with faculty who are practicing professionals with established international reputations in design for print and electronic media. Students will learn by working design projects for print and interactive media including logo and collateral design for corporate identities, packaging, promotional campaigns, books, periodicals, websites, web apps and animation. Advanced level courses are offered in a wide range of topics including corporate design, packaging, typography, publication design, promotion design, advertising, art direction, design authorship, illustration, digital narrative and interactive design.
The school says that the curriculum is enriched by visiting designers and illustrators and an exciting range of off-campus opportunities including an internship program for course credit, participation in national and international design competitions and exhibitions, community-oriented work for nonprofit organizations, tours of professional design studios, and portfolio reviews through professional design and advertising organizations. The program culminates in a final portfolio.
Graduates from the program land positions at design studios, in-house design departments and advertising and marketing agencies. Many alumni from the program go on to establish their own successful businesses as well.
The 126 credit hour BFA in GAID with Entrepreneurial Studies is offered in partnership with Fox School of Business at Temple and Tyler School of Art and Architecture. The program integrates the disciplines of art and entrepreneurship, preparing students with the requisite skills for entrepreneurship in their respective studio discipline and necessary preparation to pursue graduate studies in their studio discipline, in entrepreneurship, or in similar professions upon graduation.
Tyler's MFA program in GAID is an intensive two-year immersion in the practice of design. The goal of the program, says the school "is to create a new generation of design entrepreneurs by providing them with real-world experience and the opportunity to be their own client." Faculty identifies "specific MFA projects that have great entrepreneurial potential and guide students through the rigorous processes to make them real. Many of the MFA projects are now making their way into GAID's design incubator, The Hatchery, a new initiative to promote entrepreneurship and transform student projects into marketable products." Students work directly with the design incubator's Director on marketing plans for graduate projects created at Tyler.
Graduate faculty "work closely with the MFA students in a program fueled by collaborative exploration. While faculty members guide students in defining and focusing on their unique projects, all students are engaged in supporting the development of each other's work through regular group critiques and shared research."
3. Drexel University, Philadelphia, Pennsylvania

Established in 1891 as Drexel Institute of Art, Science and Industry, Drexel University was originally a non-degree-granting institution. The school began conferring the BS degree in 1914, when its 18 departments were organized into four schools. Today, Drexel University serves approximately 24,190 students enrolled in over 200 degree programs in 15 colleges and schools.
The Graphic Design program at Drexel University's Westphal College of Media Arts & Design is a four-year BS degree program and prepares students for a career in graphic design. Students learn to conceptualize, visualize and realize visual communications through the rigor of project-based exploration and experimentation based on the formal foundations of typography, image making, aesthetics and critical thinking.
Graphic design students are immersed in all aspects of visual communications including books, magazines and publications (print and screen-based), posters, advertising, packaging, web, motion and interactive design and UX, exhibition design and data visualization. Students develop an expansive professional portfolio, and graduate fully and competitively prepared to enter the profession. The curriculum provides a balance of theory and practice, a rigorous study of design, enhanced by coursework in the humanities and the physical and social sciences.
Graphic Design students can also pursue advanced elective coursework in web and motion graphic design, kinetic and advanced typography, environmental graphic design, and experimental publication design as well as other interdisciplinary special topics projects. This major features small class sizes and studio based instruction from a caring and accomplished faculty. The program is housed in outstanding facilities in the award-winning URBN Center, which is home to numerous other design disciplines and an extensive array of technologies, which encourage interdisciplinary collaborations.
All Graphic Design students work full-time for six months in their junior year as part of Drexel's noted cooperative education program, and over 93% of our graduates are working as designers or in graduate school within one year of graduation. A high percentage of Graphic Design students study abroad and the Graphic Design program has a longstanding term-long program in London, England, and a shorter program in Japan. And, seniors in the Graphic Design program run a Graphic Design agency that creates most of this College's print and web marketing and informational materials, as well as for clients from across the University for which are students are paid for their work.
Drexel's Graphic Design students are regularly recognized in competitions and publications such as Graphis, CA, Creative Quarterly, UCDA, winning on average over two dozen national and international awards each year.
4. The University of the Arts, Philadelphia, Pennsylvania

Founded in 1876, The University of the Arts (UArts) is the nation's only comprehensive arts university. The school serves 1,900 students enrolled in 46 undergraduate and graduate programs, and more than 30 minors, through the College of Art, Media & Design, the College of Performing Arts, the Division of Liberal Art, and the Division of Continuing Studies (Grad Programs).
The College of Art, Media & Design houses the School of Design, which offers a BFA in Graphic Design and a BFA in Illustration with eight concentration options including Graphic Design Communication, Graphic Design Typography, Printmaking, Animation Movement, Animation Visual Development, Game Art, Photography, and Painting.
The BFA in Graphic Design prepares students for employment in fields ranging from publication design to motion graphics to branding and more. This cross-disciplinary program offers courses such as Advanced Digital Interactive Techniques, Communication Media and Strategies, Digital Interactive Techniques, Visualizing Language I: Typographic Hierarchies, and Electronic Media/Production. During the final year of the program, students will take Senior Studio, Design Strategies: Nonlinear Narratives, Design Strategies: Brand Identity, Applied Design Laboratory, and the Design Internship.
The BFA In Illustration program blends creative visual problem solving, digital experiences, drawing, figure modeling, illustration, painting, picture making, digital experiences, as well as specialized graphic design courses, self-discovery through mentor-student relationship, and history of pictorial image making. Course highlights include Communication Design, Figure Anatomy, Illustration I-IV, Image/Time, Materials, Responsive Drawing, and Words, Images & Idea.
Graduates of the Illustration Program at UArts have gone on to create illustrations for The New Yorker, New York Times, Rolling Stone, ESPN, Random House, Ralph Lauren, Fortune and others.
5. Moore College of Art & Design, Philadelphia, Pennsylvania

Founded in 1848, Moore is the first and only visual arts college for women in the United States. The school offers 10 BFA programs to its several hundred students. Program options include Graphic Design, Photography & Digital Arts, Illustration, Animation & Game Arts, Art Education, Art History, Curatorial Studies, Fashion Design, Fine Arts, and Interior Design.
Students in all programs "learn from award-winning, professionally active faculty who bring real-world knowledge and expertise into the classroom and encourage excellence, creative exploration and self-expression to prepare students for lifelong learning and leadership in their chosen field," says the school. Moore also offers an array of minors that complement the students' course of study, and allows them to advance their interests in support of their artistic and professional goals.
The BFA program consists of workshops, critiques, studio tours, and mentorship experiences with design professionals, as well as access to computer labs installed with the latest versions of Adobe Illustrator, Photoshop, Dreamweaver, InDesign, Fireworks and Flash. Students in the program will learn advertorial composition, motion graphics, packaging, branding, print and web design, and eco-friendly printing options.
Course highlights for the program include Visual Thinking, Color Theory, The Printed Word, Type and Image, Digital Image Making, Screen Typography, Advanced Typography 3D Applications in Web Design, Graphic Design: Strategies and Applications, Graphic Design: Web Design, Design Systems, Time-Based Design, and Professional Practices in Graphic Design.
Students in the program will complete a Graphic Design Thesis as well as a paid internship that requires 240 hours in the field. Moore College is the only art and design school to provide $1,000 paid internships for each student in every major. Internship positions are available in a range of industries, small businesses, artist studios, galleries, and museums.
Graduates of the BFA programs at Moore College of Art & Design enjoy a 100% job placement rate.