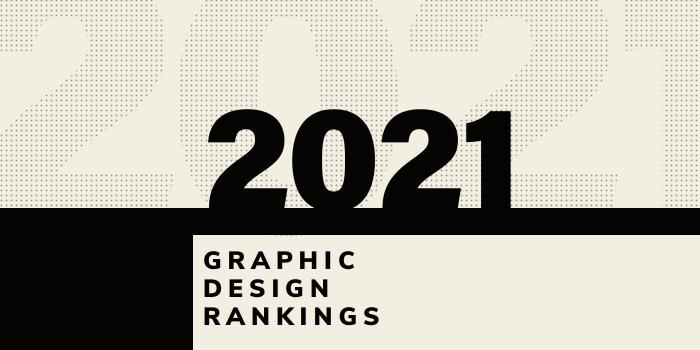 What are the top graphic design school programs in South Carolina for 2021?
Top 5 South Carolina Graphic Design Schools - 2021 College Rankings

| Ranking | School | City |
| --- | --- | --- |
| 1 | Clemson University | Clemson |
| 2 | University of South Carolina | Columbia |
| 3 | Winthrop University | Rock Hill |
| 4 | Coastal Carolina University | Conway |
| 5 | Charleston Southern University | Charleston |
Our 2021 ranking of the top graphic design school programs in South Carolina. For an explanation of the ranking criteria, click here.
1. Clemson University, Clemson, South Carolina

Clemson University opened in 1893 as Clemson Agricultural College with just 446 male students. Today, the school serves a co-ed population of nearly 26,000 students enrolled in more than 300 majors, minors, and graduate degree programs in more than a dozen colleges and schools.
The Wilbur O. and Ann Powers College of Business houses the Department of Graphic Communications, which offers BS and MS degrees in Graphic Communications (GC). Clemson's College of Art, Architecture and Humanities, houses the Department of Art, which offers Art BA and BFA degrees. 
The Graphics Communications BS is "dedicated to hands-on learning experiences," says the school. Students in the program are "placed in positions in a variety of printing, packaging, publishing, imaging and related industries in management, marketing, sales, customer service, creative, technical and scientific positions." Placement rates are "consistently high" with "competitive salaries."
In addition to engaging in hands-on learning experiences, Graphic Communications students will take courses such as Commercial Printing, Current Developments and Trends in Graphic Communications, Digital Imaging and eMedia, Ink and Substrates, Marketing, Package and Specialty Printing, Packaging Science, and Technical Writing. Graduates of the program are prepared to enter the schools MS in Graphic Communications Program or seek positions in commercial and technical sales, printing management, production planning and supervision, and many others.
The MS in Graphic Communications includes 33 credit hours of graduate courses for the non-thesis option or 30 hours with a thesis. Within the total requirements, at least 17 hours will be in GC technical/managerial courses; seven will be research related; six credits will be from outside the Graphic Communications Department; and at least one-half will be at or above the 8000 level.
Graduates of the program are placed in positions in a variety of imaging, packaging, printing, and publishing related industries in creative, management, marketing, scientific, sales, and technical positions.
The Professional Art BFA program allows students to choose an emphasis area such as drawing, painting, photography, printmaking, or new media, with complementary coursework in Graphic Design New Media, and Animation. In the Liberal Arts BA program, students may select a concentration in Digital Art and Design Media, Studio Art, or Art History. They also have the option to customize their studies with a minor or double major, which allows them to tailor their career interests.
Other Art BA/BFA program highlights include an ongoing visiting artist series, access to exhibits in diverse media at the Lee Gallery, and the Fine Arts Student Association, which organizes trips and at least one annual trip to a major urban art center such as New York City. Students also have the opportunity to exhibit their work in independent galleries in the Greenville and Pendleton arts districts, as well as other regional and national venues.
BFA seniors exhibit their art in the Lee Gallery, and BA students undertake a professional preparation course to complete their degrees.
2. University of South Carolina, Columbia, South Carolina

Founded in 1801 as South Carolina College, the University of South Carolina (U of SC) Columbia campus is one of eight college campuses in the University of South Carolina system. The school serves nearly 49,000 students across campuses in Columbia (main), Aiken, Beaufort, Upstate, Lancaster, Salkehatchie, Sumter, and Union. The main campus serves just over 33,500 students enrolled in hundreds of areas of study in 16 colleges and schools.
The College of Arts and Sciences houses the School of Visual Art and Design. This comprehensive school for the study of the studio arts offers programs in Graphic Design and Media Arts (Animation, Game Design, Film, New Media, and Video). Graphic Design options include a BA or BFA in Studio Art with a Concentration in Graphic Design or Graphic Design + Illustration. MA and MFA degrees in Studio Art are also available, as well as an MA in Media Arts.
Studio Arts at U of SC is housed in the largest school of art in the state. Classes are held in McMaster College, the schools 85,000-square-foot facility designed specifically for the study and creation of the visual arts. Courses for graphic design cover Illustration, Logo Design and Branding, Motion Graphics and Interactive Design, Multimedia, Packaging, Poster Design, and Publication and Editorial Design.
The BA is a "well-rounded liberal arts major that offers a solid foundation in multiple types of art and is ideal for students interested in double majoring," says the school. BA students will graduate from the program with a professional portfolio. The BFA is a "pre-professional degree that allows students to focus" in one of seven concentrations. In addition to Graphic Design, students may concentrate in areas such as Drawing, Printmaking, and Photography. BFA students will "have a solo exhibition of their creative research to be examined by the student's major faculty."
All students (BA, BFA, MA and MFA) have access to internship opportunities, study abroad experiences, and the South Carolina Chapter of the AIGA. AIGA SC offers a wide variety of programming that includes guest speakers, workshops, and special design related events such as a summer design film series.
3. Winthrop University, Rock Hill, South Carolina
Founded in 1886, Winthrop University serves nearly 5,600 students enrolled in more than 60 undergraduate majors, graduate programs, and certificates. Programs are offered in five academic colleges including Arts and Sciences, Business Administration, Education, University College, and Visual and Performing Arts.
The College of Visual and Performing Arts (CVPA) houses the Departments of Design, Fine Arts, Music, and Theater & Dance. With more than 600 students enrolled, the CVPA/Department of Design offers a BFA in Visual Communication Design with Graphic Design and Illustration Tracks. An 18 credit hour Minor in Visual Studies is also available.
The BFA program requires 120 credit hours of study including a combination of Design, General Education, and Visual Communications (VCOM) coursework. Course highlights include Corporate Identity, Design and Color, Design Concepts, Graphic Arts Production Practices, Graphic Design, Typography, Visual Communication Seminar, Visual Thinking and Symbolic Communication, and Web Design. BFA students will also take Professional Portfolio and Practices, and complete a Senior Thesis, and Professional Internship. 
4. Coastal Carolina University, Conway, South Carolina

Coastal Carolina University (CCU) was founded in 1954 as Carolina Junior College—a branch of the College of Charleston. When the school opened it had 53 students and a handful of part-time faculty. The school was housed in Conway High School and classes met after hours. Today, CCU comprises 115 main buildings situated on 621 acres, just minutes from Myrtle Beach, SC. The school serves around 10,500 students enrolled in more than 120 undergraduate majors and graduate degree programs in six colleges.
The Edwards College of Humanities and Fine Arts offers more than 50 degree programs, certificates and minors. Programs for aspiring graphic designers include a BFA in Visual Communication Design, and a BA and Minor in Graphic Design.
The BFA in Visual Communication Design "focuses on the mastery of diverse technical skills, the development of dynamic visual communication across multiple media, and an understanding of contemporary design practices," says the school. To apply for the program, students will first enroll in the BA option, then complete a portfolio review in during the second year of the program.
The BA in Graphic Design teaches students how to be visual communicators who explore "what it means to convey ideas through type and image, as well as innovate through technology." In the classroom, students "will build on the fundamental skills of the practice of design, and cultivate visual concept within a contemporary design field." The Minor requires 18 credit hours of study including Graphic Design I-IV and Designing for the Screen. Students will also learn Desktop Publishing, Photography, and Web Design.
Highlights for the degree programs include experiential opportunities (Athenaeum Press: Student-Driven Publishing Lab, Chroma Art Club, Tempo Magazine), access to numerous innovative and well-equipped labs, creativity and development workshops, and participation in the Senior Showcase.
5. Charleston Southern University, Charleston, South Carolina

Charleston Southern University (CSU) was founded in 1964 as the Baptist College at Charleston. The school serves close to 3,400 students enrolled in more than 80 undergraduate, graduate, doctoral, and online programs in eight colleges and schools. The College of Humanities and Social Sciences houses the Communication and Media Arts area, which offers a BA and a Minor in Graphic Design.
The Graphic Design Program "prepares students for a broad variety of careers in the field of design," says the school. The program begins with "modest studio art skills," followed by instruction in the school's Mac Labs where students will "master many programs within the Adobe platform. This includes Photoshop, Illustrator, InDesign, Dreamweaver and more." Other courses include Advertising Design, Business of Design, Digital Illustration, Digital Imaging Editing, Drawing, History of Design, Typography, Visual Communication, and Web Design.  
During the Junior and Senior years, students may declare a specialization in a particular area of design. This might include Illustration, Photography, Print Design, or Web Design. Other program highlights include portfolio development courses, the opportunity to visit real-world design agencies and hear from guest speakers who are respected professionals in a variety of creative industries, and internship opportunities.  "The range of opportunities are diverse with students designing everything from websites, to packaging design, photography, print layouts and much more. For many students, these internships lead to full-time positions after graduation."