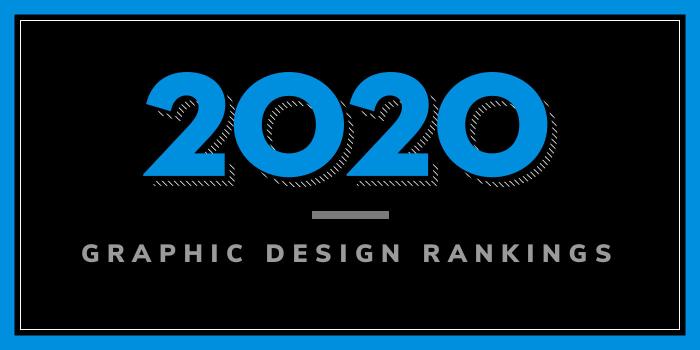 What are the top graphic design school programs in Utah for 2020?
Top 5 Utah Graphic Design School Programs - 2020 College Rankings

| Ranking | School | City |
| --- | --- | --- |
| 1 | Brigham Young University | Provo |
| 2 | Utah State University | Logan |
| 3 | Weber State University | Ogden |
| 4 | University of Utah | Salt Lake City |
| 5 | Southern Utah University | Cedar City |
Our 2020 ranking of the top 5 graphic design school programs in Utah. For an explanation of the ranking criteria, click here.
1. Brigham Young University, Provo, Utah

Brigham Young University (BYU) was founded in 1875 by The Church of Jesus Christ of Latter-day Saints (LDS). Serving around 33,500 students from all 50 states and 105 countries, BYU offers more than 400 undergraduate majors and minors, master's programs and doctoral programs. The school houses dozens of colleges, schools, and departments that offer programs from Accounting to Visual Communications.
The College of Fine Arts and Communications serves nearly 5,700 students enrolled in programs in the Department of Art, the School of Communications, the Department of Dance, the Department of Design, the School of Music, and the Department of Theater and Media Arts. Students in the College "undertake research projects, pursue internships, and participate in study abroad programs across the globe," says the school. Communications is one of the College's top six majors by graduation.
Options for aspiring graphic designers include BA and BFA degrees in Graphic Design, a BFA in Art with a Focus in New Genres or Printmaking, and Minors in Design or Advertising Design. Other areas of study include Interaction Design, Motion Design, Visual Development, and Branding.
Because of the popularity of the Graphic Design Program, enrollment is limited to just 40 students. Course highlights for the program include Branding, Design Thinking, Motion, Media Design, Bookbinding, Interaction Design, Letterpress Studio, and Studio Practices for Designers. Students in the program will complete a BFA Capstone Project and a required Professional Internship.
Student interns have the opportunity to apply their design skills in a real working environment, they will learn how to meet the needs of the client while preserving the integrity of the design principles they have learned in class, and interact with team members from all areas of expertise on a real-world project.
2. Utah State University, Logan, Utah

Utah State University (USU) was founded March 8, 1888 as the Agricultural College of Utah. Today, the school serves 27,810 students across the main campus, three regional campuses (Brigham City, Tooele, Uintah Basin), a Comprehensive Regional College (USU Eastern with campuses in Price and Blanding), extension offices in 28 of 29 Utah counties, and at the Ogden Botanical Center, Thanksgiving Point, and Utah Botanical Center.
USU offers 430 undergraduate, graduate, and minor programs through eight colleges. Caine College of the Arts houses the Department of Art + Design, which offers a BFA in Graphic Design. Students in the program complete a variety of courses that involve working with symbols, trademarks, typography, layout, and all formats of print and publication design. Illustration, digital imaging, motion graphics, and interactive media are also part of the graphic design curriculum.
Other program highlights include the Hashimoto Communication Arts Seminar (lecture seminars by professional guest artists in illustration and graphic design) and the opportunity to take an Advanced Internship/Coop designed for students needing "complexity and a more professional level of experience in the workplace." Course highlights for the program include Brand Identity Design, Typography, Type, Image, and Visual Continuity, Motion Design, Illustration Concepts, and Graphic Interface Design.
This "competitive program culminates in the creation of a professional portfolio that helps" USU BFA graduates land positions "in prestigious national and international design studios and advertising agencies."
3. Weber State University, Ogden, Utah

Founded in 1889, Weber State University serves around 28,250 students from 29 Utah counties, 48 states, and 61 nations. The school offers more than 225 programs through seven colleges. The Telitha E. Lindquist College of Arts & Humanities houses the Department of Visual Art & Design (DOVAD), which offers a BFA in Graphic Design. A 24 credit hour Design for Digital Media Minor is also available.
Program highlights for the 120 credit hour BFA program include workshops with visiting artists, study abroad opportunities, and public exhibition of student work. Students will also engage in studio projects that the school says, "include a stimulating mix of the practical and experimental, leading students towards professional self-discipline and strong problem-solving abilities."
Course highlights for the program include Graphic Design Practice, Motion Design, Experimental Typography, Design Production, Web Design for Visual Arts, Typography and Publication, Advanced Graphic Design, Advanced Illustration, Printmaking, Interaction Design, and Cooperative Work Experience. This one credit hour course provides the opportunity for students to receive academic credit for faculty approved on-the-job learning experiences within certain visual arts areas of emphasis.
Employment options for graduates of the DOVAD Graphic Design BFA include advertising, brand management, design for web/interactive media, exhibitions, packaging, publishing, and other forms of graphic communication.
4. University of Utah, Salt Lake City, Utah

Founded in 1850, University of Utah serves more than 31,000 students enrolled in more than 100 undergraduate and more than 90 graduate degree programs in 17 colleges and schools and nearly 100 departments. The College of Fine Arts, Department of Art & Art is currently transitioning the curriculum in Graphic Design from a BFA in Studio Art–Graphic Design Emphasis to a four-year BFA in Graphic Design. This transition will be gradual. Only the new introductory courses (first-year) in the new degree program will be offered in the 2019/20 academic year, with the other new required courses rolling out successively over the next four years.
Other programs are offered in the Continuing Education & Community Engagement Department. Options include Marketing & Graphic Design Certificates including Content Marketing & Management, Digital Marketing Management, Front End Web Design, and Creative Design Tools.
5. Southern Utah University, Cedar City, Utah

Founded in 1897, Southern Utah University (SUU) serves more than 11,000 students enrolled in more than 140 undergraduate programs and 21 graduate and certificate programs. Programs are offered through six colleges, including the College of Performing and Digital Arts, which offers a BFA and a Minor in Graphic Design.
The 19.5 credit hour Minor consists of 2D Design, Digital Tools, Art Insights, Typography I, Graphic Design I, History of Graphic Design, and Web Design I.
The 120 credit hour BFA consists of General Education requirements (30-37 credits), Graphic Design (82 credits) and free electives (1-14 credits). Recommended electives include Media and Society, and Web Development. Other course highlights include Digital Tools, Art Insights, Typography, Web Design, Branding, Drawing for Designers, Letterpress, Motion Graphics, 3D Digital Illustration, Publication Design, and Special Topics in Design.
Students will also complete Junior/Senior Design Studio, Senior Seminar, Senior BFA Studio I: Professional Practices and Portfolio Systems, and Senior BFA Studio II: BFA Exhibition and Portfolio Completion. An internship is also part of the program.