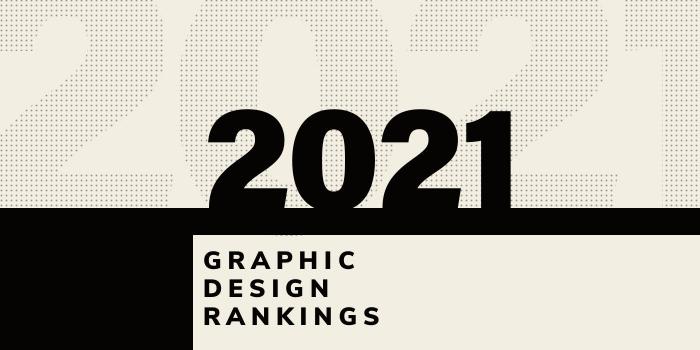 What are the top graphic design school programs in Utah for 2021?
Top 5 Utah Graphic Design Schools - 2021 College Rankings

| Ranking | School | City |
| --- | --- | --- |
| 1 | Brigham Young University | Provo |
| 2 | University of Utah | Salt Lake City |
| 3 | Utah State University | Logan |
| 4 | Southern Utah University | Cedar City |
| 5 | Utah Valley University | Orem |
Our 2021 ranking of the top graphic design school programs in Utah. For an explanation of the ranking criteria, click here.
1. Brigham Young University, Provo, Utah

Founded in 1875 by The Church of Jesus Christ of Latter-day Saints (LDS), Brigham Young University (BYU) serves 30,745 undergraduate students—the largest undergraduate enrollment of any private university in the U.S. The school also serves close to 2,800 graduate students enrolled in 88 master's degree programs, and 32 doctorate programs. Around 187 undergraduate majors and 110 undergraduate minors are also offered in dozens of colleges and departments.
The College of Fine Arts and Communications, Department of Design offers a BFA in Graphic Design and a Graphic Design Fundamentals Certificate. The Certificate is 15 credit hours and includes the following courses: Introduction to Graphic Design, Typography, Graphic Design, Interaction Design, and Creating Online Media. The program prepares graduates for positions such as Design Assistant, Junior Graphic Designer, Junior Production Artist, and Marketing Production Artist.
The BFA in Graphic Design "simulates a professional studio experience with students working to solve complex visual problems" says the school. "As members of a small cohort group, students complete a variety of individual and collaborative projects under close faculty direction." Course highlights for the program include 3D Design, Advertising, Bookbinding, Branding, Design Thinking, Entrepreneurship, Illustration, Interaction Design, Letterpress Studio, Motion 1 & 2, and Typography. Students in the program will complete the BFA Capstone Project and a required Professional Internship.
Student interns have the opportunity to apply their design skills in a real working environment, they will learn how to meet the needs of the client while preserving the integrity of the design principles they have learned in class, and interact with team members from all areas of expertise on a real-world project.
Graduates of this limited enrollment program (40 students) "will be able to create design solutions across multiple mediums, including print, interactive media, and film."
2. University of Utah, Salt Lake City, Utah

Founded in 1850, University of Utah serves more than 31,000 students enrolled in more than 200 degree programs in 17 colleges and schools. The College of Fine Arts houses the Department of Art & Art History, which is currently transitioning the curriculum in Graphic Design from a BFA in Studio Art–Graphic Design Emphasis to a four-year BFA in Graphic Design, with courses being rolled out successively between 2019–2022.
The "process-oriented curriculum" for the BFA program "engages students in the exploration of visual communication strategies and techniques across a variety of media," says the school, and it is "designed to prepare students to enter the field as nationally-competitive creative professionals." Students enrolled for the 2020-2021 academic year will take courses such as Action, Communication Design, Construct, Evidence, Illusion, Mapping, Matrix, Seeing, and Touch. This program also has a final portfolio requirement.
Other programs for aspiring graphic designers are offered in the Continuing Education & Community Engagement Department. Options include Marketing & Graphic Design Certificates including Content Marketing & Management, Creative Design Tools, Digital Marketing Management, and Front End Web Design.
3. Utah State University, Logan, Utah

Utah State University (USU) was founded March 8, 1888 as the Agricultural College of Utah. Today, USU is a public, land- and space-grant research that serves nearly 28,000 students across several campuses and centers, and dozens of extension offices. These include the main campus in Logan, three regional campuses (Brigham City, Tooele, Uintah Basin), the Comprehensive Regional College (USU Eastern with campuses in Price and Blanding), extension offices in 28 of 29 Utah counties, and the Ogden Botanical Center, Thanksgiving Point, and Utah Botanical Center.
USU offers around 400 undergraduate, graduate, and minor programs in eight colleges. Caine College of the Arts (CCA) houses the Department of Art + Design, which offers Art and Design, Music, and Theater Arts programs. Options for aspiring graphic designers include a BFA in Graphic Design and an Art MFA with a Specialization in Graphic Design.
BFA students "receive training in collaboration, innovation, theory, professional practice, technical competence, history, creative processes and sustainability," says the school.
Program highlights include the Hashimoto Communication Arts Seminar (lecture seminars by professional guest artists in illustration and graphic design) and the opportunity to take an Advanced Internship/Coop designed for students needing "complexity and a more professional level of experience in the workplace."
Course highlights for the program include 2D and 3D Design, Advanced Branding/Packaging Design, Brand Identity Design, Drawing, Graphic Interface Design, Illustration Concepts, Motion Design, and Type, Image, and Visual Continuity. A Senior Capstone Course is also part of the program.
Students will graduate with a professional portfolio that will help them land a position at "prestigious national and international design studios and advertising agencies."
The Art MFA with a Specialization in Graphic Design consists of a variety of courses that involve working with all formats of print and publication design, as well as layout, symbols, trademarks, and typography. Animation, Digital Imaging, Illustration, Interactive Media, and Motion Graphics are also part of the curriculum.
Other program highlights include the opportunity to exhibit student work at several venues on campus and at national and international shows, "strengths in human/computer interface design" and a partnership with the Huntsman School of Business called Design Thinking, generous studio space, and access to more study abroad programs than any other department on campus.
Graduate students study each year in places such as Germany, Korea, Scotland, and Switzerland. The MFA Art Program also hosts visiting artists from around the world.
MFA Program graduates go on to work as artists and designers in their respective fields. Students also pursue careers as teachers in higher education, "a field in which graduates of the program have historically high placement."
4. Southern Utah University, Cedar City, Utah

Founded in 1897, Southern Utah University (SUU) serves 12,582 students (Fall 2020), the largest number in the university's history. The school offers more than 160 undergraduate, graduate, and certificate programs in six colleges. The College of Performing and Digital Arts houses the Department of Art, which offers a BFA and a Minor in Graphic Design.
An Accelerated Graphic Design Program is also available. This new program allows students to complete a Bachelor of Graphic Design in three years "with the addition of a robust summer offering," says the school.  
The 19.5 credit hour Minor consists of 2D Design, Art Insights, Digital Tools, Graphic Design I, History of Graphic Design, Typography I, and Web Design I.
The 120 credit hour BFA consists of General Education requirements (30-37 credits), Graphic Design (82 credits) and Free Electives (1-14 credits). Recommended electives include Media and Society, and Web Development. Other course highlights include 3D Digital Illustration, Art Insights, Branding, Digital Tools, Drawing for Designers, Illustration, Letterpress, Media and Society, Motion Graphics, Publication Design, Special Topics in Design, Typography, and Web Design.
Students will also complete Junior/Senior Design Studio, the Senior Seminar, Senior BFA Studio I: Professional Practices and Portfolio Systems, and Senior BFA Studio II: BFA Exhibition and Portfolio Completion. An internship is also part of the program.
5. Utah Valley University, Orem, Utah

Utah Valley University (UVU) was established in 1941 as Central Utah Vocational School (CUVS) with the primary function of providing war production training. Today, the school serves nearly 41,000 students, making it the largest public university in the state. More than 200 degree and certificate programs are offered in eight colleges and schools. The School of the Arts houses the Department of Art and Design, which offers AAS and BFA degrees in Graphic Design.
"Situated in the heart of the "Silicon Slopes," UVU's graphic design program is uniquely situated to offer students cutting-edge learning, internship, and job-placement opportunities," says the school. "As students use the latest software to practice communicating creatively using typography and imagery, they learn to approach problem solving from marketing and artistic standpoints that resonate with target audiences."
Courses for the 120 credit hour program "emphasize creative, concept-intensive communication, and effective design implementation in both print and interactive design." Course highlights include 2D and 3D Design, 3D Computer Modeling, Branding, Graphic Computer Applications, Motion Graphics, Production Design, Spatial Drawing, UI/UX Design, and Web Essentials.
Students will also complete the Art and Design Lecture Series (twice), the Design, Motion Graphics, and UI/UX Studios, and the Art and Design Internship. A BFA Project is also required, and it must be taken in two consecutive semesters.
Students are prepared to compete for employment at Advertising Agencies, Design Studios, In-House Design Departments, Printing Firms, Publishing Firms, and for Freelance Consulting work. The types of job responsibilities could include Advertising Design, Branding/Identity Design, Digital and Traditional Publishing, Information Design and Data Visualization, and Web and Interactive Design. Some students may also choose to further their studies in graduate programs.