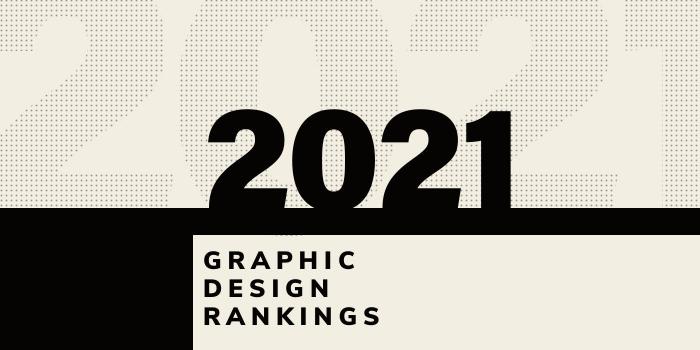 What are the top graphic design school programs in Virginia for 2021?
Top 5 Virginia Graphic Design School Programs - 2021 College Rankings

| Ranking | School | City |
| --- | --- | --- |
| 1 | Virginia Commonwealth University | Richmond |
| 2 | Virginia Polytechnic Institute and State University | Blacksburg |
| 3 | George Mason University | Fairfax |
| 4 | Liberty University | Lynchburg |
| 5 | James Madison University | Harrisonburg |
Our 2021 ranking of the top graphic design school programs in Virginia. For an explanation of the ranking criteria, click here.
1. Virginia Commonwealth University, Richmond, Virginia

Established in 1838 as the medical department of Hampden-Sydney College, Virginia Commonwealth University (VCU) is a public research university that serves around 31,100 students enrolled in more than 200 programs in 13 schools and one college. The School of Arts (VCUarts) houses 16 departments and programs offering 18 bachelor's and five master's degrees. The Department of Graphic Design at VCUarts offers several programs for aspiring graphic designers. Options include a BFA in Graphic Design, and an MFA in Design with a Concentration in Visual Communications.
Students in the BFA program will learn about publication and print design, sequential and motion design, and interaction design. After completing the Art Foundation Program, students will advance to hands-on Studio and Seminar courses in sequential order that will move them through the 122 credit hour curriculum. Course highlights for the program include Book Arts, Design Methods and Processes, Design Technology, Imaging, Interaction, Letterpress, Studio Management, and Visual Narrative.
Students in the MFA program "concentrate on the philosophical, communicative, and aesthetic relationships of visual problem solving and the interacting skills leading to the effective articulation of concepts," says the school. Graduates will have the skills and knowledge needed to pursue a career in Design Education and/or further their professional practices in conducting visual or theoretical research, and in investigating the intersections of function and expression in design problem solving.
Another option for aspiring Graphic Designers is the Communication Arts BFA (CA BFA). Offered in the Communication Arts Department, the CA BFA is a flexible program that allows students to study 3D Modeling, Advanced Figure Drawing, Concept Design and Entertainment Design (such as video games and visual effects), Scientific Illustration, and Sequential Imaging (such as comic books and storyboards). "The program is centered on a rigorous investigation of studio methods and practices which explore conceptual and theoretical concerns for understanding and creating image, media, content and context."
The focus during the junior and senior years is typography along with advanced coursework in everything from illustration to digital drawing. The senior year of the program culminates with the capstone portfolio course and a variety of electives are offered each semester to provide students the opportunity for specialized study.
Both BFA options prepare students to create effective visual communications for the advertising industry, business, entertainment, marketing, public relations, publishing, retail, and more.
2. Virginia Polytechnic Institute and State University, Blacksburg, Virginia

Virginia Polytechnic Institute and State University (Virginia Tech) opened on October 1, 1872 under the name Virginia Agricultural and Mechanical College. Today the school sits on a 2,600-acre main campus that houses more than 36,000 students enrolled in 280 undergraduate, graduate, and doctoral majors in nine colleges and the graduate school. The College of Architecture and Urban Studies houses the School of Visual Arts (SOVA), which offers a BFA in Graphic Design.
Students in the program "take a tiered series of courses in Typography and Design," says the school. They will also take a variety of electives in Art and Design such as Art Direction, Hand-Lettering, Human-Centered Design, Mobile Design, Motion Graphics, Packaging, and Web Design—as well as various courses within Creative Technologies and Studio Art. Examples include Creative Code, Drawing, Painting, Photography, Projection-Mapping, and Sculpture. Students are required to complete an internship and a portfolio.
Graduates Virginia Tech's Graphic Design Program have gone on to work for Amazon, Axios, the Brooklyn Art Museum, ESPN, Google, NASA, U.S.A. Today, Warby Parker, Willow Tree Apps, and many others.
3. George Mason University, Fairfax, Virginia

Founded as a branch of the University of Virginia in 1949, George Mason University (GMU) serves more than 39,000 students, making it the largest public university in the Commonwealth of Virginia. The school, which also serves 500 students at GMU Korea, offers more than 200 programs in 11 colleges and schools. The College of Visual and Performing Arts (CVPA) houses the School of Art (SOA), which offers an MA, Minor, and Undergraduate Certificate in Graphic Design.
A BA or BFA in Art and Visual Technology with a Concentration in Graphic Design is also available and Art Undergraduates may apply to the Accelerated Master's in Graphic Design. If accepted, students will be able to earn an Art and Visual Technology BFA and a Graphic Design MA after satisfactory completion of 150 credits.
The Certificate Program is designed for working adults with a four-year undergraduate degree seeking to advance into a career in graphic design. "Students learn layout, typography and semiotics in a project-based learning environment that asks them to create posters, brochures, publications and identity systems," says the school. "Throughout the program, the portfolio development process is emphasized as students prepare for careers as graphic designers, project managers and art directors."
The MA "offers students a comprehensive study and preparation for the graphic design profession." Students in the 36 credit hour program will take courses in Brand Design, Image Making, Typography, and Web Design. Course highlights include Advanced Typography, Advanced Web Design, Brand Identity Design, Experiential Design History, Special Topics in Art and Visual Technology, and Special Topics in Graphic Design. All students will complete Independent Study, Independent Project Research, the CVPA Graduate ProSeminar, and Graduate Design Seminar.
The last step in the completion of the MA Program is the final project, which "calls upon all the skills of a working designer."
4. Liberty University, Lynchburg, Virginia

Liberty University was founded in 1971. When it opened, the school had just 154 students. Today, Liberty serves more than 100,000 students enrolled in over 700 programs of study in 15 colleges and schools. The School of Communication and the Arts offers a variety of programs for aspiring graphic designers. Option include BFA and MFA degrees in Graphic Design and BFA and BS degrees in Studio & Digital Arts: Graphic Design.
Students in the programs will learn how to create vector images, incorporate text in a design, prepare digital art for publication, and use designs to craft a brand's marketing identity. Thanks to Liberty U programs such as the New York and Washington Fellowships, students have the opportunity to pursue internships with prestigious companies like Bloomingdale's, Disney, ESPN, Fox News, and Ralph Lauren.
Study abroad experiences with the School of Communication and the Arts are also available. Students will have the opportunity to travel to places such as London and Paris to study with their professors and peers. During the final year of the program, students will create a professional portfolio of their work.
Graduates of the Graphic Design Programs at Liberty U are prepared for careers in Branding, Illustration, Packaging Design, Textile Design, User Interface, and more. Program alumni work for organizations such as Capital One, Hallmark, and the Motion Picture Association of America.
5. James Madison University, Harrisonburg, Virginia

James Madison University (JMU) was established in 1908 as the State Normal and Industrial School for Women at Harrisonburg. The school serves nearly 22,000 students enrolled in more than 130 degree programs. The School of Art, Design and Art History (SADAH) is an academic unit within the College of Performing and Visual Arts. SADAH offers a BFA in Graphic Design.
Program highlights include frequent field trips to design-related events, studio visits, guest speakers and participation in student clubs and organizations, such as student chapters of AIGA: The Professional Association for Design. There are also opportunities to engage with visiting designers and exhibitions through the Duke Hall Gallery of Fine Art and collaborate with faculty and peers for shows at JMU galleries. Graphic Design majors also have many opportunities to gain professional experience working for a variety of JMU offices and organizations.
The BFA in Graphic Design consists of 120 credit hours of study. Specialized courses cover design for Brand Identity, Illustration, Interaction and Web Design, Package Design, Print, UI & UX, and Special Topics courses "addressing contemporary design issues and problems," says the school. Course highlights include Advanced Typography, Brand Identity, Computer Graphics, Design Methodology, Illustration, Interactive Media, Intermediate Book Arts: Concept, Content, Form, Intermediate Typography, Letterpress, Package Design, Poster Design, and Web Design.
Students will also complete a Portfolio Review course, Independent Studies in Graphic Design, and a Graphic Design Internship.
SADAH Graphic Design graduates are prepared for a variety of careers such as Advertising Designer, Graphic Designer, Illustrator, Multimedia Designer, Printmaker, and more. Program alumni are design leaders in organizations such as Adobe, Google, The New York Times, Wired, and many others.