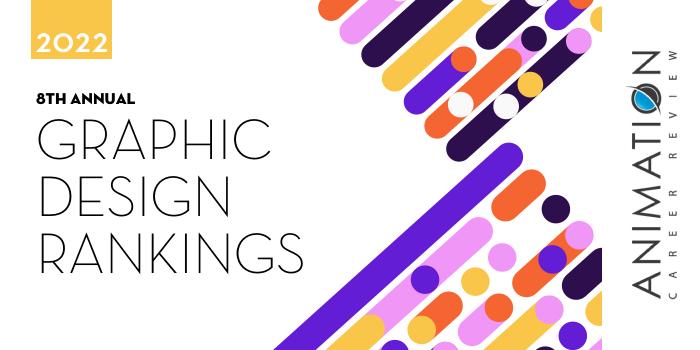 What are the top Washington graphic design schools for 2022?
Top 5 Graphic Design School Programs in Washington - 2022 College Rankings

| Ranking | School | City |
| --- | --- | --- |
| 1 | University of Washington | Seattle |
| 2 | Western Washington University | Bellingham |
| 3 | Eastern Washington University | Cheney |
| 4 | Walla Walla University | College Place |
| 5 | Cornish College of the Arts | Seattle |
Our 2022 ranking of the top graphic design school programs in Washington. For an explanation of the ranking criteria, click here.
1. University of Washington, Seattle, Washington

The College of Arts & Sciences (ArtSci) at University of Washington (UW) has a Design Program with undergraduate and graduate degree options. Housed in the ArtSci School of Art + Art History + Design (SoA+AH+D), the Bachelor of Design (BDes) has Visual Communication, Interaction Design, and Industrial Design Majors. The UW Master of Design (MDes) is interdisciplinary, providing plenty of opportunities to study Visual Communication.
One of the largest undergraduate programs at UW, Visual Communication Design is a professional program that explores all areas of design systems, new media, typography, publication design, visual methods/processes, information design, and exhibition design. The Visual Communication BDes is intensive and collaborative program that requires a minimum of 180 credits to graduate. Courses are five credit hours and include titles such as Color + Composition, Marks + Symbols, Interface Design, Corporate Identity, Publication Design, Advanced Typography, Information Design, and Visual Systems.
In the Junior and Senior years of the UW BDes program, students will complete an internship, a Design Capstone, and a Design Exhibition. Students will also have the opportunity to complete a Study Abroad experiences in places such as London, Paris, or Amsterdam.
The University of Washington MDes is a two-year, terminal degree suited to students who already have a degree in a design-related field and several years of work experience in the field. The program is research-based and interdisciplinary, allowing students to choose courses from and complete research projects with the Departments of Communication, Psychology, and Biomedical Informatics, the Schools of Business and Nursing, and the College of Engineering. Past thesis topics include Information visualization, Healthcare, Urban Planning, and Aviation.
Throughout the MDes Program, students will opportunities to complete several special projects led by design faculty and sponsored by major corporations. Other program benefits include independent study, seminars, and project-based studios. During year two of the UW MDs Program, students will work with design faculty to complete Thesis Prep and the Master's Thesis. 
The University of Washington is accredited by the Northwest Commission on Colleges and Universities (NWCCU) and is a member of the Association of American Universities (AAU). Established in 1861, UW serves around 57,300 students across campuses in Seattle (main), Bothell, and Tacoma, Washington. The school offers more than 300 programs and 570+ degree options in 18 colleges and schools.
2. Western Washington University, Bellingham, Washington

The College of Fine and Performing Arts (CFPA) at Western Washington University (WWU) houses the Department of Design, which has a Design BFA Program consisting of 117 credits. Program benefits include access to the Design Production Lab, the Annual Design Field Trip to visit firms in Portland or San Francisco, summer study abroad experiences in Germany and Switzerland, and internships with a variety of companies. Recent BFA internship firm include Disney, Starbucks, Smashing Ideas, Ten Gun Design, and Acrylicize.
Design BFA students at Western Washington University also have opportunities to build their portfolios through campus-wide work experiences at Labyrinth Literary and Fine Arts Magazine, at VU Publicity Center, Jeopardy Magazine, The Planet Magazine, and Klipsun Magazine. The CFPA Department of Design provides additional opportunities to design for off-campus partners.
Course examples for the WWU Design BFA Program include Digital Design, Graphic Design, Principles of Interaction Design, Print and Finish, Motion, Design Technology, Foundations of Visual Communications, Design View, and Professional Practices. Students may add the Illustration Certificate (the only one of its kind in the Northwest) or a Minor in User Experience (UX) Design, Sustainable Design, Computer Science, Arts Enterprise and Cultural Innovation, STEAM (Science, Technology, Engineering, Art and Mathematics), or Internet Resource Creation and Management.
During the final year of the BFA Program students will complete the Senior Seminar, BFA Workshop, and Design Portfolio courses. 
Graduates of the WWU Design BFA Program typically find employment in their field of choice within six months of graduation. The work in advertising agencies, packaging and printing firms, consulting, design studios, web design firms, publications, and in-house departments. Program alumni are Graphic and Visual Designers, Art Directors, Web Designers, UX/UI Designers, Brand Designers, Production Managers, Digital Artists, and Interactive Designers.
Recent WWU graduates have been hired at Amazon, Microsoft, Starbucks technology, Meta, Alaska Airlines, Nordstrom, Fantagraphics Books, Seattle Sounders, and Ticketfly.
Western Washington University is accredited by the Northwest Commission on Colleges and Universities (NWCCU). Established in 1893 as New Whatcom State Normal School, WWU serves around 15,200 students enrolled in more than 200 academic programs in seven colleges that house dozens of departments.
3. Eastern Washington University, Cheney, Washington

The Design Program at Eastern Washington University (EWU) has Minor Certificate, and Bachelor of Design (BDes) options for students interested in studying Graphic Design. Specific programs include the BDes in Visual Communication Design, Certificates in User Experience Design and Photographic Media, and the Design Minor. Students in all programs enjoy small class sizes, access to state-of-the-art labs and equipment, and internship opportunities.
Across programs students will explore Branding, Web Design, User Experience Design, Photographic Media, Drawing, Typography, Production Design, Digital Photography, Visual Thinking, User Experience Design, and more. BDes students will complete the Professional Practice and Portfolio courses during the senior year of the program. The culminating experience is the Senior Capstone worth five credit hours.
Graduates of the Eastern Washington University Design Programs are prepared for careers in all areas of design.
Eastern Washington University is accredited by the Northwest Commission on Colleges and Universities (NWCCU). Founded in 1882, EWU serves close to 10,900 students enrolled in nearly 100 programs at all degree levels. Certificate programs are also available.
4. Walla Walla University, College Place, Washington

Walla Walla University (Walla Walla U or WWU) has a Graphic Design Program with the option to earn an AS or a BS. The AS requires 48 quarter hours in the major and the BS requires 81 quarter hours in the major. Across programs, students will take a combination of core courses and cognates. Course examples include Graphic Design Studio 1-4 (Digital Imaging, Layout, and Illustration), Web Publishing, UI/UX Design Fundamentals, Environment Design, Technology and Society, Social Media Design Studio, Graphics Services, and Typography Studio.
Cognate examples include Analysis of Form, Principles of Advertising, Essentials of Filmmaking, Materials and Methods, Analysis of Form, Business Law, Feature Writing, Principles of Marketing, Digital, Social Media, and Mobile Marketing, and Consumer Behavior.
Students in the WWU BS Program will complete the Portfolio Design course, an internship (optional), and the Senior Project.
Graduates of the Walla Walla University Graphic Design Program work in Brand and Packaging Design, Advertising and Marketing, Public Relations, Web Design, UI/UX, and Entertainment, among other areas.
Walla Walla University is accredited by the Northwest Commission on Colleges and Universities (NWCCU). Founded in 1892, WWU is a Seventh-day Adventist Institution that consists of five campuses across the Pacific Northwest. Serving around 1,600 students, Walla Walla U offers dozens of programs leading to an associate, bachelor's, or master's degree. Minor options are also available.
5. Cornish College of the Arts, Seattle, Washington

The Design Program at Cornish College of the Arts (CCA) consists of a project-based curriculum that covers everything from traditional to emerging design. Students in this BFA program will develop typography, printmaking, packaging, drawing, letterpress, bookbinding, and product design skills. To enhance the degree, students may add a minor.
Specific courses for the program include Intro to Visual Communications, Transition Design, Illustration and Animation, Product and Packaging, Printmaking: Lithography, Meta-Systems, Digital Tools for Print, Experimental Typography, Publishing Tools, Digital Tools for Motion, The Western Design Canon, Book Arts, Poster Design, Immersive Games, Design Activism, Type and Motion, and User Experience, to name a few.
Students will complete several collaborative and immersive studios as well as the Professional Practices, Group Study, and Independent Study courses. CCA Design students will have the opportunity to gain professional experience through the internship program. Industry partners include Microsoft, Amazon, Mint, Digital Kitchen, Modern Dog, and MoPop.
The culminating experience for the CCA Design Program is the BFA Capstone Exhibition. During a special industry night opening, seniors will have the opportunity to meet professional designers and potential  employers.
Founded in 1914, Cornish College of the Arts serves 635 students enrolled in Visual and Performing Arts programs leading to a BFA or Bachelor of Music. Cornish College of the Arts is accredited by the Northwest Commission on Colleges and Universities (NWCCU).