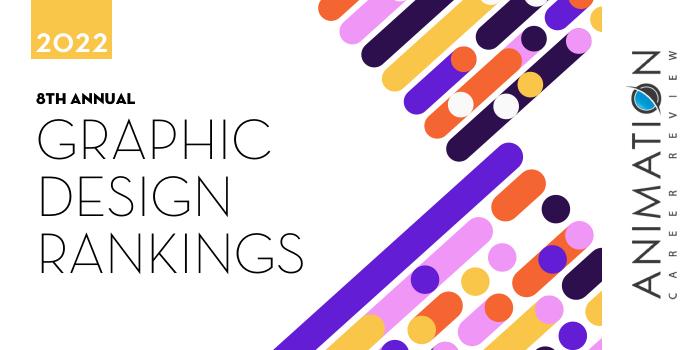 What are the top West Virginia graphic design schools for 2022?
Top 5 Graphic Design School Programs in West Virginia - 2022 College Rankings

| Ranking | School | City |
| --- | --- | --- |
| 1 | Marshall University | Huntington |
| 2 | West Virginia University | Morgantown |
| 3 | Shepherd University | Shepherdstown |
| 4 | West Liberty University | West Liberty |
| 5 | Concord University | Athens |
Our 2022 ranking of the top graphic design school programs in West Virginia. For an explanation of the ranking criteria, click here.
1. Marshall University, Huntington, West Virginia

The College of Arts and Media at Marshall University (MU) houses the School of Art & Design (SoAD) and the Visual Arts Program, which has a Graphic Design Emphasis that requires 120-122 credit hours to graduate. Leading to a Visual Arts BFA, the program provides the opportunity to customize the curriculum in collaboration with the program advisor. Students can choose focused coursework in areas such as Print Graphic Design, New Media, Web Design or Illustration and/or Minor in a related field to expand their opportunities. For example, students have minored in Marketing, Business, Game Design, and Advertising.
Course examples for the Marshall University Visual Arts BFA Program include Visual Culture and Research,  Foundations: Site/Matrix, Typography, Graphic Design I-II, Advanced Graphic Design, Illustration, Art/Design for Websites, History of Modern Design, Foundations: Frame/Time, and Concepts and Applications.
Other BFA Program features include an internship or apprenticeship experience, excursions to Italy, New York, Chicago, and Washington, and  the Graphic Design Portfolio Development course. The Marshall University Visual Arts Program culminates with the BFA Senior Capstone Exhibition where the student's creative visual productions and supporting statements will be presented to the public. 
Graduates of the Marshall University Visual Arts BFA Program are prepared to enroll in a graduate program or seek careers in all areas of Visual Arts and Graphic Design.
Marshall University is accredited by the Higher Learning Commission (HLC). Founded in 1837 as Marshall Academy, MU serves nearly 12,000 students enrolled in more than 100 degree programs and 35+ certificate programs in 12 colleges and schools. Some programs at Marshall University are offered entirely online.
2. West Virginia University, Morgantown, West Virginia

West Virginia University (WVU) houses the College of Creative Arts, home to the School of Art and Design, which has BFA and MFA pathways for Graphic Designers. Across programs, students benefit from a collaborative learning environment, studio-based coursework, media experimentation, and Studio 2453, which provides opportunities for students to work as Project Directors to create designs for real clients.
Students in the Graphic Design BFA Program will complete courses such as Materials and Procedures, Visual Foundations, Graphic Design 1-4, Printmaking – Intaglio and Relief, Mobile Digital Photography, Printmaking – Lithography, Design for Web and Screen, 3D Animation, Interactive Audio Design, Advanced Typography, Installation Art, Advanced Interactive Design, Experiments in Interactivity, and Promoting Arts and Culture.
Students will complete several Senior Projects, including the Senior Capstone, and the Independent Study, Research, Global Service Learning, and Thesis courses. BFA students may also complete an internship or other Professional Field Experience courses for up to a maximum of 18 credit hours.
The West Virginia University Graphic Design MFA is the terminal degree in Studio Art. This selective, limited enrollment program consists of 72 credit hours of study including Graphic Design requirements (36 credit hours), Studio/Cognate Electives (15 credit hours),  Art History (nine credit hours), Teaching Practicum/Professional Practice (three credit hours), Graduate Seminar (three credit hours), and the Graduate Exhibition and Thesis (six credit hours).
Course examples for the WVU MFA Program include Graduate Graphic Design, Independent Study, Print, Propaganda and Art, Special Topics, Graduate Seminar, Graduate Graphic Design/Professional Practice, and Thesis.
Graduates of the WVU Graphic Design Programs work at companies across the U.S. and abroad. They work with clients, companies, and non-profits such as the New York Times, Big Brothers/Big Sisters, NBC, and Coca Cola. They work for environmental groups, packaging firms, web design studios, multimedia companies, and large corporations.  
West Virginia University is accredited by the Higher Learning Commission (HLC). Founded in 1867, WVU is a public land-grant institution that holds the R1: Doctoral Universities status. This is the "highest research activity" as described by the Carnegie Classification of Institutions of Higher Education. Serving nearly 25,500 of the schools 28,267 students, the Morgantown campus is the largest in the WVU System. The West Virginia State University Morgantown campus offers around 360 majors across 14 colleges and schools. Other WVU campuses include Potomac State College and WVU Tech.
3. Shepherd University, Shepherdstown, West Virginia

Shepherd University's Department of Contemporary Art and Theater has a Graphic Design Program with BFA and Minor options. Housed in the College of Arts, Humanities, and Social Sciences, the Department provides workshops, portfolio development courses, and internship and study abroad opportunities.
All BFA students will have opportunities to travel to New York each year and the Baltimore/DC area each semester. International destinations include China, Cuba, Africa, and Peru, and all major cities across Europe. Students also have access to state-of-the-art computer labs and studios, galleries, student organizations, and extensive career services.
Across programs, students will explore Drawing, Packaging, UI/UX Design, Editorial, Web Interface Design, Brand Identity, 3-D Digital Fabrication, Motion Graphics, Typography, and Digital Illustration.
BFA students will complete two Capstone courses in the final year of the program. Graduates will leave the Shepherd University Graphic Design Program with marketable work experience and a professional portfolio.
Shepherd University is accredited by the Higher Learning Commission (HLC). Established in 1871, Shepherd is a public liberal arts college that serves 3,100 students enrolled in more than 100 different academic programs housed in the Colleges of Arts, Humanities, and Social Sciences; Nursing, Education, and Health Sciences; Science, Technology, Engineering, and Mathematics; Business, and the Graduate School.
4. West Liberty University, West Liberty, West Virginia

West Liberty University's (WLU) College of Liberal and Creative Arts houses the Department of Media and Visual Arts, home to the Visual Communication Design (Graphic Design) and Digital Media Design (DMD) Programs. Leading to a BS, the Visual Communication Design (Graphic Design) Program has an Illustration Track. Both programs lead to a BS.
Features across programs include access to the New Media Arts Center, workshops, project work, lectures, tutorials, independent learning and internship opportunities with companies such Lamar Advertising, Action Images, Challenger Space Center, Oglebay Institute, Design and Image Studio, and the Center for Educational Technologies.
Programs explore Packaging, UI/UX, Print Media, Motion Graphics, Branding, Interactive Design, and Design for the Web Design and Mobile Applications.
Upper level coursework across programs provides the opportunity to work with real clients such as The Ohio Valley Museum Consortium, WV Arts and Crafts Guild, The John Fowles Society, 4-H Foundation of Hancock County, Echo International, The Strand Theatre Preservation Society, and St. Vincent de Paul Parish – Wheeling.
Graduates of the Visual Communication Design and Digital Media Programs are prepared for careers in all areas of Graphic Design, Publishing, Arts Administration, Web Design, Arts Administration, Copywriting, and Multimedia.
West Liberty University is accredited by the Higher Learning Commission (HLC). Founded in 1837, the school serves 2,300 students enrolled in more than 60 majors and 30 programs in the Gary E. West College of Business, and the Colleges of Education and Human Performance, Liberal and Creative Arts, Sciences, and the Honors College.
5. Concord University, Athens, West Virginia

Concord University's College of Professional and Liberal Studies houses the Department of Fine Arts and Communication, home to the Art BA Program. Within the Art Program is an Advertising/Graphic Design Concentration that requires 120 semester hours of study. Course examples for the program include Introduction to Visual Arts, Printmaking, Design I-II, Drawing I-II, Principles of Marketing, Advanced Illustration, Advertising and Sales Promotion, Web Design, Graphic Techniques, Typography, Studies in Computer Graphics, and Advanced Advertising Design.
Other program features include access to state-of-the-art computer labs, studios, and production facilities, field trips to advertising firms, museums, printing companies, and exhibitions, and The Sophomore Review, which includes a portfolio and essay critique by faculty. During the next two years of the program, BA students will produce works to complete the portfolio, along with a resume and mock-interview with faculty members.
Concord University provides internship opportunities with local, national, and international companies along with other work-learn experiences with clients and businesses, both on and off campus.
Graduates of the Concord University Advertising/Graphic Design Program are prepared for positions with advertising agencies, marketing firms, publishing companies, magazines, newspapers, graphic design firms, printing companies, web design studios, packaging companies, public relations firms, design studios, and museums and other non-profit organizations.
Concord University is accredited by the Higher Learning Commission (HLC). Founded in 1872 as a state Normal School for teacher training, Concord U serves 1,835 students enrolled in dozens of programs in the Colleges of Professional and Liberal Studies, and Science, Mathematics, and Health.