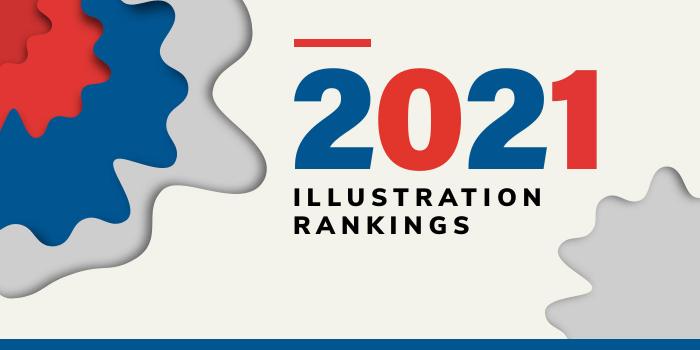 What are the top illustration schools in Connecticut for 2021?
Top 5 Connecticut Illustration Schools - 2021 College Rankings

| Ranking | School | City |
| --- | --- | --- |
| 1 | University of Connecticut | Storrs |
| 2 | University of Hartford | Hartford |
| 3 | Paier College | Hamden |
| 4 | Central Connecticut State University | New Britain |
| 5 | Eastern Connecticut State University | Willimantic |
Our 2021 ranking of the top illustration schools in Connecticut. For an explanation of the ranking criteria, click here.
1. University of Connecticut, Storrs, Connecticut

The University of Connecticut (UConn) was established in 1881 as Storrs Agricultural School, opening with just three faculty members and 13 male students. Today, the school employs more than 18,000 faculty and staff members serving a coed population of more than 33,600 students (Fall 2020).
Consisting of one main and four regional campuses, UConn offers eight undergraduate degrees in 119 majors, 17 graduate degrees in 88 research and professional practice fields of study, and six professional degree programs (JD, LLM, MD, DMD, PharmD, SJD) in 14 schools and colleges. The School of Fine Arts houses the Department of Art and Art History, which offers a BFA in Art with an Illustration/Animation Concentration.
Students in the program will gain working knowledge of both traditional approaches and new technologies. Illustration courses "stress the creation of images that expand a text," says the school. "Text is broadly defined and may include manuscripts, posters, websites, or self-authored works by the illustrator." Course highlights include Going Pro, Illustration, and Topics in Illustration.
Students will have the opportunity to pursue a wide variety of projects "in both analog and digital environments," including 2D and Stop Motion Animation, Book, Cartoons, Character and Environment Design, Children's Illustration, Comics, Design for Products, Editorial, Graphic Novels, Institutional, Self-Promotion, and more. Other program highlights include visiting artists, internship opportunities, and study abroad experiences.
2. University of Hartford, Hartford, Connecticut

Chartered in 1957, University of Hartford (UHart) is a four-year private university that serves 6,600 students from 49 states and 47 countries. Spread across seven schools and colleges, the university offers around 200 programs spanning the Arts, Business, Education, Engineering and Technology, Health Professions, and Humanities.
Serving 310 students, Hartford Art School (HAS) at UHart offers eight studio majors leading to the BFA, a BA in Art History, and three MFA programs. BFA majors include Ceramics, Illustration, Integrated Media Arts, Painting/Drawing, Photography, Printmaking, Sculpture, and Visual Communication Design. MFA programs include Illustration, Interdisciplinary Art, and Photography.
The 120 credit hour BFA curriculum is designed to introduce students to the processes and techniques used by illustrators. After the foundation year, the program guides students through a series of independent studios and illustration intensives focused on Advertising, Bookwork, and Editorial using both digital and traditional methods.
The program covers the three primary markets for illustrators: Advertising Illustration, Book Illustration, and Editorial Illustration. Course highlights include Advertising, Book, Digital Illustration, Drawing for Illustration, Editorial, and Illustration I-III (Oil, Acrylic, and Watercolor).
Sophomore and Junior Reviews are part of the program and students will complete Portfolio Prep and the Senior Project course. In the Portfolio course, students learn to prepare their work for professional presentation. "Considerable emphasis is placed on the development of personal style and direction throughout the program," says the school.
The MFA in Illustration is a low-residency program designed for working adults. The program highlights "intensive, on-campus sessions" in the summer with travel during spring and fall. Fall and spring semesters take place off-campus in places such as Dallas, New York City, Pasadena, San Francisco, and other destinations.
Other program highlights include guest speakers, museum visits, and studio visits to places such as Communication Arts Magazine, Disney Animation Studios, DreamWorks Animation Studios, Electronic Arts Entertainment, Lucasfilm, Nickelodeon Studios, the Society of Illustrators, and many others.
3. Paier College, Hamden, Connecticut

Paier College was established as the Paier School of Applied Art in 1946 by Edward T. and Adele K. Paier—both experienced in Art, Business, and Education. The pair initially opened the school of Applied Art in West Haven, Connecticut. Today, this accredited, four-year degree-granting institution sits on a campus consisting of four buildings located in Hamden, CT., and it serves several hundred students. Programs include BFAs in Fine Art, Graphic Design, Illustration, Interior Design, and Photography.
The Illustration BFA Program begins with a focus on Design, Drawing, and Painting. Once students master these skills, they will move on to specialized courses that deal with various aspects of the field including Book Illustration, Editorial Illustration, General Illustration, Graphics, Perspective, Reproduction, and Typography, with specialties in these categories such as the Designing, Illustration, Production, and Writing of Children's Books.
Course highlights for the 130 semester hour BFA Program include Art of the Cartoon, Book Illustration, Business Practices, Children's Book Design, Color/Design, Comic Book Storytelling, Computer Drawing, Experimental Artist Book, Illustration Methods I-II, Landscape Painting, Life Drawing I-IV, Painting I-IV, Perspective, and Studio Explorations. Students will complete a final portfolio through two courses: Illustrator's Portfolio I and II.
Graduates of the program can pursue positions in large greeting card firms, in publishing houses creating books, magazines, and newspapers, and at animation and film studios, advertising agencies, game design studios, graphic design firms, web design companies, and more.
4. Central Connecticut State University, New Britain, Connecticut

Founded in 1849 and serving nearly 11,800 students, Central Connecticut State University (CCSU) is the largest university within the Connecticut State Colleges and Universities system and the oldest publicly supported institution of higher education in the state. The school offers more than 150 degree and certificate programs in the Carol A. Ammon College of Liberal Arts and Social Sciences (CLASS), and the Schools of Business, Education & Professional Studies, Engineering, Science & Technology, and Graduate Studies.
CLASS houses the Department of Art, which offers a BA and a Minor in Art. The BA has studio areas in Art History, Ceramics, Graphic Design, Illustration, Painting, Printmaking and Sculpture.
Course highlights for the Illustration Studio Area include 3D Design, Advanced Drawing, Advanced Watercolor Painting and Related Media, Digital Processes in Art Making, Illustration I-II, Life Drawing I-II, New Media Arts, Painting I-II, and Sequential Art, Comics and the Graphic Novel. Other course highlights include Independent Study in Art, Exhibition Research, Thesis, and the Capstone in Art, which places emphasis on either the Professional Level Portfolio or Research Project in Art.
5. Eastern Connecticut State University, Willimantic, Connecticut

Eastern Connecticut State University was founded in 1889. The school serves nearly 5,000 students enrolled in 40 majors, 60 minors, and around 60 concentrations leading to a range of undergraduate and graduate degrees. The Art & Art History Department offers several programs for aspiring illustrators including BA degrees in Art, Digital Media Design, and Studio Art. Programs offer a Concentration in Illustration.
Students in the programs can expect to take courses such as 2D and 3D Design, Advanced 3D Animation, Digital Illustration & Page Layout, Digital Imaging, Figure Modeling, Illustration I-III, Photo Imaging: Art & the Digital Camera,  Picture Book Illustration, Polyester Plate Lithography, Relief Printmaking, Scientific Illustration, and Visual Journaling & Bookmaking. Students will also take Independent Study, Digital Portfolio Preparation, and the Senior Seminar in Studio Art (Capstone).
Graduates of the BA Programs are prepared for careers in the field such as 3D; Architectural; Book, Editorial, Packaging, Fashion, Greeting Card and Retail; Corporate and Nonprofit Organizations; Film, TV and Video; Illustration for Advertising; Medical; Preproduction; Scientific; and Technical, among others.