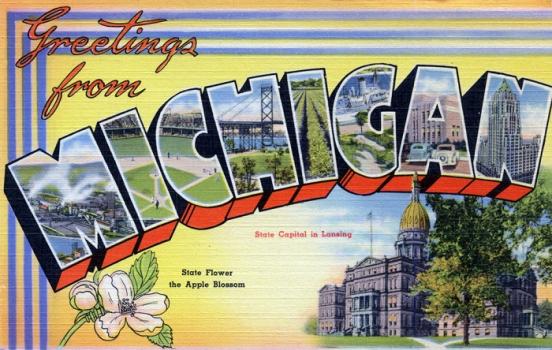 Examples of Top Animation Programs in Michigan

| School | City |
| --- | --- |
| College for Creative Studies | Detroit |
| Kendall College of Art and Design of Ferris State University | Grand Rapids |
| Grand Valley State University | Allendale |
| Lawrence Technological University | Southfield |
So, what's the difference between a "Best" animation school and a "Top" animation school? For starters, the criteria used to establish a "best" program might be different for top programs. One area that "best of" lists might not consider is the student population. These students may choose a top school for different reasons than someone that might choose a best school. For example, a top school may cost less than a best school, it might be more convenient than a best school, or the admissions process might be easier, meaning, being wait-listed might be a worry.
Simply put, a top school can still be a beloved school (and a quality one to boot), but this might have more to do with being sensible than anything! That said, some of the best schools also made the list of top schools, so continue reading to find out which Michigan animation schools made the cut. Please note that the top schools listed below are in order by student population from largest to smallest.
Top Animation School Programs Michigan Major Cities
Ann Arbor
University of Michigan
Student Population: 27,407
Backdrop: Urban, 3,177-acre campus
Degrees Offered: B. A., B. F. A. Art & Design
Detroit
College for Creative Studies
Student Population: 1,307
Backdrop: Urban, 11-acre campus
Degrees Offered: B. F. A. Entertainment Arts/Animation, Graphic Design, Illustration; M. F. A. Design
Grand Rapids
Kendall College of Art and Design of Ferris State University
Student Population: 1,141
Backdrop: Urban, 2-acre campus
B. F. A. Digital Media, Graphic Design, Illustration
Top Animation School Programs Michigan Other Cities and Towns
Allendale
Grand Valley State University
Student Population: 24,500
Backdrop: Suburban, 1,304-acre campus
Degrees Offered: B. F. A., B. A. Art and Design with Emphasis in Graphic Design, Illustration; B. A., B. S. Communications: Film and Video Production with Animation/New Media Emphasis
Mount Pleasant
Central Michigan University
Student Population: 21,698
Backdrop: Small town, 854-acre campus
Degrees Offered: B. A. or B. F. A. Art with Graphic Design Concentration; M. A. Broadcast and Cinematic Arts: Electronic Media Management or Electronic Media Production
Kalamazoo
Western Michigan University
Student Population: 20,054
Backdrop: Small town, 1,200-acre campus
Degrees Offered: B. F. A. Graphic Design, Photography, and Intermedia
Southfield
Lawrence Technological University
Student Population: 4,000
Backdrop: Small town, 102-acre campus
Degrees Offered: B. F. A. Game Art, Graphic Design, Imaging – Digital Arts
Adrian
Siena Heights University
Student Population: 2,307
Backdrop: Small town, 140-acre campus, easy access to Detroit
Degrees Offered: B. A., B. F. A. Art with Concentration in Graphic Design
Bloomfield Hills
Cranbrook Academy of Art
Student Population: 150+
Backdrop: Suburban, 315-acre campus, easy access to Detroit
Degrees Offered: M. F. A. 2D Design (Graphic Design)
More Programs to Consider:
Selected Campus Locations:
Selected Programs:
Animation Career Review Rankings:
Top 50 Nationally for Animation (#14) - 2022
Top 50 Nationally for Game Design (#40) - 2022
Top 50 Nationally for Graphic Design (#46) - 2022
Top 50 Nationally for Illustration (#24) - 2021
Selected Campus Locations:
Animation Career Review Rankings:
Top 50 Nationally for Animation (#11) - 2022
Top 50 Nationally for Game Design (#10) - 2022
Top 50 Nationally for Graphic Design (#33) - 2022
Selected Campus Locations:
Selected Programs:
Animation Career Review Rankings:
Top 25 International Animation Training Programs (#25) - 2022
Sources
Peterson's, www.petersons.com
Princeton Review, www.princetonreview.com
U.S. News & World Report College Rankings, www.usnews.com/rankings