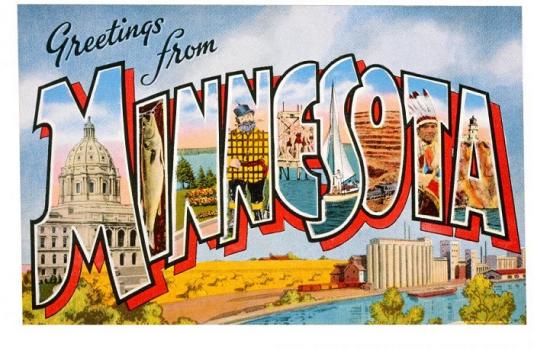 Examples of Top Animation Programs in Minnesota

| School | City |
| --- | --- |
| Minneapolis College of Art and Design (MCAD) | Minneapolis |
| Minnesota State University | Moorhead |
Minnesota is home to a number of excellent art & design schools, including animation schools. Some are new to the scene and may have only a few hundred students while others are part of a traditional university where the student body may consist of thousands. No matter what type of animation school you choose, the method for reaching your decision is common among many ambitious but cash-strapped students. Your decision may be based on factors such as tuition cost, convenience (will I need a car or can I take public transit?), or the school's job placement record.
Many of the issues that are high on any given students priority list also help many groups and organizations decide which schools belong at the top of the list. Fortunately, more than half a dozen Minnesota schools made the list of top animation schools. Continue reading to find out which schools made the cut, and what they have to offer. Please note that the top schools listed below are in order by student population from largest to smallest.
Top Animation School Programs Minnesota Major Cities
Minneapolis
University of Minnesota (Twin Cities)
Student Population: 33,607
Backdrop: Urban, 2,000-acre campus
Degrees Offered: B. F. A. Art, Graphic Design; M. F. A. Time and Interactivity (also called Experimental and Media Arts)
St. Cloud
St. Cloud State University
Student Population: 15,780
Backdrop: City, 922-acre campus, easy access to Minneapolis, St. Paul
Degrees Offered: B. F. A. Studio Art with Emphasis in Graphic Design, Integrated Media
Duluth
University of Minnesota (Duluth)
Student Population: 10,628
Backdrop: City, 250-acre campus
Degrees Offered: B. F. A. Graphic Design; M. F. A. Art and Design with Emphasis in Graphic Design
Minneapolis
Minneapolis College of Art and Design (MCAD)
Student Population: 702
Backdrop: Urban, 7-acre campus
Degrees Offered: B. F. A. Animation, Graphic Design, Illustration, Web and Multimedia Environments; M. F. A. Animation, Graphic Design; Graphic Design Certificate
Top Animation School Programs Minnesota Other Cities and Towns
Mankato
Minnesota State University (Mankato)
Student Population: 13,345
Backdrop: Small town, 303-acre campus, easy access to Minneapolis
Degrees Offered: B. F. A. Graphic Design; M. A. Art with Specialization in Graphic Design
Moorhead
Minnesota State University (Moorhead)
Student Population: 7,012
Backdrop: Small city, 119-acre campus
Degrees Offered: B. A., B. F. A. Art with Emphasis in Graphic Design; B. F. A. Art with Emphasis in Illustration; B. S. Graphic Communications with Emphasis in 3D Graphics, Digital Design and Production or Interactive Multimedia
Marshall
Southwest Minnesota State University
Student Population: 6,103
Backdrop: Small town, 216-acre campus
Degrees Offered: B. A. Art with Emphasis in Graphic Design
More Programs to Consider:
Selected Campus Locations:
Selected Programs:
Animation Career Review Rankings:
Top 50 Nationally for Animation (#15) - 2023
Top 50 Nationally for Game Design (#36) - 2023
Top 50 Nationally for Graphic Design (#40) - 2023
Top 50 Nationally for Illustration (#20) - 2023
Top 25 Nationally for Visual Effects (#5) - 2023
Selected Campus Locations:
Animation Career Review Rankings:
Top 50 Nationally for Animation (#14) - 2023
Top 50 Nationally for Game Design (#8) - 2023
Top 50 Nationally for Graphic Design (#28) - 2023
Selected Campus Locations:
Selected Programs:
Animation Career Review Rankings:
Top 25 International Animation Training Programs (#25) - 2022
Sources
Peterson's, www.petersons.com
Princeton Review, www.princetonreview.com
U.S. News & World Report College Rankings, www.usnews.com/rankings