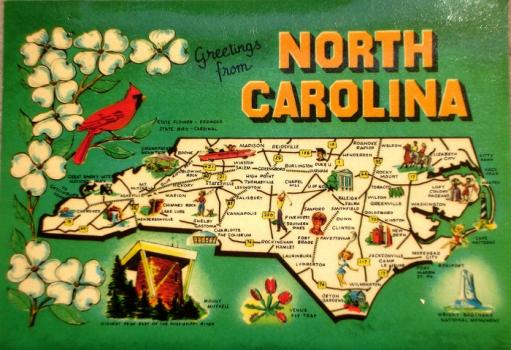 Examples of the Top Animation Programs in North Carolina

| School | City |
| --- | --- |
| North Carolina State University | Raleigh |
| University of North Carolina at Charlotte | Charlotte |
| University of North Carolina School of the Arts | Winston Salem |
| East Carolina University | Greenville |
If you're an aspiring animator, you probably already know that there are hundreds of animation schools across the U.S. Some are free standing, while others are part of a larger art school, technical school, or traditional college. Most of these schools are accredited and many definitely have what it takes to help you start your animation career. The question is, are some animation schools better than others? Bloggers, college ranking agencies, alums, and many students think so, which is why they often create lists of the "best" schools or the "top schools" in the nation.
To determine which schools belong on the "best" lists, college ranking agencies may examine factors such as number of program offerings or student selectivity, while students and ambitious bloggers might place price and job placement services at the top of the priority list. In the end, even with different assessment formulas, many of the schools that end up on the "best schools" list, also end up on the "top schools" list!
Continue reading to find out which North Carolina animation schools made the top schools list and what they have to offer. Please note that the top schools listed below are in order by student population from largest to smallest.
Top Animation School Programs North Carolina Major Cities
Raleigh
North Carolina State University
Student Population: 34,000+
Backdrop: Urban, 2,110-acre campus
Degrees Offered: Bachelor of Graphic Design; Bachelor of Art and Design, New Media and Animation; B. S. Computer Science – Game Development; Master of Graphic Design; Master of Art and Design with Animation/New Media Concentration
Charlotte
University of North Carolina at Charlotte
Student Population: 20,283
Backdrop: Urban, 1,000-acre campus
Degrees Offered: B. F. A. Art with Concentration in Digital Media, Graphic Design, Illustration
Greensboro
University of North Carolina at Greensboro
Student Population: 14,638
Backdrop: Urban, 357-acre campus
Degrees Offered: B. F. A. Art with Concentration in Design
Greensboro
North Carolina Agricultural and Technical University
Student Population: 12,000
Backdrop: City, 200-acre campus, easy access to Charlotte
Degrees Offered: B. A.  Visual Arts (Visual Media Design), B. S. Graphic Communication Systems
Wilmington
University of North Carolina at Wilmington
Student Population: 11,770
Backdrop: City, 656-acre campus
Degrees Offered: B. S. Computer Science with Concentration in Digital Arts
Durham
Duke University
Student Population: 6,071
Backdrop: Urban, 8,500-acre campus
Degrees Offered: B. F. A. Visual Arts; M. F. A. Experimental and Documentary Arts
Durham
North Carolina Central University
Student Population: 6,028
Backdrop: Urban, 130-acre campus
Degrees Offered: B. A. Art with Concentration in Visual Communications
Asheville
University of North Carolina at Asheville
Student Population: 3,814
Backdrop: City, 365-acre campus
Degrees Offered: B.A. New Media
Fayetteville
Fayetteville State University
Student Population: 3,807
Backdrop: City, 136-acre campus
Degrees Offered: B. A. Visual Arts with Concentration in Graphics
Winston-Salem
University of North Carolina School of the Arts
Student Population: 1,144
Backdrop: Urban, 57-acre campus
Degrees Offered: B. F. A. Animation and Production Design
Top Animation School Programs in North Carolina
Greenville
East Carolina University
Student Population: 21,589
Backdrop: Small town, 1,379-acre campus
Degrees Offered: B. F. A. Art with Concentration in Graphic Design, Animation/Interactive Design, Illustration; M. F. A. Art with Concentration in Graphic Design, Illustration
Chapel Hill
University of North Carolina at Chapel Hill
Student Population: 18,430
Backdrop: Suburban, 729-acre campus
Degrees Offered: B. F. A. Studio Art with Concentration in Electronic Media
Boone
Appalachian State University
Student Population: 15,460
Backdrop: Small town, 1,300-acre campus
Degrees Offered: B. F. A. Graphic Design; B. S. Graphic Arts and Imaging Technology
Pembroke
University of North Carolina at Pembroke
Student Population: 5,494
Backdrop: Rural, 161-acre campus
Degrees Offered: B. A. Art with Concentration in Digital Arts
Elon
Elon University
Student Population: 5,225
Backdrop: Suburban, 600-acre campus, easy access to Raleigh
Degrees Offered: B. A., B. F. A. Art
Elizabeth City
Elizabeth City State University
Student Population: 2,133
Backdrop: Small town, 125-acre campus, easy access to Norfolk
Degrees Offered: B. A. Art, Graphic Design
Wilson
Barton College
Student Population: 1,179
Backdrop: Small city, 76-acre campus
Degrees Offered: B. F. A. Art and Design with Concentration in Visual Design, B. A. Visual Communications
Murfreesboro
Chowan University
Student Population: 886
Backdrop: Rural, 300-acre campus, easy access to Norfolk
Degrees Offered: B. S. Graphic Design; B. S. Graphic Communications with Concentration in Graphic Design, Digital Printing, Information Systems/Networking, Package Design and Production and Print Management
Brevard
Brevard College
Student Population: 627
Backdrop: Small town, 120-acre campus
Degrees Offered: B. A. Art with Concentration in Graphic Design
More Programs to Consider: 
Sources
Peterson's, www.petersons.com
Princeton Review, www.princetonreview.com
U.S. News & World Report College Rankings, www.usnews.com/rankings