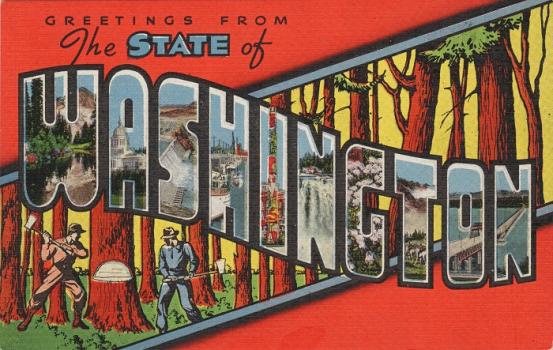 Examples of Top Animation Programs in Washington State

| School | City |
| --- | --- |
| DigiPen Institute of Technology | Redmond |
| Academy of Interactive Entertainment (AIE) | Seattle |
Have you ever wondered why some schools land a spot on the "top schools" list and why some don't? For starters, some schools may cost more than others. For a top school list, price is always a factor to consider. Another reason may be convenience. If students have to spend several hours commuting or if the school is so isolated, you'll have to purchase a car, it might not make it onto the top schools list. Other factors that may be considered include job placement track record, types of clubs and organizations, cultural activities, access to recreation, sports teams, class size, and quality of the facilities.
Many top schools also make the list of "the best schools" in the U.S. While top school lists are typically compiled and published by students, alums, bloggers, and small news sources, "best" lists are usually published by major organizations such as Princeton Review, U.S. News & World Report, and Forbes. Best lists consider a different set of factors such as number of program offerings, graduation and retention rates, peer assessment, faculty resources (student-teacher ratio), financial resources, and student selectivity. In the end, many top schools also make the list of "best" schools.
Continue reading to learn more about Washington State's top animation schools and what they have to offer. Please note that the schools are in order from largest to smallest student population.
Top Animation School Programs Washington State
Redmond
DigiPen Institute of Technology
Student Population: 871
Backdrop: Suburban, 2-acre campus, easy access to Seattle
Degrees Offered: B. F. A. Digital Art; B.A. Game Design; B.S. Game Design; B.S. Real-Time Interactive Simulation; B.S. Computer Engineering; M.S. Computer Science
Seattle
Academy of Interactive Entertainment (AIE)
Student Population: 100+
Backdrop: Urban, located at the 74-acre Seattle Center
Degrees Offered: B.S. Digital Entertainment and Virtual Worlds (BSDEV); Advanced Diploma of Screen and Media Specializing in 3D Animation and Visual FX; Advanced Diploma of Professional Game Development Specializing in Art; Advanced Diploma of Professional Game Development Specializing in Software Development
Top Animation School Programs Washington State – Other Options
More Programs to Consider:
Sources
Peterson's, www.petersons.com
Princeton Review, www.princetonreview.com
U.S. News & World Report College Rankings, www.usnews.com/rankings